"Change the world" is a lofty ambition. Everyone does what they can and should. - Mahesh Ramakrishnan, Nanobi Analyitcs
By - CrazyEngineers • 9 years ago • 52.9k views
Nanobi Analyitcs is a Bangalore based data and analytics startup founded in the year 2012 by Mahesh Ramakrishnan.
The Founder and CEO at Nanobi Analytics, Mahesh Ramakrishnan holds a B.E. degree from University of Mysore and has completed his MBA from IIM Bangalore. He has over 25 years of experience in the area of Product and Process Innovation, New Product development, Product Engineering and Solution Architecture.
In an exclusive interview with CrazyEngineers, Mahesh Ramakrishnan talks about Nanobi Analytics and their team, the source of inspiration that kick-started Nanobi Analytics and a lot more. Read on!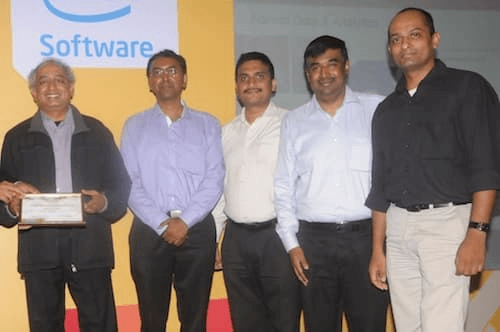 CE:  Could you please tell our readers more about Nanobi Analytics?
Mahesh: Nanobi Analytics (www.nanobianalytics.com) is building the next generation cloud platform for analytics and packaged content rich analytics for a range of customers. nanobi believes in enabling every organization to take informed decisions, using business intelligence, and must be able to do so using high impact and low cost analytics. Our goal is to provide users the capability to build and design analytics in an easy manner and deliver, as it is to use. We also thought that end users must experience analytics with "zero training".
With this in mind, we provide content rich analytics on a simple subscription model. We aim to democratize the usage of analytics across a spectrum of enterprises ranging from small neighbourhood stores to large enterprises without huge upfront investments or evoking any fear of failure. To support this, nanobi has created a unique concept of self-service analytics available on an easy subscription basis at the nanobi App Store at www.theanalyticstree.com.
We also provide the cloud analytics platform to solution designers who can use our platform and publish the content rich analytics app on the app store in a revenue sharing model with Nanobi.
For enterprises we are changing the paradigm of agility and simplicity in deploying usable analytics, at affordable prices.
CE: How did the team at Nanobi Analytics (Sumant Sarkar, C V Vinod, Dr S Jayaprakash, Abhishek Purohit and you) come together? What inspired the team?
Mahesh: We had earlier worked together at i-flex solutions and have had huge experience in building analytics products and deploying them in the large organizations across the world. We got together again to create something innovative in the analytics products space. We wanted to challenge ourselves, and also relive the roller coaster ride and passion of creating a product.
CE:  What is the one thing you would most like to change about the world?
Mahesh: "Change the world" is a lofty ambition. Everyone does what they can and should.
CE:  If you could offer an aspiring entrepreneur only one piece of advice, what would it be?
Mahesh: 
Go for it.. Heart and soul… but first involve or learn from the others who have been in the journey.
CE:  What one thing have you not done that you really want to do? What is holding you back?
Mahesh: It's a journey. We are working with a plan of what we need to do, and when we can do it. From that perspective, we are on our journey. It is our belief that nothing can hold you back, if you really want to do it.
CE: If we learn from our mistakes, why are we always so afraid to make a mistake?
Mahesh: It is the fear that, someone will find fault with our mistake. If you are honest about it, mistakes are a learning ground. Not repeating a mistake constitutes learning, to repeat is being an idiot.
CE:  Are you more worried about doing things right, or doing the right things?
Mahesh: Both are connected. Doing the right things like being honest, humble, constant learning etc.., is essential, which always enables you to do things right.
Just doing the things right, does not always mean you are doing the right thing.
CE: Can you think of a time when impossible became possible? Could you share what have you learnt in that situation?
Mahesh: 
It's the time when an idea comes true. What we are trying to do is just that. It requires team-work, self-belief, hard work and determination
CE:  Thank you for your time. Any message for our readers?
Mahesh: 
Don't keep waiting for some right time. The Right time is "NOW" and your belief, that you can make it happen.
Note: Only logged-in members of CrazyEngineers can add replies.
Recent updates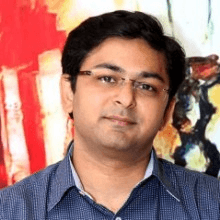 We understood the client's need of going mobile friendly and making solutions that will help save time and money. That is how our direction of being known as one of India's best enterprise mobility solution provider became an aim.

Abhijit Junagade

Winjit Technologies​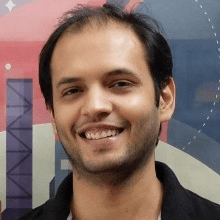 In 10 years, when I go to a hackathon and ask, "Who here has used Postman?" - I want every hand in the room to go up.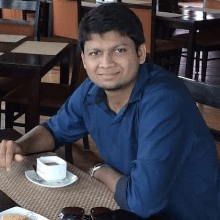 An entrepreneur's life is full of decision points. He shouldn't be afraid of taking wrong decisions.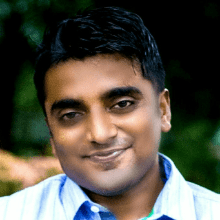 Competencies can be build and nurtured. But right ambition, right motivation and cultural fit is very imp. I will suggest all entrepreneurs in early years to codify it.

Abhishek Ballabh

ExtraaEdge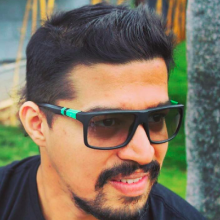 People management, analytical and not emotional driven business decisions is the key.

Abhishek Daga

Thrillophilia