Wooden Street Co-Founder Lokendra Ranawat On Selling Custom-Built Furniture Online
By - CrazyEngineers • 8 years ago • 28.2k views
A first generation entrepreneur in his family, Lokendra Ranawat was born & brought up in Rajasthan. His father served as a Naval officer and as a result he had a chance to travel a lot in his growing up years. Lokendra holds a degree in Electronics & Communication from GSET, Jaipur (Batch of 2004).

He has worked at different positions at Axis IT&T and Birlasoft UK, before co-founding his first venture 'Cognus Technology Ltd.' in London, UK. In May 2015, Lokendra and three of his friends decided to come together to build an online premium-quality custom furniture store called www.woodenstreet.com. Only 6 months old, this startup has experienced sharp growth in its sales and is growing by leaps. The startup consists of a dedicated team of furniture experts to mark a memorable online furniture shopping experience for customers.

In an exclusive interview with us, we got Lokendra Ranawat to share his journey in the world of entrepreneurship, the other key people behind the startup, their growth over the last six months and a lot more. Read on!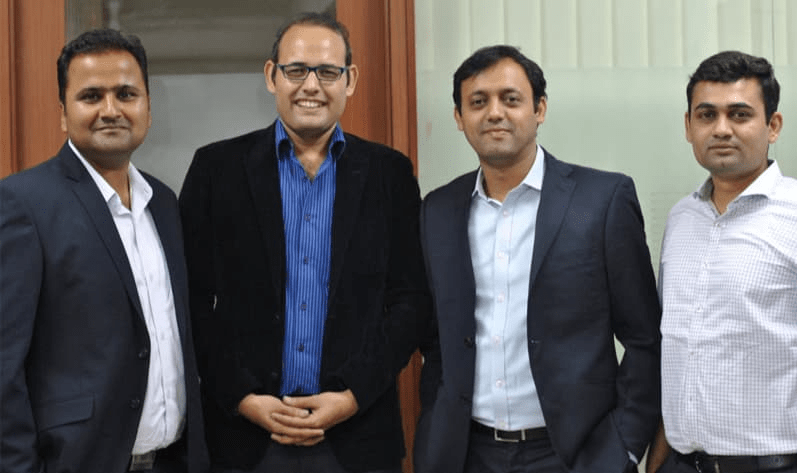 Wooden Street CoFounders (L to R)
Vikas Baheti, Dinesh Pratap, Lokendra Ranawat and Virendra Ranawat. 
CE: How would you describe your college days and subsequent work experience at various companies?
Lokendra Ranawat: From my experience, the journey of an entrepreneur, even the slightest step towards it begins with his education and previous work experience. You certainly need theoretical knowledge while you grasp the practical learning during your work.
BirlaSoft & Axis IT & T were the reliable platforms where I gained the practical knowledge and the sphere of my interests became broader. I worked with various clients across the globe. While I took my offshore role at BirlaSoft in UK, the relationships in my fraternity became significant in my learning curve as I moved closer to entrepreneurship.
CE: When did you decide that you wanted to become an entrepreneur? What were your baby steps in the world of entrepreneurship?
Lokendra Ranawat: My interest in Digital Marketing is where I took my baby steps. I have always loved challenges and believed each individual must keep experimenting in order to make the most out of it. By leveraging the expertise in Digital Marketing and being within the furniture hub, Wooden Street just happened to be a natural next step for us.
CE: Why wooden furniture? What was the motivation behind this idea?Lokendra Ranawat: Being from Rajasthan and having ourselves surrounded from different artisans and furniture makers was the biggest driving factor for us to enter into the furniture market. Also, since I love designs, I wanted to showcase our team's creativity across an online space.
Talking about "Why Wooden Furniture" - Well, when you start any business you study the market trends and we found that within various categories of furniture, there was a great potential in wooden furniture as most of the Indian consumers prefer it due to its high durability and the wide variety of choices one can get.
CE: Who are other people behind Wooden Street? How big is the Wooden Street team right now and where do you operate from (office location/set up)?
Lokendra Ranawat: Wooden Street was co-founded by myself, Dinesh, Virendra & Vikas with a team of 30+ dedicated resources to overlook various processes such as designing, prototyping, sourcing, order management, sales and marketing. We function from multiple offices that we have set up in Udaipur, Jaipur and Jodhpur where we have our dedicated sampling unit. Also, our team is a perfect combination of various expertise we require to run the venture.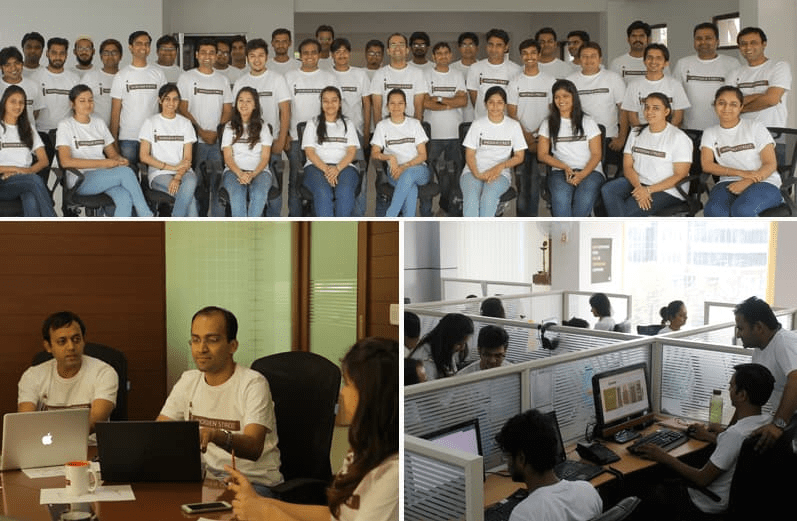 The Wooden Street Team 
CE: What were the biggest challenges you've had to face so far while running up Wooden Street?
Lokendra Ranawat: Every day brings up a new challenge; I have mentioned this earlier in my previous interviews that the major challenge our team felt was the supply chain & inventory management however we have been building up new processes and strategies to streamline these.
CE: How big is your customer base? Whom do you see as your potential competitors in the market? What measures do you take to maintain an edge over them?
Lokendra Ranawat: We have currently fulfilled 500+ custom orders so far across Tier 1 and Tier 2 cities. If we speak about the e-commerce furniture industry the major competitors who have set the base so far are Fabfurnish, Pepperfry and Urban Ladder.
Our business model is very different from the current players. Though we pitch in the same market yet our deliverables are not the same and we still are ranking number one in terms of custom furniture.
We are working with different strategies to maintain an edge over them.
CE: How do you go about competitive pricing for your products? Why do the customers choose you over others?
Lokendra Ranawat: The prices that we offer compared to our competitors is indeed the lowest. We have achieved this by bypassing multiple layers of middlemen to eliminate any additional cost. Also unlike our competitors we directly source furniture from the main base which again reduces the cost.
CE: What are the team's efforts currently focused on? Where do you see the company two years from now?
Lokendra Ranawat: Our team is working in a well synchronized manner from the process of order placement, till the dispatch and delivery at every doorstep as these are the most important while your customers build trust in any brand at the initials. Also, with our values and working we aspire to become the Number 1 player in the online Indian furniture marketplace based on our current user satisfaction against the value offered. Our team is also working on expanding the Home Decor product range on our store.
CE: What is Wooden Street's biggest USP?
Lokendra Ranawat: The biggest USP Wooden Street holds in the market right now is the customization orders. We are the first players in the Indian online furniture industry who are offering complete customization of any furniture be it any category from Living to Dining to Bedroom.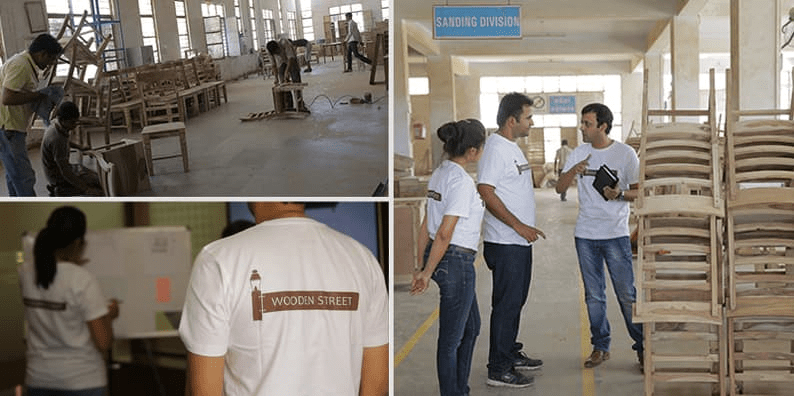 Dedicated Sampling Unit @ Wooden Street 
CE: What kind of growth has Wooden Street experienced in the last 6 months?
Lokendra Ranawat: Talking about Wooden Street's progress by far, within a span of 6 months our team has seen a greater height than what we had expected at the start.
We have successfully completed 500+ custom orders and have experienced a growth rate of 150% till date. So far have we have been able to attract 60,000 unique visitors on the website.
We have been experiencing a 25% page view growth rate monthly. While if we speak about our social media engagement within the short duration we have a fan following of 46K.
CE: Could you please answer in less than 50 words for:

One tip for success -
Lokendra: Your unique ideas and thoughts are the greater path to your success. Keep exploring new opportunities and take up every challenge that falls your way. Also, you need to be very selective about your colleagues & co-workers.
Most important lesson you have learnt -
Lokendra: Never over think. It creates a frame where you are not able to go forward with your thoughts that might actually work out.
CE: Any message or word of advice to your readers?
Lokendra Ranawat: If you are passionate about something you wish to do, just go ahead with your thoughts and you would for sure succeed. 
Note: Only logged-in members of CrazyEngineers can add replies.
Recent updates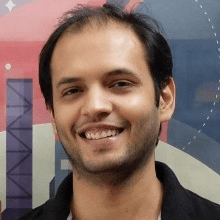 In 10 years, when I go to a hackathon and ask, "Who here has used Postman?" - I want every hand in the room to go up.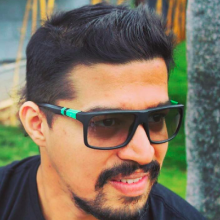 People management, analytical and not emotional driven business decisions is the key.

Abhishek Daga

Thrillophilia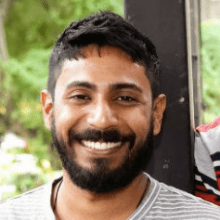 The best way to achieve long-term success is to stay anxious, be super involved in everything that the team does in the nascent stages and keep your eyes on the trophy, even on weekends.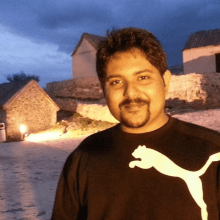 Networking with the right people at the right time is very important for a good clientele. And when you deliver decent work from your end, the goodwill leads to one client from another.

Amitava Ganguly

Couch Potato Media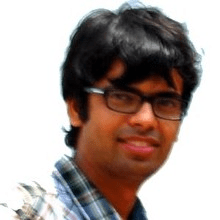 What matters in the long run is how passionate you are about your idea, how much you believe in it, and how well you execute it.

Angam Parashar

ParallelDots