Leonardo Chiariglione - Father of MP3
By - CrazyEngineers • 15 years ago • 30.4k views
Guess, who is with us to celebrate our second birthday? Do not scratch your head. He is the man who changed the world forever. He is one of the greatest engineers of today's times.

He redefined the world of music. Yes! He is the man who gave us the MP3! We are excited & happy to have Mr. Leonardo Chiariglione, the father of MP3 & founder of Moving Picture Experts Group (MPEG) with us on CE.

Check out our small talk with Leonardo...

CE: Sir, why and how did you start Moving Pictures Experts Group?

Leonardo: In the late 1980s it was becoming clear to me that audio and video compression has progressed to the point that the technology was ready for industrial adoption because a good trade-off between quality and implementation complexity had been achieved.

CE: Please tell us about various activities of MPEG.

Leonardo: This would be a long story. MPEG-1 was designed for interactive video application but MPEG-1 Audio Layer 2 and 3, part of MPEG-1, have achieved independent use.

CE: We know that MP3 stands for MPEG Layer 3. Could you please elaborate on the meaning of 'Layer'?

Leonardo: Layer conveys the meaning that you add more technology (and hence more performance) at the cost of more complexity still preserving backward compatibility with lower layers.

CE: What was the biggest challenge in development of MP3?

Leonardo: Technological. We had a good technology for layer 1 and 2 (subband coding) but not enough performance. Then we had an excellent technology (DCT) but very complex for the time.

CE: What according to you will be the future of MP3?

Leonardo: MPEG continues to provide more advanced audio compression standards, but MP3 will remain as the basic audio compression used by millions of people.

CE: What are the objectives of the Digital Media Project (DMP)?

Leonardo: To provide a standard for Digital Rights Management (DRM) that is capable of being reconfigured to suit multiple business needs, while preserving interoperability.

CE: MPEG -1, MPEG -2, MPEG -4, MPEG -7, MPEG -21. What's next?

Leonardo: We have been working for some time on MPEG-A (as Application). This is a suite of standards each of which integrates the necessary MPEG (and non-MPEG as well) standards to provide a solution solving an application need. We are working on MPEG-B (MPEG Systems Technologies), MPEG-C (MPEG Video Technologies), MPEG-D (MPEG Audio Technologies) and MPEG (Multimedia Middleware). More standards are in the pipeline.

CE: What is your message to the CEans?

Leonardo: Providing technology to enable creators to feed human senses with digital content is one of the most exciting endeavours. MPEG provides open standards to achieve this goal. Anybody can join MPEG.
________________________________________
CrazyEngineers is thankful to Mr. Leonardo Chiariglione for taking out time to talk to us. More about Leonardo @ https://www.chiariglione.org/ 
Note: Only logged-in members of CrazyEngineers can add replies.
Recent updates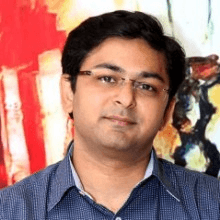 We understood the client's need of going mobile friendly and making solutions that will help save time and money. That is how our direction of being known as one of India's best enterprise mobility solution provider became an aim.

Abhijit Junagade

Winjit Technologies​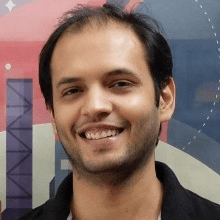 In 10 years, when I go to a hackathon and ask, "Who here has used Postman?" - I want every hand in the room to go up.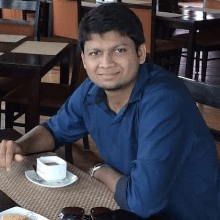 An entrepreneur's life is full of decision points. He shouldn't be afraid of taking wrong decisions.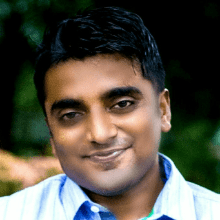 Competencies can be build and nurtured. But right ambition, right motivation and cultural fit is very imp. I will suggest all entrepreneurs in early years to codify it.

Abhishek Ballabh

ExtraaEdge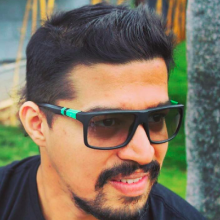 People management, analytical and not emotional driven business decisions is the key.

Abhishek Daga

Thrillophilia