If you had to work, always work for a startup. Nothing can beat that experience.
By - CrazyEngineers • 9 years ago • 33.8k views
App Virality was co-founded by Laxman Papineni and Ramakoteshwarrao Papineni in January 2014. A growth hacking toolkit, App Virality can be used for App downloads, Lead generation, Customer retention, User engagement, Social media buzz and branding, In-app surveys / polls / reviews / ratings and for identifying top influencers.
Read the following exclusive interview to know more about App Virality and Laxman Papineni as he discusses about his ideas on starting up his own venture and why he feels entrepreneurship is his passion.
CE: Can you tell the readers more about App Virality?
Laxman: App Virality is a growth hacking toolkit for mobile apps, that helps businesses to identify the right growth hacks and implement them without having to write a single line of code.
CE: What was the source of inspiration behind App Virality?
Laxman: Our earlier venture is an online advertising network serving 700+ advertisers across the web, most of our clients decided to make a move to mobile and started asking us different ways to grow organically. Even we are not sure when it comes to mobile, though we are good at web. That's when we decided to learn further about growth hacking and how other companies are doing it. We realized that companies are using different techniques to grow organically, but one should know what could be the right growth hack for them at every stage of the company. Also one should have a strong tech team and funds to develop all those hacks on their own.
That's when we decided to build at toolkit that can identify the right growth hack for a company and help them implement without any development efforts required. That's App Virality.
CE: For how long have you been working on App Virality? When do you think is it ok to consider a product launch-ready?
Laxman: Its been 5 months we are working on this idea and currently we are private beta live on good number of apps. We are planning to do public launch somewhere in mid of July 2014.
CE:  Does prior work experience help a startup?
Laxman: Absolutely, it helps safe guard from those few initial mistakes every new entrepreneur do. Of course it might not help you with choosing right idea, market and etc.but it certainly helps you get the right team, resources and logistics in place.
CE:  Virality is a necessity in today's competitive world. What are you views on this? 
Laxman: Yes, that's 100% true. Virality is a necessity in today's competitive world, as one can't really survive for long time with paid promotions. At end you should identify a organic growth channel to keep the ball rolling.
CE:  As an entrepreneur, how important is knowledge of market scenario and competition?
Laxman: Its very important before you start your first line of code. We took nearly 2 months learning about growth hacks and how important they are for every company. Also always talk to your potential customers and gather as much information as possible. Better know of your competitors and what they are doing.
CE: You have worked with Wipro technologies, unithink, makeideaz Web Solutions, Oracle India and a few more startups. You believe that entrepreneurship is your passion. Tell us more about this.
Laxman: 
Entrepreneurship is my passion from childhood itself (In fact I don't this term called Entrepreneurship at the age of 8 when I made toy tractors and sold them in school). I am also a hard core blogger from school days. Corporate experience gave me knowledge about market, eco-system and financial freedom to try things on my own when I started the first venture back in 2008.
CE:  How did the team come together? Are there any events for budding engineers?
Laxman: My co-founder is always with me, he is my elder brother Ram ?. Its been almost 10yrs that we started working together on blogs and built and exited 2 companies earlier. App Virality is our third venture to be specific.
CE:  What would be your advice to students who plan to have a job experience first and then become an entrepreneur?
Laxman: I always suggest and request students to forget about the corporate life of getting few lakhs a year, loan a car and flat. Nothing wrong in working for others, but aim to start something on your own down the line when circumstances support you.
If you had to work, always work for a startup. Nothing can beat that experience.
CE:  Thank you for your time. Any message for the readers?
Laxman: I am more than happy to help people when it comes to Entrepreneurship. Do reachout to me at lax [at] appvirality.com. I would love to talk in case you're a app developer ? 
Note: Only logged-in members of CrazyEngineers can add replies.
Recent updates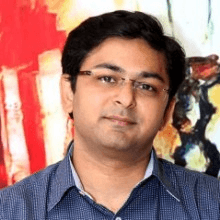 We understood the client's need of going mobile friendly and making solutions that will help save time and money. That is how our direction of being known as one of India's best enterprise mobility solution provider became an aim.

Abhijit Junagade

Winjit Technologies​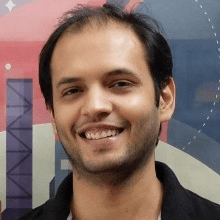 In 10 years, when I go to a hackathon and ask, "Who here has used Postman?" - I want every hand in the room to go up.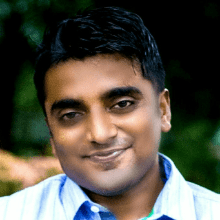 Competencies can be build and nurtured. But right ambition, right motivation and cultural fit is very imp. I will suggest all entrepreneurs in early years to codify it.

Abhishek Ballabh

ExtraaEdge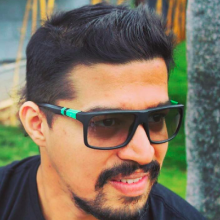 People management, analytical and not emotional driven business decisions is the key.

Abhishek Daga

Thrillophilia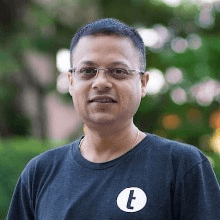 We believe great attitude and the "always be learning" mentality trumps all else and we tend to optimize our hiring for such folks.

Abinash Tripathy

Helpshift