"doing good karma and helping everyone around" - Lalit Bhagia, Founder, MyRefers
By - CrazyEngineers • 8 years ago • 48.5k views
With an aim of "doing good karma and helping everyone around", Lalit Bhagia founded MyRefers. Been in business for almost a year now, MyRefers is growing exponentially. They are one of the leading and most exciting players in talent crowd sourcing with around 50 clients already on board. MyRefers uses external referrals to crowd source candidates and have around 3,000 jobs with over INR 2.5 crore of Referral rewards to give out. Clients like HCL, M&M, Yepme, Makemytrip, Dentsu, Iprospect c2, Reliance Digital, STAR TV are using MyRefers successfully. They were also voted as one of the 'Hottest 50 tech startups in India' by Exhibit Magazine and have been selected in the 'Microsoft Bizspark Plus' program and the 'Google Startup Launch' program. MyRefers is committed to change the game in the recruitment practices of today, thereby drastically improving the quality of candidate to job matching
Lalit Bhagia has an engineering degree from Mumbai University (1998). Before starting MyRefers, Lalit used to be the Vice President and Head - Digital for Star TV. Before working with Star TV, Lalit developed Digitas (Publics Groupe) and a start-up called Service4u.
In an exclusive interview with CrazyEngineers.com, we got Lalit to talk about his entrepreneurial journey, what inspired him to start-up with MyRefers, his greatest strengths and weakness and how he tackles his weakness, how to overcome failures the importance of work experience for any entrepreneur and a lot more. Read on!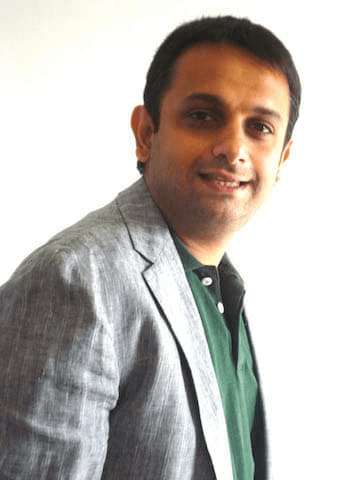 Lalit Bhagia
CE:  Could you tell our readers something about MyRefers that is still unknown?

Lalit: MyRefers is a job referral marketplace that helps companies' crowd-source the best match candidates using the power of people's social connections and social big data intelligence. We have been recognized among the hottest 50 tech start-ups in India by Exhibit Magazine. There are some major changes we are bringing about at MyRefers which is set to change the jobs ecosystem completely.
All our jobs are sourced directly from the organizations and not through third party consultants which means we know they are all live 'real' jobs and we are able to give a complete status update of every candidate application whether selected or not. In short applying through MyRefers is not like a black hole like other job boards.
Secondly the marketplace is set to benefit the entire ecosystem with help of connector scores, skill scores and referral ratings derived from making referrals, your social activity and skill set. With MyRefers, we are reinforcing a transparent and open platform for the industry to follow.
For the organizations too, since applications are coming through referrals, the quality of applications is much higher. To ensure this quality, every application that reaches the organization, it is further screened through an algorithm which means only the best match candidates reach. Our aim is to give only 5 most relevant application for every opening to the organization
MyRefers has a unique concept of Karma Recruiting to encourage and enable referring.
If MyRefers smart algorithms pick the most suitable application, the reference provider is rewarded with intro money and referrals monies on the premise that good karma should not go unrewarded. Rewarding or incentivizing therefore is a tool used to facilitate powerful and direct recommendations. MyRefers delivers extremely relevant applications per opening on the site and that is the core proposition. Clients come to MyRefers as they do not have to sift through large volume unsuitable or irrelevant applications.
CE: You have work experience of more than a decade. What made you take the plunge? 
Lalit: My concept was germinating since few years in its incubation. It was a gradual process, something that was evolving and a rub off of what I was doing at Star TV already. It was in May, 2012, when I was spearheading the digital strategy and execution of 'Satyamev Jayate', a show we all know, soon after going on air created endearing social effects, it was not limited of being just a 'talk' show, and it had visibly touched the chords - just right. With my team, I was creating and rolling out as many digital platforms for Satyamev Jayate to help broaden the belief of its concept creators. Parallel to this, my professional interactions were significantly increasing as per my role and title; consultants would call me for referrals and I was personally also getting more and more involved in the 'right' hiring maze.
I was realizing the power of referrals as possibly the best and most effective source of hiring suitable candidates.
One day, I got into an interesting spiritual talk with my wife on good karmas. Doing 'good' for others is an intrinsic motivation and doing it without an extrinsic motivation arguably 'money' may limit incentivization of sharing the goodness. We co-related it to our work environments and the process of hiring. By the end of the conversation, we had a term 'Karma recruiting' with us. We now had what looked like a 'plan'; she was convinced and then pushed me like mad to get things started. Finally she was the one to take the plunge first; she left her job and started building the alpha product. Soon we had started to check the product and seek assertions with industry experts. So began our series of meetings and discussions to test the idea with HR heads, friends, users, CFOs, startup entrepreneurs, HR consultants, top referees across industries, industry experts, investment bankers etc. Some amazing inputs from the ecosystem really helped us evolve. Referring is an action word, and here I was seeing my thoughts crystallizing, not remaining ephemeral anymore.
And cliché it may sound but true, I finally left my own cushiony job and fat pay cheque. Well, media related jobs can hardly be termed as 'cushiony', but I did forgo my plush office cabin and started working from a not so 'garage' looking room in the house.

CE:  What is your greatest strength? What is your worst weakness? How do you tackle it?
Lalit: My greatest strength is my business acumen and entrepreneurial mind set. Having built multiple million dollar businesses from scratch this is something I am really good i.e. building a team, selling, getting clients, building products and finally making them successful. In todays' day and age, where the product and technology rules the engine, I guess my biggest weakness is that I can't code.
I just hope I would have just kept in touch with coding which I did start my career with.
I don't know if I have tackled it, but I know for sure that I have managed it well by getting on board my co-founder Roshan who is a code champion.

CE: If you could pick one thing to change about your work, what would it be? Why?
Lalit: I would like to believe MyRefers is doing just fine here. But from product development side of it, at times I feel if I could move my team to Silicon Valley. Building a global tech-consumer product out of India is very different than being able to build it out of there. Just the ecosystem there is so ready to help you succeed; right from UX to advisory - it can just speed up things.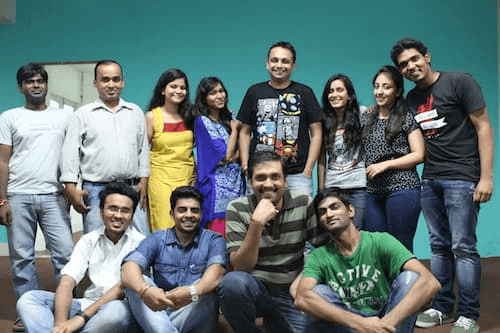 The Team
CE: Could you mention one goal you have set for yourself? When do you hope to accomplish it?
Lalit: We will go break-even in coming year or so and I am doing nothing exceptionally different than what is usual here at MyRefers.
CE: When someone fails at something, what should he or she do? How do you overcome professional failures?
Lalit: I look at every failure as learning. I personally analyze failure and just pick up the learnings from there and move ahead. You have to take it in your stride, it's one of the many experiences you go through in life and shouldn't be given over-importance just like all other experiences. Life is a series of experiences and no-one experience should get more importance than the other.
CE:  If you could offer an aspiring entrepreneur only one piece of advice, what would it be?
Lalit: Being an entrepreneur is certainly not easy. I have always been inspired by entrepreneurs and inventors, from the rickshaw puller to Steve Jobs to Richard Branson or Nikola Tesla. During my MBA itself, I had decided I didn't want any campus placements and was in a hurry to start on my own which is what I did. Though even our first venture managed to get some funding, but we were never were able to scale up and finally went bust. Guess it was due to the lack of experience, understanding of the right business model and so on. Though I went into a job soon after and succeeded tremendously through the years, going back to entrepreneurship was always at the back of my mind. The skills came gradually, while working with Digitas, I had set up APAC offices across 7 countries. Right from operations to hiring and managing, I had to do almost everything under the sun. I now realize it has probably made things easier for me, I am not a nervous wreck who just started a business for a flashy concept, all my past learnings contribute to the way I am able to manage things currently. I took up entrepreneurship because I believed in the idea, the initial tests got us great results and only after validating from third party experts I continued to work in order to bring this idea to scalability.
So my advice to young venture owners is always 'be ready to evolve with your ideas' and warmly welcome any feedbacks or changes.
Do a lot of research before starting and ensure you get at least one like-minded individual to join you.
Don't focus only on minting money in the beginning; your primary focus should be product development. At the same time do not take your eye away from generating some cash flows. If you have your product right, have some money going, you will be ready to take on the world, and everything else will always follow. It's important to set the base right before building the business.
CE:  At what time in your recent past have you felt most passionate and alive? Why?
Lalit: Every day, I wake up with new ideas and the thoughts to implement them or thrash them out along with my partners. This keeps me alive, passionate and excited every day. When you start a business, you got to think about it 24x7, passion drives you every minute, every second.
CE: How long do you stick with an idea before giving up? How many hours do you work a day on average?
Lalit: That's a great question, but hope there was an easy answer. There is no formula but I personally believe at some stage if you can't make money from the idea that is the inflection point - if money isn't scaling up at some stage, it's not worth it either for you, your employees or for the investors.
As I said MyRefers is part of me 24x7, it's all fun and no work.
CE:  Thank you for the time you have spent with us. Any message for our readers?
Lalit: My school motto 'Flying high is my nature' has stuck with me. I think it's a great motto to have in life – each one of us can fly high, it's so in our nature. Never get disillusioned or loose confidence in yourself, flying high and succeeding is in your nature and nothing can stop you from it.
Note: Only logged-in members of CrazyEngineers can add replies.
Recent updates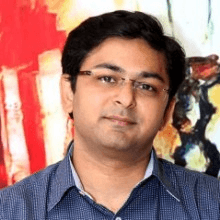 We understood the client's need of going mobile friendly and making solutions that will help save time and money. That is how our direction of being known as one of India's best enterprise mobility solution provider became an aim.

Abhijit Junagade

Winjit Technologies​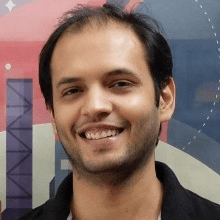 In 10 years, when I go to a hackathon and ask, "Who here has used Postman?" - I want every hand in the room to go up.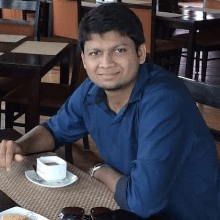 An entrepreneur's life is full of decision points. He shouldn't be afraid of taking wrong decisions.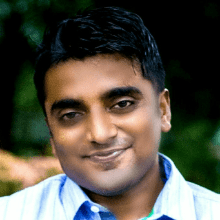 Competencies can be build and nurtured. But right ambition, right motivation and cultural fit is very imp. I will suggest all entrepreneurs in early years to codify it.

Abhishek Ballabh

ExtraaEdge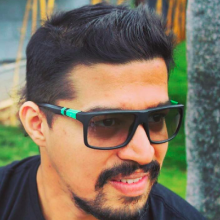 People management, analytical and not emotional driven business decisions is the key.

Abhishek Daga

Thrillophilia