Meet Mumpreneur Lakshmi Ananthamurthy Who After 13+ Years Of Corporate Experience Started SiyaWoman
By - CrazyEngineers • 7 years ago • 28.1k views
Born and brought up in Mumbai, Lakshmi Ananthamurthy is a Construction Engineer by degree and an MBA graduate from The University of Chicago Booth School of Business. A mother of two toddlers, who has 13+ years of experience in the corporate world from India to US, Lakshmi has worked on several challenging projects at several companies including Tech Mahindra, British Petroleum Plc., Castrol and PricewaterhouseCoopers.

Since April 2015, Lakshmi has become a full-time entrepreneur. She has started 'SiyaWoman' - an online portal that brings fresh, witty content curated for women.

We bring to you the story of Lakshmi Ananthamurthy, as she gives us a glimpse into her world - right from her growing up years, to her corporate jobs, people who inspired her the most, how her family always supported her, why she took a plunge into the startup world and where they are headed. Read on!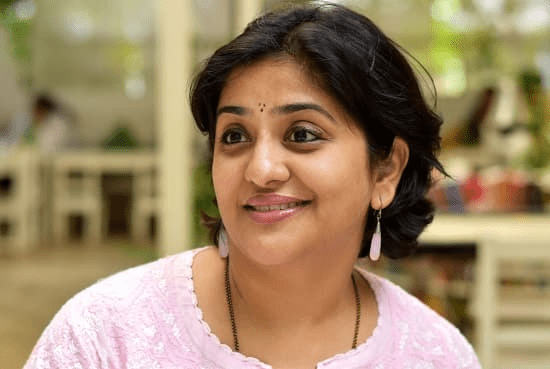 Lakshmi Ananthamurthy, CEO - SiyaWoman 
CE: Tell us about your growing up years and family background. Are you a first generation entrepreneur? Also, you hold a degree in Construction Engineering, how did you land up in a venture targeted at women.
Lakshmi Ananthamurthy: I am born and raised in Bombay, and studied in a school called 'Divine Child High School' at Andheri East till 10th, Mithibai college – Science HSC and Construction Engineering from Shah & Anchor Kutchhi Engineering college – Mumbai university. I come from a very grounded South Indian family (Sankethis for those who know about us).
My role model – my father, Mr Anantha Murthy, is a very successful first gen entrepreneur in Mumbai. He is 72 and still actively runs his company. He carries out structural steel and engineering works for the Indian Railways. My mother was responsible in shaping up my personality as a no-nonsense person. Together they ensured that I always focused on the job at hand rather than getting distracted. They made my sister and me very self sufficient and independent girls.
I was a university topper in Engineering (1997) and it was also about the time of the Y2K frenzy. My first job was with Mahindra British Telecom. I was part of their new Java Centre of excellence team. After working with MBT for 2 years, I took up a job in the US in the software field. Following this, I co-founded a company in the US with my ex boss at MBT - through which we wrote technical books and articles related to software programming.
I did my MBA from The University of Chicago Booth School of Business at their Chicago Hyde Park campus (FT Class of 2005), to strengthen my Strategy and Entrepreneurial knowledge base. This was one of the best education experiences of my life. My perspective on everything changed and I became much more well roundedindividual. I do hope to go back for at least another quarter of learning.
Post my MBA, I held many high-level positions across the globe and have been in the corporate world for 13 years. I focused on Supply Chain Optimization, Sustainability and Forensics. I held leadership level roles in multinational companies like British Petroleum plc., PricewaterhouseCoopers and Carbon Credit Capital. During my stint at British Petroleum, I had the wonderful opportunity to work with Late Shri. C. K. Prahalad, setting up BP's business for the bottom of the pyramid segment in South Africa.
I returned to India in 2008 to get married to my husband – Kiran Kumar- who used to work with Google then. He is a serial entrepreneur and has influenced me further in embracing the entrepreneurial way. Having in laws who are extremely appreciative and have no demands of me has made my life after marriage a cakewalk. We have two wonderful children – Siddartha (5 years) and Yamini (2 years).
Through out my corporate working days, I found that we always had a lot of content to read about business, self help and serious stuff, but very little of humour that would help us to just de-stress and look at life with a different perspective.
I also noticed that many women had a way with words, or loved reading. However, we all get bogged down with the day to day routine and never really have the time to pen a novel! Or even a nice humorous para! And who knows better than another woman's life than another woman? I put together all of these and decided to start SiyaWoman.
CE: Tell us more about your work experience at various giants like MBT, Accenture , British Petroleum, PwC etc.
Lakshmi Ananthamurthy: My first job was with Mahindra British Telecom (now Mahindra Satyam). I think this was the ideal job to set up a person like me for success. I had great bosses – like one Mr. V Mani, and Mr. Mandar Chitnis. They ensured that we as employees would feel satisfied with our work, pushed the boundaries of our thinking and worked hard and well.
The next best company that I have worked for is British Petroleum. I was with them in their London office, and had the good fortune to work with some great leaders like Mr. John Manzoni, Mr. Roberto Bocca and Mr. Ravi Kirpalani. Having worked with them has not only improved my work ethic, but also has helped me grow as an individual. During my BP stint, I also got to work with the Late Shri. C.K. Prahalad, and it is a lasting experience that I have BP to thank for. At PwC, I have worked with some absolutely brilliant people like Ms. Vidya Rajarao (who used to head the Forensics practice) and Mr. N. V. Sivakumar (who heads the Financial Advisory Services practice).
From all of the above I have learnt that the organization is what the people make it to be. And your immediate boss largely resembles the leader of the organization. Working together to make your people feel valued and trusting them helps them to perform better. But to help your people perform better, you yourself need to have a lot of self-confidence and self worth. A boss who tries to put down his/her sub ordinates with harsh words; mistrust or misconduct has serious self worth issues. Such a person may get away with being higher on the ranks, but will never be looked up to or remembered fondly. If the people in the highest ranks are such, then it takes for a very strong person to stand up against what they think is wrong.
CE: When did the idea of becoming an entrepreneur first hit you? What were your baby steps in the world of startups?
Lakshmi Ananthamurthy: Ever since my childhood, I thought entrepreneurship was the only way people worked – since my father, who is my role model, was an entrepreneur himself. Everyone in the family shared the joy of having created something and the feeling of accomplishment at the end of each project. I saw the ups and downs at very close quarters of such a life. So my journey with entrepreneurship started very early on in life.
At British Petroleum, I lead a funded startup project in South Africa, where we were advised by Late Shri. C. K. Prahalad, the then CEO of BP - Mr. John Browne and our program head Mr. Roberto Bocca. This was one of the most satisfying and mentally challenging projects of my career. My husband resigned his cushy job at Google within 3 months of getting married, to start his own businesses. Again, I saw entrepreneurship and all the joys and sorrows of it at close quarters. I knew that at some point in my life, I would go the entrepreneurial way.
After having my second child, I thought there was no better time than then to do this. I wanted to be there for my children and at the same time, feel professionally satisfied. Being an entrepreneur gives me a lot of control on my time.
After working in structured environments, where I was always lauded to be a great team person, it helps me to see people from another perspective and be an actual leader.
Personally, during all the years that I stressed in serious corporate jobs, I missed a non-judgmental place, where I could interact actively and/or passively with content that helped me to bring things into perspective. I craved to read what other women (not directly known to me, but like me) were thinking, to see the humorous side of life that just helped me to ease out my stress and tackle life on a much lighter tone.
Our content is all user generated and we don't pay our users for writing on our site. What we do promise them is a great audience. Our challenge is to always keep the content fresh and relevant to all women of our target segment, irrespective of their marital and/or parental status. It is not an impossible task, but requires continuous improvisation and creativity.
CE:What was the reaction of your family and friends when you took the decision to startup? How supportive are they and how do you go about maintaining work-life balance?
Lakshmi Ananthamurthy: My family and friends have been very supportive – so supportive that they have also funded it! They have complete faith in the vision and what we are trying to achieve. Support has been in both ways – through funding us, and through accessing their networks to help us get the best talent onboard. Having co workers who look at the job as their passion has been another source of support for us. Our Editor in Chief Ushasi Sen Basu– has worked very hard to help shape SiyaWoman and get it to where it is right now. She has reached out to her network and been largely responsible for the great quality of content that we get.        
CE: How did SiyaWoman happen? What is it all about?
Lakshmi Ananthamurth: SiyaWoman brings quick witty content to women, written by women. We have amazing writers who write great content that matters to the woman of today.
Our USP
We are one-of-a-kind content platform for women. All our content is original, user generated but thoroughly edited, illustrated by hand, and beautifully presented. Our readers find us refreshingly different from the stereotypes of Bollywood/Beauty/Gossip alternatives for women.
Our Audience
Our target audience is the Indian women, between the ages of 25 to 55+, typically Urbane, Educated, Employable, Decision makers of household spend and well travelled across the world. We are one of the top websites for women in India of this market.
Our Journey
We launched in December, 2015. With negligible advertising (FB Post Boosts), in just 6 months since launch, we had ~50000 sessions, 1 lakh page views and 30K Visitors and are growing very fast.
What we did right
In Mar-Apr this year, we launched our first contest to engage with our audience more intimately.
It was a huge success. Below is a quick snapshot of that effort.
Contest Name: #AtypicalWomenWrites
Nature of the contest: Women were given several interesting topics to write 500 words about. Winners would get cool prizes. More details here.
Sponsors: Pepperfry-Furniture (Lead Sponsor); VelvetCase-Jewelry; Buttercups (Lingerie). Cumulative value: Rs 1,75,000.
Judges : Anita Bhogle (Partner & Learning Content head, Prosearch Consultants and bizPunditz); Kaveree Bamzai (Editor at Large - India Today group); and Karthika VK (Publisher and Chief editor - Harper Collins India).
Entries: 600+ entries in one month from women across the globe. (We were expecting 100).
Result: Our readers and participants had a blast, and our sponsors got access to a niche TG and original content.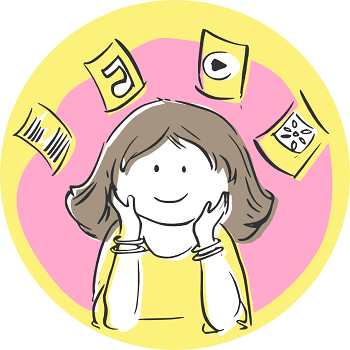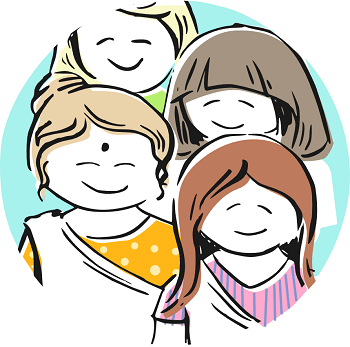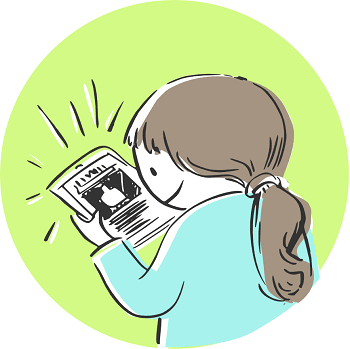 CE: Who are the other people working with you on it? How big is the SiyaWoman team and where do you operate from?

Lakshmi Ananthamurth: We are currently at team of 3 (not to forget the great set of about 150+ writers and our Social media advertising company Spangg!). We are what we are today jointly because of the efforts of the core team – Kiran Kumar (my husband who was the key driver of the vision of SiyaWoman, the UI and UX and played a large part in the strategy. He recently moved on to take up a job to get the wine, whisky and bread to our house) ? and Ushasi Sen Basu (our Editor in Chief – MA English Literature - who is solely responsible for all content that goes up – its quality, sourcing, illustration look and tone, and keeping abreast of what the readers want. She joined us in the birthing stages of SiyaWoman and has been doing a splendid job at getting great writers and keeping the SiyaWoman community happy).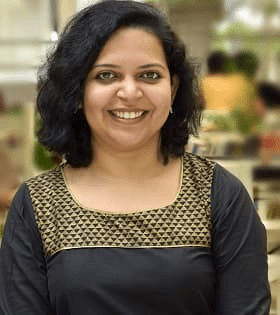 Ushasi Sen Basu, Editor-in-Chief - SiyaWoman 
Rashmi (our illustrator who works very closely with Ushasi to get the customized illustrations with the right emotions and depictions.) joined us late last year and has been delighting our writers and readers with her lovely illustrations. We initially worked with Adithya Kote for our brand and Smitha Shiv of pencilsauce for our SiyaWoman illustration identity. 
Although we had an office space at Bangalore, we would meet 2 times a week and work from home otherwise. This is one of the decisions we took early on in the team to ensure work life balance. It has worked great for us so far. We recently moved to Chennai, and my team is in Bangalore. So we now work from remote geographical locations too.   

       Rashmi Prabhu , Illustrator - SiyaWoman 
CE: What is your advice to young women who want to become product creators, builders and entrepreneurs?
Lakshmi Ananthamurth: The transition from a salaried employee to an entrepreneur is tough! Every time the last day of the month arrives and you don't see the bank balance getting bumped up, a feeling of panic sets in. In a large organization, a single person is dispensable, and life goes on when a person quits.
In a start up, each person who helps in bringing together your vision is very important. For people who are interested in making the switch – money is the biggest hindrance and people (your core team) are the most important part of a startup. You may have the right amount of money, but not having the right people can completely undo the work that a lot of money can do. While we may get lost in the activities to make the startup work, its very important to keep in touch with the soft side of your team members.
CE: Any message to your readers?
Lakshmi Ananthamurth: As a working professional, the most important thing you need to remember is to be courteous to the people around you. If you have issues with your colleagues, bosses, take it up with them personally first. If things don't work out, seek help from the HR team. We are solely responsible for what happens to us – if there is something that you do not like, do something about it or change your situation.
If the entrepreneur bug is biting you - be very sure why you are going for a start up. We read only stories of all those who succeeded and made big stories. However, we rarely read about those who worked hard at it and for whatever the reason, did not make it. If you have tried, and it's not working, know when to pull the plug. There is nothing shameful in deciding that your idea did not work and get a job if you need to get one.
Note: Only logged-in members of CrazyEngineers can add replies.
Recent updates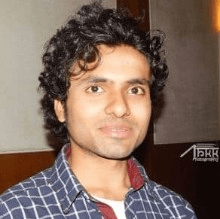 We want to aware people about the benefits of proper organized disposal of waste material can create an impact to their life to the nation and to the environment.

Anurag Asati

TheKabadiwala.com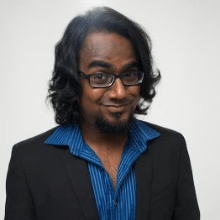 Follow your gut, work hard to ensure quality, capitalise on your strengths and have fun.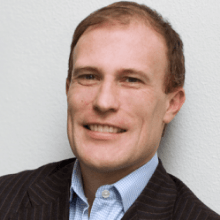 We think with our solution we open up any BI system to that other 80% of all information to get to better-informed more effective decision-making. Research we did together with customers point to a cut in research time of up...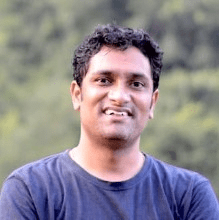 If you want to be successful in life and if you want to make a lot of money, you need to help people. So the simple advice is Help Millions to Make Millions.

Duggirala Purna Chandra Rao

Chandoo.org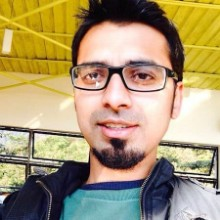 One of my mantra of life is "Never take advice from someone who has not walked into my shoes or been into the similar situation".

Harsh Agrawal

ShoutMeLoud