"Pay attention to the changing environment, and stay in touch with friends"- Lakshmanan Narayan, Co-Founder And CEO - Unmetric
By - CrazyEngineers • 9 years ago • 43.6k views
Unmetric was founded by Lakshmanan Narayan, Kumar Krishnasami and Joseph Varghese. The three co-founders are Mechanical engineers from IIT Madras. After graduation, Lakshmanan Narayan aka Lux and Joseph aka Joe completed MBA from IIM Kolkata, while Kumar went to the States to do Masters in Operation Systems.
With that background in academics, the trio found Unmetric. The company that works with leading brands and agencies to help them attain benchmarks for their social media activities.
Read the following interview to know more about Unmetric, Lux, his experiences, his views on blending engineering with entrepreneurship and his expectations from today's engineers.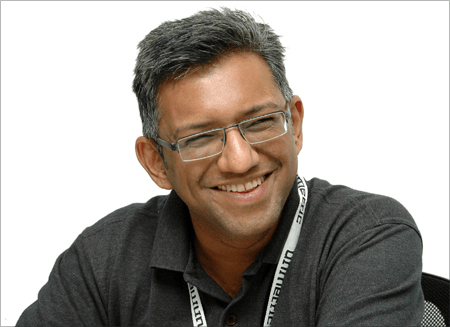 CE:  All the three co-founders are Mechanical Engineers from IIT-M. How difficult was it to start a company that uses advanced algorithms and human computing powers?

Lux: It all starts with the people! Having co-founders who went back 25 years (they met at II-M in 1989) paved the way for some fantastic chemistry and a general belief on the collective ability to crack any problem that came their way.
The fact that all three founders had a lot of technology product experience under their belt helped too.
CE:  Unmetric currently provides competitive intelligence services on over 15,000 global brands including Facebook, Twitter, LinkedIn. How big is the market that you are targeting?

Lux: If you look at the number of companies that are spending money on social media then it will be all of the brands from the Fortune 1,000 companies...and that's just the appetizer. This is a potential market of several thousand brands (and their agencies) worldwide who are waking up to the realities of a conversation economy and a new chapter in brand marketing.
CE:  What are the major services offered by Unmetric?

Lux: Firstly, just to clarify, Unmetric doesn't offer any services... We're a Software as a Service (SaaS) product. The product is the platform which companies pay to access. We root ourselves firmly in the descriptive side of the business in that we don't offer advice or services on how brands should run their communication strategy – there are some fantastic agencies like Zocalo and MRY in the states and GroupM in India that provide excellent services to these companies, and who leverage Unmetric's intelligence to take those services to a higher level. Unmetric's focus is squarely on providing channel, campaign and content intelligence on over 15,000 brands across 30 sectors and various geographies. And we do this across all major social channels – Facebook, Twitter, YouTube, Pinterest, LinkedIn and Instagram.
CE:  Companies such as Google, IBM, Radian 6 and Viral Heat also offer services in the same domain as Unmetric. What makes Unmetric different from the rest?

Lux: A number of these companies offer a different variety of social media analytics – all of which are complementary toolkits and not competing with us (or vice versa). In terms of difference, what a lot of these companies offer is what is called a 'listening' service. They listen to all kinds of chatter on the Internet with a special emphasis on social networks and try to make sense of it. Unmetric, with an articulated focus on what brands are saying, provides campaign, content and channel intelligence to brands on what their competitors and sector is doing on social media and this is why brands have been so excited about Unmetric.
CE:  All the co-founders have more than 20 years of experience. What are your expectations from today's engineers?

Lux: Engineers today have to juggle many roles.
They need to have the technical ability but in modern companies they also need to have the soft skills to communicate ideas, offer solutions and potentially look at effective management of a team.
They're also expected to bring a domain and general awareness to their workplace – and most importantly, a great attitude. It is heartening to see more engineers open to working at interesting start-ups; this is something that was not the norm some years ago but is becoming more prevalent nowadays.
CE:  What are the biggest lessons you have learned from your varied experiences?

Lux: This is a loaded question! Pay attention to the changing environment, and stay in touch with friends, I guess. 20 years ago the Internet was in its infancy and mass media ruled the roost. Today, the Internet is everywhere (and being embedded in everything) that it is the new mass media. This means new tools, new strategies, new marketing and new analytics to help brands ensure they stay relevant. The lesson is simply that you cannot stay still, even for a minute. We're surrounded by opportunity – its up to us to take some risks and open the doors.
CE:  What are your views about blending entrepreneurship with engineering?

Lux: Engineers are often brought up on a diet of truth and logic gates.
An entrepreneur must sometimes go with a gut feel and intuition, even when logic says it might not work out.
Anyone can make a great entrepreneur and engineers are no exception to this rule, and as with any part of a business, if it's not your strength, hire someone who knows how to do it!
CE:  Lastly, how does it feel to be appreciated and recognized worldwide within such a short period of time since the launch? Does this come with experience? What will be your advice to "today's generation" who feel the need for speed?

Lux: Wow! Thanks for the kind words. Unmetric has got to where it is because the team in place is passionate about what the company wants to achieve and goes the extra mile to make it happen. And just to clarify, we have a lot to achieve – its still very early days.
From a personal point of view, it is nice to have built a company of 70 passionate people and carve new paths, but it wasn't all smooth getting here – and we had our share of missteps, doom and gloom.
Speed is often everything when it comes to execution. We've seen so many cases where the best product or best service fades in to obscurity because they weren't able to iterate or become relevant enough. History is full of such examples and it's something I'm aware of every morning when I wake up.
While there is a need for speed (PS: the movie releases this month), there is also a need for patience. Everyone hopes to build that better mousetrap and waits for people to beat a path to their door. It doesn't work that way – and it would befit any engineer/entrepreneur to prepare themselves for the long haul when starting a company or working for a startup.
The good news is that you have a direct impact on which way things go.
CE: Thank you for your time. Any other message for the readers?

Lux: Thanks so much for reaching out to us. All crazy, talented, enthu engineers are encouraged to contact us if they're looking to help author a new chapter in marketing! 
Note: Only logged-in members of CrazyEngineers can add replies.
Recent updates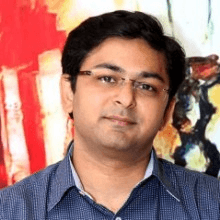 We understood the client's need of going mobile friendly and making solutions that will help save time and money. That is how our direction of being known as one of India's best enterprise mobility solution provider became an aim.

Abhijit Junagade

Winjit Technologies​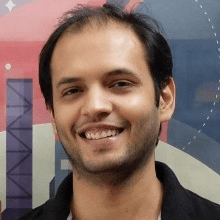 In 10 years, when I go to a hackathon and ask, "Who here has used Postman?" - I want every hand in the room to go up.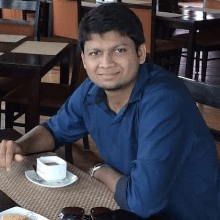 An entrepreneur's life is full of decision points. He shouldn't be afraid of taking wrong decisions.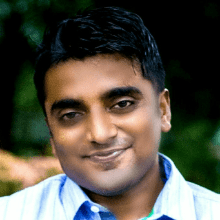 Competencies can be build and nurtured. But right ambition, right motivation and cultural fit is very imp. I will suggest all entrepreneurs in early years to codify it.

Abhishek Ballabh

ExtraaEdge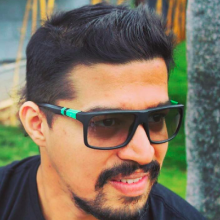 People management, analytical and not emotional driven business decisions is the key.

Abhishek Daga

Thrillophilia