K. S. Pua - The Engineer Behind Pen Drive
By - CrazyEngineers • 12 years ago • 17.6k views
Mr. K.S. Pua, born and brought up in Malaysia, completed graduation in Electronic Control Engineering from National Chiao-Tung University, Taiwan, China. Known popularly as the 'Inventor of Pen-Drive', he currently works as the Founder & CEO of Phison Electronics Corp. 

We asked Mr. Pua about his growing up years, his million dollar idea of inventing the pen drive, his experiences in building his venture, about innovation, engineering and more.

Check out our Small Talk with him -


CE: Could you tell us a bit about you and your growing up years?


Mr. Pua: Born as a Chinese-Malaysian I grew up in the pretty village of Sekinchan, Selangor. After graduating from high school I was luckily enough to be admitted to the National Chiao-Tung University in Taiwan. Already during my undergraduate studies in Electronic Control Engineering, I started doing research with my advisory professor on NAND flash related applications. After graduation, I and four other fellows got the opportunity to set up our own company together.

CE: Many people know you as the 'inventor of pendrive'. You have been heard denying it (at IIT Bombay- TechFest recently). Could you please clarify on that?

Mr. Pua: Indeed, many people keep regarding me as the inventor of pendrive. However, there have been some misunderstandings which I'm trying to clarify ever since. Actually, Phison has never claimed to be the inventor of the pendrive. What I insist on that, what our Phison team achieved, was to come up with the USB System on Chip, (or SoC), a multichip integrated to a single chip, cost-down and in slim size, turning it into a popular solution on the market. In other words, we invented the first single-chip USB flash controller. Moreover, "pendrive" is actually a registered trademark of Phison and www.pendrive.com a registered website by Phison.

CE: How did the idea of pen drive strike you and your colleagues?


Mr. Pua: During our time of studies, we were devoted into the research area of CF cards and one of our team members also spent certain time on USB card reader. Hence, already starting from that time we were very familiar with both – USB as well as Flash. Then soon after establishing Phison, it was in early 2001, when one of our customers asked us if it was possible to come up with a USB flash drive. We didn't hesitate at all and took up his order. We proceeded as follows: we took the compact flash, changed the firmware of the USB card reader controller and voila it became the world's first single chip USB flash drive, accomplished only within 2.5 months.

CE: Many sources state Mr Dov Moran of M-Systems (now acquired by Sandisk) as the inventor of USB Flash Drive. What is the difference between this USB Flash drive and your pendrive?

Mr. Pua: I have no comments on whether Mr. Dov Moran of M-Systems is the inventor or not since there are also other sources mentioning IBM Vista group as the inventor. However, the difference between that USB Flash drive and Phison's pendrive is that the former is a multi-chip Flash drive whereas our pendrive functions with a single-chip controller. Because this solution was smaller in physical size and hence more cost-efficient, it soon became very popular in the market.

CE: Could you brief us a bit about the different products from Phison Electronics Corp.?

Mr. Pua: Phison is a one-stop solution provider creating fascinating applications with NAND flash controller technology. Due to our production know-how acquired over these years we've strengthened our controller design quality and established a better understanding of the market trends. Phison's diversity of product mix on NAND flash controller and application solutions, on one hand, consists of the standard USB flash drive (USB 2.0 & USB 3.0), USB Security, memory card (SD/microSD), embedded NAND flash application for smart phones and tablets (such as eMMC) as well as Solid State Disc (CF/PATA, SATA) for notebook application and on the other hand it includes embedded flash modules, SmartCard microSD (for mobile security) and Industrial Solutions for military, automobile and many more.

CE: Was it difficult for you to put together the resources needed to start a new company?

Mr. Pua: It was extremely difficult at the beginning. To be honest, we were literally forced into setting up our own company. Under the given circumstances, we had no other choice. We were a very good team and worked together especially well. It would have been a pity to give up and dissolve such a team. Hence we stayed together, raising as much money as possible to found Phison. All of us five founders were striving hard for finding sufficient funds, investing all our savings, borrowing from friends and relatives. But we were lucky. Many people were willing to help us, such as our employees who also invested some money into this new start-up.

CE: What were the major challenges you faced while coming up with your invention?

Mr. Pua: After coming up with the single-chip concept for USB flash drive the next challenges was how to go to mass production, how to increase yield rate and how to promote our product in order to penetrate the market. Of course, there were also financing issues which came hand in hand when trying to overcome the challenges just mentioned.

CE: Does your company indulge in direct sales to the customers or only acts as a chip supplier to the bigger vendors?

Mr. Pua: Phison's business model is as follows: First of all, we sell our IC controller to major semiconductor companies such as Toshiba and Hynix. Then, we also offer finished products, such as USB flash drive and microSD, to brand owners and retailers. And finally, Phison does not have its own brand because we rather want to save the resources which would have had to be spent on maintaining a brand on focusing on the development and enhancement of our core technologies and products.

CE: How does your Enhanced Storage solution for Windows 7 help with flash drive security?

Mr. Pua: Four enhanced storage solutions not only support Window 7 but apply to all other operation systems. First of all, there's an error code correction enhancement in order to enable highest storage density in line with the most advances NAND flash technology. Moreover, due to this error correction enhancement an improved data integrity can be achieved. What we also offer is hardware based data encryption and decryption with the advantage that any access to an unauthorized user will be denied. Since this is a hardware implementation, there's no compromised performance.

CE: What other improvements can be added to the pen-drive to make it more useful for the consumers?

Mr. Pua: Basically, Phison is open for the requests from our customers. We always try to provide them with the most add-on value as possible. Hence, we also keep developing and working together with other partners on strengthening Phison's products. For example, taking the need for more security for example, we are able to put in enhanced security measures on our USBPD through hardware based encrypted developed in-house as mentioned in the previous question. But Phison also offers a wide series of add-on software such as content protection features and antivirus software particularly devoted to protecting a pendrive. Moreover, we also provide products with a standard interface to connect smart cards which is known for highest security and widely accepted by the industry.

CE: The world needs more innovators. What do you think can help engineers turn into innovators?

Mr. Pua: In my opinion, what would help is to provide a sound environment for cultivating potential engineers as well as a sound environment for these engineers to unfold their full innovational and creative capacity. This also includes the development of a sound educational framework which includes not only higher education but rather the whole educational system. This environment is very essential in ensuring training quality of outstanding innovative human capital which will further determine the quality level of technology output as well as consequently the development speed and the country's industrial competitiveness.

CE: Thank you for taking out time for this interview. What will be your message to CrazyEngineers aka CEans?

Mr. Pua: First of all, I feel honored to be interviewed by CrazyEngineers and for your efforts. Furthermore, I'm very much looking forward to CrazyEngineers keeping their hard-working style and persistence in introducing further valuable innovations and inventions so that all of us can share and benefit from their qualitative work and publications as it perfectly meets the organizational culture at Phison: pursuing innovation & efficiency, treating others with faith and sharing with each other.
Note: Only logged-in members of CrazyEngineers can add replies.
Recent updates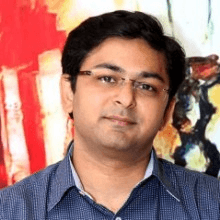 We understood the client's need of going mobile friendly and making solutions that will help save time and money. That is how our direction of being known as one of India's best enterprise mobility solution provider became an aim.

Abhijit Junagade

Winjit Technologies​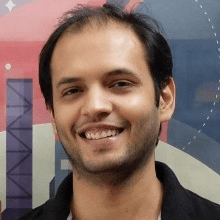 In 10 years, when I go to a hackathon and ask, "Who here has used Postman?" - I want every hand in the room to go up.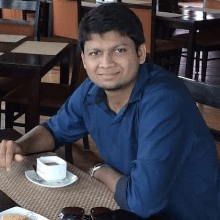 An entrepreneur's life is full of decision points. He shouldn't be afraid of taking wrong decisions.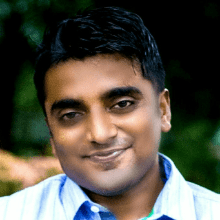 Competencies can be build and nurtured. But right ambition, right motivation and cultural fit is very imp. I will suggest all entrepreneurs in early years to codify it.

Abhishek Ballabh

ExtraaEdge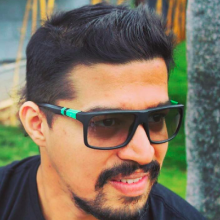 People management, analytical and not emotional driven business decisions is the key.

Abhishek Daga

Thrillophilia