Kevin Systrom - And his "Instant Telegram", Instagram.
By - CrazyEngineers • 12 years ago • 22.7k views
With the launch of Instagram in October 6th, 2009, Kevin Systrom started his entrepreneurial journey along with his co-founder, Mike Kreiger. And as they crossed 10,000 users mark within hours, it was obvious the venture was an instant success. Instagram is a popular iPhone app that allows you to apply filters to your pictures and go a step ahead and share them with your friends in a twitter kind of environment.
Here are Mr. Kevin's answers to the questions we had for him.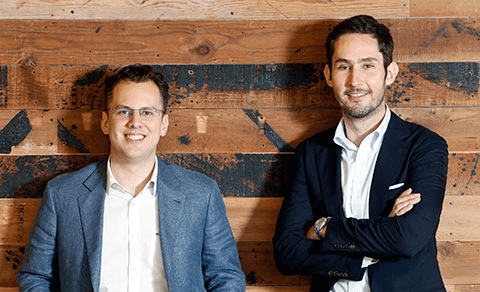 Mike Kreiger and Kevin Systrom
CE: Hello Kevin, could you tell us a bit about yourself and how idea of "Instagram" came up?
Kevin: Mike and I both love taking photos. When we were working on another idea (called Burbn) we realized that other people loved taking pictures as much as we did. So, we decided to focus on the part people loved.
CE: How did you and the other co-founder of Instagram, Mike Krieger come together?
Kevin: I met Mike at Stanford University where we both were studying at the time. He was one of the first users of Burbn and I approached him about teaming up to make a company. We've been working together ever since.
CE: Was the decision to cut out the excess from Burbn to come up with Instagram difficult? What was the general reaction?
Kevin: Of course. Change is always hard. Sunk cost is difficult to get over, but honestly it had to be done. Looking back it seems so clear, but honestly it was anything but clear at the time.
CE: You had around one million users in a matter of weeks. Did you use any particular way to reach out to them?
Kevin: Nope. Just built a product that people love to use.
CE: 4 employees for a company that caters the needs of four million customers, does that increase the pressure on each of you with respect to your responsibilities?
Kevin: It's now 6 million users. It definitely increases the pressure, but also increases the need to focus on what matters... and honestly I think we've done well with that instead of running off and working on too many things at once.
CE: How different the initial reaction was to the one you expected to have after the launch?
Kevin: Honestly we thought people would like it, but we had no idea how much they'd like it. We expected to get a pop in usage after our launch, but it's consistently grown since day one.
CE: Can you tell us about the international reach your product had? (That too in such a small time gap!)
Kevin: It's pretty international (over 33%). We love seeing how Instagram reaches many cultures outside the US.
CE: Can you give us a little technical insight into how the different filters do the magic on an ordinary pic and how it is shared so quickly? Have any steps or techniques been implemented to improve the speed of uploads?
Kevin: All filters are are a map of input to output. It takes a pixel in and pushes a pixel out. In that way you can think of filters as simply a function. Or more accurately: filters are a series of functions each of which modifies the image. The secret is to come up with functions that make the pictures look interesting.
The magic of fast uploads is simply that we're not uploading full resolution. Instead of uploading 3MB we upload 60kb. There's a huge difference in reliability when you're dealing with small data.
CE: Instagram has been quoted as the one stop solution for both modification of photos and broadcasting it to any network you want (flicker/twitter/ face book/tumblr). Other than this, does Instagram have an edge over the other similar apps that are available?
Kevin: Beyond helping modify and broadcast your photos, Instagram is also a social network. In that way I'd say it's a healthy balance between something like Twitter and Hipstamatic. It's not either one, but has a nice place inbetween.
CE: What are your plans for the future of Instagram so as to stay ahead in the market?
Kevin: Keep making products we want to use and get excited by. There are a lot of folks that get into photosharing because they think it's a hot space. We got in because we love photos and it's what we do every day. The passion makes the difference.
CE: What was the biggest challenge faced by the company?
Kevin: You are your biggest challenge. Forget competitors -- it's a race against making sure you can keep up yourself, your growth, culture, etc.
CE: What has been your greatest driving force in the venture?
Kevin: Excitement to work on the things we love.
CE: What are you guys currently working on? What should we expect from you guys in the near future?
Kevin: It's a secret ?
CE: Are you planning on coming up with a similar app for android too?
Kevin: At some point, yes.
CE: What is your message for the Crazy Engineers at CE?
Kevin: We're hiring! If you want to be part of a fast growing product and have a passion for social products, don't hesitate to write us at jobs[at]instagram[dot]com !!! 
Note: Only logged-in members of CrazyEngineers can add replies.
Recent updates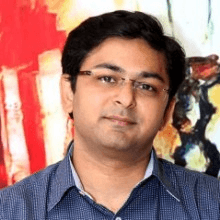 We understood the client's need of going mobile friendly and making solutions that will help save time and money. That is how our direction of being known as one of India's best enterprise mobility solution provider became an aim.

Abhijit Junagade

Winjit Technologies​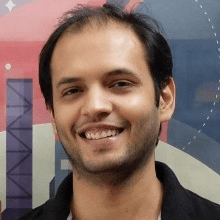 In 10 years, when I go to a hackathon and ask, "Who here has used Postman?" - I want every hand in the room to go up.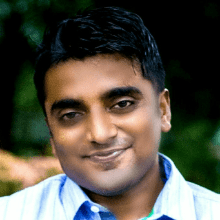 Competencies can be build and nurtured. But right ambition, right motivation and cultural fit is very imp. I will suggest all entrepreneurs in early years to codify it.

Abhishek Ballabh

ExtraaEdge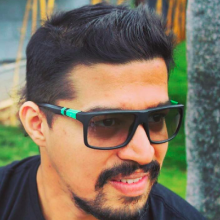 People management, analytical and not emotional driven business decisions is the key.

Abhishek Daga

Thrillophilia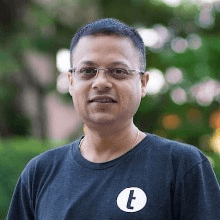 We believe great attitude and the "always be learning" mentality trumps all else and we tend to optimize our hiring for such folks.

Abinash Tripathy

Helpshift