OMYGO Founder Karthik Juvvala On How His Startup Helps You Plan Surprise For Your Loved Ones
By - CrazyEngineers • 7 years ago • 26.2k views
After getting his Bachelor's degree in Electrical and Electronics engineering, Karthik Juvvala started working as a software engineer at Capgemini. He later also completed his MBA in Marketing from IIM Ranchi, which led him to a job as a manager with Future Group. This was in early 2014. An year and a half later, Karthik decided to startup on his own. He set up 'OMYGO.in' His idea was to build a platform to help users give surprises to their loved ones.
Interestingly, they came up with concept that 'surprises' don't always mean delivering a product. It could be like gifting a plan or celebrating an achievement, planning an activity or an event. They decided to venture in all of those fields. They also went B2C, such that Businesses or Brands could incentivise users to purchase their products by giving a surprise in the form of customised discounts or cashbacks etc. The folks over at OMYGO developed an Android app to do the same.
In an exclusive interview with CrazyEngineers, we got Karthik Juvvala to talk about his early days, his first steps into the startup world, their competition and a lot more! Read on!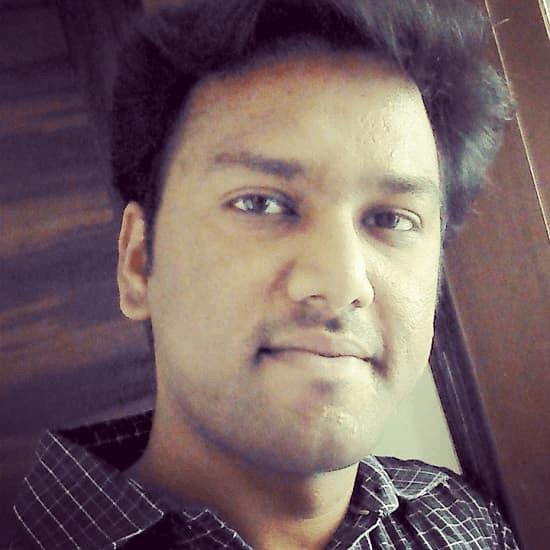 Karthik Juvvala, Founder & CEO - OMYGO.in
CE: Which city were you born and brought up in? Tell us about your growing up years and family background.
Karthik Juvvala: I was born and brought up in Visakhapatnam, Andhra Pradesh. Our family doesn't have any business background. My father is a doctor and my mother is a home-maker. Right from my childhood, I was always fascinated by anything that involved creativity in it and with this interest, I kept exploring many art forms including painting, face-sketching, playing guitar, keyboard, composing music, cartooning, short story writing, ad making, short films, singing etc. Most of my time went into these activities. I guess this has tremendously helped me while working on my startup – be it design, marketing campaigns, activities etc.
CE: Tell us more about your IIM Ranchi days? 
Karthik Juvvala:
IIM Ranchi introduced me to some of the best brains in the country. It's a true example for the statement "Students make a college and not the college makes a student".
First year, I was a part of the placement committee, so most of my time went into arranging guest lectures, attending meetings with HRs of various companies etc. Second year, I did a lot of LIVE projects including BigBazaar, Mahindra Two wheelers, Polaris etc. and it was because of my stint at BigBazaar, I got introduced to Mr. Biyani and ended up working as EA to CEO at Future Group.
CE: We learned that you were co-founder of Gen-Next Movies,Tell us more about it.
Karthik Juvvala: Back in 2006, I along with my cousin, Ravi Prakash, founded Gen-Next movies in Hyderabad. We have produced a feature film under this production house in the Telugu film industry called Mantra which was a huge commercial success. It also won two Nandi awards (state recognized honor). We have handled the script, screenplay and production departments for the project.
CE: When did you first think about building a OMYGO App - An Art of Gifting App? What was the motivation to build such a software? 
Karthik Juvvala: Planning a surprise for someone is a very tedious process.
It takes hours of preparation and a lot of coordination to plan a small surprise (arranging for a cake and decorating the room) for someone on their birthday without their knowledge. People always find it difficult and have often failed to surprise someone.
I myself have failed many a times and always wanted to surprise my friends anonymously. This was the trigger.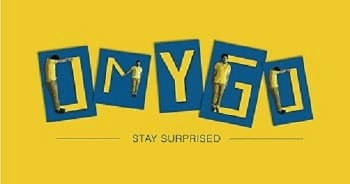 CE: What were your first steps when you started building it? How did you take it live?
Karthik Juvvala: We wanted to make sure the idea is validated. So we quickly built a prototype and launched it across 10 MBA colleges (prestigious institutes like IIMs, S P Jain, JBIMS, SIBM, IITs etc). It was a huge success. We hired 40 Marketing interns from each of these colleges as a part of the Campus Ambassador program and they promoted the app within their campuses as well as on Social media platforms through Competitions, Events, and Activities etc. Over 50 activities conducted across campuses during a period of one month which brought awareness about the app and created a positive brand perception
CE: Would you like to narrate any interesting experience of dealing happy customer/user?
Karthik Juvvala: Launched OMYGO Web, a web based app with limited features to reach out to wider audience (iPhone/Windows users), during the Valentines Week which was a huge success. Over 650 Surprises created using first two weeks after launch with 41% repeat users.
In other words, we helped 650 people propose their loved ones with a surprise in a unique manner.
Also, using Surprise as the core theme, OMYGO team has helped brands generate additional business. The event at Baskin Robbins, Powai helped us generate additional footfalls of 102 in less than two hours. (Average daily footfalls for the store = 60) and an additional revenue of 40% on the day of event.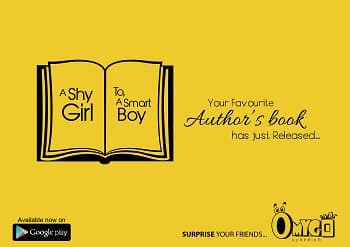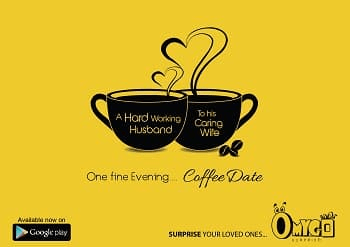 CE: How many downloads you've had in the past 3 years? 
Karthik Juvvala: We have been growing organically and have reached the 1000 download mark in less than 2 months after launch. We are currently in the third month since launch.
CE: What are your views on competitors in your domain? How do you maintain an edge over them?
Karthik Juvvala: India as a market is huge and there is always a scope for new ideas and opportunities. If your planning is clear and execution properly done, you shouldn't face any problems - although there are some really good players in the market. We should stay focused and take competition seriously.
CE: How do you cope up with over-demanding shifts in technology world? How do you measure the success rate of your startup?
Karthik Juvvala: We are customer-centric product and more than the ever changing technology revolution taking place, I'm more concerned about the fast paced consumer mindset. The challenge is to quickly adapt and keep pace with the consumer changing demands.
Gone are the days when consumers are loyal to one brand, their attention spans have gone down to less than few seconds.
We define and equate our success to customer satisfaction. As long as customers are happy, we are successful.
CE: How do you go about maintenance and customer support?
Karthik Juvvala: We have set up proper processes in place for each of the departments including, Technology support, Customer support etc. We also have strong social media presence. We instantly respond to customers on Facebook/twitter as and when required.
CE: Any message for your readers?
Karthik Juvvala: 
Where there is DISCIPLINE in the person, there is SINCERITY in the heart,
Where there is SINCERITY in the heart, there is GENUINENESS in the thought,
Where there is GENUINENESS in the thought, there is PERSEVERANCE in the Act,
Where there is PERSEVERANCE in the Act, there is BEAUTY in the Work.
Let's make something beautiful! 
Note: Only logged-in members of CrazyEngineers can add replies.
Recent updates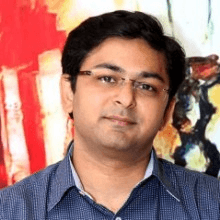 We understood the client's need of going mobile friendly and making solutions that will help save time and money. That is how our direction of being known as one of India's best enterprise mobility solution provider became an aim.

Abhijit Junagade

Winjit Technologies​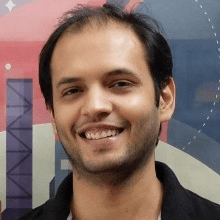 In 10 years, when I go to a hackathon and ask, "Who here has used Postman?" - I want every hand in the room to go up.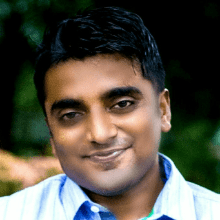 Competencies can be build and nurtured. But right ambition, right motivation and cultural fit is very imp. I will suggest all entrepreneurs in early years to codify it.

Abhishek Ballabh

ExtraaEdge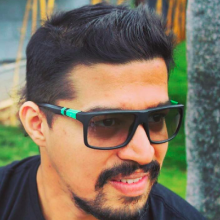 People management, analytical and not emotional driven business decisions is the key.

Abhishek Daga

Thrillophilia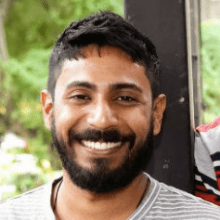 The best way to achieve long-term success is to stay anxious, be super involved in everything that the team does in the nascent stages and keep your eyes on the trophy, even on weekends.