How Jon Zornow Created 'Sewbo' - The World's First Robotic Tailor
By - CrazyEngineers • 7 years ago • 32.6k views
Jon Zornow grew up in the northeastern United States, went to a pre-engineering high school, and then studied economics and sculpture at the university. Both his parents are first-generation entrepreneurs. Jon's father founded a data analysis consultancy and his mother works as a freelance writer and editor. While supporting himself as a web developer, Jon was pursing a career as an inventor. He was always on the lookout for problems he could solve. While seeking such a problem, Jon found that the garment industry had spent decades and many millions of dollars trying to automate, without an optimum solution. That's when the idea behind 'Sewbo' took shape.

In the early days, while watching the TV show 'How It's Made', Jon was surprised to find that all of our clothes are still made by hand. He had become completely fixated on this problem when he came across an article talking about 'water-soluble 3D printing materials'. He realized that with the same concept, and even the same materials, a sewing robot could be created. That's how 'Sewbo' - an industrial robot that could create the world's first !

This is the story of how Jon Zornow founded Sewbo, becoming an entrepreneur and a lot more. Read on!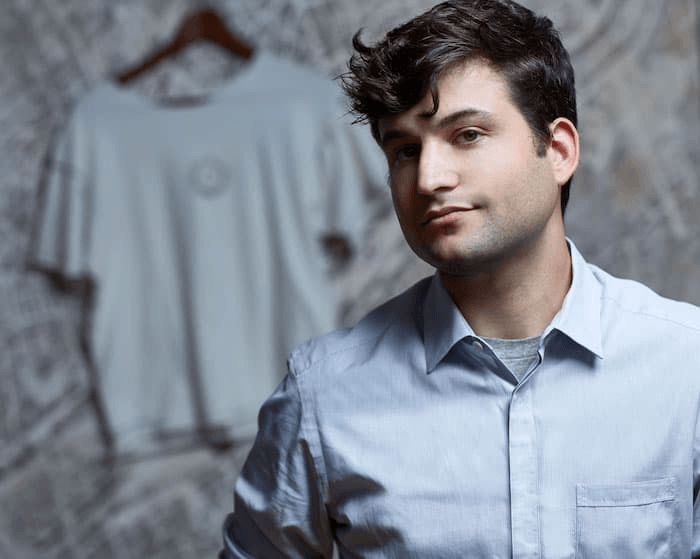 CE: What technology is Sewbo developed in?
Jon Zornow: At the moment, Sewbo is more of a business project than a technology one, so the main tools are telephones, email, and MS Excel. The actual process uses polyvinyl alcohol and off-the-shelf industrial robots.
CE: As the CEO of your startup, you must be donning multiple hats. What parts of the company are you directly involved in? What role do you enjoy the most? 
Jon Zornow: I am currently the sole employee of Sewbo, so I am doing pretty much everything. The bulk of my time is occupied with phone calls and emails, but I most enjoy my time in the workshop, when I am actually making things and experimenting. I am currently the sole employee, but am actively recruiting for automation engineers and garment manufacturing experts to join the team.
CE: What has been the biggest highlight in the journey of Sewbo so far?
Jon Zornow: I would say that the highlight was watching the robot sew the final few stitches into its very first T-shirt.
CE: How do you define entrepreneurship? What advice will you give to wannabe entrepreneurs?
Jon Zornow: Entrepreneurism is recognizing that there's value in doing things a better way, making it your business to do something better. I would encourage aspiring entrepreneurs to look closely at the things in their life, things that seem unnecessarily expensive or complicated, and learn as much as possible about why they are that way. There won't always be a solution, but learning the causes is very educational.
CE: What is the one thing you wish you knew about entrepreneurship/startup world before starting up?
Jon Zornow: You need to tell *everyone* what you're working on, as early and often as possible. (Get your patents filed first, of course.) I am rather private, so it took a long time for me to come around to the social necessities of the business world, but there's no way to proceed or succeed without lots of feedback and support.
CE: What were the biggest challenges you've had to face so far?
Jon Zornow: It was very challenging getting the resources together to demonstrate the first T-shirt assembly. Up until that point, I had just been talking in abstracts and it was hard to get support. Once I was able to demonstrate the process, the project was taken much more seriously. 
Note: Only logged-in members of CrazyEngineers can add replies.
Recent updates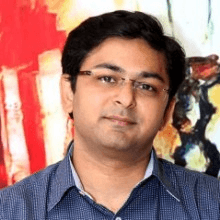 We understood the client's need of going mobile friendly and making solutions that will help save time and money. That is how our direction of being known as one of India's best enterprise mobility solution provider became an aim.

Abhijit Junagade

Winjit Technologies​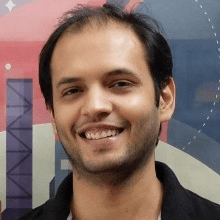 In 10 years, when I go to a hackathon and ask, "Who here has used Postman?" - I want every hand in the room to go up.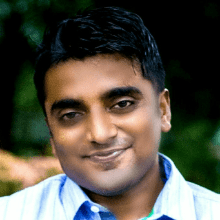 Competencies can be build and nurtured. But right ambition, right motivation and cultural fit is very imp. I will suggest all entrepreneurs in early years to codify it.

Abhishek Ballabh

ExtraaEdge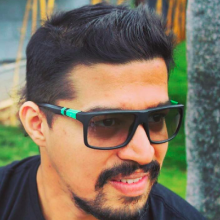 People management, analytical and not emotional driven business decisions is the key.

Abhishek Daga

Thrillophilia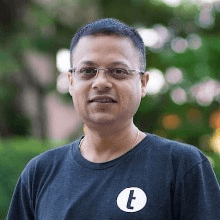 We believe great attitude and the "always be learning" mentality trumps all else and we tend to optimize our hiring for such folks.

Abinash Tripathy

Helpshift