Escape email overload and document chaos with Podio " - Jon Froda ,
By - CrazyEngineers • 9 years ago • 24k views
The need to create a tool that would facilitate collaboration in a better manner and help people "work the way they want to" - inspired Jon Froda to launch Podio. Podio is an online work platform for collaboration and work management.
Podio was founded in August 2009. Later in September 2011, Podio launched mobile apps for iPhone and Android. Citrix then acquired Podio in April 2012.
Read the following interview to know more about Podio, the team of Podio and Jon Froda.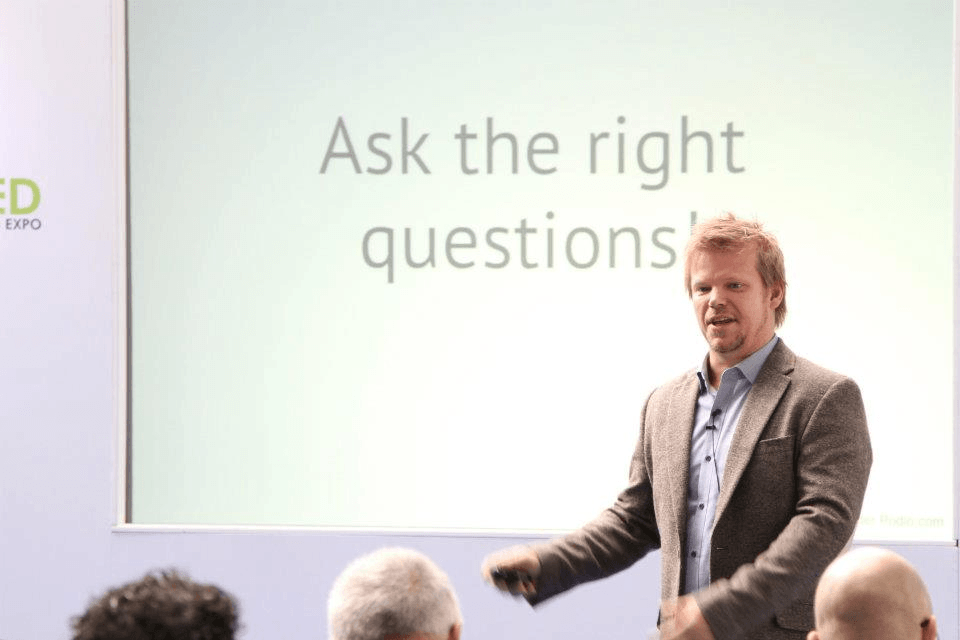 CE: Can you tell the readers about Podio?

Jon: I've always believed that work tools should empower people to really work the way they want to. Most tools don't. That's why we started Podio. To help people achieve more together, with fewer unstructured emails and scattered documents and without rigid, expensive and ugly software.
When we started out six years ago, we wanted to combine the ease of structuring data in excel with the intuitiveness of social designs. (The sort of design that have since been almost monopolized by Facebook).
The combination of data structuring and social commenting was where we started.
We beta-launched with a "build your own work apps" concept. A sort of lego approach to business workflows and project management, with a social network built in. Since launching hundreds of thousands of companies have jumped on Podio, to organize and structure their processes and communication. They've build more than 800,000 unique Podio apps since – for everything from managing projects, to tracking sales leads or developing new products.
CE:  You say "Escape email overload and document chaos with Podio". Can you tell us a bit more about this?

Jon: If you ask people what they use excel or even word for, you might be surprised to see how popular these tools are for workflows, processes and project management – something they were never intended for. At the same time email is the primary communication tool. Combine the two and you have disaster and chaos. Emails with attachments and people on CC – it's ugly, it is sucking out creative energy from millions of people every minute of the day. It is everyday life for most people, but not for people on Podio. Our customers are reducing this email and document clutter. It's a more effective way to structure projects and workflows than using documents and email.
CE:  Three years after you founded Podio, it was acquired by Citrix. What are your comments on this?

Jon: Podio has grown a lot since the acquisition in 2012. The team is twice as big and we have 20 nationalities in one office in Copenhagen now. But in many ways things are still the same – we are working on getting more people to experience how work can feel when they get into the drivers seat. Being part of Citrix has helped us grow and spread the word.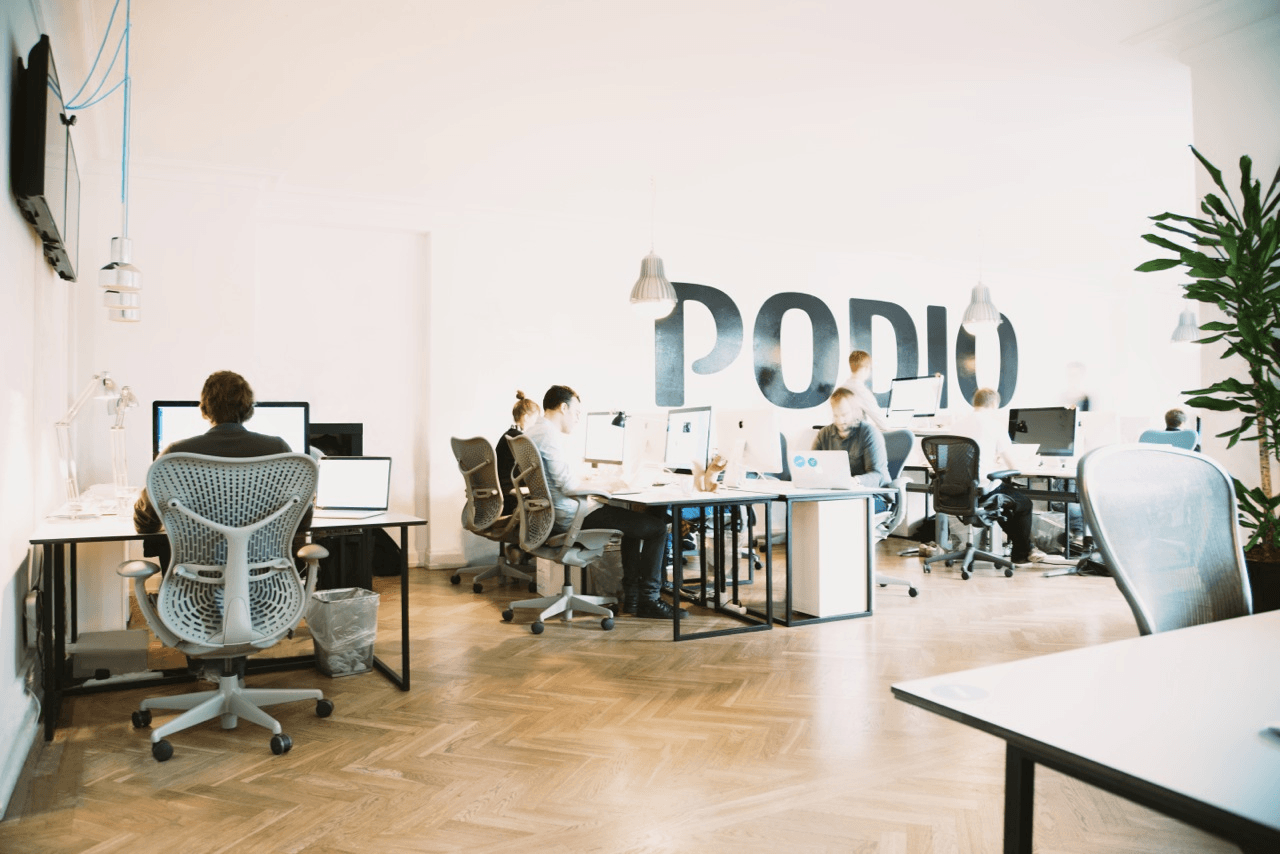 CE:  Back in 2009, Podio was called "Hoist". Why did you change the name of your startup?

Jon: That's pretty simple. Firstly we wanted a .com domain and couldn't get hold of Hoist. Secondly Hoist had a harsh sound to it. Podio means platform in latin – what more could you ask for? We managed to get Podio.com, and haven't looked back since.
CE: You were a team of three when you founded Podio. How did the team come together?

Jon: The Danish blogosphere was small back then (2007/8), so we knew each other from there. We were all interested in the changes and potential of the internet when it comes to bringing people together to achieve something. We had been working on designing some of the first video-blogs for businesses in Scandinavia and we also designed a blog-wiki tool early on. The defining moment was when we realized that neither a "single point solution" nor the big enterprise software systems were helping people getting work done the way they wanted to, and that excel and email was the preferred tools to get things done. That really made us think, why?
The winning formula was the empowerment of excel (make it what you want) and the disruptive simplicity of email (everyone get's it).
And so we built Podio from that learning. The result is the Podio you see today, and of course, in a much rougher form, back then.
CE:  Tommy Ahlers joined you as an angel investor in August 2010. Was the team supportive of this? What was the intended business model?

Jon: Apart from the money we put in ourselves, Thomas Madsen-Mygdal and Ulrik Jensen were the first angels in Podio. At the time we were breaking even and could pay our own (low) salaries, but we needed to grow, faster. Together we managed to get traction and people started believing in our "build your own app" concept. Kasper Hulthin joined early on as well. We had a business model from day one, in fact we had paying customers on the first day of our beta launch back in 2009. Tommy Ahlers got onboard after some time, as we were looking for someone with experience in building an international team and someone to help scale the business. We wanted someone to join as CEO, not just investor, and Tommy was a perfect match. That's also when we got Phil Chambers (CTO) and Christian Holm (lead developer) on board. All code was re-written to make Podio run on top of an API. In hindsight that was a wise decision. Apart from our own frontend and mobile apps, we have hundreds of small apps, extensions and integrations running on our API.
CE: What were you doing the last time you looked at a clock and realized you had lost all track of time?

Jon: I don't wear a watch. But last time I lost track of time was when watching the last episode of Breaking Bad.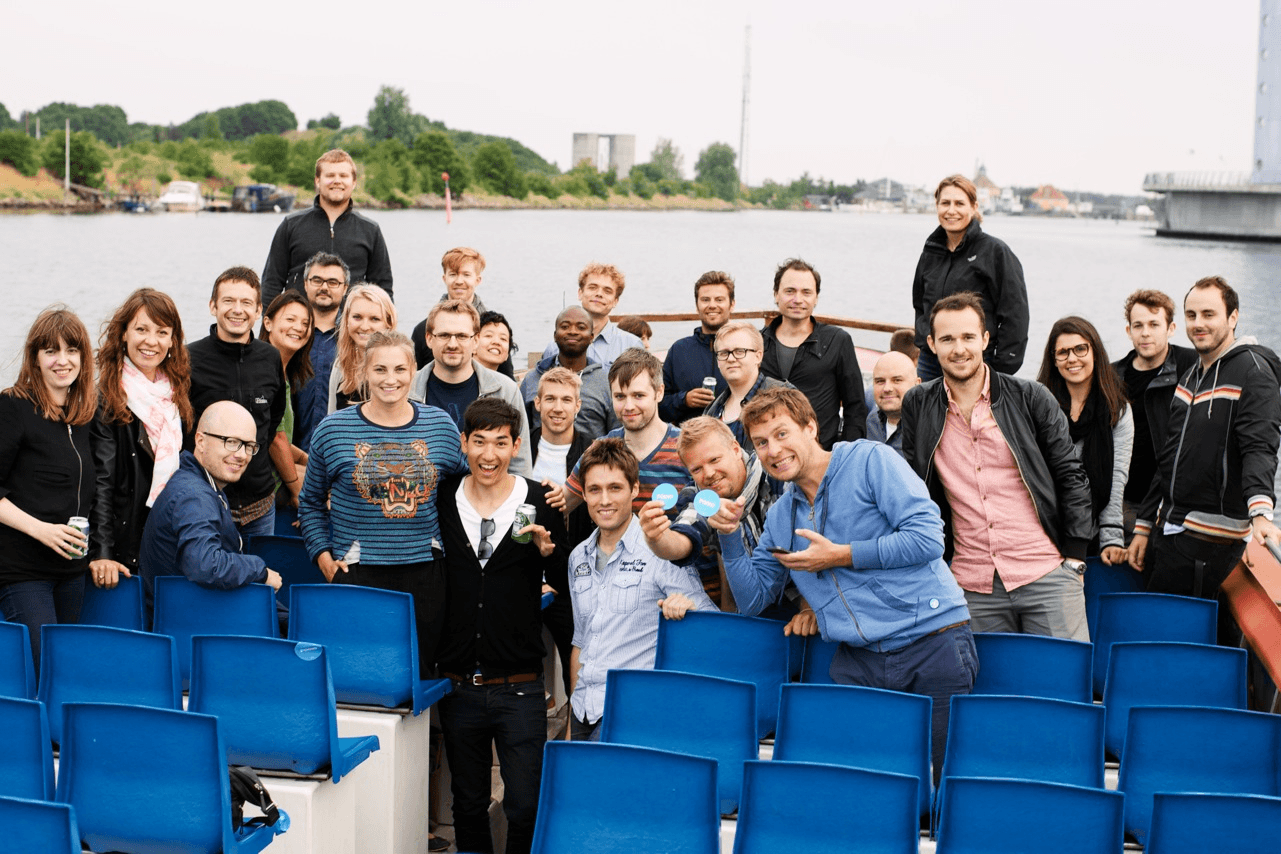 CE: Your tag line says "Work the way you want to". How are the typical hours of work at Podio?

Jon: This really depends. We are results oriented so we don't count hours. But in general people work and party hard. "Podios" – that's how people refer to themselves here – often tell me it's like one big family. Being part of Citrix also means that we are flexible when it comes to location, so you can work from where you want. Fortunately most people like to come into the office in Copenhagen. On a Friday you're likely to find us all down at Mikkeller Bar, just a couple of blocks from the basement where Podio was founded.
CE:  Thank you for your time. Any message for the CrazyEngineers?
Jon: If you want to try Podio I suggest you start with these Product Development apps – you can modify them on the spot, if you feel something is missing or you want to fit them to your process. 
Note: Only logged-in members of CrazyEngineers can add replies.
Recent updates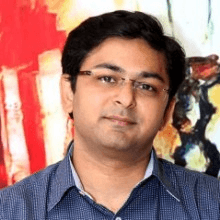 We understood the client's need of going mobile friendly and making solutions that will help save time and money. That is how our direction of being known as one of India's best enterprise mobility solution provider became an aim.

Abhijit Junagade

Winjit Technologies​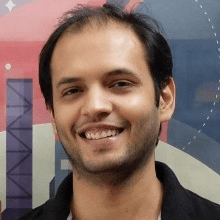 In 10 years, when I go to a hackathon and ask, "Who here has used Postman?" - I want every hand in the room to go up.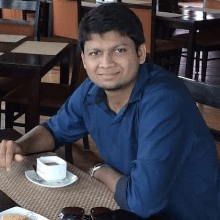 An entrepreneur's life is full of decision points. He shouldn't be afraid of taking wrong decisions.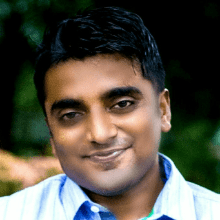 Competencies can be build and nurtured. But right ambition, right motivation and cultural fit is very imp. I will suggest all entrepreneurs in early years to codify it.

Abhishek Ballabh

ExtraaEdge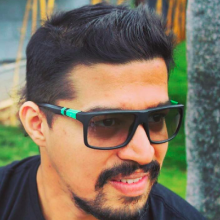 People management, analytical and not emotional driven business decisions is the key.

Abhishek Daga

Thrillophilia