TeaHalt Co-Founder Jiten Rao On Why These 3 IITians Began Selling Tea
By - CrazyEngineers • 8 years ago • 18k views
Born in a middle class family in Gurgaon, both of Jiten's parents worked in the Government education sector and no one in his family had ever done any sort of business. After graduating from IIT Delhi in 2011, he got selected on campus for a job at Flipkart. He says, "I always had a fire inside to do something of my own." With little or no support from his family, Jiten had to gradually convince his parents that he wanted to live his life without any regrets. In April 2012, he decided to join this startup called TeaHalt as a Partner and Director.

Tisane Beverages Pvt. Ltd. was founded by three IITians - Ankur Agrawal, Amit Ahuja and Jiten Rao as a beverage solution company that operates with the brand-name 'Tea Halt'. The startup revolves around bringing a unique platform for freshly brewed teas with solutions ranging from retail cafés, kiosks and even packaged teas. They provide 30 different types of teas and are successfully operating 35+ outlets across India.

We got one of the co-founders Jiten Rao to feature in an exclusive interview with us to talk about his tryst with entrepreneurship, the way they operate, the challenges they face, their expansion plans and a lot more. Read on!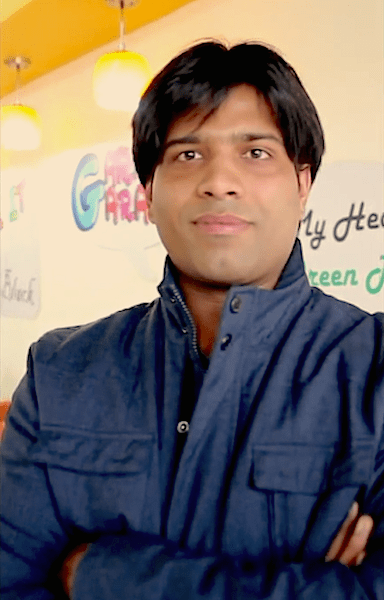 Jiten Rao, Co-Founder & Director - TeaHalt 
CE: How did IIT Delhi happen? Why did you choose chemical engineering? 
Jiten: I was a normal student at school but my father's wish was that I go to IIT. I went to Kota in Rajasthan after my 12th and tried my best and got success. Chemical Engineering decision was more of a stuck up thing as we normally fill up the choices according to the last year's trends and job scenarios. Most of us do not have much idea of what our choices will lead to, in future. I was no different.
What led you to the idea behind Tea Halt? Why tea instead of coffee or fruit juice or some other beverage?
Jiten: Tea is something which is in the blood of Indians. Most of us drink it 2-3 times in a day. But ghar ki chai was lacking hugely outside homes in our country. There are mostly the unorganised road side chai stalls where tea-lovers keep thronging. We saw a huge gap and the opportunity in Tea. Plus the market size is bigger than any other beverage we can think of.
CE: What experiments did you do while designing the Tea Halt menu? What's the best selling flavour? 
Jiten:
We did a lot of RnD on the flavour we like personally and found that it was actually a top favourite among most of our customers as well. It was the regular - Adrak Tulsi Chai.
Initially we tried more than 200 flavours, both milk based and water based, but finally we realised that only 5-6 types of teas are the ones that work well in Indian market.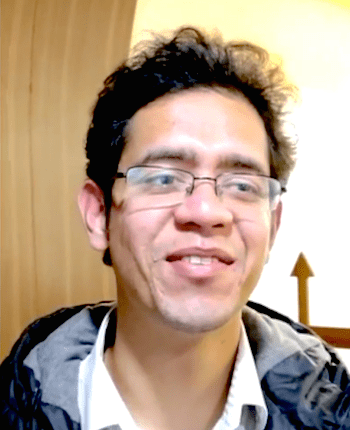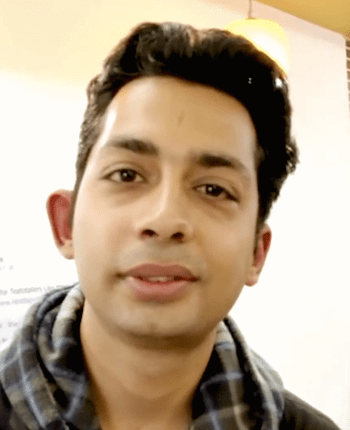 Amit Ahuja and Ankur Agrawal - Co-Founders at TeaHalt 
CE: 30 kiosks and 3 cafés in 5 years. Tell us the journey so far. How did you go about expansion after first few years of successful operation? 
Jiten: Initially we got most of the financial help from our family and friends. We opened 6 kiosks in our first year of start, then we got some Angel Investors who funded us in subsequent years and now we have more than 35 operational sites.
Recently we decided to move into retail segment as well. We decided to go with Franchisee owned and Company operated model to safeguard our brand and operations. Now we are opening 6 more Retails outlets in next 3 months which will increase our total sites to more than 40.
CE: Kiosk vs. Cafe - Tell us about your experiences in handling both these models. 
Jiten: The basic difference between the two models is that one is a necessity and other is more on luxury side. Our take away model, that is kiosks, is mostly present in corporate sector and our products are subsidised for the employees and our main challenge is coming up with a model which can handle high volumes - that means most of the production should happen at back end and only final touches can be given at the site. It has very less turn-around time.
Although our Kiosk model is light on capital investment but it was hard to convince corporate for our kiosks when we started. Now, when we have proven our services, it has become comparatively easier to market our model.
We decided to go into cafe model quite late and decided to go with franchisee model straight away.
We again faced same problem of finding the investors who would take up franchisee from a company which are barely known in the retail segment.
But after our first 3 outlets which took almost 2 years to come up, we have got tremendously positive feedback from customers. Now we are working at 6 sites and our retail outlet count will go up to 10 in next 4 months.
The bigger challenge was deciding on the right menu which will not only justify the name but can give good returns for the franchisee takers as well. So the final outcome was really amazing with a mix of cafe and QSR model and it's a big hit amongst our customers.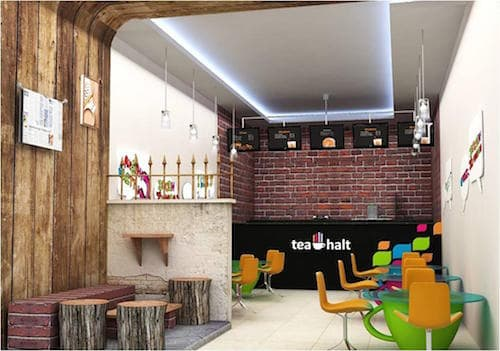 CE: Could you describe the major challenges you faced from initial days at Tea Halt?
Jiten: The biggest challenge was of course investment and the business development when we started. The corporate admin sector is quite a closed sector and reaching out to admin and HR is a difficult task.

CE: How does Tea Halt manage its inventory? Where do you source your tea from?
Jiten: We wouldn't disclose our sourcing. ? Just say that we have one of the best teas around. Managing the inventory is quite easy job now as we have installed cloud POS solutions at all our outlets.

CE: Tea halt uses cloud technology to integrate their backend with outlets, right?
Jiten: Yes, it is one of step that we can say very strongly that it's been a big help. Managing the inventories is one story, but the visibility and insight we get with the data that comes now is precious. It drives our decisions a lot - What to launch, where to launch, what to discontinue, and many more.

CE: Have you had any major negative feedback? How did you go about handling that?
Jiten: Sometimes the problems comes with the transportation i.e. timing of deliveries. That's the major issue we face. Also, all the corporates have their own demand for menu and the line of movement inside out is quite strict. Other than that, no major issues have come up till date.

CE: How big is the Tea Halt team at the moment? How involved are you in the hiring process?

Jiten: We have a team of more than 20 persons handling our operations and back end processes. Our front end teams and production teams are directly handled by our vertical heads. We try to hire people from the industry right now, as our main focus is to streamline and get industry expertise.

CE: The tea space has many competitors at the present moment. Which other tea-outlets do you appreciate any why?
Jiten: Yes, there are many competitors, but the tea industry is so huge that it has space for many more players. We appreciate Chai Point because of their strategy to organize the tea segment and for the scale with which they have grown recently.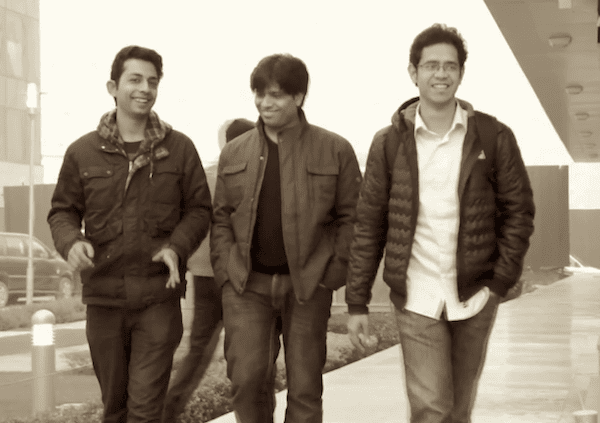 CE: What major steps have you taken to increase awareness or engage customers to make "tea" the cool beverage again?
Jiten: First and foremost thing we did is to educate people about tea. In India, we are more into just milk teas and that also 2-3 types of teas. Our retail play will have the biggest affect on the awareness/coolness for tea drinkers and slowly they are appreciating the efforts that we are putting in. In a matter of not more than 5-6 years, we expect the organized tea market, tea cafe's to take front seat from coffee.
CE: Any message for young engineers or aspiring entrepreneurs?
Jiten:
One important message from me would be - Just go and try your hand at making or doing something that you really want to do, no matter what will people say, what our society thinks.
There is no place for regrets. It's a difficult path but the amount of satisfaction is at a different level. India has just started to see a boom in the entrepreneurship sector. It's just a start. Take your idea and plan well, but most importantly concentrate on the execution part.
Caution: There are many success stories floating around but there are more stories of unsuccessful entrepreneurs, reading into those will give you many insights of grey areas of being an entrepreneur. 
Note: Only logged-in members of CrazyEngineers can add replies.
Recent updates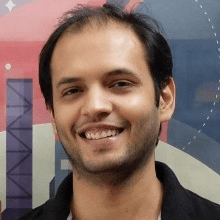 In 10 years, when I go to a hackathon and ask, "Who here has used Postman?" - I want every hand in the room to go up.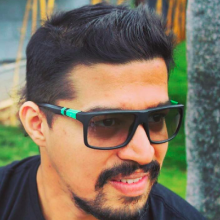 People management, analytical and not emotional driven business decisions is the key.

Abhishek Daga

Thrillophilia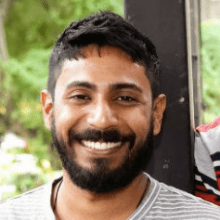 The best way to achieve long-term success is to stay anxious, be super involved in everything that the team does in the nascent stages and keep your eyes on the trophy, even on weekends.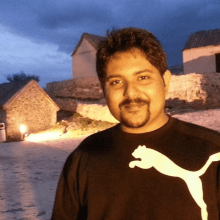 Networking with the right people at the right time is very important for a good clientele. And when you deliver decent work from your end, the goodwill leads to one client from another.

Amitava Ganguly

Couch Potato Media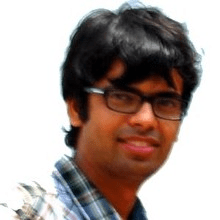 What matters in the long run is how passionate you are about your idea, how much you believe in it, and how well you execute it.

Angam Parashar

ParallelDots