How Jaya Jha's Startup 'InstaScribe' Is Helping Users Create Great eBooks With Minimal Effort.
By - CrazyEngineers • 8 years ago • 40.6k views
This IIT Kanpur graduate with a MBA from IIM Lucknow is running her startups to helps thousands of users create eBooks with ease. Jaya Jha, the face behind InstaScribe and Pothi.com, has over 8 years of experience in software, Internet and building startups in India. Jaya has worked as an Assistant Manager at IBM, as a Product Manager at Google India, Shiksha and Aurus Network. She believes that 'building something of my own' has been her biggest motivator. Ever since her IIT Kanpur days, Jaya was hooked to the idea of entrepreneurship. All she needed was an idea she strongly believed in. When the right idea struck, she took the leap.

It was in 2008 that Jaya realised that eBook have arrived and are here to stay. She was quick to discover that creating eBooks that work across platforms such as Kindle, Apple iBookstore, B&N Nook, Kobo etc. is a tricky business and most are unaware of the process. Companies and Authors have been grappling with editing HTML, CSS and XML directly to get what they need. She thought that this needed to change. Content creators shouldn't have to worry about technology.

Along with her co-founder Abhaya Agarwal, Jaya Jha created InstaScribe.com - a simple yet powerful tool for creation of beautiful, standard-compliant eBooks that work everywhere. The typical use case would be for an author or publisher to bring their content to InstaScribe, export the eBook files and publish them on Amazon Kindle, Apple iBookstore and other platforms.

InstaScribe's audience is primarily outside India. With over 1000 users, the company is growing rapidly every day. Being a bootstrapped company, hiring good technical talent and marketing have been the major challenges for the startup.

Jaya's other product Pothi.com is a Print-on-Demand platform that allows people to publish and sell their books in print without having to invest upfront on bulk printing of copies. It also supports eBook publishing. It can be used by individual self-publishers as well as other organizations, NGO's and publishers.

In this exclusive interview with CrazyEngineers, we got Jaya to talk about her early years, her venture into the ebook publishing industry, her team, their competitors and much more. Read on!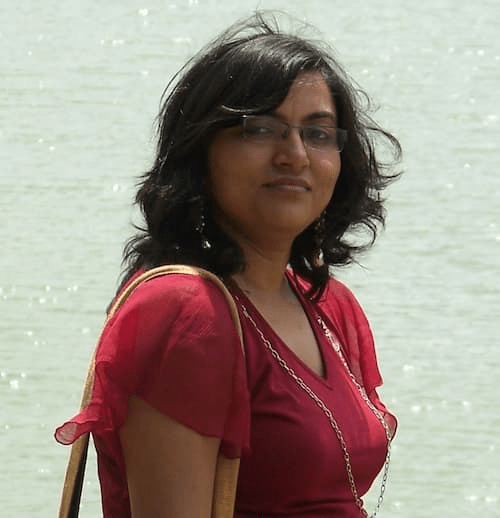 Jaya Jha, Co-Founder - InstaScribe and Pothi.com 
CE: What was your childhood like? What are your memories from growing up years?
I grew up in various small towns in Bihar. My father worked in a public sector bank (now retired). I grew up in a typical service class environment. We grew up with strong work ethics. It was drilled into us that we have to make our future for ourselves, and not expect any crutches in handling life. But the idea of making a future for ourselves was about studying well and and finding a good, secure job. So, yes - I am a first generation entrepreneur almost in contravention of the ethics I grew up it. ?
But what was a typical thing in my childhood years was that despite belonging to a society that was conservative about career aspirations of the women (the get-a-good-job aspiration was for men, women were supposed to have get-a-good-family-to-marry-into aspiration), my parents always encouraged my career ambitions and shielded me from any societal barbs they received because of their choices about me. I stayed in hostels and away from home since I was ten-years old, which was an extremely unconventional thing to do for a girl child in our society in those days, but that was the best way to get a good education. So, my parents put their foot down. I think it is because of that upbringing that I don't mind being different now and am not uncomfortable in making unconventional choices.
CE: How were your days at IIT Kanpur back in 2004? How would you describe your experiences working for big giants like Google and IBM?

Jaya Jha: IIT Kanpur opened my eyes to the world at large. My time there was the time of expanding my horizons, of getting to know people and ideas very different from what I had grown up with, of growing my ambitions beyond getting a well-paying job and settling down in life. It was like a secure playground where you could experiment with life in ways that could be dangerous outside. This is an opportunity more youngsters should get and this is an opportunity educational institutes should strive to provide. Unfortunately, the society seems to be going backwards in our country. Even institutes like IITs are getting more conservative day by day.
I worked with IBM for a very short time, but Google was another new world altogether. It was at the forefront of technology, of course, and when I had joined there was a lot of euphoria about Indian markets and talent.
I was one of the earliest members of product management team in India and got a chance to work with some really smart people. But what has stayed with me more than anything else was Google's distinct people culture, where you respected people around you. The way to motivate the employees was not through carrots and sticks, but by putting trust in them, giving them a wide berth to exercise their talent and tapping their inner motivation to excel.
This is something I hope to carry with me all my life and this is a guiding principle in how I build and manage my teams.
CE: What were you key learnings from building your other product Pothi.com?

Jaya Jha: Building Pothi.com taught me the value of patience and perseverance like no lecture from even the wisest teacher could have done. I was a short-tempered person when I had first started up. Now, I can hold my temper for days together even in the face of most absurd and stupid people or situations, if that's what it takes to get things done.
Another important learning has also been to avoid hypes and trends, which come and go every six months. While you have to be flexible in your ideas and execution, ready to pivot, adjust or change, jumping on every new shining bandwagon sometimes may bring you money, but it doesn't build a business. It has also taught me a lot about publishing industry and working with individual authors, which is handy in designing InstaScribe to be a simple and powerful tool.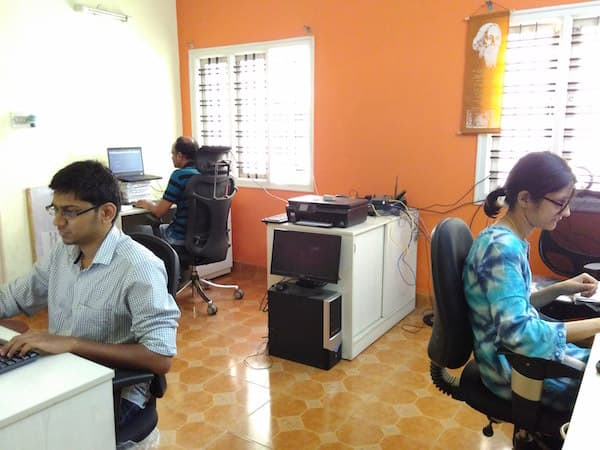 The InstaScribe Office
CE: What are your thoughts about self publishing? How have ebooks revolutionised the industry for authors?

Jaya Jha: My thoughts about self publishing is the entire Pothi.com site, which is a huge one ? But in short, self-publishing has always been there in different forms, it is there in a more open, confident form now, and it is going to stay. It is causing some heartaches amongst the traditional puritans in the industry, but at the same time it is making the publishing accessible to all, and giving people a chance to express themselves like never before.
eBooks make the distribution easy for self publishers. International distribution is no more difficult to achieve that navigating a site and filling up a few forms.
It has, however, also made the deluge of content even more torrential and in the process has given rise to a new opportunity. The opportunity to curate content and act as a gatekeeper after publishing, rather than before, as traditional publishers do.
CE: What different plans and feature does InstaScribe offer for its customers?

Jaya Jha: InstaScribe is right now on what we call pay what you want plan. It is free to use with all its features and anybody who signs up is guaranteed at least three months of free access even if we go unpaid. If they like it, they can pay us any amount they want. We'd most likely have plans based on number of titles going forward, but we are still deciding on the structure that will best reflect the value customers derive out of it.
In terms of features, it is a graphic editor for editing and formatting the content and easy to use editors for table of content, metadata and cover. Users can choose form different themes.
The emphasis here is on letting authors format there book with terms they understand - like chapters, copyright page, title page, cover, table of content entry, title design rather than html files, CSS standards, nav points, xml and other technical mumbo-jumbo. The latter is something our product can take care of.
CE: Who are other people behind InstaScribe? How big is the InstaScribe team right now and where do you operate from (office location/set up)?
Jaya Jha: My co-founder is Abhaya Agarwal, who is an IIT Kanpur and Carnegie Mellon University graduate and the primary technical brains behind both our products.
We have a six people team for Pothi.com as well as InstaScribe. We are looking at adding one or two more people (programmers and designers) in near future. We also work with several freelancers for editorial, design and technical work.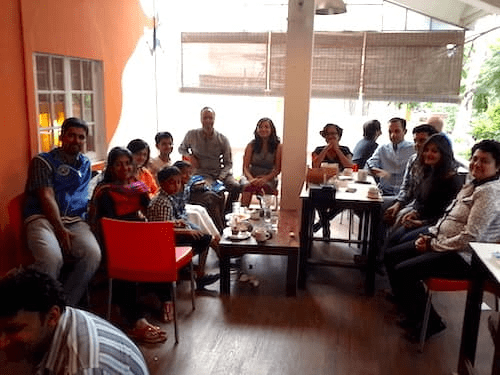 Jaya Jha with her team 
CE: Whom do you see as your potential competitors in the market? What measures do you take to maintain an edge over them?

Jaya Jha: There are many people trying to solve the problem that InstaScribe has set its eyes on. For example press books, jutoh and even Adobe Indesign, which is the market standard for print book formatting. Many of them have steep learning curve, or expect you to have technical knowledge of eBook formats and their editing. InstaScribe aims to be simple and powerful. Think of it as the Wordpress or Blogger of eBook creation. Anybody should be able to create a great eBook with minimal effort.
CE: If you had a chance to change one thing in your entrepreneurial journey, what would it be and why?

Jaya Jha: I would plan for the fact that although our education systems churns out thousands of engineers every year, the quality of education they receive is highly suspect. So, I would plan for building a team keeping that drawback in mind. I would hire people much before I need them so that they are trained and ready to pitch in when the time comes. And of course, keep money aside for this extra effort in team building.
It is not something I would change in past, but going forward, I would like to do something in an industry other than publishing. I don't yet what know what it would be though.
CE: Any message or word of advice to your readers?

Jaya Jha:
There are thousands of reasons why you shouldn't do something. There is only one reason to do it and it's that "you want to".
Note: Only logged-in members of CrazyEngineers can add replies.
Recent updates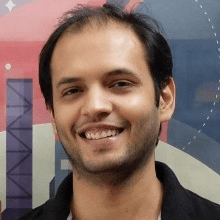 In 10 years, when I go to a hackathon and ask, "Who here has used Postman?" - I want every hand in the room to go up.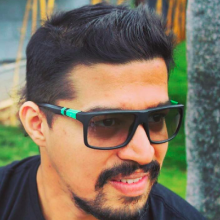 People management, analytical and not emotional driven business decisions is the key.

Abhishek Daga

Thrillophilia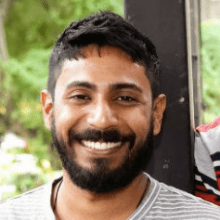 The best way to achieve long-term success is to stay anxious, be super involved in everything that the team does in the nascent stages and keep your eyes on the trophy, even on weekends.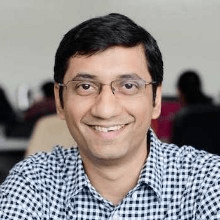 I am happy that we were able to create an online tool that helps people customise their furniture on a real-time basis.

Ajit Shegaonkar

Stitchwood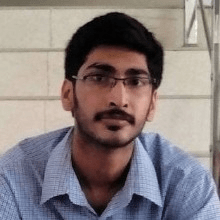 I have learned that just developing a good product is not enough. Marketing and advertising is as important as making a good product.

Akash Shastri

Brainasoft​