"You have just one life to live. Live it by doing what you love" - Jaseem Thayal Shareef ,Co-founder, CrowdStudio
By - CrazyEngineers • 8 years ago • 41.9k views
CrowdStudio is a graphic design company founded in the year 2014 by Jaseem Thayal Shareef, Vivek Raghavan and Nithin Bekal. The trio has developed a curated graphic design platform especially for startups and small businesses. They aim to connect entrepreneurs looking for affordable designs to their community of hand picked professional designers.
Jaseem completed B.Tech in Computer Science in the year 2009. WowMakers was Jaseem's first entrepreneurial venture that he founded in the year 2011. After working on it for about three years, Jaseem co-founded CrowdStudio.
In an exclusive interview with CrazyEngineers.com, we got Jaseem to talk about his experiences at CrowdStudio, his entrepreneurial journey over the last 15 years, his experiences at Ideation Technology Solutions, his first entrepreneurial venture "WowMakers", the team at CrowdStudio, the scariest thing he has ever done, the biggest influence of his life and how that helped him and a lot more. Read on!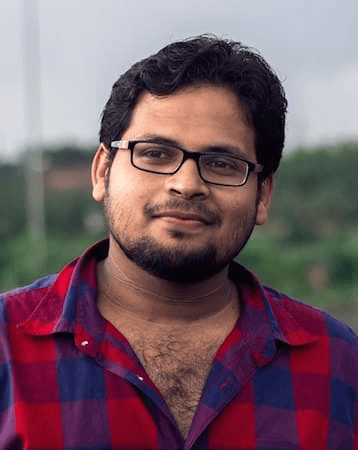 Jaseem Thayal Shareef
CE: Hi Jaseem. Could you please tell our readers more about CrowdStudio?
Jaseem: Hello everyone. CrowdStudio is a platform specially for startups to get quality designs for affordable prices. It has all the things you'd expect of a crowdsourcing site like budget-friendly pricing and quick turnaround time. But the following combination of features makes it a good alternative to sites like 99designs and DesignCrowd.
A. It's curated crowdsourcing - every designer in the CrowdStudio community is handpicked by our team (we have over 8 years of professional design experience). Our screening filters out the amateurs to ensure design quality.
B. It has the full range of design categories offered by traditional design companies.
C. Unlimited revisions and private one-on-one chats with the designers, in case you aren't yet sure what you're looking for. There is no obligation to accept a design, even the winning design, until you're satisfied with it.
D. A 100% money back guarantee. We usually try to avoid this because, obviously, it means that the client didn't get what they were looking for. We do everything we can to fix it, but if you're still not satisfied, we give 100% money back.
CE:  You co-founded WowMakers when you were just out of college. What have you learnt the most there that helped you at CrowdStudio?

Jaseem: Patience! Passion is the spark but to succeed in anything you must have patience. Being a startup founder also made me realize that there is a lot I have yet to learn. It's there in my Twitter bio - "Frog in a well, trying to figure out big the well is!"
CE: Could you please introduce your team to us?
Jaseem: Let me introduce our CrowdStudio team - my best friends and co-founders, Vivek Raghavan and Nithin Bekal, our resident hacker, Pradeep TV and our content writer, Parvathi Vijaymohan. We're a lean startup team and the 5 of us take care of product development, business development and marketing.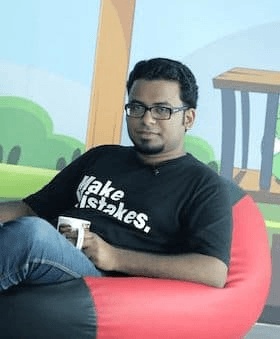 Vivek Raghavan   
 Nithin Bekal
CE: If you were going to write a book, what would you call it and what would it be about?
Jaseem: I haven't really thought about it yet. Maybe someday!
CE:  What is one of the scariest things you have ever done?

Jaseem: Starting a startup with no idea what to do next, that too during a time when the only 'safe' option was to be a doctor...or an engineer.
CE:  If someone asked you to give them a random piece of advice, what would you say?
Jaseem: 
You have just one life to live. Live it by doing what you love!

CE:  Who in your life has influenced you the most? How has it helped you?

Jaseem: Every startup founder I have met. The takeaway was great and it made me realize that things are changing for the better. It's still a damn difficult job starting up in India but more and more founders are coming forward to face the challenge. This is very encouraging.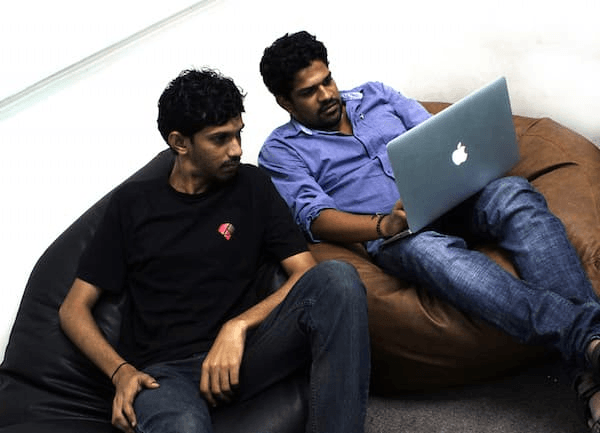 The team at work

CE:  If you could try out any job for a day, what would you like to try? Why?

Jaseem: 
I don't think I want to be anything other than an entrepreneur. ?

CE: Thank you for your time. Any message for our readers?

Jaseem: As a startup, word-of-mouth publicity means a lot to us. Please help us spread the word about CrowdStudio to your friends. Any suggestions or feedback to help us improve the platform would be great. 
Note: Only logged-in members of CrazyEngineers can add replies.
Recent updates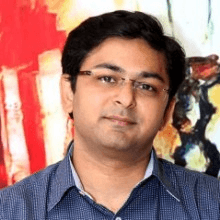 We understood the client's need of going mobile friendly and making solutions that will help save time and money. That is how our direction of being known as one of India's best enterprise mobility solution provider became an aim.

Abhijit Junagade

Winjit Technologies​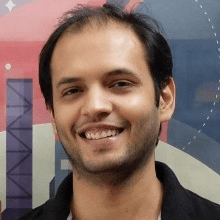 In 10 years, when I go to a hackathon and ask, "Who here has used Postman?" - I want every hand in the room to go up.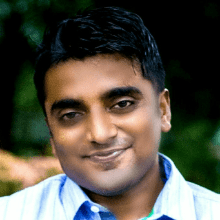 Competencies can be build and nurtured. But right ambition, right motivation and cultural fit is very imp. I will suggest all entrepreneurs in early years to codify it.

Abhishek Ballabh

ExtraaEdge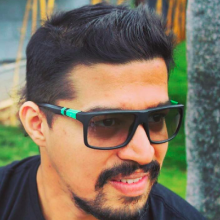 People management, analytical and not emotional driven business decisions is the key.

Abhishek Daga

Thrillophilia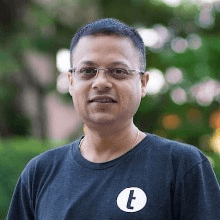 We believe great attitude and the "always be learning" mentality trumps all else and we tend to optimize our hiring for such folks.

Abinash Tripathy

Helpshift