How Power Lady Hemalatha Annamalai Leads India's Electric Vehicle Revolution With 'Ampere Vehicles'
By - CrazyEngineers • 7 years ago • 33.1k views
Born in a middle class family in Salem, Hemalatha Annamalai was the fifth among six siblings. Her father is a professor and mother a teacher. Hemalatha attended school in Chennai and got her Bachelor's degree in Computer Science Engineering from the Government College of Technology (GCT), Coimbatore. She feels that the best part about her growing up years was the freedom that her parents entrusted her with. It led her to pursue her fields of interest. She then went on to work at Wipro for about 5 years, then as a Business Development Manager at Cayenne Software and also did MBA in International Marketing from the Royal Melbourne Institute of Technology (RMIT) Australia. At the age of 27, Hemalatha decided that she wanted to be an entrepreneur.

In 1998, Hemalatha started Uni Connect, a HR Consulting firm in Singapore with an aim to solve the problem of talent acquisition. She ran the operations at Uni Connect for about 10 years. After leaving Uni Connect, she started working on her new venture, now called 'Ampere Vehicles' with a seed money of Rs. 5 Crore. Over the course of last 8 years, Ampere has grown to be one of the leading manufacturers of electric vehicles in India. They have attracted equity investment from external investors and are now a 70 people strong team.

Ampere offers electric cycles, scooters and three-wheelers. In 3 wheelers, they have vehicles designed for carrying milk, ordinary waste and industrial waste, and for carrying flowers. Ampere's strength is that while the vehicle is the same, the applications are different.

In an exclusive interview with us, Hemalatha Annamalai, Co-Founder & CEO at Ampere Vehicles Pvt. Ltd. talks about her early life, the idea of making electric vehicles, the challenges she faced, their clients and her views about entrepreneurship. Read on! 
Hemalatha Annamalai, Co-Founder & CEO - Ampere Vehicles 
CE: Could you share any of your key experiences from the years at Wipro InfoTech and Cayenne Software?
Hemalatha: I began working for Wipro as a programmer. Within three months of the job, I got weary and let my boss know that I was not into sitting in a single place and coding all day. My boss then transferred me to Application Support as a Customer Service Executive. I delighted in my job of talking to customers. That is when I realized that I am more of a business person. This lasted for five years.
Cayenne Software associated with me when I was working in Wipro. They gave me the beautiful opportunity of setting up complete business channels for the Regional Distribution in South East Asia (Singapore, Malaysia, Thailand, Philippines). One key experience here was the recognition of a limitless world filled with possibilities – that transpires with meeting people of different countries, perspectives and cultures. I worked for Cayenne for about three years.
CE: When and how did the idea of making electric vehicles hit your mind? Why did you feel the need for it?
Hemalatha: Well, there were three chief triggers -
If China can consume e-vehicles, why can't India?
Why can't we bring manufacturing to villages, our rural counter-parts?
Why can't the automobile industry be democratized by capital light, technology intensive vehicles?
The primary need was to take collective responsibility as citizens against reducing the oil import in our country. If our competing economies like China and Taiwan can consume e-vehicles, then so can we – at least for short range commuting. With progress in battery technology, we can one day move to long range commuting. We need e-vehicles owing to the fact that they don't drink, don't shout and don't smoke.
CE: What initial research/planning went on before starting up with Ampere? Tell us the behind-the-scene story of how Ampere came to life.
Hemalatha: Ampere was incepted from scratch. We did a meticulous market research by travelling to the southern states of India, before venturing into Ampere.
In 2009, we held a road show for electric vehicles in Sulur. When 3000 people participated, I was confident that at least 10 would buy the product. But not a single person did.
Perceivably, the brand was new and suspicions were high. So we worked on our products one by one, systematically, to capture the market.
CE: What was your family/friends' reaction when you had exhausted your savings to start Ampere?
Hemalatha: Human minds tend to be cynical. But I am thankful that during trying times, I had friends who helped me and stayed beside me.
CE: It is said that with you, Mr. Ratan Tata made his first automobile investment in the sector. What's the story behind that? Who are the other investors at Ampere?
Hemalatha: I met Mr. Ratan Tata at a leadership summit first. Later, I wrote to the Tata Office and set up a couple of meetings with him at a Star Hotel in the city. That substantialised the deal. Yes, this is Mr. Tata's first automobile investment in the sector. Our other investors are Forum Synergies (Bangalore) and IMI Investments.
CE: What challenges on the technical & management front did you face while setting up Ampere?
Hemalatha: Being a software person, I did a lot of reading on the project to conceive it in more depth.
We have an enduring R&D team, so the technical support was great. But being a startup company, many aspects of the management part – like Production Manager, Financial Manager, Statutory Responsibility and so much more – had to be implemented by me.
But it was a conscious decision to start Ampere. Embarking on my challenges mindfully helped in delivering my responsibilities successfully. I face my challenges in an analytical manner. And for a long time now, I submit myself to the divine. This helps me arrive at solutions and pushes me towards higher challenges.
CE: How does Ampere make use of old batteries to offer after-sales services?
Hemalatha: Batteries come with a shelf-life. Like the human heart, batteries sometimes have blockages too. This happens in the form of sulphation. Sulphated batteries have a reduced capacity. We set up the R&D Lab for batteries, where we repaired old batteries and got their life back. This battery life depends on the condition in which the battery initially was, prior to repairing. Batteries that are mechanically damaged (like opened or bulged) cannot be repaired.
So if you are using an e-bike and the battery isn't working, we can boost that battery by giving it capacity.
CE: Tell us about the gradual growth of Ampere. What was the major turning point for Ampere's success?
Hemalatha: Ampere's gradual growth started with a supply of 1200 scooters to the Tamil Nadu government for the differently abled. From electric scooters, we also moved to cycles. We are now focusing on custom built vehicles. We have adequate products now, and we plan to move forward logically, all the while understanding the market's pace.
The first major turning point for Ampere was winning a large tenure. The second was getting an R&D recognition from the Department of Science and Industrial Research (DSIR). The third was raising a small equity from investors. That has been our strength. And Mr. Ratan Tata's timely investment has definitely been a genuine turning point.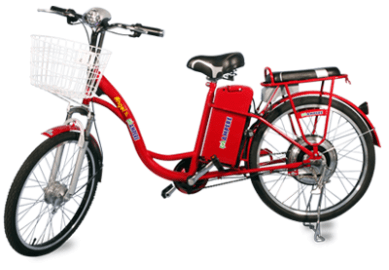 Ampere eCycle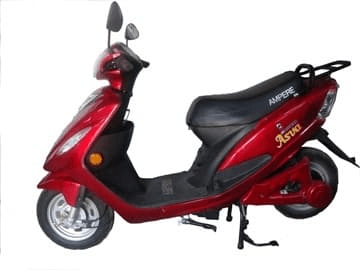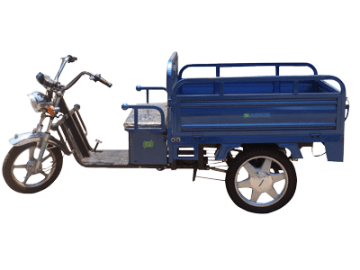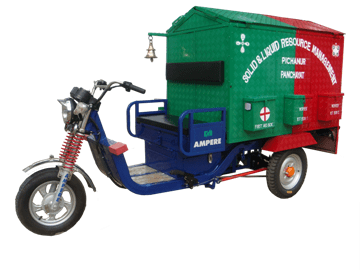 Ampere E-Trolley, Ampere Asva and Ampere Mitra 150
CE: How big is your client network? What marketing strategies do you need to adopt for a targeted consumer base?
Hemalatha: We are in the process of enhancing and expanding our client network. We leave it to the dealers who know how to position the products in the market.
We employ multiple strategies. For waste management vehicles, we target the NGO's who are willing to contribute to environmental welfare. For vehicles for the differently abled, we work with organizations for the differently abled. So it's all based on the product type and the corresponding customers.
CE: How was the response to Ampere in its initial days? How many electric bikes/vehicles did you sell in its first few months?
Hemalatha: 69 e-vehicles were sold in Ampere's 1st year (six months of operating). That was a good sign from people. Apprehensions were cleared in this crucial period.
CE: Which city do you guys operate from? Describe a typical day for you from dawn to dusk in the office.
Hemalatha: We operate from Coimbatore. A typical day starts for me at 4.30 a.m. with yoga and meditation. I work in the factory from 9 a.m. to 7.30 p.m., sometimes 8.00 p.m. As we are engaging in many new projects, I travel quite a lot now and am pretty busy. I have departmental managers that take care of the company's functioning. We have daily reviews most days and a structured weekly review. That helps in a good follow through in actions, of delegations.
CE: How big is your team? What is the hiring process at Ampere? What do you look for in a candidate applying to Ampere?
Hemalatha: We are a team of 70 people. We are mentored by a strong team of power electronics and mechanical experts. We do real life stuff, we do not reference design for customers. So we need to make sure that our designs work. We further have college interns accomplishing projects with us. If we find their work deserving, we also offer them a job in our company.
We look for hands on skills in a candidate. The two important aspects in a potential employee are – a willingness to learn and a really good attitude towards the job. A large part of the decision making depends more on the internal character of the candidate than on his/her technicality.
CE: What is your take on the future of the electric vehicle market in India? What are your plans of expansion in the near future?
Hemalatha: The future of the e-vehicle market in India is bright and shining, now that the government has given a tremendous boost to this industry. It is now up to the players to consummate the given opportunity to its fullest potential. We believe that the industry will grow exponentially in the next two years.
Our plan is all about being methodical, precise. We intend to become the leader of the South. And then expand into other markets.
CE: Entrepreneurship is a life changing experience for many. How would you describe your journey as a startup owner so far? How does being an entrepreneur change you?
Hemalatha: I don't think I have changed just because I am an entrepreneur. I feel like I have worked harder as one, rather. The journey has been stimulating and gratifying. When you can face your challenges, mull over them, organize yourself and conquer them – it is a self-growth process too.
I not only see myself as building my organization, but also as someone who focuses on women empowerment. 25% of our workforce constitutes women. Seeing them, I feel undeniably that I have a purpose in my life.
CE: Any message for aspiring entrepreneurs?
Hemalatha: If you are aspiring to become an entrepreneur, it is worth it.
Do not just plunge into becoming an entrepreneur. It does not work that way. One needs to have an idea, sit on the idea, and soak into it for a couple of years while simultaneously working for someone, all the while evolving that idea into a business that is viable, sustainable and scalable. So that is No. 1 - Being systematic. No. 2 is identifying your mentors early in life. That is essential. No. 3 is having an original business plan. That acts as a reference point to direct your ideas towards. Without a reference point, one can get lost in other's ideas and lose one's own authenticity.
So my message to my readers is that becoming an entrepreneur, working towards something and transforming it into a reality is definitely worth it. And worth the wait. 
Note: Only logged-in members of CrazyEngineers can add replies.
Recent updates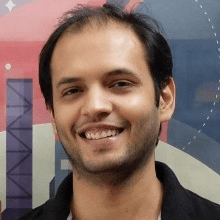 In 10 years, when I go to a hackathon and ask, "Who here has used Postman?" - I want every hand in the room to go up.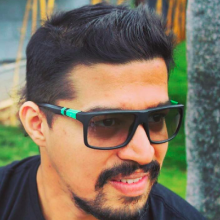 People management, analytical and not emotional driven business decisions is the key.

Abhishek Daga

Thrillophilia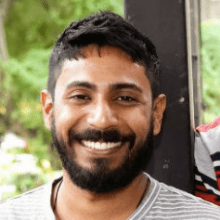 The best way to achieve long-term success is to stay anxious, be super involved in everything that the team does in the nascent stages and keep your eyes on the trophy, even on weekends.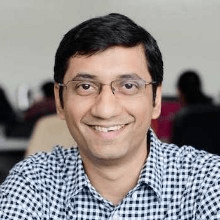 I am happy that we were able to create an online tool that helps people customise their furniture on a real-time basis.

Ajit Shegaonkar

Stitchwood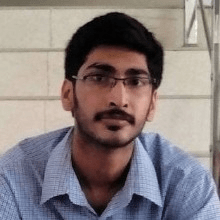 I have learned that just developing a good product is not enough. Marketing and advertising is as important as making a good product.

Akash Shastri

Brainasoft​