AppKnox Co-Founder Harshit Agarwal on Building a Top Mobile App Security Startup
By - CrazyEngineers • 8 years ago • 53.1k views
Harshit's mom and dad both ran their own businesses. As a child, Harshit frequently visited his dad at his shop and helped him with the sales. It won't be wrong to say that he picked up the essential skills in entrepreneurship right from his childhood. He says, "Helping my dad gave me an ability to understand customers in better way. I predicted what they would like and (understood) how much they love extra attention." His dad inspired him to think around starting his own startup from days he has memory of.
Inspired from Sir Richard Branson, whose biographies & stories he had read, Harshit knew from his school days that he was going to start something of his own.
Harshit has the knack of seeing gap in whatever prevailed and always keeps thinking about the possibilities of creating a huge business out of it. "During college, I used to discuss possible businesses with my friend sitting on small hill top, where I used to go for jogging on daily basis", recalls Harshit, a B.Tech graduate (Information Technology) from KIIT University class of 2012.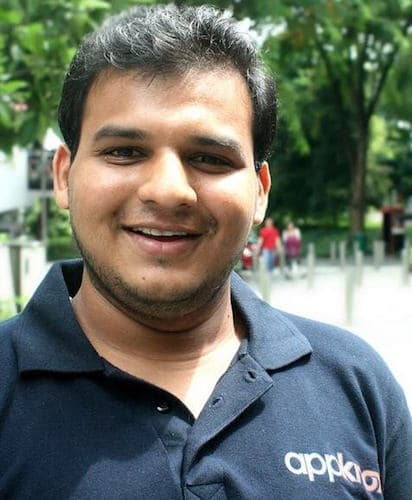 AppKnox is Harshit's third stint at the startup world. "Before starting with Appknox I already had co-founded 2 startups which eventually failed. While winding up my second startup I was thinking around what probably can we do and my friend Subho, who was a security researcher around securing mobile apps which he told are very much unsecured and a huge gap is there", shares Harshit.

Founded in December 2013, AppKnox helps developers and enterprises uncover and fix security loopholes in their mobile applications. AppKnox has built a easy to use security audit tool for both source code and app binary file analysis. They perform security audits of their client's apps and alert them when they find new vulnerabilities in it.

The trio (Harshit Agarwal, Subho Halder and Prateek Panda) behind the startup are all friends from the same college. Prateek was Harshit's senior in college and Subho was his flatmate from Bangalore.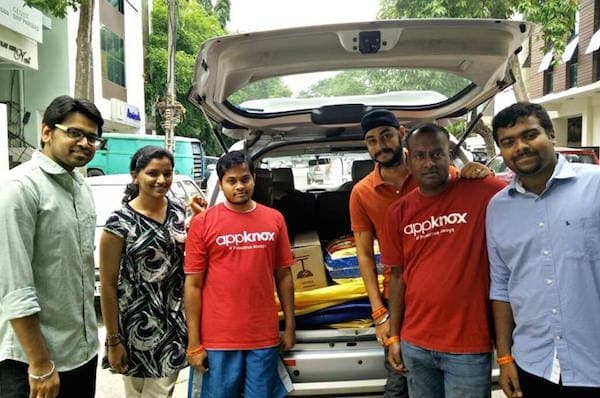 The AppKnox Team 
We asked Harshit about AppKnox's revenue model on which he says, "Our revenue model is subscription-based app vulnerability detection and remediation. We work with app publishers and ensure their app is secured. Our target customers are mobile app businesses that either store crucial information or have payment and financial stuff involved in it. "
We are working with all top e-commerce players in India at present.
Appknox works from Indiranagar (Bangalore) and at times from Toit. They don't have any specific work hours. "We have model where one has to make sure he does whatever is the task assigned to him." On asking further about his team, Harshit says, "We have expanded to a 10 member team right now and we are expanding fast. All our team right now is in India but we are expanding to South East Asia and US and will be doing couple of hiring there to take care of research and business growth."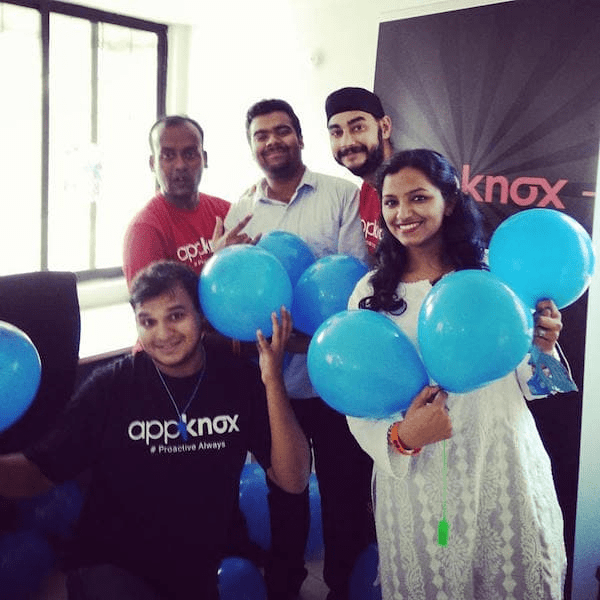 CE: How has your experience been working with the clients so far?
Harshit: It's been great fun, most of the companies we work with have shared a great response and helped us build our tool in great way. Feedback and their acceptance to work with us has boosted our confidence a lot.
CE: How do you differentiate yourself from your competitors? 
Harshit: We have competitors like Hp Fortify and IBM Appscanner, that works with all enterprises and big clients who can affirm Million dollars for security. We started with SMEs and companies who have scaled up recently and started working with their teams in making sure their mobile app is secured.
CE: What are the biggest challenges you faced while running you startup? How did you tackle them?
Harshit:
Biggest challenge for any startup is making sure you have enough cash to fill your stomach.
We were running low of cash and we decreased our expenses to zero to make sure we can last till we start getting some money and then revenue flow made sure a bit around it.
CE: What are the future plans for AppKnox? How do you plan to scale up from here? 
Harshit: We are expanding to other regions. Right now all of our customers are from India and Singapore. We have started interacting with global clients and very soon we will be working with customers globally.
CE: What is the best and worst part about running this company?
Harshit: 
Best part is you get to experiment all possible ways and work on ground to make your business big.
Bad part is you have no idea what may happen tomorrow. New customers might come or old customers might leave. Some days are too good and other days are too bad.
CE: Any message for young engineers? 
Harshit: Work towards your dream. Don't think around how difficult the way will be or scale of your dream. 
Note: Only logged-in members of CrazyEngineers can add replies.
Recent updates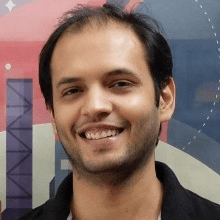 In 10 years, when I go to a hackathon and ask, "Who here has used Postman?" - I want every hand in the room to go up.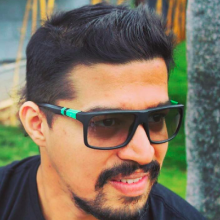 People management, analytical and not emotional driven business decisions is the key.

Abhishek Daga

Thrillophilia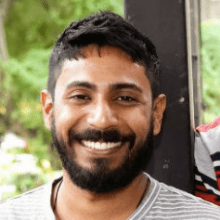 The best way to achieve long-term success is to stay anxious, be super involved in everything that the team does in the nascent stages and keep your eyes on the trophy, even on weekends.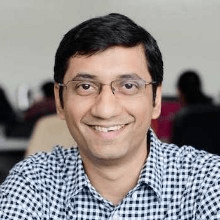 I am happy that we were able to create an online tool that helps people customise their furniture on a real-time basis.

Ajit Shegaonkar

Stitchwood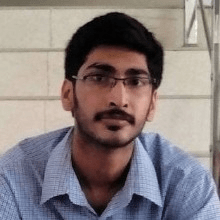 I have learned that just developing a good product is not enough. Marketing and advertising is as important as making a good product.

Akash Shastri

Brainasoft​