"Don't let the noise of others' opinions drown out your own inner voice." - Harsha P J, Co-founder, iRepair
By - CrazyEngineers • 8 years ago • 42.1k views
iRepair India was founded in 2008 by Harsha P J, Ajay Hedge and Suneil Gupta. iRepair is a Consumer Electronics company that provides professional repair services for portable electronics. They specialize in iPhone, cell phone, tablet, ipod and ipad repairs and offer local walk-in and nationwide mail-in repair services for the most popular gadgets on the market. iRepair offers free diagnostics and a one year warranty, with fast, reliable, and affordable services and same day turn-around time.
Harsha PJ completed B.E. in electrical and electronics from Bangalore Institute of Technology in the year 2008. Harsha has been a student entrepreneur since September 2008.
In an exclusive interview with CrazyEngineers.com, we got Harsha to talk about his experiences at iRepair, his entrepreneurial journey ever since 2008 when he was in college, his first entrepreneurial experience as a kid, the tipping point for iRepair and a lot more. Read on!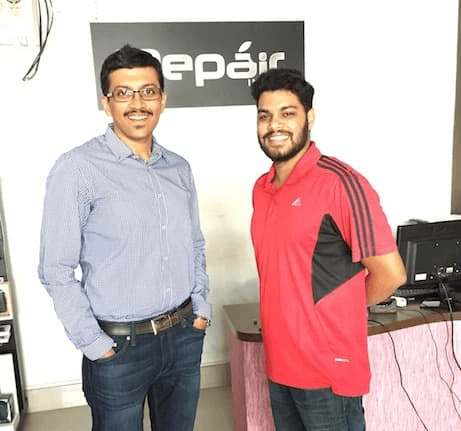 Harsha P J (Left)
CE:  Hi Harsha. Could you please tell our readers more about iRepair?
Harsha: iRepair India has been around in the industry since late 2008 and will complete 6 years in the field of Apple products related repairs and services on August 29th 2014. We initially started off as iPod Repair India, a service centre for only iPods and gradually became iRepair India, a one stop solution for all Apple products related issues by late 2009. We started our operations in Koramangala, Bangalore and over the years, we have expanded into Hyderabad, Manipal and very recently into Chennai. All our stores provide comprehensive solutions for all Apple related repairs and also have accessories for all Apple products available for sale too. We provide doorstep pickup and drop services through our in-house logistics team within Bangalore and have a logistics tie-up with FedEx and other leading courier companies through which we are able to arrange for a pick-up and drop of any Apple devices for repair from almost any location within India. We also do a bit of retail in terms of Apple products and accessories across all our stores and have a dedicated online store at store.irepair.in where we sell anything and everything related to Apple products and their accessories to all our customers across the country.
CE:  You have been a student entrepreneur since 2008. You founded iRepair even before completing your post graduation. Could you please tell us about your entrepreneurial journey?
Harsha: In the second half of 2008, after passing out of Engineering from Bangalore Institute of Technology, I was without a job and was contemplating to study further. I decided on an MBA and after taking up the relevant entrance exams, I had almost 8-10 months before my course was to start. It was during this time that I, along with a close friend of mine by name Ajay Hegde, started iPod Repair India. During this time, Ajay Hegde was pursuing his MBBS and was in his final year too. It was out of my individual necessity to fix my own iPod and that of a common friend of ours that we researched about the available service centres at that time and to our surprise, we found that only Apple Stores offered services of any kind for problems faced by Apple users in India. It was this mismatch between Apple users and the lack of affordable and professional service centres that led us to start fixing Apple iPods initially. We were encouraged by the great response we got from the people of Bangalore and the feedback for a real need for such a niche service all over India that led us to revamp our setup from focusing only on the service of iPods to an organization that handles repairs and services of all Apple Products like iPhones, iPads and Macbooks too. Thus the name iRepair India came into existence around late 2009 and by the time I completed my post graduation, we had successfully fixed at least 3500 Apple devices and interacted with at least 10000 Apple users across India.
CE:  iRepair started with repairing iPhones in coffee shop. It is now a six year old company. What tough times did you deal with while carving the path for iRepair? 
Harsha: When we started fixing iPods, we were only 22. I had just finished my Engineering and Ajay was still in his final year of MBBS. We shared a passion for Apple Devices and were driven by the need to provide a quality of service that was unheard of in this field. The only people we knew who provided any kind of service were either the Apple Stores which were located in malls and charged exorbitantly for even minor repairs or the small multi brand service centres that were located in the narrow lanes of National Market and Hong Kong Bazaar in Bangalore.
Our main motivation in starting up with iRepair was to provide the quality of service as seen in Apple Stores while at the same time, at a cost effective and a much more professional method compared to the local ones.
With this in mind, we started offering immediate and on the spot repairs in coffee shops for most issues. We started offering a 1 year warranty and were always available to our customers over phone and in person for any after repair issues too. This was an industry first at that time and age.
However, we also had to face the occasional Apple users who were uncomfortable with trusting a couple of youngsters with their valuable Apple devices at random coffee shops. Why are we meeting at a coffee shop instead of your service centre was a standard question we had to hear many a times. How can we trust a couple of boys to know and fix what Apple claims is not possible to fix was another common question we were asked. In the meantime, I started my MBA in 2009 and Ajay started his Masters in General Surgery around the same time too. As such, to be able to divide time between our studies and an increasingly expanding work load with iRepair India gaining more and more traction was also a very tough thing to do. We somehow managed to stick to it and hold on to the strong passion for Apple Devices which eventually got us through these times and by November 2011, we had setup our first full fledged store in Koramangala, Bangalore.
CE:  What do you typically tell people when they ask you what you do?
Harsha: I proudly tell them I am the co-founder of one of India's largest, privately owned and run service centres for Apple Products in iRepair India.
CE: What would you be doing right now if you weren't here?
Harsha: This has been my first startup / job and if I weren't doing this I would like to think I would be working in Sales / Marketing in an MNC. I specialized in Marketing in my MBA and I was always fascinated and interested in it.
CE:  Please tell us about your first entrepreneurial experience as a kid.
Harsha: The Entrepreneurial bug bit me quite late in the day. My experiences with Entrepreneurship have only been as an adult only after my Engineering. Coming from a traditional family without a business background, the last few years have been refreshing and challenging not only for me but also to my family.
CE: What is your most memorable experience as an entrepreneur?
Harsha: I was one among thousands of engineers from all over India who had graduated in 2008 and without a campus placement, thinking of what next and whether further studies would give me more time to chalk out my future plans with more certainty. From that situation to the current one where I run my own company in iRepair India and provide employment to around 12 people across all our 4 stores in India has been a very gratifying experience. We were recently recognized as one of the Top 100 inspiring and most read about Startups to lookout for in 2014 by YourStory.com which is India's No.1 media platform for entrepreneurs, dedicated to passionately championing and promoting the entrepreneurial ecosystem. This was a very proud and joyous moment for us.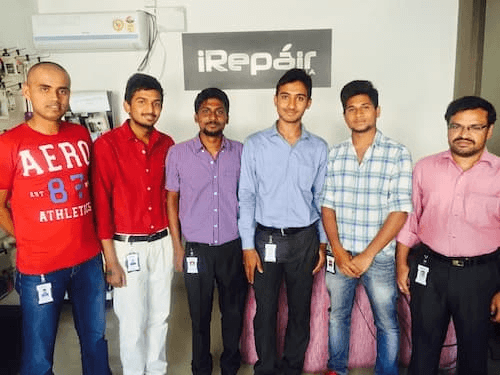 The team at iRepair
CE:  What was the tipping point for iRepair?
Harsha: I cannot think of one tipping point for iRepair. There have been many.
We have been fortunate to have had some of the most encouraging and enthusiastic bunch of customers over the years who have all left us the kindest of feedback on social media and have been helping spread the news about our work through word of mouth. This has helped us establish ourselves as the industry leaders and set high standards for ourselves in every job that we do.
We have also been fortunate enough to have great links high up in the supply chain for all Apple devices and as such have been part of many leaks and scoops of unreleased Apple products which has given us a lot of credibility in this field.
We have also had a very dedicated and involved team of employees at all our stores who are all equally motivated and passionately believe in providing the best possible solution to all our customers at the best possible prices and maintain our high standards of quality in service at any cost has also been instrumental in our growth till date.
CE:  Thank you for your time. Any message for our readers?
Harsha: To all your readers, to the young and crazy engineers, I would like to quote one of my all time favorites and role model, the co-founder of Apple Inc, the Late Steve Jobs who said
Your time is limited, so don't waste it living someone else's life. Don't be trapped by dogma - which is living with the results of other people's thinking. Don't let the noise of others' opinions drown out your own inner voice. And most important, have the courage to follow your heart and intuition.
Note: Only logged-in members of CrazyEngineers can add replies.
Recent updates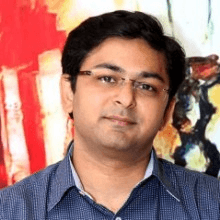 We understood the client's need of going mobile friendly and making solutions that will help save time and money. That is how our direction of being known as one of India's best enterprise mobility solution provider became an aim.

Abhijit Junagade

Winjit Technologies​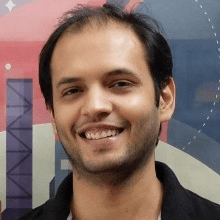 In 10 years, when I go to a hackathon and ask, "Who here has used Postman?" - I want every hand in the room to go up.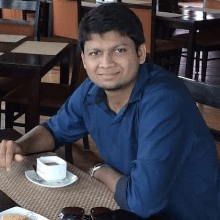 An entrepreneur's life is full of decision points. He shouldn't be afraid of taking wrong decisions.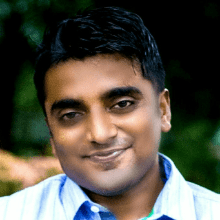 Competencies can be build and nurtured. But right ambition, right motivation and cultural fit is very imp. I will suggest all entrepreneurs in early years to codify it.

Abhishek Ballabh

ExtraaEdge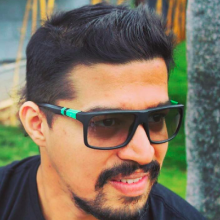 People management, analytical and not emotional driven business decisions is the key.

Abhishek Daga

Thrillophilia