" Work is very part of life and needs to be for you to tirelessly continue doing what you are doing." -Harsh Shah,Shopsense
By - CrazyEngineers • 8 years ago • 30.8k views
Shopsense is a retail company founded by Harsh Shah, Farooq Adam and Sreeraman MG in the year 2012. A platform that enables retailers to become more customer centric in the way they create, package and provide a shopping experience, Shopsense was launched with an aim to deepen customer engagement.
Harsh completed B.Tech. in Metallurgical Engineering and Material Sciences from Indian Institute of Technology - Bombay (IIT-B) in the year 2010. He worked as an Associate with Opera Solutions for about three years before co-founding Shopsense. Harsh also co-founded Nova Global - his first entrepreneurial venture in the year 2009 when he was a student at IIT.
Farooq Adam completed B.Tech. in Civil Engineering and M.Tech. in Structural Engineering from IIT - Bombay, while Sreeraman completed B.Tech in Civil Engineering from University of Kerela.
In an exclusive interview with CrazyEngineers, we got Harsh to talk about his entrepreneurial journey, how he got in touch with Farooq Adam and Sreeraman MG, the source of inspiration behind his first entrepreneurial venture - Nova Global, how he gathered the initial funds to start-up with Shopsense and a lot more. Read on!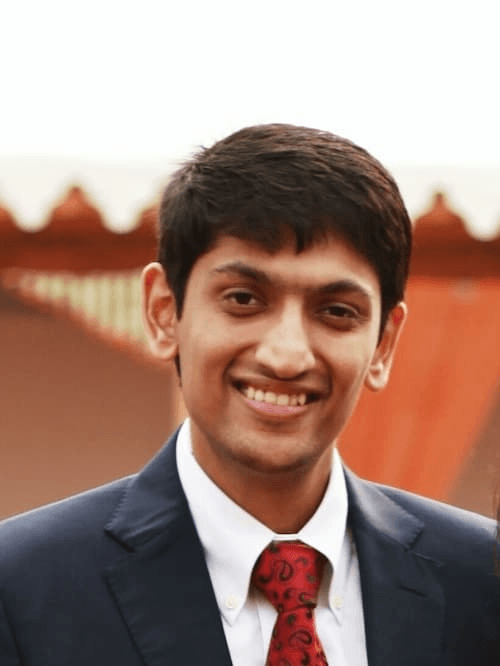 Harsh Shah

CE: Hello Harsh. Could you tell our readers something about Shopsense that is still unknown?

Harsh: With the devices we have in the store, we are looking to build the world's foremost understanding of consumer behavior. While engagement and interactivity remain key to enable consumers to spend more time, the idea is to constantly learn how shopping and expectations of consumers has evolved.
CE:  How did you get in touch with Farooq Adam and Sreeraman MG, your co-founders at Shopsense? 
Harsh: Farooq is a senior from IIT Bombay and we worked together at Opera Solutions. Sreeraman was a shot in the dark when we were searching for designers and looked up the best of them in Mumbai on Behance. Luckily for us, he was as interested in the idea and agreed to come on board to form the gang..
CE:  You co-founded your first entrepreneurial venture - Nova Global in the year 2009 when you pursuing engineering from IIT Bombay. What was the source of inspiration?

Harsh: Nova Global was born out of an internship program in Sweden where we were 25 students from over 19 countries across 25 universities. The venture capital firm that we interned at really helped us understand the need for a cross-border initiative that connects the most ambitious students and young working professionals. Being a part of the co-founding team was an easy decision as I always wanted to start something of my own. Being a part of the Entrepreneurship Cell at IIT Bombay only helped me strengthen that resolve and moonlighting for Nova Global during my final year was the result.
CE:  How did being a part of the Entrepreneurship Cell at IIT Bombay help you become a successful entrepreneur? 
Harsh: Being a part of E-Cell at IIT Bombay was eye opening. The access it gave was to talk to entrepreneurs of all shapes and sizes, venture capitalists and angel investors and being a part of the team of like-minded aspiring entrepreneurs. These interactions gave me immense confidence to try out something and also gave me a sounding board of people whom I could reach out to for feedback, advice and mentorship. One of our largest investors in Shopsense was introduced to me while I was part of the E-Cell and the support he has provided, both financially and strategically, can all be attributed to the relationship I built with him as part of my interactions through the E-Cell.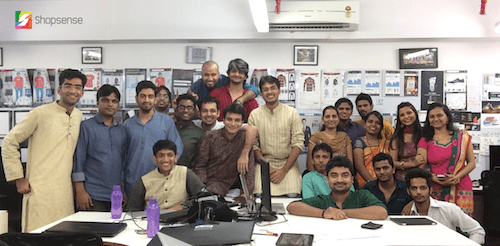 The Team
CE:  If you could wake up tomorrow having gained one quality or ability, what would it be? Why? 
Harsh: The ability to balance other people's personal ambitions with the goal of the team. Throughout the last six years, I have been parts of teams and led teams where people contributed (not always selflessly) towards achieving a common goal. At Shopsense, we have a great team of people who are toiling away to realize the vision we have set for the company. It is very important to understand and plan for the personal growth of these team members to ensure that you maintain a cohesive, loyal family. That is the biggest challenge any leader faces.
CE: What is the greatest accomplishment of your life? 
Harsh: Being able to garner the support of two other people to leave everything in their lives and dedicate themselves to the pursuit of a common goal. Forming the team we have built at Shopsense and the co-founders is still work in progress, but also one that I am proud of.
CE:  How difficult was it to gather the initial funds to setup your Shopsense? 
Harsh: In hindsight, we were very fortunate to have Kae Capital and Powai Lake Ventures believe in us and give us their whole-hearted support. Sasha, Zishaan, Jehaan, Shishir, Abhishek, Vaibhav and the rest have all known us for quite some time and that really helped us get their backing.
CE: Has entrepreneurship affected your family/social life? How do you achieve work-life balance?

Harsh: It is funny, because, I do not think that I have changed my lifestyle or my family life much. Coming from a business family, my family was supremely supportive and, to tell the truth, would have been disappointed if I hadn't started up sooner rather than later.
Sure you end up treating home as a bed and breakfast place and skip a few friends gatherings, but overall I don't get the feeling that I have cut out parts of my life.
I have never really believed in the concept of a work/life balance. You need to strike a balance with opposing forces, and as long as you think of work and life as opposing, you seriously are in the wrong place. Work is very part of life and needs to be for you to tirelessly continue doing what you are doing.
CE:  How do you assess the performance of your employees? 
Harsh: Their contribution towards making Shopsense achieve its goals, making it a better place to work and ability to attract other amazing people to the idea is their biggest performance assessment.

CE:  Thank you for the time you have spent with us. Any message for our readers? 
Harsh: If you're not having fun while you're doing something, change what you're doing, and keep changing till you have fun.
Note: Only logged-in members of CrazyEngineers can add replies.
Recent updates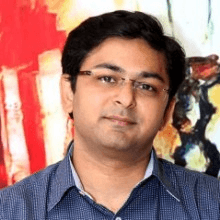 We understood the client's need of going mobile friendly and making solutions that will help save time and money. That is how our direction of being known as one of India's best enterprise mobility solution provider became an aim.

Abhijit Junagade

Winjit Technologies​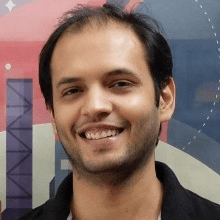 In 10 years, when I go to a hackathon and ask, "Who here has used Postman?" - I want every hand in the room to go up.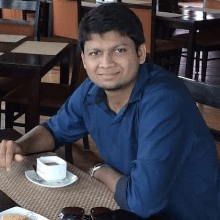 An entrepreneur's life is full of decision points. He shouldn't be afraid of taking wrong decisions.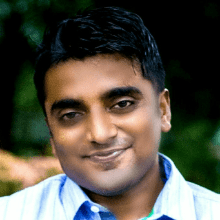 Competencies can be build and nurtured. But right ambition, right motivation and cultural fit is very imp. I will suggest all entrepreneurs in early years to codify it.

Abhishek Ballabh

ExtraaEdge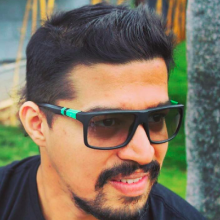 People management, analytical and not emotional driven business decisions is the key.

Abhishek Daga

Thrillophilia