Mechanical Engineer Harsh Gupta Learnt Coding To Build FratMart - The OLX For Students
By - CrazyEngineers • 8 years ago • 44.6k views
Born and brought up in Delhi, Harsh Gupta lives in Noida (Delhi-NCR) and has a degree in mechanical engineering from JSS Academy of Technical Education. His father is a public sector executive, mother a homemaker and elder sister is a consultant at an MNC. An ardent sports fan, Harsh had thought about building a marketplace during his college days, but never really did anything about it back then, other than toying with the idea in his mind. On another front, his love for sports got him to writing about it on a leading website 'Sportskeeda'.
It was during Harsh's association with Sportskeeda that he realised that there existed this wonderful world of startups. He thought that this world was running almost parallel to the conventional world of degrees, scores, GPAs, jobs, promotions, bonuses etc.
He says, "I was never really interested in mechanical engineering, in fact I used to despise it, so that inspired me to explore other facets of the business world. That is how I caught the startup bug."
In October 2014, Harsh got together with a friend Sarthak Mehrish to created 'FratMart' -
a peer-to-peer marketplace for college students which connects them with their peers for buying and selling used stuff (books, study material, novels, electronics etc.) or finding flats/flatmates or even arranging carpools to college.
In less than an year, FratMart has got more than 320 colleges on board and received thousands of ads on its portal. We got Harsh to feature in an exclusive interview with CrazyEngineers to talk about his startup, what challenges he has faced, how he made the system work and a lot more. Read on and be inspired!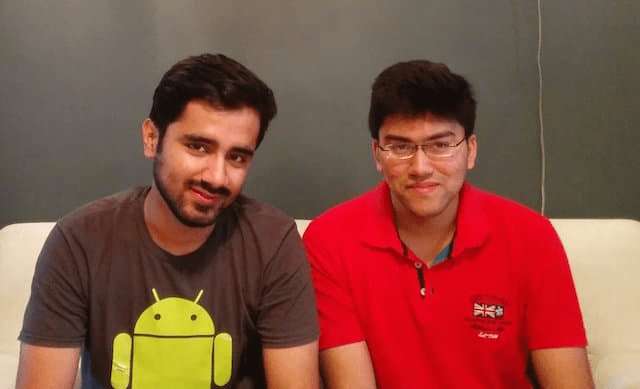 Sarthak Mehrish and Harsh Gupta - Founders @ FratMart 
CE: We got to know about your zeal for writing about sports. When did you start writing for national-international sports portals?
Harsh: Sports has been a very integral part of my life since a very tender age. I used to play cricket for my school team, watched almost every sport on TV all day long, was never really the studious kind. So it after my first year of college, during the summer break, that I thought of combining two things that I had real passion for, writing and sports. My extensive knowledge of sports helped me get an internship during the summer, I enhanced my writing skills during that period. After the internship, I contacted Porush Jain (Founder of Sportskeeda) on Facebook and asked him for a writing opportunity, and he gladly accepted!
CE: When did you meet your co-founder? When and how did the idea of marketplace for college students hit your mind?
Harsh: I met Sarthak (my Co-Founder) in February 2015. He was still in college but he seemed very passionate about the idea and the problem that we were trying to solve and agreed to come on board. The idea of a marketplace, however, had come to my mind during my own college days. I and everyone around me, was facing the same problem of buying, selling or sharing used academic stuff (books, notes etc). It was a pain running after random seniors/juniors, and since the entire market was present inside the campus, we hated the idea of going to a bookstore (middlemen) when we could buy/sell stuff and save/earn so much money within our own campus.
CE: What initial research & planning went on before starting up with FratMart? Tell us complete behind the scene story of how FratMart came to life.
Harsh: I worked on a lean model (it was called Kitaab Bazaar) in my final year of graduation. I set up a Facebook page, used free Google tools (forms, spreadsheets etc) to assess the need and response. It was more like a personal research project, but we got a good response with however little marketing we did. The real research was done after I left my job in September '14, and started assessing the scenario in different colleges/universities across India. We got a lot of answers and insights by talking to a lot of people. In the end, we had conviction in the idea, its potential to bring about a new culture, so we ahead with the product development.
What challenges on technical & management front did you face while setting up Fratmart?
Harsh: I started off with three interns (juniors from my college) because I didn't know any technical person who would've been willing to join me. They built the initial version of the product, which in hindsight was quite embarrassing and not worthy of being released to the public. But as Jeff Weiner says, "If you're not embarrassed by your first product, then you've launched too late".
The first product was launched and completed in November '14. The idea was to launch ASAP, so that I could look for more people to join hands on the basis of a 'launched' product. The next 2 months, nothing really happened, because I was still head-hunting and was getting frustrated slowly but steadily. It was in Feb-end that I found Sarthak Mehrish. We launched our first real product in April '15, after a month of overhauling the code and building everything from scratch.
I myself, was never a technical person, I understood technology really well, but coding just wasn't my thing (I was a mechanical engineer!), so product development was tough, supervising the interns, coordinating the process and understanding web technology was very challenging. That is when I also realised that I needed to have more in-depth knowledge of web technology. So I started coding, learned Python, HTML, CSS, jQuery, and a little bit of other languages to get a firm grip of the technical side of things.
Finding people and trying to convince them about the startup and the potential was always the toughest thing to do. I didn't have the resources to offer them good salaries/stipends, so in the end it was all about making the other person believe in the idea and motivating him/her to share your vision.
CE: How does Fratmart system work? How can students get benefited from it?
Harsh: Every college has a dedicated marketplace where students of that particular college can upload their used stuff for sale (books, novels, study material, etc). They can also find flatmates and rideshare partners from their own college.
A user's peers, juniors, seniors, can get browse through those ads and if they're interested in buying something, both buyer and seller can easily chat on our platform, without having to share their phone number or email address.
If everything works out, then they can meet inside the campus at a suitable day and time to make the deal. As simple, fast, safe and convenient as that!
This benefits each and every college student in some way or the other. If you're looking to sell of stuff that you no longer need, you can easily find juniors who'd be looking to buy that stuff at very cheap prices. If you're looking to save some money by buying used stuff, you can easily connect with your seniors. Moreover, with every transaction you do, you get to meet new people, make new friends and expand your social network.
CE: How many peer-to-peer transactions have been done on Fratmart so far? What kind of stuff gets sold the most from this platform?
Harsh: We've done about 100 transactions in the last 4 months. We didn't really launch at the perfect time (May-June-July) is probably our lean season because of exams and summer break, but we got good traction and adoption considering that. We're now seeing 2-3 transactions on a daily basis from a few colleges in Delhi-NCR. Textbooks are the most popular items to be uploaded on our platform. We've seen 1200 ads with a net worth of more than 900,000 INR uploaded on our platform since April 2015.
CE: Where is Fratmart office located? How big is the team at the moment? What are the typical work hours like?
Harsh: Our office in located in a small room in my house in Sector 61, Noida, large enough to accommodate a team of two people! Its an early stage startup, there are no working hours. We work almost the entire day, because we are responsible for everything.
CE: Whom do you see as your biggest competitor in this area?
Harsh: We don't have any direct competitors. We're working on something that hasn't been done before. Yes, it might sound a little surprising, but even I was surprised when I realised back in college that nobody was solving this big problem.
CE: How big is Fratmart at the moment? How do you plan to scale up from here?
Harsh: We're still pretty small, in terms of our reach, the resources that we have (or don't have), but we have big ambitions. We're in the process of raising our first round of investment, post which we'll scale up substantially, in terms of expanding our team, spending on marketing (we haven't spent a penny on marketing yet), moving into a larger workspace etc.
CE: Where do you see Fratmart five years down the line?
Harsh: Five years down the line, we see Fratmart become a comprehensive one-stop marketplace for college students all across the world. Infact, we don't want to stop at solving just this problem, there are plenty of things to be done in terms of bringing college communities closer. We've only just taken our first step in that direction.
CE: What marketing strategies do you adopt to make students discover Fratmart?
Harsh: Since we're doing something very novel, our marketing models have to be refreshing too. Moreover, since we've never had the luxury of spending anything on marketing, we've tried and experimented with a lot of different marketing channels. Our personal networks and social media reach helped a lot in the beginning. We also ran a pretty successful 'Fratmart Student Partner Program' earlier, in which college students spread our word in their own college communities.
We've also visited some colleges (clandestinely) and personally talked to students. Not having any monetary resources to work with has obviously been a big stumbling block, but we've hustled our way through and seen very good organic growth and word-of-mouth publicity during our short time in operation.
CE: What is the most difficult part about running a portal targeted at students?
Harsh: I don't think there's any specific difficulty in running a platform for students. But running a C2C (consumer-to-consumer) marketplace is a big big challenge because your end-consumer are both buyers and sellers. C2C marketplaces suffer from the highest order of the 'chicken-and-egg' problem.
CE: Entrepreneurship is a life changing experience for many. How would you describe your journey as a startup owner so far? 
Harsh: Oh yes, it has changed my life. When I passed out of college, I had nothing but generic skills (analytical skills, communication skills etc). These 8-10 months of running a startup has transformed me as an individual.
The learning curve has been unbelievable. From not knowing the difference between 'server' and 'client' side, I can now comfortably code in multiple languages.
I can proudly call myself a tech product guy. I've learned the ins and outs of building a startup from scratch and running it with full ownership and complete responsibility.
I've also learned so much about the more softer aspects such as leadership, team management, self-motivation, patience, persistence etc. I don't think you can experience so many emotions and learn so much at such an early stage of your life. It's truly a life-changing experience.
CE: Do you have any message for your readers?
Harsh: Stop thinking. Start doing. Never take the plunge into a startup for fame, fortune or other materialistic pursuits. Take a problem that you face in your day-to-day like or see others facing it, and try to solve it using technology or other means. Its very important to feel deeply connected to the problem that you're trying to solve, only then will you truly care about what you're doing. Starting-up is not a job, its not work. Its a way of life.
Note: Only logged-in members of CrazyEngineers can add replies.
Recent updates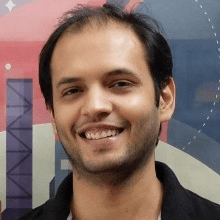 In 10 years, when I go to a hackathon and ask, "Who here has used Postman?" - I want every hand in the room to go up.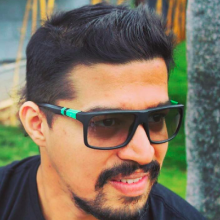 People management, analytical and not emotional driven business decisions is the key.

Abhishek Daga

Thrillophilia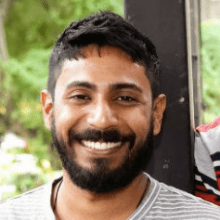 The best way to achieve long-term success is to stay anxious, be super involved in everything that the team does in the nascent stages and keep your eyes on the trophy, even on weekends.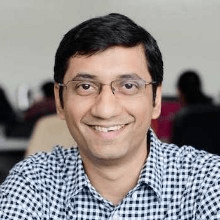 I am happy that we were able to create an online tool that helps people customise their furniture on a real-time basis.

Ajit Shegaonkar

Stitchwood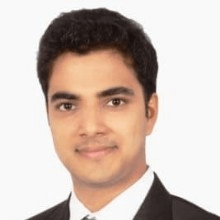 "What makes us unique is the approach and the value we bring on the table - we believe that the people who built the product, are best suited to fix it also."