"-Keep At Least Half The Startup Fund For Marketing. It Would Be Crucial."- Harscelle Goenka, Co-founder, Canword
By - CrazyEngineers • 9 years ago • 42.6k views
Canword, aka The Canvas of Words, was founded by Harscelle Goenka in June 2014. Canword is an Omni Reader that brings the latest news and best stories from around the world. The user just needs to tell their interests, and Canword would help find the best stuff related to the interests.
Harscelle also founded LyfeLog in 2012. LyfeLog is a powerful and versatile platform that can adapt the pattern of use and taste of the user - however varying or common it may be. Lyfelog helps to enhance the social networking experience of the user in a revolutionary way.
In an exclusive interview with CrazyEngineers.com, Harscelle talks about Canword, the working mechanism of Canword, various challenges the team had to face and how they handle finance. Harscelle also discusses about his team at Canword, their competitors, funding plans and a lot more. Read on!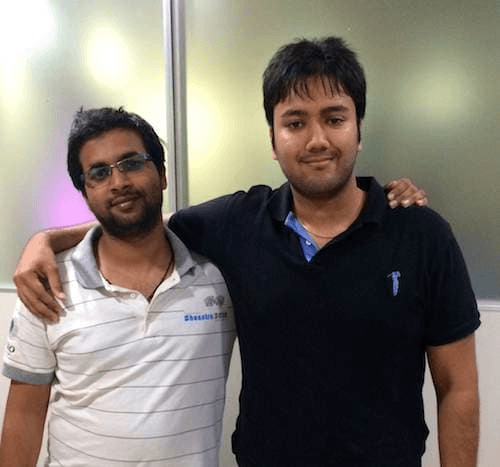 Vivek Yadav and Harscelle Goenka
CE: Could you please tell our readers more about Canword? What was the source of inspiration behind Canword? 
Harscelle: Canword is an Omni Reader. What that essentially means, is that it's a reading app where you can read about almost anything. Canword makes it extremely easy and intuitive to follow your interests, with absolutely zero initiation. No other app makes it a 1-tap process to read latest stories about the stuff you love, all in one place. It was designed to be a pick up and go app with no setting up required.
CE: How does Canword work? How have you progressed since launch in June 2014?
Harscelle: We started by outlining categories or Streams that define people's interests. Then we identified the Top publishers in the world that post regularly related to those categories. Then we made a custom algorithm to fetch those stories, clean them up, and present them in their entirety, in Canword. Also, we wanted to make the sign up process absolutely painless, so that the user can dive into our content instantly. Just select the streams that grab your fancy; like News, Bollywood, Photography, Health, Art, Design, Sports, Food etc. Canword automatically populates a list of the best and latest stories related to those streams in your home feed. These are complete articles, not just RSS excerpts. We wanted to provide an enjoyable and seamless reading experience; one that anyone could dive in to. Since launch on the 25th of June 2014, we have received more than 200 downloads and most of our users are opening the app 2-3 times a day, and 60% sessions are between 3-30 minutes in length. We also give you the convenience of browsing your Facebook, Twitter and (Instagram coming soon) feeds from right within Canword. Also any article that you really like, or couldn't complete can be save to your Journal and read later at your convenience.
CE:  What advice do you have for students who want to turn their passion into a business?
Harscelle: 
· Make sure you have at least double the cash, than what you think you would need.
· Make sure you do a THOROUGH market research and get the idea validated by at least 20 different people.
· Make sure you are passionate enough about the idea, to work on it for at least 2 years and then persevere for another 2 during growth stage.
· Keep at least HALF the startup fund for marketing. It would be crucial.
CE:  Every startup has to face various challenges. What are some of the major challenges Canword had to deal with? What did you learn in your journey? 
Harscelle: The biggest challenge was to parse and extract content from more than a 100 different blogs and website, and to present it in a clean, uncluttered and super fast way to our readers. It was a particularly difficult problem due to the different formatting and layouts of these websites. But eventually we developed the algorithm to parse everything just as it was intended to be.
CE:  How efficient is teamwork at Canword? Could you please tell us a bit more  about your team and their educational background?
Harscelle: Our team members are extremely motivated and passionate about their work. 14-16 hour workdays are a common scenario in the Canword Office. Teamwork goes with absolutely zero friction and everyone knows his or her roles distinctly. My team consists of MCA and MTech professionals. I, Harscelle Goenka, am a 3rd year IT Engg dropout from RKNEC. My Co-Founder, Vivek Yadav, is a 3rd year Aerospace ENGG dropout from IIT Madras.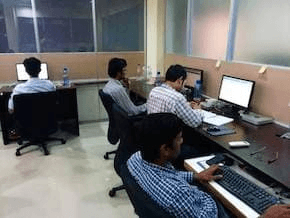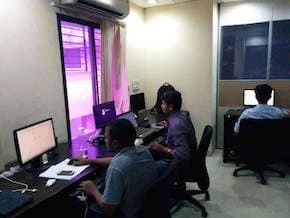 The Team at Canword
CE:  How did you manage the initial finances at Canword? What are the future funding plans? What is your short-term goal?
Harscelle: Canword has been completely self-funded till now. We have enough funds to sustain for another 3-4 months, by which time we are hoping to kick in our business model. We are also considering taking investment, once we get good initial traction.
CE: What makes Canword different from its competitors? How important is marketing for any startup?
Harscelle: The biggest differentiating feature is that No other app provides you with Geographically relevant stories. Our competitors are Flipboard, Pulse, Vu etc. Flipboard doesn't support India by default. Pulse and Vu don't show you content by category. You should have done you home work and know exactly which website you want to follow, to be able to use them. We have elevated all these unnecessary steps and simplified the process. At Sign-Up, we detect the user's location by reading the time zone. For example, if an Indian user signs up and follows the NEWS stream, we would show him articles from Indian News publications only. So it is much more interesting and relevant for the user. Also, no other reading app gives you the facility to read your social feeds from Facebook Twitter, Instagram etc., right within the app. — Marketing is extremely important for any tech startup. You may develop the best app in the world, but it would go no where unless people come to know about it.
CE: What is the biggest lesson that you have learnt from any failure? What will be your advice for budding engineers?
Harscelle: 
The biggest lesson that I learnt was, to analyze from all aspects.
Note: Only logged-in members of CrazyEngineers can add replies.
Recent updates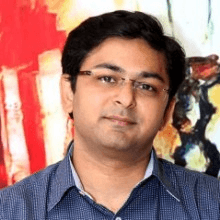 We understood the client's need of going mobile friendly and making solutions that will help save time and money. That is how our direction of being known as one of India's best enterprise mobility solution provider became an aim.

Abhijit Junagade

Winjit Technologies​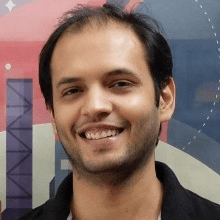 In 10 years, when I go to a hackathon and ask, "Who here has used Postman?" - I want every hand in the room to go up.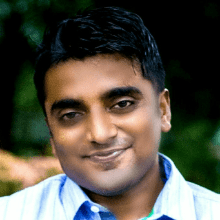 Competencies can be build and nurtured. But right ambition, right motivation and cultural fit is very imp. I will suggest all entrepreneurs in early years to codify it.

Abhishek Ballabh

ExtraaEdge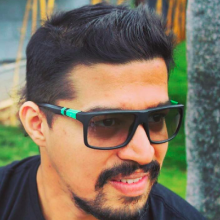 People management, analytical and not emotional driven business decisions is the key.

Abhishek Daga

Thrillophilia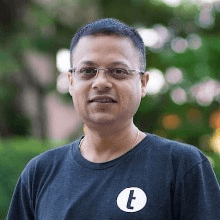 We believe great attitude and the "always be learning" mentality trumps all else and we tend to optimize our hiring for such folks.

Abinash Tripathy

Helpshift