"Didn't want to take even a rupee from parents for startup", Hari Prashath M Of Triton IT Solutions
By - CrazyEngineers • 7 years ago • 24.4k views
Entrepreneurship is all about taking control of your own destiny and becoming a problem solver. Hari Prashath M, founder of Triton IT Solutions had humble beginnings as a son of a banker. Hari began developing websites while he was in college and got placed in TCS through campus placements. The destiny, however, had its own plans for Hari. 
Hari began working on his startup while he was employed with TCS. What followed is an interesting story that Hari shared with us through this email interview. Check it out!
CE: Tell us about your growing up years, family background and academic years. Are you a first generation entrepreneur? 
Hari Prashath M: I come from a normal middle class family. My dad is a banker. I did my schooling in various places as he gets transferred every 2-3 years. I am a first generation entrepreneur. As like other guys I am average in the studies but I know that I have some talent and intelligent and had a never give up attitude and wanted to do something big in life. I am capable of doing thing if I wish to do and if my put my heart into it. If I put some effort whole heartedly, I can pull things off easily.
CE :Tell us more about your work experience at various companies you've worked at before Triton.

Hari Prashath M: My entrepreneurship journey started during my college itself. I wanted to do something in different. Tried developing websites and portals that could help people in their placements and also freelance website development through known friends. I got placed in TCS in campus interview and worked for more than 2 and half years there. But I was focussing on my start-up parallely, meeting various people, attending various events, pitching to clients.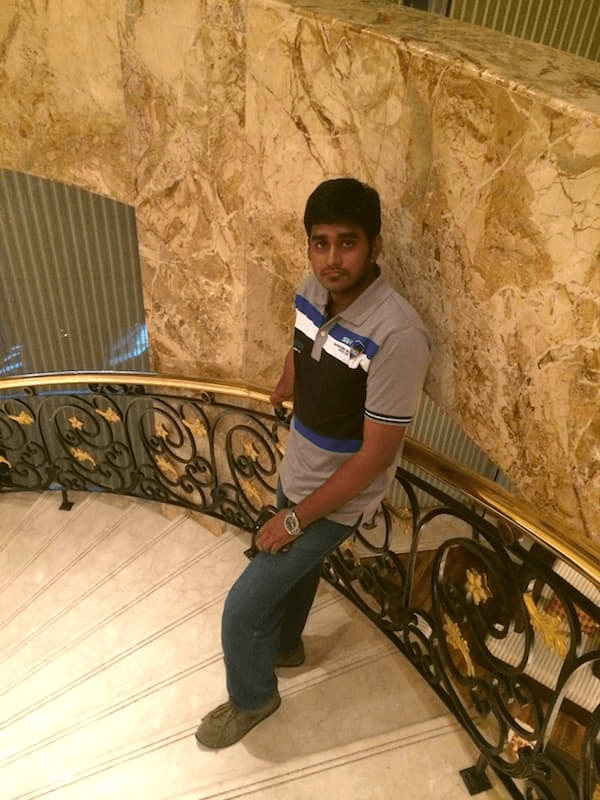 Hari Prashath M,Co-Founder & CEO, Triton IT Solutions
CE: What was the motivation behind starting a software development company?

Hari Prashath M: I know for sure that I wanted to start something but I was clueless what to start. Experimented with lot of things, but it all started when people struggled to prepare for their placements. I had few resources which was available only for limited people which helped them get placed. Sadly people were not aware of those things and the technique for preparation. I got placed in the first company TCS and started helping people in their placements.
Gradually I started helping my juniors as well. Since I was one of the core members of Entrepreneurship Cell of my college, it was easy for me to reach out to my juniors and get to know the people and their problems. Identified that there is a potential for the product which could turn really big and also in turn also help people shape their career. One of my close friend also joined along with me. We had the modules listed for the product and now it was time to find a developer who could believe in us and join us to develop. We posted in FB and we had found a person who was good in development but he had his backlogs and was looking for his job. Since I didn't have plan to hire him full time, I had work part time with him. I referred him to my friend's company and where he was offered a job with a decent salary. He slowly finished off the beta version of the product and it was time to test it in the market.
Placements was coming up for my juniors and we did test it for free for my juniors and it worked well for them. So we decided to make it as a product and we were focussing more towards that, invested time and money preparing content, the platform etc. On the course of the journey, we met lot of people to partner with but it didn't take off. I was still in my TCS job and my work was keeping me busy. Then I happened to meet a person Mr.Jerin. who was running his Media business outside and was also working in TCS and he was from the same project in which I was working in TCS. He motivated me and that's where it all started again. We decided to register a company and start building the product. That was the birth of Triton. Thats where it all started.
At one stage, I wanted to quit my TCS work and take this full time. I had my PF savings which went into the company as investments as I didn't want to take a single penny from my parents. Initially I had my TCS salary to pay salary, buy systems, chair, table for employees. But I could afford to buy only one system and was sufficient to buy some second hand chairs and tables. But slowly we had orders coming from outside for website development as I have been doing freelancing and also the from the existing clients of Mr.Jerin. We started building our portfolio.
We started saving money and was calculative in the spendings. Slowly we grew. One system became 2 and 3 and it increased in numbers. We had to move to a bigger space. We had some savings for the initial deposit and managed to rent a house and convert it into office. It was tough to invite for client visits and for interviews. But still people who believed in us, were with us. Triton grew slowly and steadily.
But our service business delayed our process of developing the product which we had planned and slowly ventured completely into IT-Services. We expanded our services to software development, Mobile application development and other services. We expanded our services as per the current market trends. But sadly still the product is in the same stage where we stopped 2 years back and haven't worked on it as our team is busy working with the other client projects.Now we are into the third year of operations and growing strong.
CE: What research and preparation went behind building Triton?

Hari Prashath M: There is no major research which went on to build Triton. It was all experiential learning for us. We tried focussing on the technology and expanded the company. We focussed on new technologies and tried to provide the best services to the customers. We learnt from each mistake and corrected it while going to the next stage. But personally I learnt about the technology which we worked on and also I spent more time in grooming my business skills. It was on the course of the journey we make mistakes and learn from our mistakes. It was the great learning for us. We just explored and experimented and learnt from our mistakes.
CE: Could you walk us through the various services Triton offers?

Hari Prashath M: Triton is into the following services:
1) Mobile App Development.
2) Software Development.
3) Application Development.
4) E-Commerce Solutions.
5) Corporate Website Development
6) UI/UX Design And Development.
7) Branding And Branding Elements.
8) Digital Marketing.
9) Contract Staffing.
10) Technology/Development Partner For SMEs.
CE: What is the revenue model for Triton?
Hari Prashath M: Triton is into service business. We get the revenue from the services we do/offer. We have 8-10 different services from which we get our revenue.
CE: What was the major turning point in the journey of Triton?

Hari Prashath M:

There are two major turning points of Triton.
1) We had a change of the Partner. Due to some issues, the partner of the company has to resign and it was tough call for us. But we had to make tough decisions to keep our journey going. That's when my friend took over his position and started working hard for the company. Ms.Nithya. We have been sharing a great rapport and she has been putting her heart and soul to company along with me to make it big. It was her who guided in many places and was a pillar of support for us in building this company. She took care of the testing part of the project delivery where she ensured the quality in the delivery.
There has been times where we never had money to pay off the salary to the employees. We had to borrow money from my neighbour as I didn't want to go back to my dad to borrow money. But we never gave up. I always believe in the famous quote - "Tough times never last but Tough people do".
2)Another major turning point of Triton was when we bagged a very big project from a German company. It was with the help of Mr.Vel who guided us and gave us the confidence and spent his whole time with us during the course of the project. The confidence he had in us and the belief he had in us, helped us in a bigger way.
Also we had a team set up in US and this helped our company scale up to the next level and opened up global opportunities for us..
CE: How difficult was it to bag your first big client? How did you go about cracking that deal?

Hari Prashath M: My first client was my neighbour. He was my mentor and guided me and helped me horne my business skills in the early stage.It was not that tough to crack the first deal but it was tough to deliver as my team was in the initial stages of setting up. I was good at talking with people.
CE: Who are your immediate competitors? How is Triton different from other similar companies? What sets it apart?

Hari Prashath M: Competition is everywhere around. There are lot of competition but quality work always speaks for yourself. Demand is always there. Till now we haven't gone out for marketing. All the client which we have worked till now is all through reference.
CE: What is the hiring process at Triton? What do you look for in a candidate applying to Triton?
Hari Prashath M: We hire from Colleges. Campus hiring.(Feel great to hire from campus as I was in the same situation 4 years back waiting to attend my first interview with TCS.)
We also hire from lot of job portals - Naukri, Monster jobs, Hirist, Careesma etc.
We don't give importance to the degree and marks. We give importance to the nature of the candidate. Knowledge , Hunger to learn new things, and commitment is what we look for.
CE: How big is Triton at the moment? How big a market is it that you are targeting and how do you plan to expand?
Hari Prashath M: Triton is a team of 15 and counting. We are currently expanding our operations to other countries. Our target would be explore ASIA at the moment as there is enormous potential in this continent.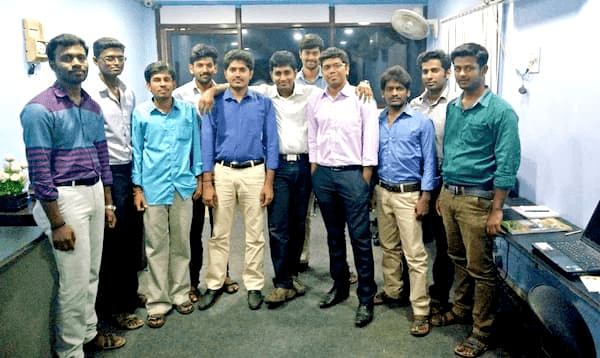 Triton IT Solutions - Team
CE: Where do you see Triton 3 years from now?
Hari Prashath M: Triton will be a global company with operations in 4-5 countries and happy clients.We also wanted to implement some process for the betterment of the company, employees and also to clients. We are aiming at growing to a team of 50-60 in the next 3 years and a global presence.By this year, soon will be launching our product and work is happening for that also.
CE: What advice would you give about leadership to entrepreneurs who are just starting out?
Hari Prashath M: There are various kinds of leadership. Leadership nature depends on which situation you are in and what you are handling with.You cannot be strict leader always and vice versa. Leadership is a special skill. There are some born leaders and there are some made leaders. But leaders have a unique quality. Identify the unique quality in you and groom yourself to become a leader. Leader is not the one who always stays on the top and commands the followers. Leader is the one who leads the entire team to victory and will be the last person to take the credit.
Some of the leaders whom I admire:
1) M.S.Dhoni. - India's most successful captain but he doesn't take any credit. Also doesn't lose his cool even in the toughest situation. Handling things with ease in tough situations.
2) Narendra Modi - Current Indian Prime minister, visionary leader, First Indian leader to enter into the Forbes top 10 powerful people in the world.
3) Barack Obama - Black American president in the country where it is dominated by whites and the most powerful person in the world.
4) Rajinikanth - Superstar of Indian cinema. Inspired many people and have guided them with good things.
5) Dhirubhai Ambani - Most successful Business leader. Rare to find a leader like him. He built a Business Empire from nothing.
6) Ratan TATA - India's most respected Business leader and visionary person.
7) JRD TATA - Humble, down to earth and loving leader whom people love to work with.
8) Warren buffet - Investor, Business Guru, World's Richest person.
9) Steve jobs - Innovator, inventor, Visionary Businessman, his products is ruling the world now.
10) Bill gates - Investor, Inventor, World's Richest person and a philanthropist who wanted to contribute to the society which helped him grow.
11) N.R.Narayana Murthy: Ex Chairman and Co-Founder, Infosys. Visionary, simple, hard-working, down to earth Businessmen who built a Business empire in the period of 30-35 years competing with TATAs
CE: Any message for young engineers?
Hari Prashath M: Follow your heart. Enjoy your game and chase your dreams. Dreams do come true. whatever you do, give your fullest. Never worry about the society.
It is only the players who struggles and fights for victory, not the audience who watches the player play. Credit goes to the player and the coach. Not to the audience. Be a player. Not an audience. Coach/mentor is very important in each stage of your journey.
Also never regret for bad moments in life. It will be a blessing in disguise. We may not know the true reason now but there will be time where we will understand the real reason for that moments.
Note: Only logged-in members of CrazyEngineers can add replies.
Recent updates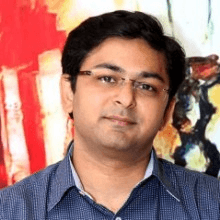 We understood the client's need of going mobile friendly and making solutions that will help save time and money. That is how our direction of being known as one of India's best enterprise mobility solution provider became an aim.

Abhijit Junagade

Winjit Technologies​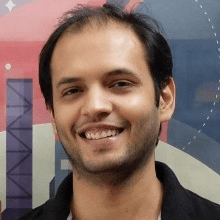 In 10 years, when I go to a hackathon and ask, "Who here has used Postman?" - I want every hand in the room to go up.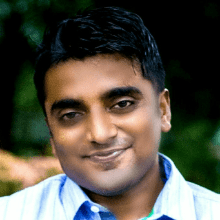 Competencies can be build and nurtured. But right ambition, right motivation and cultural fit is very imp. I will suggest all entrepreneurs in early years to codify it.

Abhishek Ballabh

ExtraaEdge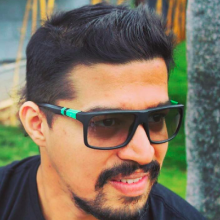 People management, analytical and not emotional driven business decisions is the key.

Abhishek Daga

Thrillophilia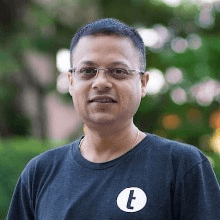 We believe great attitude and the "always be learning" mentality trumps all else and we tend to optimize our hiring for such folks.

Abinash Tripathy

Helpshift