"Be Brave and Experiment - Something that hasn't been done before doesn't mean it can't be done now!" - Hardik Chaudhary , Bonitto
By - CrazyEngineers • 8 years ago • 25.7k views
Bonitto.in is an extravagant online portal of exclusive Indian Ethnic Wears for Women. Bonitto was co-founded by Hardik Chaudhary and Ritesh Lahoti with an aim to become a one stop shop for all clothing requirements of customers.
Hardik completed Bachelor Of Engineering in Information Technology from Pune Institute Of Computer Technology in the year 2010. He then worked with Jombay for close to four years before starting up with Bonitto.
In an exclusive interview with CrazyEngineers.com, we got Hardik to talk about his experiences at Bonitto, what made him quit his job and start-up with Bonitto, the team at Bonitto and hiring plans, the current runaway, future funding plans, some ways in which aspiring entrepreneurs can raise the funds to develop their business idea, his best financial or cash-flow related tip for entrepreneurs just getting started and a lot more. Read on!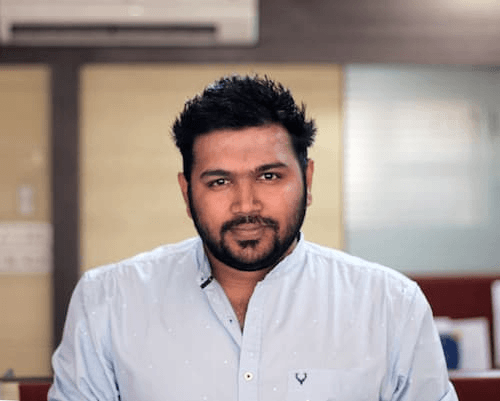 Hardik Chaudhary
CE:  Hi Hardik. Could you give our readers a brief overview of Bonitto?
Hardik:
Bonitto was born in a tiny basement in Surat, over a couple of samosas and some coffee. The brains behind Bonitto hail from families who have well established textile businesses in Surat.
Thus, having a working knowledge regarding the textile industry, Bonitto, set up in Surat - the textile hub of India, by two quick-witted entrepreneurs, trades in the finest quality products. Dealing directly with manufacturers from Surat gives us the edge, helping us bring the best quality products at the best prices.
We are a bunch of inspired young minds who share a passion about setting up a flourishing business at the crossroads of the Indian garment industry. We are all about culture. Indian culture. We are a young and dynamic company that thrives on customer satisfaction. We provide our customers with the best products from the Textile Capital of India.
CE:  You were associated with Jombay for almost 4 years. What made you quit your job and startup with Bonitto?
Hardik: I always wanted to start my own. With having worked at Jombay since its inception and being a part of a wonderful journey far enough, I decided it was time I wanted to startup with my own startup as I had gained a good experience on how a startup should function.
CE:  How big is the team right now? How does hiring look like in the near term?
Hardik: We are currently a 10 people strong team. We are hiring right now for Designers, Digital Marketing Executives various other positions.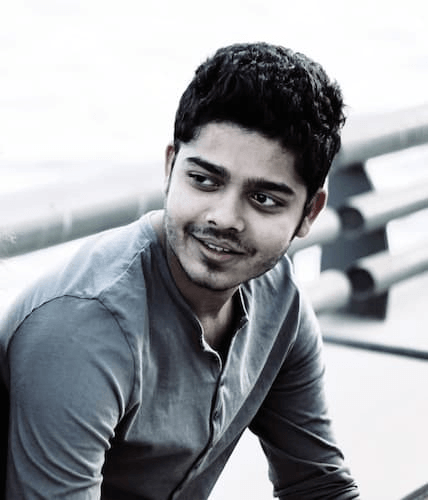 Ritesh Lahoti
CE: What is the current runway, and what are the future funding plans?
Hardik: We currently have enough money from our savings to go on for at least a couple of years. Having said that we are looking for seed funding and hope to close the first round by 2015 end.
CE: What was your first business idea and what did you do with it? What do you wish you knew before you started your first business?
Hardik: Bonitto.in is my first business idea to come to life.
CE:  What are some ways aspiring entrepreneurs can raise the funds to develop their business idea?
Hardik: Develop a prototype, find solutions to every possible scenario and show traction at the same time market the idea well enough to attract investors' attention. Potential investors should know about you before you even send across your first communication for a meeting.
The team at Bonitto
CE:  What is your best financial or cash-flow related tip for entrepreneurs just getting started?
Hardik: Try and spend only where necessary. Do not hesitate on spending where necessary. The best tip is to push yourself and your team to come up with creative solutions that save money and time comparing to the orthodox solutions.
CE:  What do you think is the key to being a successful startup?
Hardik: 
Being brave and experimenting, not being afraid to fail and realizing if something isn't working and changing it fast. Failing fast helps only if you change fast as well
CE:  Please describe a pitfall you were able to avoid because of a mentor advice.
Hardik: Email marketing. We were planning to use a ESP for helping us with our marketing emails which would make us use a huge amount from our budget. We instead developed our own Emailing System that reduced costs by 80%.
CE: Thank you for your time. Any message for our readers?
Hardik: 
Be Brave and Experiment - Something that hasn't been done before doesn't mean it can't be done now!
Note: Only logged-in members of CrazyEngineers can add replies.
Recent updates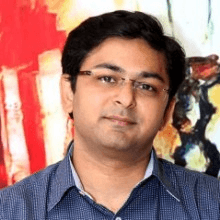 We understood the client's need of going mobile friendly and making solutions that will help save time and money. That is how our direction of being known as one of India's best enterprise mobility solution provider became an aim.

Abhijit Junagade

Winjit Technologies​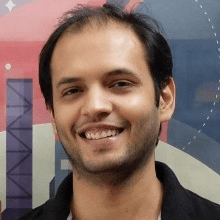 In 10 years, when I go to a hackathon and ask, "Who here has used Postman?" - I want every hand in the room to go up.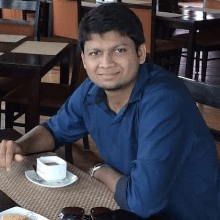 An entrepreneur's life is full of decision points. He shouldn't be afraid of taking wrong decisions.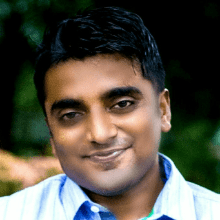 Competencies can be build and nurtured. But right ambition, right motivation and cultural fit is very imp. I will suggest all entrepreneurs in early years to codify it.

Abhishek Ballabh

ExtraaEdge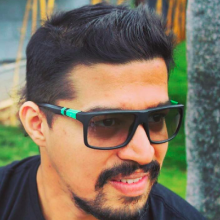 People management, analytical and not emotional driven business decisions is the key.

Abhishek Daga

Thrillophilia