GuangDa Li, Co-Founder And CTO - ViSenze On Enabling Search Without Keywords
By - CrazyEngineers • 7 years ago • 40.4k views
GuangDa Li hails from China and is a first-generation entrepreneur in his family. A PhD from National University of Singapore, GuangDa has published over 19 international publications in video and image analysis, search and browsing and has also been the finalist of TR35@Singapore 2015, the top innovators under the age of 35 from the Southeast Asia region by MIT Technology Review. With a strong background in developing large-scale visual search and recognition products, he has a penchant for creating simple-to-use web products.

In February 2013, GuangDa Li along with Oliver Tan, an industry veteran started ViSenze, a spin-off company from NExT, a research centre jointly established between National University of Singapore (NUS) and Tsinghua University of China. ViSenze has developed a technology that enables search without keywords. Users simply need to click a photo and ViSenze brings you the relevant search results based on that image.

The company closed a Series A financing round of US$3.5M in January 2014, led by Rakuten Ventures, with participation from Walden International and UOB Venture Management.

In an exclusive interview with us, GuangDa Li shares his entrepreneurial journey with us as he answers our questions about his research work, how the startup bug hit him, his motivation, the best part about his job and a lot more. Read on!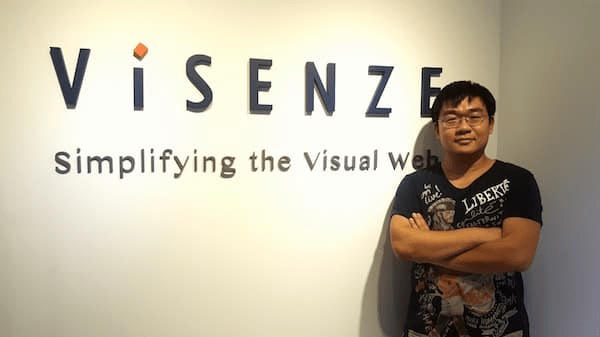 GuangDa Li 
CE: Being a graduate in Arts, what made you go for engineering in automation?
GD: My first degree is in Automation from Tianjin University, China. The subjects taught are roughly the same as Electrical Engineering, but focus more on automation theories and applications. I decided to take a minor degree in English Literature and Arts in my 2nd year of study.
The reason I took the minor degree is because as an engineering student in an engineering focused university for four years, spending some time to learn something different and know more people from different backgrounds is not a bad idea.
CE: Tell us more about your experience doing Ph.D in content-based image recognition and search?

GD: My PhD is with Prof. Chua Tat-Seng, who is the founding dean of School of Computing, National University of Singapore, and also a reputable researcher in the multimedia and information retrieval field. The lab he runs has two directions - multimedia processing and text retrieval. So consequently, I gained experience in both areas. Most of my PhD works were related to image processing as well as text processing.
So, what we do now in ViSenze - visual search - is quite related to the training I received in Prof. Chua's lab.
CE: When did the entrepreneurial bug hit you? 
GD: In my last two years of PhD study around 2010, I started to think about building something meaningful and practical out of my research. So I started to participate in some practical benchmarking to fine tune the algorithms and try to understand the limitations of algorithm in real life settings.
Later on in 2011, I developed a mobile shopping app called 'snaptrade' with a few friends. The idea is that you can post pre-owned goods by using your mobile phone to take a photo, and then our image recognition engine will tell what product it is so that you can save your time to type in the product description manually.
Obviously the first attempt didn't work out for various reasons. The idea is still valid even now but our gene may just be unsuitable for that product. It was a good chance for me to re-think about what I am good at and what is the reality and market.
Though it was challenging, it was also an exciting opportunity for me to decide to work in Prof. Chua's NeXT research centre (NUS-Tsinghua next generation search research centre), focused on bringing cutting-edge R&D into prototype and developing it as a real product.
CE: When did you first think about ViSenze? What was the motivation behind starting up in Visual Web Technology domain?
GD: Because of my background in internet media processing, I anticipated the change in the industry about 4 years ago - there was a sharp rise in the amount of multimedia content on the internet. The management, search and discovery of media content has become more and more demanding.
At ViSenze, our ultimate goal is always about simplifying the visual web. On the executional level, we are more focused on the e-commerce industry as is more straightforward.
CE: Tell us end-to-end process how ViSenze works?
GD: Our goal is simple - to bring values to our customers. Even though we are very focused on R&D, our efforts are heavily driven by customer requests. The process is flexible as long as it can bring the value for our customers. So our innovations come from a bottom-up approach.
CE: How does ViSearch, ViContent and ViMobile works? What are its advantages?
GD: ViSearch Search API is our flagship product and it also serves as the fundamentals for our other vertical applications. The key advantage of ViSearch API is that it is a perfect combination of latency, scalability and accuracy. We are good at these three things.
It is very difficult to find another player in this market who has achieved the standards we have achieved. Also, the level of customization that we provide for developers through the API is very thorough and also easy to use.
CE: How big is the ViSenze team at the moment? How do you go about hiring? 
GD: There are around 32 full time staff at the moment and most of time there are another 2-3 interns. For our current staff, most of them joined us through referrals or via previous project collaborations.
Overall speaking, building talents is a critical process and it requires continuous effort. We try to find good candidates for our team 1-2 years before they even graduate. We engage with them and try to bring them into an internship program or collaborate with them to build a prior relationship.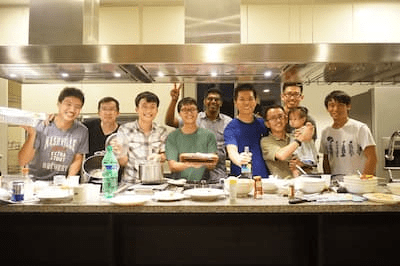 The ViSenze Team during a Christmas Cookout Party 
CE: What is the revenue model for ViSenze? What are your expansion plans?

GD: Our revenue model for our flagship Search API product is subscription-based. Our customers pay us based on the volume of images in their database and API call volumes. We plan to expand our revenue streams beyond SaaS revenue streams in the near future. In terms of market, US and China will figure significantly in our next phase of growth.

CE: What is the best part about your job? And what is the worst?

GD: The best part of my work is witnessing how our technology brings real values for our customers. It is exciting to see that the innovative technology trend is happening. There are more and more AI-enabled applications in the market and visual search and image recognition is one of them.

Another good part is working with smart people. It is fun to get things done together with them. There is NO worst part. 

CE: What are the biggest challenges you've had to face while running this company and how did you tackle them?

GD: I wouldn't call them 'challenges' while running the company. There are tons of small issues you need to solve on a daily basis and big issues you need to solve on a monthly basis. These are just problems which require solutions. It is an optimisation process, there is nothing that can not be tackled. 
Note: Only logged-in members of CrazyEngineers can add replies.
Recent updates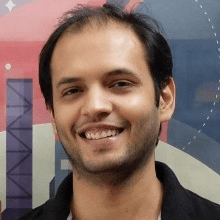 In 10 years, when I go to a hackathon and ask, "Who here has used Postman?" - I want every hand in the room to go up.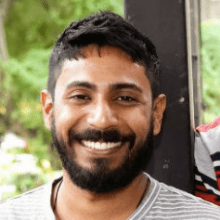 The best way to achieve long-term success is to stay anxious, be super involved in everything that the team does in the nascent stages and keep your eyes on the trophy, even on weekends.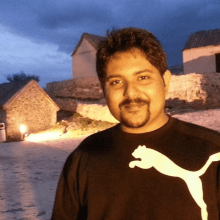 Networking with the right people at the right time is very important for a good clientele. And when you deliver decent work from your end, the goodwill leads to one client from another.

Amitava Ganguly

Couch Potato Media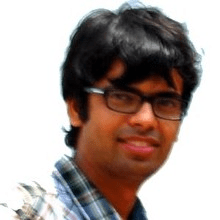 What matters in the long run is how passionate you are about your idea, how much you believe in it, and how well you execute it.

Angam Parashar

ParallelDots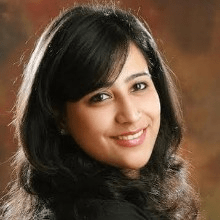 Giving up the comfort of a decent career and a stable income and going to an unknown void was the most difficult thing to do.