How Mocept's CEO Gomathi Sankar Built World's Biggest Video Dictionary & Popular Cricket Quiz App
By - CrazyEngineers • 8 years ago • 18.1k views
Gomathi Sankar comes hailed from a middle class background. An Electronics and Communication engineer by degree, Gomathi did M.Tech from IIT Kanpur about 20 years back and soon after secured a well-paying corporate job. Later he went on to work at various startups, before deciding to take the plunge into the world of entrepreneurship. He started Mocept Inc. in the year 2013 with an aim to make learning fun for students and candidates preparing for competitive exams.

Here we present to you an exclusive interview with Mr. Gomathi Sankar to take you through his journey so far and how his venture developed the world's largest video dictionary. Read on!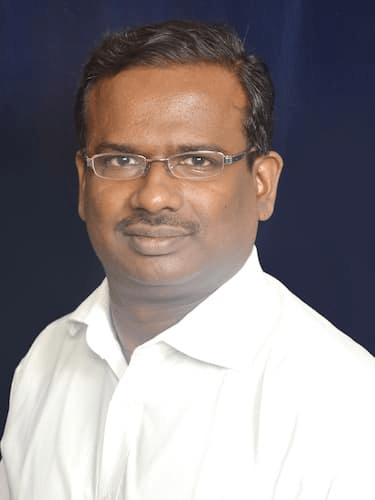 Startup founders by nature want to make the most of their skills. It is only the mix of a great idea, hard work and talent that forms the recipe for a good company.
In line with that thought, Gomathi shares, "It was during my stint at Sasken Tech, I realised that I can do much more with my talent and ideas. The inspiration was Sasken's work culture, where we were encouraged to do something new. This pushed me to start working in start ups. I spent 6 years working in various start ups. Finally in 2013, I quit my job to start Mocept."
I believe my corporate experience and learning were the biggest factor in shaping my thinking and understand how to build a business from ground up.
Gomathi adds, "I quit my last regular job in 2013 to start Mocept. For a long time, I had an idea to start a business which will make learning fun for students and candidates preparing for competitive exams. The best way to make it interactive is to audio visual medium. Thus Mocept was born.
When I left my job, it was both excitement and fear fighting for a space in my head. As I was excited to start my own venture, the other thought in my head was 'Will I make it?'"
Since, I was the sole bread winner of the family and with a home loan running, anyone in their right mind would postpone the idea of a new business.
But the sheer possibility to realise my dream gave me the strength and guts to go ahead with my business plan. Roughly, two years into the business, I feel that was one of the smartest move I ever made.
CE: What was the motivation to start Mocept?

Gomathi: While preparing for engineering entrance exams, many aspirants find cracking the English Language segment quite a challenge. So much so that they take special coaching to improve their diction, vocabulary and the language on the whole. However, not every aspirant can afford to take expensive coaching for English apart from other subjects. Thus, I wanted to start a company which will help competitive exams aspirants to improve their command over English without spending money and yet learn it in the most interactive way.
Mocept was founded with a mission to create fun learning solutions using interactive multimedia content. We built illustrate - the video dictionary that has 20,000 plus words covered. This has a Quiz section. We felt an interactive quiz is a natural extension. We also launched Word Quiz, an interactive quiz app for English learning based on the video content we had created for the video dictionary. The user response and engagement was very encouraging.
Our apps are available on all leading platforms like Android and iOS. And the no. of downloads have validated our business idea. Illustrate - the video dictionary is inching to a lakh downloads. We feel that , with respect to Learning, Quiz and Trivia, there is a huge unaddressed market in India and globally as well.
CE: What are some of the lesser known facts about Mocept?

Gomathi:
We have the world's largest Video Dictionary.
We have the highest number of cricket trivia questions in the Android Play store.
We have the widest variety of vocabulary topics in the word quiz.
CE: What has been the best and worst experience of running Mocept?

Gomathi: When one is building a business in a category which is largely unaddressed, every experience teaches something new. One shouldn't label them as best and worst. But my biggest learning so far has been that whenever we release a new product or even an updated version, a successful launch and positive reviews from our customer is the most exhilarating experience. This makes me feel good that everything I did is well worth it. But running a start up comes with its own set of challenges.
The management team has to wear multiple hats -- HR, finance, admin, system admin, vendor management, procurement and all other sundry tasks. And performing these multiple operations take a big chunk of founders' time leaving them with little time to strategise on business model and growth planning of the company.
However, I feel these experiences shouldn't let down an entrepreneur as performing these functions properly is important to make the venture successful apart from launching an excellent product.
CE: How does your start up set itself apart from the competition?

Gomathi: For a start up to run a sustainable business, uniqueness is what sets them apart. Fortunately, at Mocept, we are a unique team of professionals with expertise in core areas that make video based education possible on mobiles and tablets. We have developed Illustrate Video Platform (IVP) in house. It is an innovative and a scalable video platform that makes it possible to create HD videos that stream videos at less than 2MB per minute. This ability to stream high quality videos without consuming too much data makes our videos ideal for smart-phones and tablets.
Our team consists of Animation Video Artists, English Language Experts, Mobile Application Developers, Cloud Computing Engineers, and Social Media Marketing Experts. These energetic and driven professionals include a management team of visionaries. We believe, with a dynamic team like this we are set to transform the e-learning in Mobiles and Tablets which sets us apart from rest of our competitors.
CE: How big is the Mocept team at the moment? How do you go about hiring employees at your start up?

Gomathi: In the first year, a team of 20 highly talented professionals created more than 3,000 minutes of video content. The current team size has the capability to add more than 600 minutes video per month. This video production is scalable with team size growing as per the business requirements.
We are always on a look out for exceptional talent. Be it in our network, in a conference, in a family meet, any place we meet people, the antenna would be up to find talent and give them a challenging and fulfilling role at Mocept.
CE: What are the major projects that your company is currently working on?

Gomathi: Our first product is Illustrate - a video dictionary which uses audio visual medium to explain the meanings of English words and their usage in various contexts. In a year of its launch, the dictionary has nearly 20,000 words brought out in a contextually relevant video format using actual conversations to explain the meaning, context and usage of words. It is for anyone who wants to improve their English language or pronunciation. Illustrate has been designed keeping in mind educators and aspirants of competitive exams like SAT, GRE, CAT, GMAT, PSA, ACT, MCAT and LSAT.
Encouraged by the success of Illustrate, we launched Illustrate -- Word Quiz. All the questions featured in the quizzes in this app have illustrations or videos to give you much more to ponder about. Featuring fun and interesting topics this app keeps you wanting to play more while at the same time helping you improve your vocabulary and English skills.
This year, we added another popular topic to our collection of apps -- Freehit, a cricket trivia quiz app. This was launched before the Cricket World Cup and an IPL version was launched before the IPL 2015.
Cricket lovers have been playing Freehit on a consistent basis giving us more than 80,000 downloads so far and counting.
We have updated the app with new features like challenge your friend in real time, daily tournaments and a weekly mega tournament. Featuring over 3,000 questions, this is the largest Cricket trivia available on Android. This app pushes the boundaries of a cricket experience to its limit. The app is free to download and is also available on the iOS. Currently, we have 8 minutes average session time and 30+ screens per session.
The most interesting aspect of this app is that not only has it engaged the smart phone quiz loving users, it has attracted attention from major brands who are looking at Freehit as a medium to reach out to their relevant audience. This week, we signed up MapmyIndia as our first sponsor for Freehit. They have sponsored a weekly mega tournament where the cricket quiz was all about location as MapmyIndia is a leader in providing location based services. We are in talks with other such brands whose target audience is similar to ours -- Smart phone users.
Next month, we will be launching more quiz apps on topics like Bollywood, South Indian cinema, GK etc. To maximise our reach, our apps will be available in multiple languages.
CE: What is the revenue model for Mocept? How do you plan to scale up from here?

Gomathi: Though the apps are free to download but they have in-app purchase feature. However, our revenue also comes from the sponsor who will be signing up with us and we will create a special property to make sure they reach the right audience. Thus, we are a mix of trivia quiz and deep customer engagement platform.
CE: Which product from Mocept are you the most proud of and why?

Gomathi: I'm proud of all the products we have launched so far but more than anything else I'm proud of the team that I work with as they are the reason all the apps are successful in their respective segments.
For eg: Video dictionary is unique in the market that enables users to learn words with videos conveying the meaning in crisp 30 seconds. On the other hand, the quiz platform is fun and engaging resulting in M-o-M increase in average time spent by users on them.
CE: How do you think the picture has changed for engineering graduates over the last 10 years?

Gomathi: The entire scene has undergone a huge change. A decade ago when IT industry was booming, engineers were looking to land cushy software jobs and write codes that will solve business problem. Indian companies were playing the cost arbitrage card. We went through the curve quickly and realised that our engineers are capable of so much more. In addition to being a low cost business proposition, we were able to position ourselves as problem solvers and our ability to implement complex solutions with an ease for growth of American businesses. But over the decade, Indian start up ecosystem has emerged as a hotbed for talent and realising our aspirations.
Graduates are now increasingly giving up on million dollar offers to join smaller start ups for the love of challenge of job and work in a ad-hoc environment. It makes me feel proud to admit that Indian entrepreneurs today are breeding new entrepreneurs and contributing to the success of the start up segment in India.
CE: You have more than 18 years of experience in the industry. What are your thoughts about the statement 'You are never too young or too old to start up'?

Gomathi: "Start ups are not just for bright young people – age brings indispensable wisdom to new businesses" – rightly said by James Cann, founder and CEO of Hamilton Bradshaw, based in Mayfair, London.
JK rowling released her first famous Harry Potter novel at 32, Jan Koum founded Whatsapp at 31, Asa Calender founded Coca cola at 41, Charles Flint founded IBM at 61.
So, I guess I agree with the statement.
CE: What is your definition of success for a start up?

Gomathi: If a start up has vision, hard work and determination, speed fund raising skills, managerial skills and ability to accept change, mould and adapt with the shifting times in the digital and physical world, it will succeed.
CE: Any message for young engineers and aspiring entrepreneurs?

Gomathi: I am not the first person to say the following - "Dream Big and Work Hard". 
Note: Only logged-in members of CrazyEngineers can add replies.
Recent updates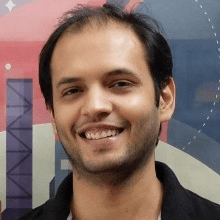 In 10 years, when I go to a hackathon and ask, "Who here has used Postman?" - I want every hand in the room to go up.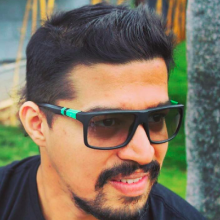 People management, analytical and not emotional driven business decisions is the key.

Abhishek Daga

Thrillophilia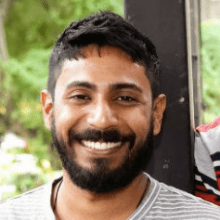 The best way to achieve long-term success is to stay anxious, be super involved in everything that the team does in the nascent stages and keep your eyes on the trophy, even on weekends.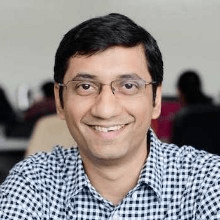 I am happy that we were able to create an online tool that helps people customise their furniture on a real-time basis.

Ajit Shegaonkar

Stitchwood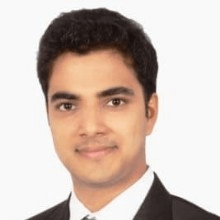 "What makes us unique is the approach and the value we bring on the table - we believe that the people who built the product, are best suited to fix it also."