"Growth is only going to happen if more people know about your product " - Gary Brewer, BuiltWith
By - CrazyEngineers • 9 years ago • 38.3k views
BuiltWith.com, is a start-up based out of Australia by the duo - Gary Brewer and Andrew Rogers. Gary lives on the Northern Beaches, near Sydney in Australia. His big startup idea occurred to him he realized that to check what sites were built with, people had to right-click view-source all the time. There was no automated friendly-to-use way to do that. And that's how he started building the website profiler tool. Six years down the line, his brainchild now lets users conduct lead generation, competitive analysis and business intelligence for providing technology adoption, ecommerce data and usage analytics for the internet.
In a candid interview, he has shared with us how the journey has been so far and what's there to look forward to. Take a peek at the BuiltWith Office and read the interview that follows -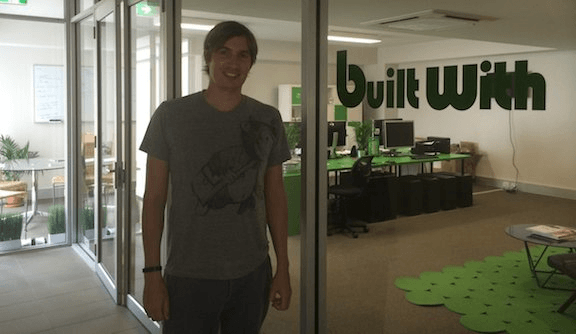 CE: Can you brief the readers about BuiltWith?
Gary: BuiltWith is a site that tells you what websites are built with. So for example, if a website is using using any particular analytics technology or an ecommerce solution, where a website is hosted, who they use for their SSL certificate and what widgets and javascript libraries the website is using. We provide trends of what technologies are being used less/more across the web as well as a tool to get the actual list of sites using particular technologies.
CE:  Your goal is to help web developers, researchers and designers find out what technologies webpages use. How did you come up with this idea?
Gary: In 2007 the whole online startup industry was in it's infancy, I went to a few of the startup meetups here in Sydney, Australia and found myself more interested in what sites were built with. I'd right-click view-source and have a look.
I realized no one was doing this in an automated friendly to use way and thought I'd create it and that day the idea was born!
Of course the BuiltWith of 2007 is different from that of today, we added Trends and the Pro system and track millions more websites than back in 2007.
CE:  In 2010, John Resig opened the JQuery 2010 Keynote with statistics provided by BuiltWith Trends. This is a big achievement. How do you feel about it?
Gary: It was great of John to do that and I'm pleased it also reinforced how much jQuery has grown over the years as well.
CE:  What according to you is the biggest factor that slows down the growth process?
Gary: That's a great question.
For most technical entrepreneurs (those who are more interested in programming) the hurdle is doing the things that aren't as much fun as the programming/engineering side of things, such as talking to customers, doing marketing and sales.
Growth is only going to happen if more people know about your product and having a great infrastructure and website alone isn't going to solve that. These boring bits always get put at the bottom of the TODO list but have the greatest effect on growth.
CE:  Founded in 2007, BuiltWith has already completed 6 successful years. What is the ten – year plan?
Gary: The main aim is to have a fully encompassing view of what the internet is built with, more technology coverage and more sites indexed. For the Pro tools the aim is to make them as useful as possible for the customers that use them.
CE:  What technical skills do you think were critical for making BuiltWith what it is today?
Gary: Sticking with what you know has been useful and not getting carried away with cutting edge tools, BuiltWith is mostly written in C# because I spent 9 years in that field before starting the business. This is a good reference - https://norvig.com/21-days.html
CE:  Getting the right team is of utmost importance when it comes to developing. How many people are involved right now? What does hiring look like in the near term?

Gary: There's very few technical people involved with BuiltWith, we outsource some of the work that we don't have experience in, for example, SalesForce integration. Most of the technical work is done by myself and things like blog posts/edm marketing are outsourced as that's not as fun to do for me personally.
CE: Do you think a startup works best when working solo and not in a team? Were there not differences in opinion between the members of the Executive team? What were the challenges BuiltWith had to face in this aspect?
Gary: Most of the early work on BuiltWith was done as a solo project.
When a project gets big enough it's good to bring on fresh minds with different ideas and experience to help advise and guide some of the processes.
CE:  Why did you name your startup BuiltWith?
Gary: That's easy, because builtwith.com was still available and it answers the question, "what is this site built with?".
CE:  Thank you for your time. Any message for CEans?
Gary:
Engineers like yourself can and have changed the world around us for the better and I wish you all the best of luck in building the future.
----------------------------------------------------------------------------------
Do a take a look at the short guide to how BuiltWith.com works -
Note: Only logged-in members of CrazyEngineers can add replies.
Recent updates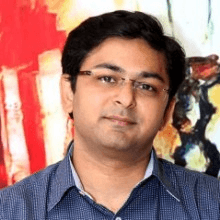 We understood the client's need of going mobile friendly and making solutions that will help save time and money. That is how our direction of being known as one of India's best enterprise mobility solution provider became an aim.

Abhijit Junagade

Winjit Technologies​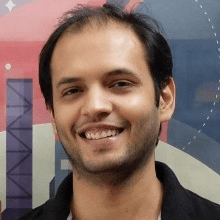 In 10 years, when I go to a hackathon and ask, "Who here has used Postman?" - I want every hand in the room to go up.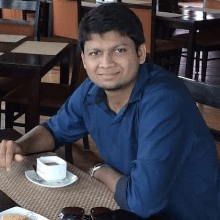 An entrepreneur's life is full of decision points. He shouldn't be afraid of taking wrong decisions.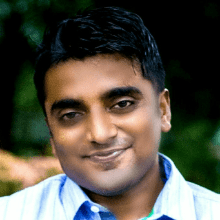 Competencies can be build and nurtured. But right ambition, right motivation and cultural fit is very imp. I will suggest all entrepreneurs in early years to codify it.

Abhishek Ballabh

ExtraaEdge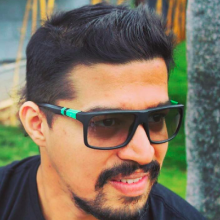 People management, analytical and not emotional driven business decisions is the key.

Abhishek Daga

Thrillophilia