Don't Memorise Founder Ganesh Pai Brings High-End Tech To Online Learning
By - CrazyEngineers • 6 years ago • 40.3k views
An Electronics and Telecommunications engineer by degree, Ganesh Pai, graduated from the University of Mumbai after which he worked at various organizations like Mastek, SP Financial Services, CRISIL, Tutor Vista before setting up 'Don't Memorise' in November 2012. Although he is a first-generation entrepreneur, his maternal grandfather and mother set up a highly successful business as financial planners. From a young age, he had seen the dedication, commitment and hard work that goes into being self-employed. His father recently retired as an AVP Marketing and Sales of a multinational company and his brother an HR consultant with another. Their experience of the corporate sector has influenced Ganesh's approaches in terms of strategy and management.
In this exclusive interview with CrazyEngineers, we got Ganesh to talk about his days as a working professional and how he went on to become an entrepreneur, how his company came to life, what are their expansion plans, the biggest challenges they faced and a lot more.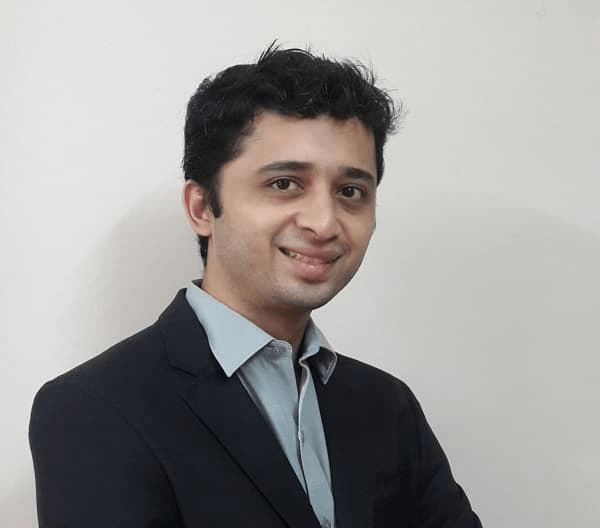 Ganesh Pai, Founder - DontMemorise.com

CE: You worked in different domains like Programming with Mastek, Financial Planning with S.P Financial Services, Research work at CRISIL Ltd before jumping into Maths teaching. Tell us more about it.
Ganesh Pai: The most natural next step having qualified as an engineer was to work in my profession. I joined Mastek as a trainee programmer where I gained a great deal of experience in java coding. However, given my family background, I was drawn to the financial world. I spent a couple of years working as an independent financial planner and then joined Crisil, a financial rating agency, as a research associate. To supplement my income I began teaching math with Tutor Vista in my spare time. It was here I discovered my true calling and passion for spreading learning through understanding and made the bold decision for starting my own venture.
My previous work experience has stood me in good stead as an entrepreneur. Having worked in finance I am able to support my employees in their financial planning, something that is vital in today's world! My knowledge of coding and research skills have also played an important role in the development of Don't Memorise online resources.
CE: We would love to hear the story of how Don't Memorise came to life.
Ganesh Pai: Through my love of math and fascination for simplifying complex problems I made my first educational video whilst tutoring online. Here, I experienced first-hand the ways in which edtech can revitalize education and the space it creates for anytime, anywhere learning. From this grew my long term vision to create free learner-centric 'lessons' through technology for students from all walks of life in India and ultimately across the globe.
In 2013 I established Don't Memorise with four core objectives:
Firstly, and most importantly all core resources remain free of cost to end users. Don't Memorise is committed to the belief high quality education is a basic right regardless of economic circumstance.
Secondly,all videos follow the 'Don't Memorise, Know More!' philosophy.
This entails videos having a strong conceptual element to bridge the gap between theory and application. In general, a simple story format is used to relate theory to real life.
Thirdly, content needs to be relevant in order to have the maximum impact. Don't Memorise resources can be used by anyone, anywhere however they are currently being developed to meet learning needs of students in India.
Finally, to have a User Interface that gives learners an effective personalised and diverse learning environment.
CE: When did you discover that you are a true Math lover and making it available through technology is your ultimate passion? Why did you establish your business in this community?
Ganesh Pai: From my school days, I have always loved math and since then my fascination for the subject has grown. In particular, the process which you go through to simplify and break down complex problems to find that defining one right answer!
Whilst working with Tutor Vista I learned a great deal about online education in terms of affordability and accessibility to different types of learners. As a math tutor, that had recently been a student too, I developed an acute awareness of the need for education that focuses on understanding as opposed to pure rote learning.
This led me to further explore the market for online education and current debates on e-learning. Although there are many companies which have ventured into the online space I found that there was a lack of relevant resources for Indian students that were affordable to all income groups. Living in a middle-class household, I also became increasingly aware of the problems faced by the children of domestic workers. Value for education is particularly high amongst this class of people. However, due to their low incomes, the support required for their children to survive and thrive is hindered. I also experienced first-hand such parents struggling to scrape together enough money, often through loans, for additional coaching for their children leading them further into poverty through debt traps. But one thing that did strike me was that the 21st century has made technology affordable to all income groups in some form.
Armed with this new found knowledge and exposure, I decided to create an e-learning platform that was leaner-centric and freely accessible to all. My strong belief that education must be delivered in the way children learn, coupled with my interest in new technologies is the driving force behind Don't Memorise.
CE: How to use Don't Memorise? Tell us more about it.
Ganesh Pai: DontMemorise.com is constantly being upgraded and enhanced to give users the best learning experience possible. Our new streamlined homepage allows users to access resources and information at a single glance. No more constantly having to click to find your 'learning', simply scroll down!
Registered users can now form their own dashboard and personalise their learning in terms of courses they are interested in and much more. This includes courses comprising of a series of bite-sized videos to give learner flexibility, playlists to keep track of learning and quizzes to test understanding. We have also recently introduced a points scheme 'Diems' to put a fun element into the process and reward learning at the same time.
CE: How do you plan to scale up from here? What are the immediate expansion plans?
Ganesh Pai: Over the next five years Don't Memorise's main priority is to further increase its community of learners and educators. In order to achieve this vision the team will focus on growing and improving the following areas of its business:
Increasing the pace at which educational content is created in order to incorporate more school subjects and resources for users pursuing higher or further education. It is anticipated that by March 2018 complete high school math and science resources will be available on DontMemorise.com. Ultimately Don't Memorise envisions it will be a one stop shop for all learning needs of students and educators alike.
The prime purpose of these resources is to support teachers move towards a more conceptual method of classroom teaching. Teachers will be able to access material for their own professional development as well as classroom resources directly from DontMemorise.com
Don't Memorise seeks to further its outreach through collaborating with other educational organisations. Several International schools, in India as well as North America, have begun integrating Don't Memorise resources into their classrooms. The team is also in the process of exploring working with various philanthropic institutions to support developing specific teaching resources. As such Don't Memorise is always on the lookout for more exciting opportunities to make a positive contribution to the educational eco-system!
Establishing a PAN India presence, that includes providing support to learners from the rural areas, is key to the team's long-term goals. In order to maximise outreach, content will be translated to at least 2 other regional languages.
In order to increase productivity Don't Memorise will hire more people to join its content and technical team. With its strong belief in giving back to the community, further employment opportunities will be given to those from socially disadvantaged backgrounds to nurture their talents.
Resources are accessible online through various means. Don't Memorise is continuously working towards developing a state of the art that User Interface, giving its users the optimal learning experience. However, it also aims to make its resources available offline to reach out to those without internet connectivity.
CE: What challenges did you face to get the idea off the ground? What were your key learnings from that experience?
Ganesh Pai: Having decided to bootstrap my idea, the hurdle was putting together a strong core team. A tight budget meant working out of my home and only able to offer fair but not highly competitive salaries. Not something that is particularly appealing to someone looking for a career or to earn a living to support a family! What I was able to offer was a good work culture where team members personal as well as professional needs were taken care of which was attractive. I also learned that a great team was not necessarily about hiring the best talent but the best attitude, and strongly believe that raw talent can be nurtured as a result. Working out of home meant also spatial constraints which limited the size of my team. This obviously impacted the pace of production. Recently we have moved to a new office space which allows for further expansion of the team.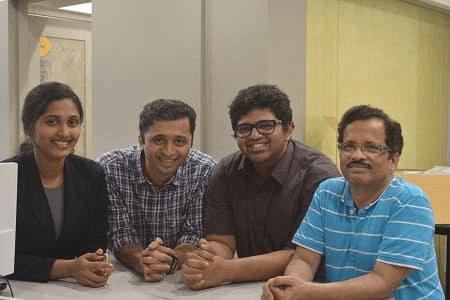 DontMemorise.com Content Team

CE: What is the revenue model for Don't Memorise?
Ganesh Pai: I have been bootstrapping Don't Memorise to allow the primary focus to be on developing a high-quality product and explore markets which have made me a more cautious and diligent entrepreneur without the pressure of outside investment. We now generate additional revenue through the following means to support the free content on DontMemorise.com:
In July 2016 Don't Memorise began rolling out edu.DontMemorise.com, its customised platform for educational institutions. Clients using this platform can now create their own tailored course content from Don't Memorise's comprehensive library of middle and high school educational videos. To complement video content and complete the learning loop online assessments for each topic selected are also available. This feature is exclusive to Edu.DontMemorise.com in order to provide key student analytics. Current clients include several Adani Foundation Schools as well as Planet Spark, a Gurgaon-based coaching company.
Don't Memorise now licences its content for use on third party platforms. Hindustan Times Learning Centres has contracted Don't Memorise to act as a multimedia partner in their upcoming E-learning venture. ConveGenius a mobile first, Product Company focused on digitizing education and making it affordable, fun and rewarding is also licensing content to integrate our resources into its CG slate eco-system. Finally, Olympiad Helper, a tech-based coaching solution for competitive exams, is licensing Don't Memorise content. Don't Memorise continues to actively seek licensing opportunities.
CE: How big is your team at moment? And from where you guys operate from?
Ganesh Pai: Right now, we are a team of 15 individuals all passionate about a common goal - sharing learning through understanding, with captivating high-quality content. There are 4 content developers who research and curate captivating learning material. Our highly talented strong product development team of 11 brings that content to life. The team works out of an office in Mumbai. We are also fortunate to have on board various business experts who support the overall development of Don't Memorise as external advisors.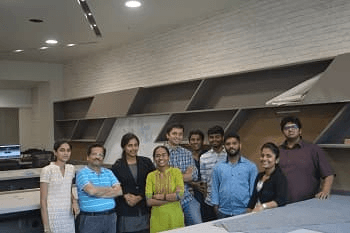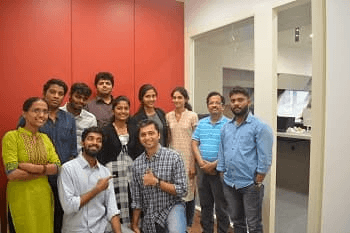 DontMemorise.com Team

CE: How do you go about reaching your audience?
Ganesh Pai: To date, we have no spend on direct marketing. With over 5 million views, our current global subscriber base of approximately 50,000 has been drawn through the use of YouTube and other social media as well as free courses on Udemy.com. Through partnerships with HTLC, Adani foundation and ConveGenius we will reach out to a further 40,000 learners with our content.
CE: What are the biggest challenges of being an entrepreneur?
Ganesh Pai: Building a strong & stable team is probably the biggest challenge I, & imagine many entrepreneurs face. How to transfer my vision to the team and keeping them motivated though they may not feel the immediate reward of their efforts is a skill I have had to develop. Also effective delegation; as an entrepreneur, it's not always easy to let go of your dream and realize you just can't do everything! Finally, working with a strapped budget has meant being cautious in terms of expenditure in spite of having a long wish list.
CE: Any message for your readers?
Ganesh Pai:

Finding your passion is one thing, following it is another. Don't be afraid to build your dreams. Always remember the one thing no one else has is you. Your voice, your mind, your story, your vision!
Don't Memorise is a social enterprise with an important philosophy! If our free online resources have made a positive impact on your learning or you believe in the value of our 'Don't Memorise, Know More' philosophy then support us. You can do this by sharing Don't Memorise resources or even making a donation via our website. 
Note: Only logged-in members of CrazyEngineers can add replies.
Recent updates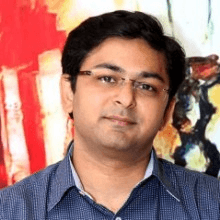 We understood the client's need of going mobile friendly and making solutions that will help save time and money. That is how our direction of being known as one of India's best enterprise mobility solution provider became an aim.

Abhijit Junagade

Winjit Technologies​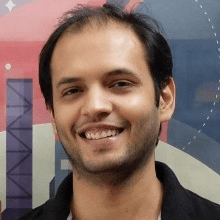 In 10 years, when I go to a hackathon and ask, "Who here has used Postman?" - I want every hand in the room to go up.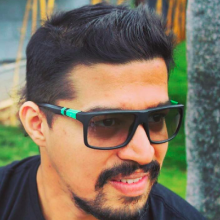 People management, analytical and not emotional driven business decisions is the key.

Abhishek Daga

Thrillophilia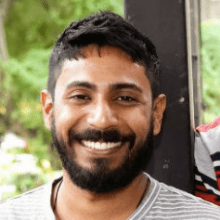 The best way to achieve long-term success is to stay anxious, be super involved in everything that the team does in the nascent stages and keep your eyes on the trophy, even on weekends.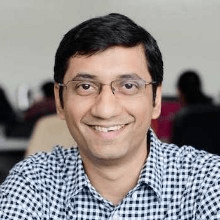 I am happy that we were able to create an online tool that helps people customise their furniture on a real-time basis.

Ajit Shegaonkar

Stitchwood