9Apps Country Manager Ebrahim Popat On Making Their Apps Marketplace Popular Across India
By - CrazyEngineers • 6 years ago • 36.6k views
Coming from a small town called 'Khopoli' in Maharashtra, Ebrahim Popat is the true owner of the tag 'master of his dreams'. After completing his Bachelors in Engineering from Singhad Institue of Technology, Pune and MBA from BITM University, he worked at several organisations like Mauj Telecom, Mobango, Vserv and LoopMe, before becoming the Country Manager for 9Apps India.
In his current role, he manages Developer Relations and Distribution for the markets as well as any kind of strategic partnerships and business development activities for India. He and his team are based out of Mumbai and it is UCWeb's second office in India after Gurgaon.
In an exclusive interview with CrazyEngineers, we got Ebrahim to talk about his experience in running 9Apps in India. Read on!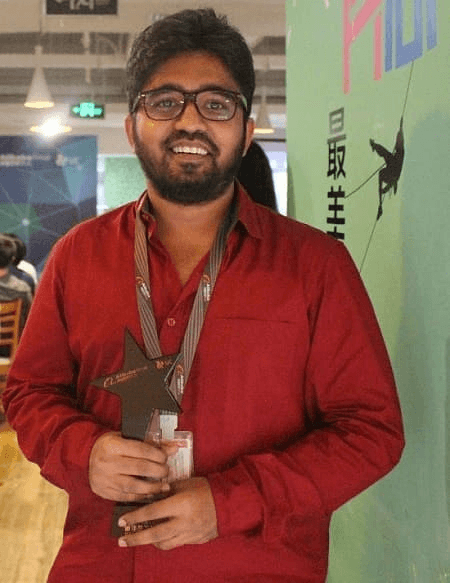 Ebrahim Popat, Country Manager - 9Apps
CE: Tell us about your experience in working with Mauj Telecom, Mobango, Vserv and LoopMe?
Ebrahim Popat: Mauj was my first job and it will always remain special because it marked my entry into the corporate world. I must say, it helped me ease into this culture quite well. Talking about Vserv, it presented me to some brilliant minds and gave tremendous exposure. I feel it is extremely important to grow as a person in any job you do. All I can say is, I am still growing with my ideas.
CE: How did 9Apps happen? What problem are you trying to solve with 9Apps? 
Ebrahim Popat: As a kid, I was into gaming. I got introduced to 9Apps at a gaming conference called NGDC aka Nasscom Game Developer Conference. And, what better than working for/with something that translates your interest. That's how 9Apps happened to me.
9Apps is a marketplace for apps both iOS and android. We are trying to enable the next generation of internet users with the right content and we also educate them about the potential of the tiny device, they refer to as a smartphone.
CE: How was the response to 9Apps in its initial days?
Ebrahim Popat:
Every product goes through a lifecycle of two types of audiences: believers and disbelievers. It is how well your persistence skills pay, and that's what matters the most.
For me, it has always paid off. We try and make sure that more and more people are aware about us and we adapt to change very QUICKLY
CE: Could you share any memorable experience of dealing with a client/customer?
Ebrahim Popat: Well, there are so many! We were looking for the right partner to launch a campaign for the festive season in India. We did our research and boldly reached out to one of the largest global companies.
There were doubts on whether they would agree to work with us on such a short notice, given the fact that we had no prior work relations with them. I was surprised (and glad) to see the enthusiasm they showed. They happily jumped onboard and that was the beginning of a long-lasting work relationship!
CE: What are the biggest challenges you've faced so far?
Ebrahim Popat: Oh, I would call them opportunities. Every day is a new opportunity. And we at 9Apps try to approach them with vigour, technique and compassion.
CE: How do you differentiate yourself from the competition?
Ebrahim Popat: Competitors just help you perform better. We just try to do our job better and give our best.
9Apps is one of the most popular Android apps store with over 250 million monthly active users worldwide. As the world's leading third-party app stores for Android apps and games, we see ourselves as a local app store in each of those countries. Apart from all the free apps available on Google Play, we provide local apps with more visibility, and offer better experience to local users with localized elements.
Recently, we entered the lucrative e-commerce space in India. 9Apps now offers multiple and exciting new features on its app for shopaholics, along with providing abundant android apps and games. We are the first app marketplace to offer these services to users. With these features, we aim to become a one-stop solution for our users and help them shop smart. 9Apps is now much more than just a tool to download apps and games.
CE: How do you go about hiring?
Ebrahim Popat: Extremely cautious. It is very important for us to find the right people to work for us. Luckily we have been getting the right people and similar minds; I hope we continue to find them.
CE: Any message to your readers - aka engineers and wannabe entrepreneurs?
Ebrahim Popat: My mentor used to say, "The dots will never connect looking forward, but always looking backward". One must learn from what has happened and implement it in the times ahead, and I can't agree more!
Note: Only logged-in members of CrazyEngineers can add replies.
Recent updates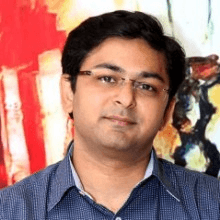 We understood the client's need of going mobile friendly and making solutions that will help save time and money. That is how our direction of being known as one of India's best enterprise mobility solution provider became an aim.

Abhijit Junagade

Winjit Technologies​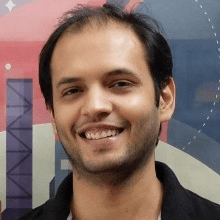 In 10 years, when I go to a hackathon and ask, "Who here has used Postman?" - I want every hand in the room to go up.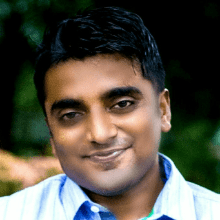 Competencies can be build and nurtured. But right ambition, right motivation and cultural fit is very imp. I will suggest all entrepreneurs in early years to codify it.

Abhishek Ballabh

ExtraaEdge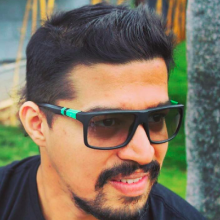 People management, analytical and not emotional driven business decisions is the key.

Abhishek Daga

Thrillophilia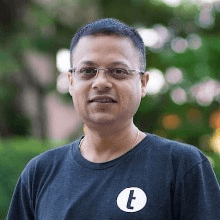 We believe great attitude and the "always be learning" mentality trumps all else and we tend to optimize our hiring for such folks.

Abinash Tripathy

Helpshift