Meet Dr. Sridhar G - The First IITian From Visakhapatnam Who Helps Thousands Crack The JEE
By - CrazyEngineers • 7 years ago • 22.7k views
The first student to become an IITian from his hometown, Dr. Sridhar G. is the engineer who went to build an educational institute that helps thousands of students in cracking the country's top entrance examinations. A mechanical engineer by degree, the IIT Kharagpur (Batch of 1989) alumni, Dr. Sridhar went abroad to get his PhD from The John Hopkins University, post which he worked close to four years as a Research Engineer with Sienna Biotech. After a 'Swades Calling' moment, Dr Sridhar decided to come back to India to start his own venture, what's today called ACE Creative learning Pvt Ltd.'s Deeksha Integrated.

Deeksha Network conducts classes in association with PU colleges where competitive exam preparation program for Commerce and Science stream are simultaneously covered with the conventional PU curriculum during the college working hours eliminating the need for students to attend tuitions after college. Ace Creative Learning is a pioneer in integrated learning systems in schools and colleges in the region, with Deeksha Network being its flagship initiative. Ace as a company was incorporated in 2008 and was in bootstrap for one year. In 2009, Seed Capital was infused and a PE Investment round happened in 2010.

Dr. Sridhar and his wife Ms. Lalit kicked off the Deeksha classes back in 1998. The first class had only 35 students and today the entire Deeksha Network operates from Bangalore and has network campuses across Karnataka and Maharashtra with over 1000+ employees and about 12,000 students undergoing education and coaching programmes for Board and Competitive exams.

In an exclusive interview wit us, Dr. Sridhar G shares his startup journey, the challenges he faced, his team, his vision and a lot more. Read on!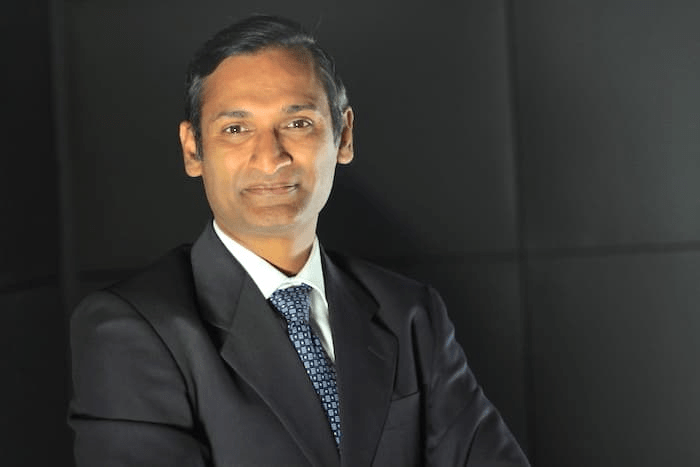 Dr. Sridhar G, Founder - Deeksha Integrated
 
CE: Tell us about your growing up years and family background. 
Dr. Sridhar G: I was born in Vishakhapatnam, the port city in the South East coast of India in Andhra Pradesh. My father was a chemical engineer and my mother, a homemaker. Our family lived in a beautiful colony attached to the Coromandel Fertilizers Ltd. It was a protected, self contained gated community with little or no interaction with the outside world.
I attended school at the St. Josephs English medium school till my 10th grade and later enrolled at the BVK Junior College and completed the pre university courses. As a boy I was shy and spent much time with books and on academics. Mathematics and Science interested me more than anything else.
Memories of the days spent in the serene place stay alive till date and my experiences there have played a crucial role in shaping my career and professional life.
CE: How did IIT Kharagpur happen?
Dr. Sridhar G: From a very young age, I have loved challenges. One of the earliest challenges that I took up was the Joint Entrance Examination (JEE), an admission test conducted by the prestigious Indian Institutes of Technology for admission to their engineering courses.
Back then, nobody from Vishakhapatnam had either cleared the JEE or made it to the IITs. This kindled a fire in me and I set myself the goal to be the first student from the city to make it to the prestigious institute.
I enrolled at Gangadhar Tutorials to prepare for the exam and gave my first attempt. In spite of hard work and toil, I failed to clear the exams. Disappointed, I then appeared for the JNTU exam and settled down at the JNTU in Kakinada as a student of Engineering. However, the fervor to crack JEE was undying and I gave my second attempt in 1985. I cleared the exam and became the first student from Vishakhapatnam to the join the IIT, at the age of 15.

CE: Share any of your experience working as Research Engineer at Sienna Biotech?
Dr. Sridhar G: The stint at Sienna Biotech came in after I received my PhD from The John Hopkins University. Back then, the company was a start up in the field of Bio Medicine. I worked with them as an Engineer in the Research & Development department and was involved in the development of an instrument to detect HIV and Hepatitis, based on a unique and novel concept called CoPaLiS. The tenure at the biomedical startup was a phenomenal and enriching one, which in due course, paved way for my entrepreneurial journey.
CE: Why do you choose to work on a startup in the Education Industry? 
Dr. Sridhar G: I had moved to the US as part of my doctoral program and continued working there for over nine years. The experience and exposure transformed perspectives and opened newer horizons of thoughts. Constant probing from friends and colleagues about India led me to probe deeply into the role of education in our country, and its contribution to the society. I was soon engulfed with a sense of guilt.
I, like other engineers from prestigious colleges, had fallen trap to the brain drain phenomenon, and had chosen a rewarding career and comfortable life outside my homeland India. I chose to return to India and contribute to the field of education, and in turn the society.
The means to this was provide high quality education to the underprivileged yet bright students, by providing them coaching to crack entrance exams such as the JEE.
CE: Who are the other people behind Ace Creative Learning and Deeksha Network?
Dr. Sridhar G: I am supported by my better half, Ms. Lalit, in all my activities at Ace & Deeksha. While I handle the academic oriented tasks and functions, Lalit oversees administrative activities. She is a Chartered Accountant and complements all the skills that I lack. Financially, Ace Creative Learning is backed by Accel Partners and Catamaran Ventures.

CE: What kind of research & planning went on behind the startup? 
Dr. Sridhar G: I had identified that my passion lay in teaching students and hence decided to set up a coaching institute. Before embarking on the journey at Ace, I began a survey of the city of Bangalore, where some of my relatives, including my brother were settled. As directed by him, I came up with a business plan in spite of having absolutely no knowledge of it at that point of time. Through the exercise, we realized that the idea was indeed viable and approached the Chairman of a leading school in Bangalore to come up with coaching classes for students after school hours. The highlight of the class was that the course would be in tandem with the school curriculum, while training students to crack exams like the IIT-JEE.
CE: What were the initial challenges that you face while starting up Ace and Deeksha? How did you tackle them?
Dr. Sridhar G: The first class at Deeksha kicked off with about 35 students, and was run as a one man show by me. Since I was the only teacher at the centre, parents raised concerns about classes should I fall sick. As a solution to this, I teamed up with two Professors who took over teaching Mathematics and Chemistry.
Also, in the beginning, managing cash flows and finances posed a big challenge. Monetary decisions often consumed a lot of time; but with better planning and manpower, we were able to overcome the issues.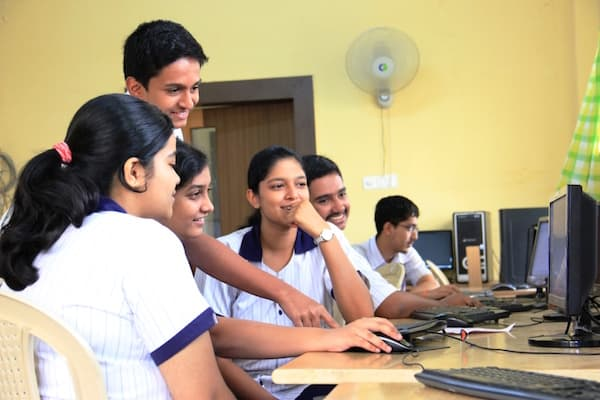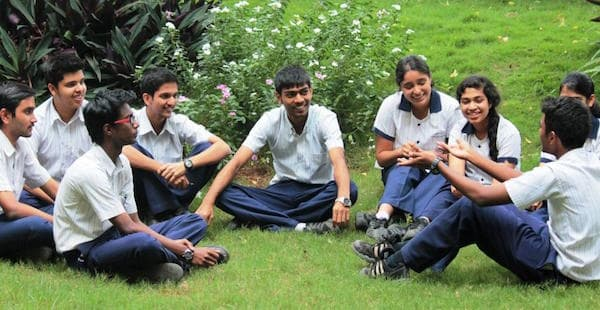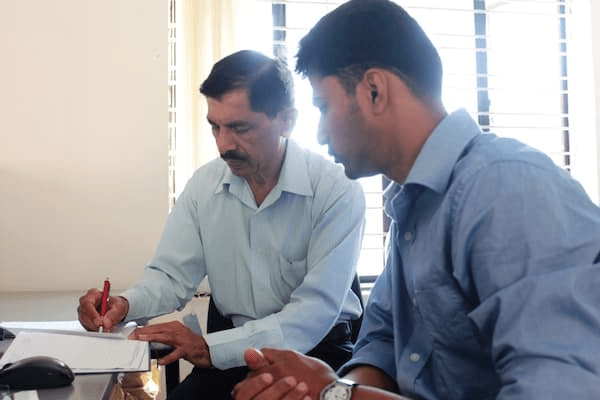 Students and Professors at Deeksha Integrated
CE: Why should someone choose Deeksha Network? Tell us about the major advantages.
Dr. Sridhar G: Deeksha Network isn't just another chain of coaching centers that train students to crack entrance exams. The Deeksha curriculum is a holistic package that addresses school-based curriculum in addition to those for competitive exams. The pedagogy focuses on marrying conventional methods of teaching with new-age, innovative technological solution, while placing an equal emphasis on the student-teacher relationship and extracurricular activities.
CE: How do you go about hiring at Deeksha Network? How big is the Deeksha team at the moment? Where do you operate from?
Dr. Sridhar G: We have a dedicated team for Talent Acquisition, operating out of our Head Office at Bangalore. This team uses different sourcing methodologies to reach out and attract talent like referencing, social media, job portals etc. However, what sets us apart is our robust selection process, which involves specially designed written tests, subject / domain expert interviews, feedback from students post a demo in front of them, and interviews with relevant people. Currently, we are 1000+ employees. Ace operates its corporate office from Bangalore and network campuses across Karnataka and Maharashtra.
CE: What are the team's efforts currently focused on? Where do you see the company two years from now?
Dr. Sridhar G: Our efforts currently are focused on expanding our network of schools. We were initially present in Karnataka and have now made a foray into Maharashtra as well. We are looking to partner with more schools in both these states.
CE: Whom do you consider your immediate competitors in an industry? How is Deeksha Network different from them?
Dr. Sridhar G: Ace Creative Learning and Deeksha Network are often drawn into the gamut of test prep institutes and coaching centers for competitive exams. However, we differ from them primarily in terms of our focus.
We believe in bringing education back to schools and hence have in place, a methodology that weaves together the syllabi prescribed by the education board as well as those laid down by the competitive exam boards. We do not treat our children like robots by placing undue stress on academics.
We provide them opportunities to excel in arenas outside the same - like sports, arts etc. This, in due course, molds them into compassionate human beings who are prepared to take on real-world challenges.
CE: What advice would you give about leadership to entrepreneurs who are just starting out?
Dr. Sridhar G: The start-up industry in India has been witnessing a boom over the past few months and the trend is to continue.
While it is easy to get carried away by the success stories highlighted every now and then, it is also important to remember that failure is inherent to this ball game.
The strength of an entrepreneur, and more importantly a true leader, lies in overcoming these obstacles; never giving up on your dream and relentlessly following your passion.
CE: What are your thoughts on Online Education in India?
Dr. Sridhar G: The education sector in India, over the last few years, has witnessed a rapid transformation thanks to the intervention of technology. From innovative, gizmo driven methods in classroom teaching, to online exam preparation portals and massive open online courses, the neo models of learning have shaken up the way we perceive and approach formal education. However, beneath this change lies an inherent gap that has formed due to the lack of content and pedagogy in edu-tech tools. There are no unicorns in the sector and there doesn't seem to be a magic formula for what is arguably one of India's most under-served segments, with a large need base. In the rush to take technology and replicate models more relevant to consumer products, online education players have failed to crack the content dimension which is at the nub of a great education product.
CE: Any message for young engineers?
Dr. Sridhar G: Engineers are uniquely positioned to not only think but also able to find pragmatic solutions to a range of problems. Problems need not be related to engineering technicalities but can be issues impacting the larger society, so engineers have to dream big make it happen and take up entrepreneurial journeys that will solve larger societal issues.
Note: Only logged-in members of CrazyEngineers can add replies.
Recent updates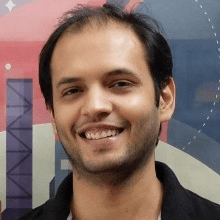 In 10 years, when I go to a hackathon and ask, "Who here has used Postman?" - I want every hand in the room to go up.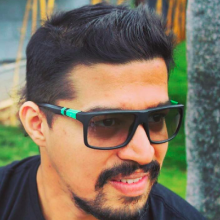 People management, analytical and not emotional driven business decisions is the key.

Abhishek Daga

Thrillophilia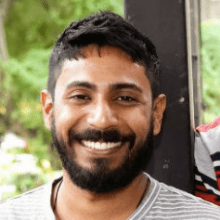 The best way to achieve long-term success is to stay anxious, be super involved in everything that the team does in the nascent stages and keep your eyes on the trophy, even on weekends.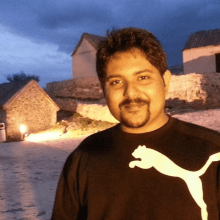 Networking with the right people at the right time is very important for a good clientele. And when you deliver decent work from your end, the goodwill leads to one client from another.

Amitava Ganguly

Couch Potato Media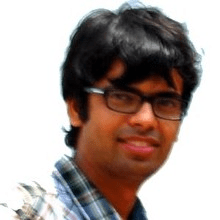 What matters in the long run is how passionate you are about your idea, how much you believe in it, and how well you execute it.

Angam Parashar

ParallelDots