Bringing business intelligence to unstructured data
By - CrazyEngineers • 9 years ago • 25k views
To find the minutest detail behind numerical data - structured and unstructured - founder Dr. Dorian Selz started Squirro along with co-founders Toni Birrer, Patrice Neff and Felix Hurlimann in early 2012 as a company for working on context intelligence technology.

Squirro has claimed to reduce the search time by 90% and offers effective decision making by solving the problems of information overload. Squirro Sales Solutions are one of the best available today.

Read the following interview to know more about Squirro!
1. Can you tell the readers about Squirro?

Dorian: Squirro is Business Intelligence for unstructured data.
Combining structured and unstructured data Squirro provides the 'Why' behind the data. It's context, which turns data points into a story. It's based on Squirro's digital fingerprint technology connecting personal interests and workflows while learning and refining as user interactions increase. Gartner, a market research firm, calls this combination of structured and unstructured data 'Context Intelligence.'
'So What?', we are sometimes asked. Our customers achieve to reduce searching time by 90%, significantly reducing their cost base and they are able to make better-informed decisions.
2. How did the team come together?

Dorian: Together co-founders we've previously founded and built local.ch, (https://local.ch), today Switzerland's largest website. It's a kind of Yelp for Switzerland.
While we were doing this we were exposed to numerous Information Retrieval challenges and decided that our next venture will focus entirely on this.
3. You were working together for 8 years at local.ch before creating Squirro. How do you find your life before Squirro and now?

Dorian: Local.ch is built in and is for Switzerland. Our audience or people in search of a restaurant in Zurich, a Hotel in Geneva, a garage in Lugano, or the cinema program for Basel. We earned money by selling ads to local businesses. All in all an exciting local challenge.
Squirro is by nature a Business-to-Business proposition. And we already have a number of international customers from the US to Europe to Asia. Some of the challenges in building Squirro are similar. But this time the playing field is global and way more competitive than what we ever had to deal with in Switzerland.
4. How did you come up with the idea to launch Squirro?

Dorian: We noticed an opening in the marketplace. Traditional Business Intelligence (BI) software addresses the 20% of structured data in an enterprise for analysis and decision making support. There are enterprise search engines that allow a keyword-based access to the other 80% of the unstructured information.
But there is no-one linking both.
We decided to give it a go. In the past two years we developed our core technology around three principal ideas:
- Deliver a product and not a framework
- Make integration in existing systems a breeze
- Allow people to search by concept rather than by keyword
While traditional enterprise search offerings are in essence frameworks, which are expensive and time consuming to deploy our solution is a cloud-offering ready in minutes. As outlined we integrate into a number of systems, we call it 'Dock-On Strategy'. We don't want to replace existing system and fight over scarce screen real estate but enable people to do more within the existing setup. And our core technology 'Concept Search' is a real game changer. Instead of search for keywords you simply can drop a document into our interface and get meaningful results.
5. By using Squirro, you claim to reduce the research time by up to 90%. Can you explain this in detail?

Dorian: While traditional Business Intelligence systems address the 20% structured data in an enterprise we allow the analysis of the 80% of unstructured data within an enterprise.
Take e.g. sales figures and match them to customer complaints, feedback and social media postings. Or take CRM entries and match them to information coming from your document management system, your helpdesk system and external industry sources to create a truly 360° context radar.
We think with our solution we open up any BI system to that other 80% of all information to get to better-informed more effective decision-making. Research we did together with customers point to a cut in research time of up to 90%.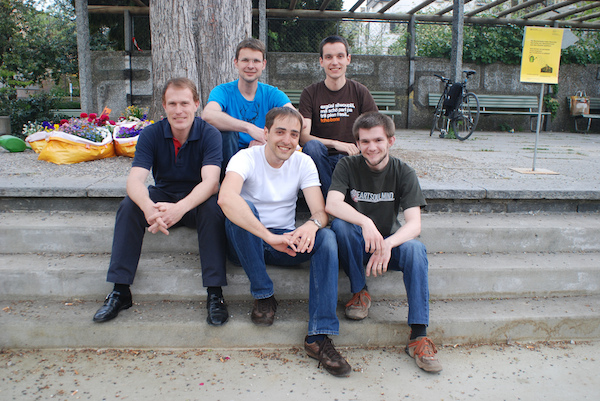 Founding Team
6. How big is the market that you are targeting? Who according to you are your biggest competitors?

Dorian: There are a number of enterprise search solutions around such as Attivio or Autonomy and also open source offerings such as ElasticSearch. All proven and respectively great solutions.
To compare: Attivio compares to a Cadillac, while Automony is probably a Bentley. All of them come with gazillon extras further driving up cost and time to your first ride. Squirro is currently positioned as Volkswagen, a great middle-class car with everything built in to get you going in the moment you sit in the car.

All three get you from A to B but I think Volkswagen offers you the best value for money proposition there is. ElasticSearch in this world compares rather to a Do-it-Yourself kit.

7. Did you receive any feedback from the market which you think has been essential for the growth of Squirro?

Dorian: We are currently here in London as part of the FinTech Innovation Lab. This program, run by 12 of the world's largest banks (Barclays, Bank of America, Deutsche Bank, Goldman Sachs, UBS, etc.) and Accenture (https://newsroom.accenture.com/news...sen-for-the-fintech-innovation-lab-london.htm), provided us with invaluable insights and allowed us to iterate very quickly.

8. Where do you see Squirro five years down the lane? What are the marketing strategies?

Dorian: It is our goal to establish Squirro as the market leader in Context Intelligence with a presence in key markets here in Europe, America and the Asia Pacific Area.

9. Any message for CrazyEngineers?

Dorian: We would be very interested to cooperate with the CrazyEngineers community on our core technology – Concept Search – and learn from your views, possible applications and how to improve. Contact us!

Do take a look at an introductory video about Squirro -  
Note: Only logged-in members of CrazyEngineers can add replies.
Recent updates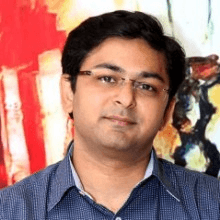 We understood the client's need of going mobile friendly and making solutions that will help save time and money. That is how our direction of being known as one of India's best enterprise mobility solution provider became an aim.

Abhijit Junagade

Winjit Technologies​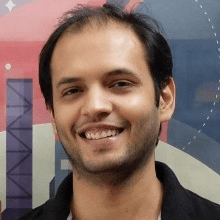 In 10 years, when I go to a hackathon and ask, "Who here has used Postman?" - I want every hand in the room to go up.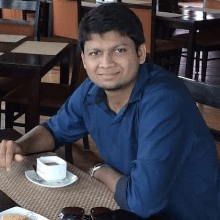 An entrepreneur's life is full of decision points. He shouldn't be afraid of taking wrong decisions.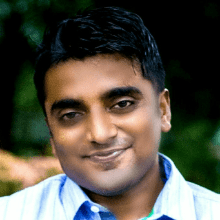 Competencies can be build and nurtured. But right ambition, right motivation and cultural fit is very imp. I will suggest all entrepreneurs in early years to codify it.

Abhishek Ballabh

ExtraaEdge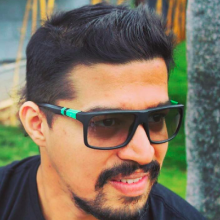 People management, analytical and not emotional driven business decisions is the key.

Abhishek Daga

Thrillophilia