Ashok Agarwal - Engineers Without Borders
By - CrazyEngineers • 12 years ago • 29k views
Dr. Ashok Agarwal graduated from BITS Pilani and later went to do Ph.D from the University of Minnesota. His experience includes working with Bell Telephone Labs and then a professor at IIM Calcutta for 18 years. He was a Ford Fellow at MIT USA and later he founded SQL Star International and was its MD till 2003. As the Chairman, he has been actively involved in the various social activities for the International Organization of Engineers Called Engineers Without Borders in India.

In our Small Talk, Mr. Agarwal tells us about this organization and it's benefit to the society. Check it out…

1) What exactly is Engineers Without Borders ?

Mr. Agarwal: EWB-India has been established as a non-profit Society, under the Society's Act, to involve engineers, and other professionals with special or general skills, in a movement of constructive change. It is inspired by an urgent concern for accelerating sustainable rural development, assisting in capacity building in backward rural and urban communities of India, protecting the country's natural resource base and working across national boundaries for social and economic justice and responsible use of technology.


Our Guiding principles are :
Food and water are nature's gifts. No one should have to go without them. Engineers must consider it an obligation to help people, especially the poor and the powerless, meet their needs of food, clean water, shelter, sanitation, education and livelihood.

Members of EWB-India must, through exemplary action and efficient organization, contribute to the creation of a Compassionate Human Society - a network of mutual help, caring and capacity building.

Members of EWB-India must pledge to uphold the highest standards of ethics, financial integrity and absolute transparency consistent with the non-profit and service oriented nature of the organization.

All projects and work of EWB-India must reflect the need and principle of protection of the planet's ecosystems, locally and globally.

We believe that just as every human being should have the means to meet their basic needs, no nation, society or group has the right to over-consume nature's resources. EWB-India members shall pledge to uphold the principles of social, economic and gender justice in their work, as and when necessary and possible.

2) How did you get associated with EWB-India?

Mr. Agarwal: The founding Chairman of Engineers Without Borders was Prof. A.Ansari from Muffakkham Jah College of Engg & Technology, who influenced me to join hands with him to set up EWB-India and get involved in its activities.

3) What are your responsibilities at EWB as the Chairman?

Mr. Agarwal: As Chairman of Engineers Without Borders-India the basic responsibility includes motivating students at Engineering colleges to join hands and get involved in social activities; Motivate Professional Engineers in Corporate Sector and NGO's for their participation in social projects. In addition involved in managing the day to day activities for the society which includes evaluating various project proposals received for implementation and coordinating the efforts for generating the Financial support for these projects. Finally maintain linkages with other EWB functioning in different countries and creating a mentor network to help our members in various projects.

4) Could you tell us in brief about the different projects undertaken by EWB?

Mr. Agarwal: Some of the projects undertaken by us are :

a. Implementation of 20 KW Solar Power plant at Krushe School near Hyderabad. This is already implemented and fully operational.

b. Implementation of Solar power plant( India electric project) at Gosanika, Orissa in collaboration with EWB- Karlsruhe and Village Reconstruction Organisation (VRO). This is expected to be completed by April, 2011.

c. Conversion of Agri and Bio waste to Fuel Briquettes. Pilot demonstration for the technology has been made at various places like Himachal Pradesh, Madhya Pradesh and plans are being drawn for implementation of this at several locations in India.

d. Providing Water and Sanitation at a District School at Ramagundam Andhra Pradesh. Project proposal for this has already been prepared by the concerned member Group and implementation is expected by April,2011.

e. Several other projects are in the pipe line by various students and professional chapters in India. Few of these are :
implementation of the Water Filter for Rural areas by BITS, Pilani students, Solar lantern by MANIT, Bhopal students.

5) EWB is taking steps that pave the way for significant development to rural India. Could you share your views on this?

Mr. Agarwal: Role of EWB-India is primarily to ignite young minds i.e. Indian Engineering students to generate innovative solutions for social problems in Rural India .The basic objective is to change the mind set of young engineering students in that direction. We believe that if large number of Engineering students get involved in defining innovative solutions for rural India, this will have a major impact on the quality of life of a common person.

6) Engineers from top-notch institutions in India move to foreign countries in search of opportunities. What is your opinion about this?

Mr. Agarwal: Significant opportunities abroad has been the way of life in the past . However, with the high growth of Indian economy, opportunities are now available within our country in virtually every area covering infrastructure Technology, Pharma and engineering. Thus with major opportunities available within our country. I believe that the trend for contributing within our country is going to be much more positive in the future and the brain drain will significantly reduce.

7) How can an engineer participate in a EWB Project ?

Mr. Agarwal: The basic process involves for an Engineer to become a Member of EWB-India in his individual capacity or a student member from an Engineering Institute or a professional member from corporate sector. ( See www.ewb-india.org ) EWB-India intends to start creating a list of active projects and put them at its web-site, so that any one interested to contribute can contact EWB-India and explore the opportunities.

Finally as a Chairman of EWB-India I believe that the concept of EWB-India is very exciting .We are creating a network of professional engineers across the world and work together to find innovative solutions to uplift quality of common persons in various countries. In this process we believe that the young engineers graduating from colleges will be more aware of the societal issues and equipped to address them more effectively. I would welcome any one interested to join us and support in this noble cause.

CrazyEngineers is thankful to Mr. Ashok Agarwal for his participation in the Small Talk.
Note: Only logged-in members of CrazyEngineers can add replies.
Recent updates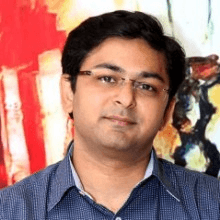 We understood the client's need of going mobile friendly and making solutions that will help save time and money. That is how our direction of being known as one of India's best enterprise mobility solution provider became an aim.

Abhijit Junagade

Winjit Technologies​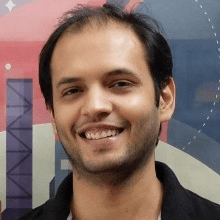 In 10 years, when I go to a hackathon and ask, "Who here has used Postman?" - I want every hand in the room to go up.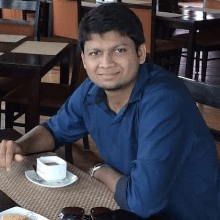 An entrepreneur's life is full of decision points. He shouldn't be afraid of taking wrong decisions.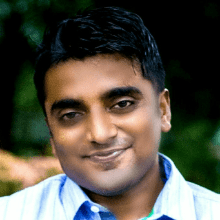 Competencies can be build and nurtured. But right ambition, right motivation and cultural fit is very imp. I will suggest all entrepreneurs in early years to codify it.

Abhishek Ballabh

ExtraaEdge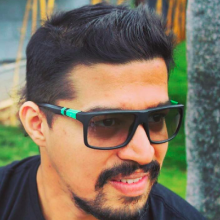 People management, analytical and not emotional driven business decisions is the key.

Abhishek Daga

Thrillophilia