DronaHQ Founders on how they grew to 100+ enterprise customers in 10 years
By - CrazyEngineers • 6 years ago • 19.5k views
Born and brought up in Mumbai, Divyesh Kharade and Jinen Dedhia became really good college friends as they graduated from Sardar Patel College of Engineering. While Divyesh, an electronics engineer by degree, had a total of 12 years of industry experience, Jinen had 10 years of experience with a computer science degree in his portfolio. They had worked together at Wipro and had started exploring startup ideas. This is when DronaHQ came to life. 
Founded in 2007, DronaHQ is an enterprise mobile platform for building, distributing & managing apps, with operations in Mumbai, Bangalore and New York. 10 years since then, DronaHQ has 100+ enterprise customers who are not only looking at building apps quickly but also looking at adoption & usage as key for its success. Their wide range of customers include - Colgate, Kotak Securities Axis MF, Pfizer, Wipro, Future Group, Essar, Tata Motors etc.
In an exclusive interview with CrazyEngineers, we got Divyesh and Jinen to talk all about their entrepreneurial journey so far. Read on!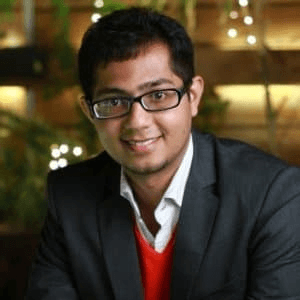 Divyesh Kharade, Co-Founder & CEO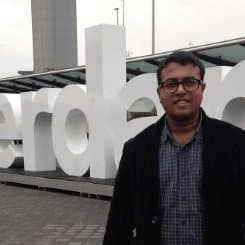 Jinen Dedhia, Co-Founder & MD  
CE: Tell us about your growing up years family and educational background? Share any of your childhood memories with us.
Divyesh and Jinen : We both have similar backgrounds being born and brought up in Mumbai. Engineering graduates from one of the premier institutes in Mumbai called SPCE (Sardar Patel College of Engineering). Some of the best memories of us in college together exploring various startup ideas!
CE : You both worked at Wipro before cofounding DronaHQ. How did you decide that this is the right time to change roles?
Divyesh : While we were at Wipro, though we had exciting work, there was always a missing element of a lack of visibility of the projects end to end that we were working on. That uneasiness grew over a period of 1.5 years before we decided to chart our own path. While a lot of our colleagues were either switching jobs, going abroad for their MS or taking up an MBA course we knew none of that was going to excite us. Instead of an MS or MBA if we decided to give ourselves a couple of years to take a shot at entrepreneurship and since then there has been no looking back.
Jinen:It was 2007 and there wasn't a ripe ecosystem for startups in India back then. It was a typical case of ignorance is bliss, if we had known the success percentage of startups or researched a lot of the market and tried to create a business plan etc, we would never have taken the jump.
We somehow thought at that time that mobility and mobile apps are going to be big and we started to think of use-cases where mobile would be a game-changer.
CE: What is DronaHQ is all about? What was the source of inspiration?
Divyesh: While consumer mobility and consumer mobile apps is mainstream, enterprise mobility is now picking up and consumerization of enterprise is kicking in. More and more systems, workflows, processes etc are getting mobilized. Enterprise systems are complicated with a mix of legacy apps, marketplace apps, new gen apps and all of them are disparate. Almost every other company is struggling with this problem and addressing this challenge has been a big inspiration and vision for DronaHQ.

CE: Could you please give us a technical overview of your product?
Divyesh : DronaHQ consists of parts for 3 major stakeholders in enterprise IT:
Users:
A secure 'Unified Container App' across all mobile, web and desktops where they can single sign on into all apps provisioned for them at one place.
CIO/IT Manager:
An 'Admin Console' for managing users, roles, apps, access, security, content and app catalogues.
A 'Secure Application Proxy' to securely access all internal facing systems without VPN.
A 'Secure API Gateway' to expose all internal facing APIs securely to the internet.
An 'IDP' to provision SSO across different applications.
'AD Connect' to synchronize users from AD to IDP.
Developers:
A 'Javascript SDK' to build rapid mobile frontends.
An 'App Studio' to drag and drop UI components.
'App Refactoring Tools' to generate mobile friendly APIs of legacy systems.
Every company and their enterprise IT systems evolve in a very unique manner and they require a 360 degree toolset to mobilize which is honestly quite a complicated task considering a BYOD policy and its security mandate. What becomes critical is how can they keep it simple for their end users without complicating the usage. After spending multiple $ if the users don't use, its a futile effort.
Thats where DronaHQ has always excelled. Keeping the reality of complications of mobilizing hidden from the eventual users and giving them a one click simplified access all under one roof. Also, for the enterprise IT, it's a unified approach without involving multiple vendors and moving parts which is a big win and they have seen huge success with such an integrated approach.
CE: Tell us the statistics about company's growth in terms of no. of clients, team members, deals done etc. since the company's inception.
Divyesh : We are roughly a 60 people team with offices in Mumbai, Bangalore, Delhi and SFO, Mumbai being our headquarters. We have around 40 odd marquee enterprise customers and growing day by day. We also partner with multiple System Integrators to service our customers.
CE: How is the hiring process at DronaHQ? Where is the best source of good people for you? What characteristics are important for them to possess?
Divyesh : We are always on the lookout for passionate doers who bring in a fresh perspective and energy. Some of the things we really look for while judging a culture fit are great work ethic, never say die attitude and humility which we never compromise on. We have a touch selection process, for the tech roles, we generally have a coding round followed by an architecture round and then a conversation with one of the leaders to judge a culture fit. For non tech roles, we still have a technical aptitude round. One thing common among all of us is the determination to make a difference in whatever work we do.
CE: What are the key company milestones for the next 6-12 months that need to be achieved?
Divyesh: We are on a growth spree and doubling our numbers YOY but we want to crush the milestone and double every 6 months. We are in process of adding some key certifications like ISO 27001, SOC Type II and HIPPA to make our customers feel even more secure with us. We track some key internal metrics on the product like the usage of the apps and speed of mobilizing apps etc which we definitely want to push our limits at.
CE: How do you generate new ideas? What will be your advice to budding entrepreneur?
Divyesh : We keep our ears to the ground and listen to our customers and prospects almost daily and we internally have a great feedback mechanism from the field to our product team. What is critical is while listening to customers, you need to cut out the noise and clearly identify their real pain points and then think of adding features in your next release cycle that solve them.
Startups targeting enterprises generally look at SMB as a market as its relatively easy to relate to their problems, since they would be at a similar scale etc. However, large enterprises are a huge green field and they also have the budgets for right solutions. What is a deterrent is that startups rarely are able to relate to their problems as there is a huge difference between the enterprise systems and softwares and the ones used by startups which makes it difficult to relate to the problems and even difficult to design solutions for them.
Building a single product that solves unique problems of large enterprises is tough and what's tougher is selling it to large enterprises. It's difficult for them to believe and rely on 20 year olds with their critical enterprise software. Moreover, large enterprise sales cycles are difficult and take very long - it can take upto 2 years for your first customer to buy your product and another 2 years to truly start using it. But if you have the tenacity to stick it out and keep doing the same thing better and better and continuously learn and deliver, we think there is no better market than large enterprises. Customers and revenues flow without a dependency on continuous external capital infusion and to top it off you have a far better control of the ship.
CE: To what do you attribute your success?
Divyesh : Building a great enterprise company takes many years.
The fact that we have been able to stick around and keep at it without giving up for 10 years is something we feel has been a game changer and we have seen that work beautifully for us.
Also, the investors we have on board have taken a very different route of deploying patient capital with us and we are grateful to have such amazing investors back us up since years.
Maybe that's why most of the newer crop want to try their hands at consumer/enterprise (SMB) startups and which is very unfortunate.
CE: If you were to do (some venture) again, what would you do differently?
Divyesh :
All our learning in life has happened as entrepreneurs at DronaHQ. If there was a 'Dos and Dont's' guide today, we must have made every 'Dont's' mistake in the guide and learnt from it.
We have learnt lessons on every aspect from product technology architecture, customer service, product-market fit, team management and more. Very clearly if we were to do a venture again, those mistakes are what we will avoid.
CE: Thank you for your time. Any message for our readers?
Divyesh : DronaHQ is on a growth path and we are serving and supporting more than 400,000 users via large MNCs on our platform. If you think building that kind of an infrastructure or working on a feature that makes a difference to users is exciting to you and solving real challenges and problems gives you a real kick, be a part of DronaHQ and join us on our exciting journey!
Note: Only logged-in members of CrazyEngineers can add replies.
Recent updates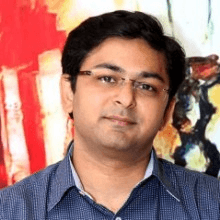 We understood the client's need of going mobile friendly and making solutions that will help save time and money. That is how our direction of being known as one of India's best enterprise mobility solution provider became an aim.

Abhijit Junagade

Winjit Technologies​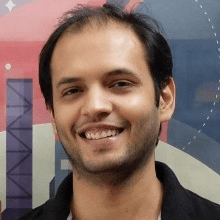 In 10 years, when I go to a hackathon and ask, "Who here has used Postman?" - I want every hand in the room to go up.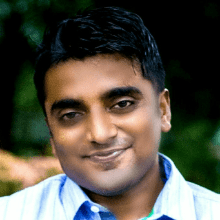 Competencies can be build and nurtured. But right ambition, right motivation and cultural fit is very imp. I will suggest all entrepreneurs in early years to codify it.

Abhishek Ballabh

ExtraaEdge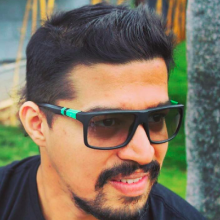 People management, analytical and not emotional driven business decisions is the key.

Abhishek Daga

Thrillophilia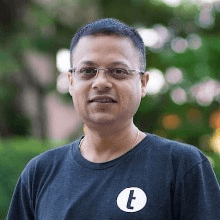 We believe great attitude and the "always be learning" mentality trumps all else and we tend to optimize our hiring for such folks.

Abinash Tripathy

Helpshift