"Good team members are the backbone of any organization." - Dinesh Goel ,Aasaanjobs
By - CrazyEngineers • 7 years ago • 28.6k views
Aasaanjobs is a company providing recruitment facilities for entry level and mid-level jobs in the country. Founded in 2013, Aasaanjobs aims to create a platform where hiring should be as convenient as ordering products online.
Dinesh Goel completed B.Tech. in Chemical Engineering from Indian Institute of Technology - Bombay in the year 2012. Dinesh then worked as an Analyst with Deutsche Bank for close to 1.5 years before starting up with Aasaanjobs.
In an exclusive interview with CrazyEngineers, Dinesh talks about Aasaanjobs, what ignited the spark in him to start a new business venture, where does he see himself and Aasaanjobs in five years, his most satisfying moment at Aasaanjobs and a lot more. Read on!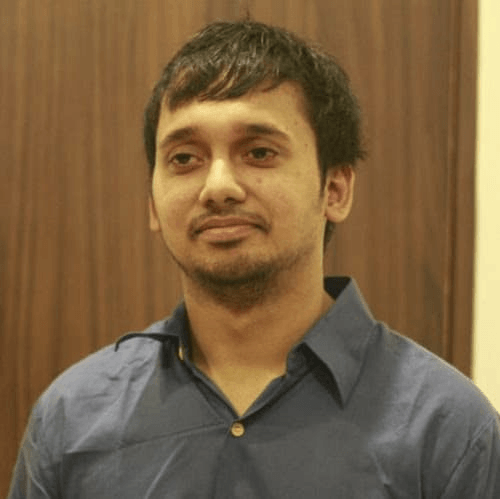 Dinesh Goel

CE: Hi Dinesh! Could you tell our readers more about Aasaanjobs? 
Dinesh: Aasaanjobs is essentially a marketplace to ease the hiring process for entry level and blue collar jobs. We aim to provide a digital identity for the millions of workers entering our workforce, who play such a crucial role in India's burgeoning economy.
CE: What ignited the spark in you to start a new business venture? How did the idea for your business come about? 
Dinesh: We realized that there was an absence of verified data on job seekers for entry level white collared as well as blue collar jobs. Moreover, there is a persistent complaint about candidates not being able to match the industry standards required for a particular job.
Aasaanjobs was born out of this need to bridge the gap between an employer's expectations and a candidate's skill sets. On one hand we find job seekers and benchmark their skill sets. Prospective employers can then post a job requirement and use filters to narrow down their search. Candidates are then shortlisted, interviewed and hired according to the work profile. The Aasaanjobs UI and team make this entire process quick and convenient.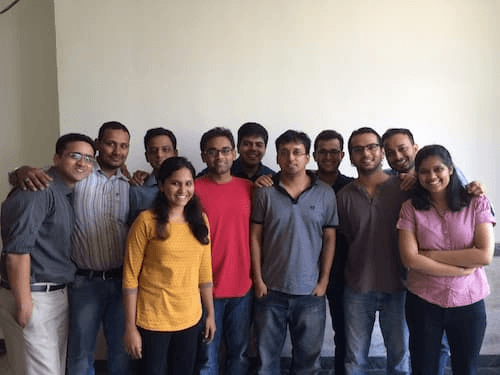 The team at Aasaanjobs
CE:  Where do you see yourself and Aasaanjobs in five years? 
Dinesh: We hope to leverage India's rich human resource and contribute in our own way to India's growth story. We have already initiated a massive outreach programme where we aggregate candidates from colleges, agencies and training institutes. They then undergo a rigorous verification process before they can apply for an interview.
We therefore intend to create a single-point marketplace for blue collared and entry level white collar workers - a place where people and companies belonging to manufacturing as well as the service sector can come and connect for their requirements.
CE:  What kind of culture exists in your organization? How did you establish this tone and why did you institute this particular type of work culture? 
Dinesh: The atmosphere in general is quite genial, fun and healthy. I include healthy because our team thrives on a healthy diet of fruits, all kept on a desk labeled 'Sabra ka fal' (particularly soothing when you have partied the night before). Our team consists mostly of young and dynamic people from various backgrounds passionate about their work. We believe that a lively work culture brings out the best in people, making them more productive in the long run.
CE:  What has been your most satisfying moment at Aasaanjobs? 
Dinesh: Recently, two slum boys, who having received no formal skill training or education, were facing a lot of difficulty in securing a job. They were, however, skilled bikers, something which came in handy when GetMyPeon.com, an errand-running service provider, came through the Aasaanjobs portal to hire delivery boys.
After they were hired, these two young men, who had no personal phones of their own, called our office from their community pay phone at around 10 in the night to express their gratitude.
That episode still makes us smile and inspires us to continue on our journey with renewed vigor.
CE:  How do you generate new ideas? 
Dinesh: We hold frequent meetings with different departments throughout the day and take regular updates on how the work is progressing. We also collect a lot of data on hiring and salary patterns as well as information on the preferences of the candidates and the employers. We then try to merge them in our brainstorming sessions to create a coherent idea that can be implemented. Moreover all our team members are welcome to pitch in their ideas and contribute in their own way.
CE:  How important have good employees been to your success? 
Dinesh: 
Good team members are the backbone of any organization.
Here in Aasaanjobs, we follow an open door approach where each and every team member can be approached irrespective of hierarchy. Our team has some of the most diligent and hard working individuals that we have seen, displaying remarkable flexibility to remain beyond working hours to finish the day's task. 
Note: Only logged-in members of CrazyEngineers can add replies.
Recent updates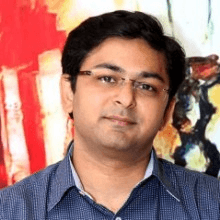 We understood the client's need of going mobile friendly and making solutions that will help save time and money. That is how our direction of being known as one of India's best enterprise mobility solution provider became an aim.

Abhijit Junagade

Winjit Technologies​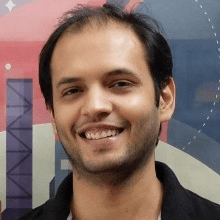 In 10 years, when I go to a hackathon and ask, "Who here has used Postman?" - I want every hand in the room to go up.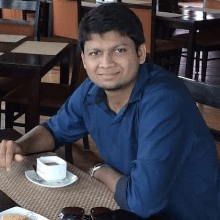 An entrepreneur's life is full of decision points. He shouldn't be afraid of taking wrong decisions.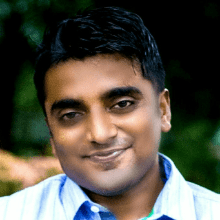 Competencies can be build and nurtured. But right ambition, right motivation and cultural fit is very imp. I will suggest all entrepreneurs in early years to codify it.

Abhishek Ballabh

ExtraaEdge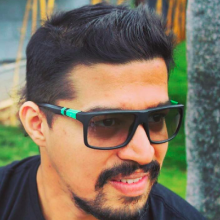 People management, analytical and not emotional driven business decisions is the key.

Abhishek Daga

Thrillophilia