"Talk to your customers before building the product." - Devashish Sharma, TripMD
By - CrazyEngineers • 9 years ago • 21.2k views
Devashish Sharma grew up in Delhi, India. He has a degree in Computer Engineering from University of Waterloo and can speak 5 different languages. Along with Matthew Beck, a graduate from Queen's University, whom he met at work, Devashish co-founded TripMD, a privately held startup in Hospital & Health Care industry. TripMD today helps patient receive high quality medical treatment overseas in a transparent manner. This unique startup helps expats connect with quality doctors while they are overseas.
In an exclusive interview with CrazyEngineers.com, we got Devashish to share his experiences about TripMD, the team's goals and values, the GSF Accelerator batch and a lot more. Check out the following interview to find out what Devashish has to say about fund raising and startups in Healthcare domain.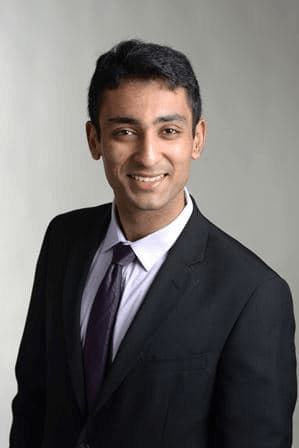 Devashish Sharma

CE: Hi Devashish. Could you tell our readers something about TripMD that is still unknown to the world?
Devashish: Something that very few people know is that serendipity played a big role in the formation of the TripMD founding team. My co-founder (Matthew Beck) and I did not intend to be in India at all. I was sent to Delhi to work on a project by my previous employer and Matthew was doing his fellowship at the Aspen Institute of India in Delhi and had plans on returning to the US for work. By chance, both of us got involved with GSF independently and started working on a lot of GSF projects together. We brainstormed TripMD while waiting for someone at a coffee shop - when we found that we both had problems finding trusted healthcare services while living in different countries around the world.
CE:  How did you get in touch with Matt Beck, your co-founder at TripMD?
Devashish: As mentioned above, we met while working for GSF in Delhi. We had a lot of mutual friends back in Canada and hit it off really well from the beginning.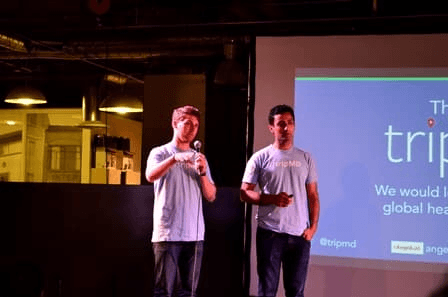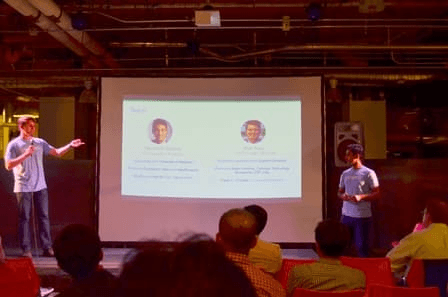 The Founders
CE: You are a Computer Engineering graduate from the University of Waterloo. How did engineering help you startup with TripMD?
Devashish: In my opinion, I believe an engineering education isn't about learning a specific skill (software programming in my case), it is more about being relentlessly resourceful and constructively solving new problems. Personally, it helped me approach challenges in an analytical and logical way, which comes handy when making any entrepreneurial decision, whether be on the product or business development side.
At Waterloo, I was lucky to go through the co-op experience where I got an opportunity to do multiple internships in different locations around the world before my graduation. Through this practical experience, I was introduced to tech startups early on in University, and a strong mentorship pool.
CE: What are your values and goals at TripMD?
Devashish: At TripMD, our core values are -
Trust: Becoming a trusted platform for receiving quality healthcare abroad
Transparency: Providing transparent information around every aspect of healthcare
Simplicity: Making all our services accessible through a simple user interface
Customer focus : Go out of the way to delight our customers and provide an amazing customer experience
Our mission is to make high quality healthcare accessible worldwide.
CE: Could you tell our readers about the GSF Accelerator batch?
Devashish: We were a part of the GSF Global program - a program targeted mainly at Indian startups that have the potential to be global companies from their inception. It was a first-of-its-kind program that ran 3 weeks in Delhi/Bangalore, 4 weeks in SF, 1 week in Toronto, 2 weeks in New York/Boston and 1 week in Singapore, hence exposing the startups to mentors, investors and customers in the most exciting startup ecosystems around the world.
TripMD is very global in nature and we benefitted heavily from the quality of mentorship that we received during the program.
CE:  How difficult was it to gather the initial funds to setup TripMD?
Devashish: Initial funding is highly dependent on the team and early momentum of the company. We were only a month old when we applied for GSF, however we had validated our concept very early and had an MVP in place. After assessing our previous backgrounds and our achievements in the first month (along with a few other factors), GSF decided to accept us in to the Global batch and write us our first cheque.
CE:  Why should customers choose you over your competitors?
Devashish: There are no direct competitors in the space we operate in (expat healthcare), however big hospital chains do compete indirectly. These hospitals mainly bank upon their facility and doctors, whereas we are facility agnostic and support expat friendly doctors on our platform.
We are also much more patient focussed in a way as we solve many more pain points associated with expat healthcare through our tech product.
CE: What advice would you give to someone thinking about starting a business in your domain?
Devashish: Healthcare has infinite opportunities, however our major learnings that I can share are -
a) Study about what existing healthcare businesses are not doing well and why.
b) Talk to your customers before building the product.

CE: Thank you for the time you have spent with us. Any message for our readers?
Devashish: Being an engineer, I have followed CrazyEngineers for a while and absolutely love the community.
We are looking for kickass tech talent to join us on our journey to build a truly global company. If anyone is interested, please feel free to reach out to me at devashish@tripmd.com
Note: Only logged-in members of CrazyEngineers can add replies.
Recent updates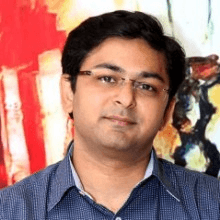 We understood the client's need of going mobile friendly and making solutions that will help save time and money. That is how our direction of being known as one of India's best enterprise mobility solution provider became an aim.

Abhijit Junagade

Winjit Technologies​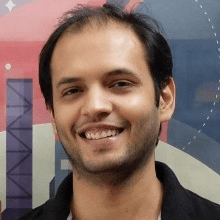 In 10 years, when I go to a hackathon and ask, "Who here has used Postman?" - I want every hand in the room to go up.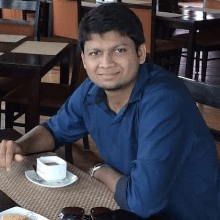 An entrepreneur's life is full of decision points. He shouldn't be afraid of taking wrong decisions.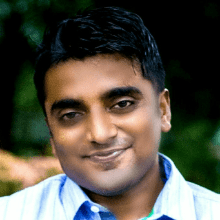 Competencies can be build and nurtured. But right ambition, right motivation and cultural fit is very imp. I will suggest all entrepreneurs in early years to codify it.

Abhishek Ballabh

ExtraaEdge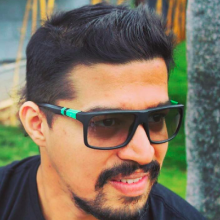 People management, analytical and not emotional driven business decisions is the key.

Abhishek Daga

Thrillophilia