Light Founders On Creating Smartphone Cameras That Will Put DSLRs To Shame
By - CrazyEngineers • 8 years ago • 53.2k views
Ex-Vlingo CEO Dave Grannan has extensive industry experience. He has worked with U.S. Marine Corps, Accenture and Sprint in the 90s. In 1998, he became the President & CEO at Geoworks, a company pioneering in the field of mobile OS, middleware and applications. Later he worked as the Vice President at Openwave and in 2004 went on to become the General Manager of Mobile Email at Nokia. In 2007, Dave donned the hat of the CEO at Vlingo, the company that created the industry's first Virtual Assistant for mobile that turned speech into action. In 2012, Vlingo was acquired by Nuance Communications and Dave became the Vice President there.

Rajiv Laroia who holds a degree in electrical engineering from IIT-Delhi (batch of 1985), joined Siemens' R&D department and then went on to do his PhD in the same field from University of Maryland in the year 1987. He has worked as the Director of Bell Labs from 1997 to 2000. At the outbreak of the new century, Rajiv founded Flarion Technologies, a company that developed OFDMA mobile broadband wireless technology (now called LTE). After having a successful stint there, in January 2006, Flarion was acquired by Qualcomm. For the next 5 years, Rajiv worked as the Senior VP at Qualcomm.

In September 2013, the Silicon Valley veterans Dave and Rajiv came up with a new startup called 'Light' that claims to reimagine the art and science of photography. The duo set out to create powerful high-quality cameras that can fit inside a smartphone. They have recently partnered with Foxconn to build the first prototype. The company hopes to introduce its first 52-megapixel resolution Light Cameras in smartphones by 2016.

We feel proud to present an exclusive interview with the Light.co Founders where they talk about photography, their research work, limitations and future plans. Read on!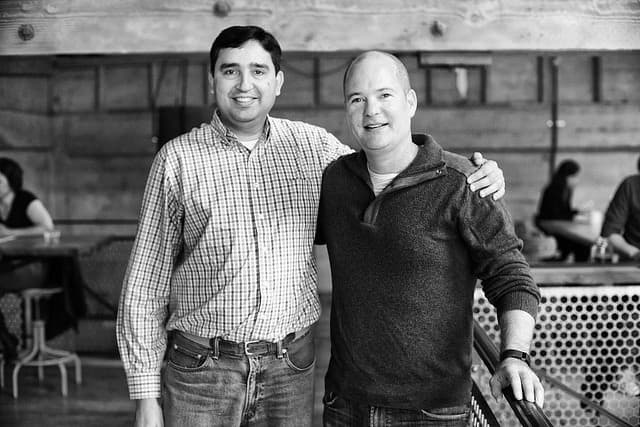 Rajiv Laroia and Dave Grannan, Founders - Light.co 
CE: What are your thoughts on photography and its future?
Dave Grannan: This is an incredibly exciting time to be a photographer - we took 1 trillion photos last year. Mobile imaging has created new ways to share and enjoy photography like never before. There are great new opportunities not only for photographers but for companies like us.
CE: 'Light' has the potential to replace the bulky, expensive DSLR camera into much smaller, cheaper packages - even a smartphone. Tell us about the technology behind it.
Rajiv Laroia: Through a combination of optics, imaging science and software we've been able to use multiple camera modules and sensors to capture images in all new ways. This also allows us to reduce the size, weight and bulk while increasing image quality.
CE: What kind of research went on behind the scenes before designing the prototype?
Dave Grannan: We spoke to so many different photographers and filmmakers at every level to gain input in how not only do they use their camera but what decisions they make before during and after they make a picture. We ran many one-on-one user studies as well as anonymous user surveys with many photographers. From there our engineering teams joined up with industrial design and user experience engineers to design a prototype.
CE: With 'Light' we may already be looking at the ideal cameras of near future. What are the limitations of this technology?
Rajiv Laroia: Certainly we've worked hard to minimize the limitations while giving everyone the chance to make the best possible pictures.
"The great thing about our technology is we will be able to update our software and firmware to help minimize any limitations discovered in regular use."
CE: What could be the effects on the battery life of a smartphone featuring such a powerful camera?
Rajiv Laroia: Battery life is always a challenge with any mobile device. We have worked extremely hard to minimize amperage draw and to turn the camera on and off only as needed.
CE: Light has entered into a strategic relationship with Foxconn's FIH Mobile Ltd. What's happening right now on that front?
Dave Grannan: We are working closely on product development with them.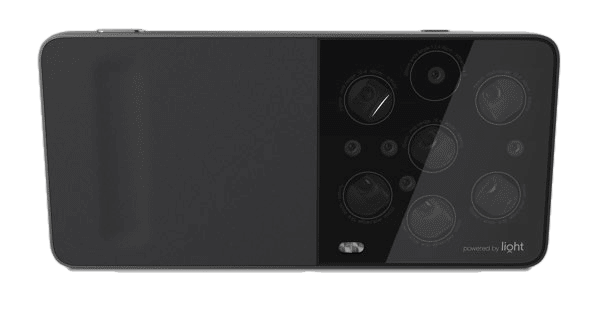 First look at Light's camera technology 
Light uses multiple small camera modules to achieve image quality found in cameras with much larger sensors. In the concept picture above, we see the smartphone using 11 camera modules.
CE: How big is the team working on 'Light'. What is the team currently focusing its efforts on?
Dave Grannan: We currently have around 50 team members at Light and we are growing every week. We are focused on getting our technology into the hands of photographers as quickly as we can.
CE: What can we expect from Light in next two years?
Dave Grannan: Total world domination. Actually we are working on a number of different applications for our technology, nothing to announce yet, but stay tuned.
CE: Your industry experience is remarkable. If you had to sum up your key learnings from your time at running Flarion/Vlingo to 'Light', how would you describe it?
Dave Grannan:
"You can have the best idea in the world but if you don't have the best people, working with a shared vision and goal, you'll never be successful."
CE: If there is one question you wish we'd have asked what would it be? And what would be the answer to it? Why haven't Nikon, Canon or Sony done what you're doing?
Rajiv Laroia: Light's system-level technology combines innovations in optics and computational imaging to solve the size and weight problem with high quality cameras. Since optics and digital processing are largely separate communities with little overlap, this problem had not been effectively addressed until now. It takes a system-level innovator with a background in optics as well as digital image processing to develop this concept. As to why other big companies haven't done this, well you'd have to ask them.
CE: What would be your advice to engineers who are aspiring entrepreneurs?
Dave Grannan: Make sure you understand that you will have to learn to do many things that are outside your comfort zone and which you won't have any experience doing. You will have to be as creative in business as you are in engineering.
Note: Only logged-in members of CrazyEngineers can add replies.
Recent updates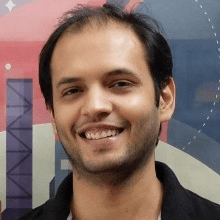 In 10 years, when I go to a hackathon and ask, "Who here has used Postman?" - I want every hand in the room to go up.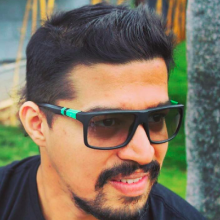 People management, analytical and not emotional driven business decisions is the key.

Abhishek Daga

Thrillophilia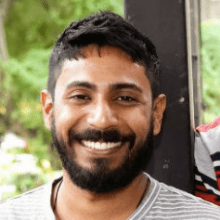 The best way to achieve long-term success is to stay anxious, be super involved in everything that the team does in the nascent stages and keep your eyes on the trophy, even on weekends.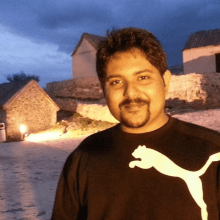 Networking with the right people at the right time is very important for a good clientele. And when you deliver decent work from your end, the goodwill leads to one client from another.

Amitava Ganguly

Couch Potato Media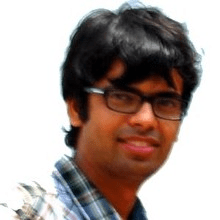 What matters in the long run is how passionate you are about your idea, how much you believe in it, and how well you execute it.

Angam Parashar

ParallelDots