"Customer satisfaction is our success. "- Danish Arif , Co-founder, Zepper
By - CrazyEngineers • 8 years ago • 31.6k views
Zepper is a customer service company founded by Danish Arif, Akash Goel and Zia Arif in the year 2014. Zepper is the easiest way to get stuff done around the house. Within 60 seconds, the customers can book a pre-approved cleaner or handyman for any household service. All they have to do is to tell Zepper what is needed to get done, where they live, and what time works for them, and then Zepper will do the rest for them. Zepper specializes in Plumbing, Home Cleaning, Electricians, Pest Control, Painting, Gardening, Car Wash, Appliances, Carpentry, etc.
Danish Arif completed Bachelors of Technology in Computer Science in the year 2010 from Uttar Pradesh Technical University. Danish then worked with Goldman Sachs for a couple of years before starting up with Zepper.
In an exclusive interview with CrazyEngineers.com, we got Danish to talk about his experiences at Zepper, what made him quit his high paying job at Goldman Sachs and start-up with Zepper, his co-founders - Akash Goel and Zia Arif, importance of customer feedback, the toughest thing he did at Zepper and a lot more. Read on!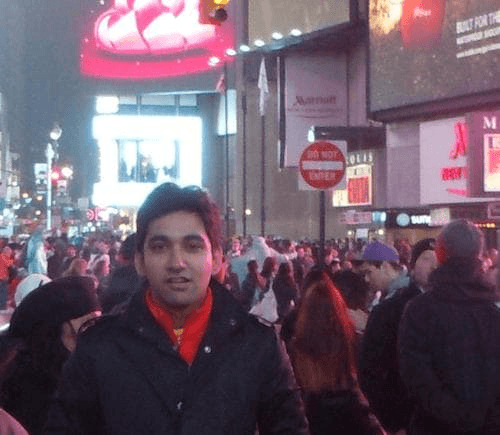 Danish Arif
CE: Hi Danish. Could you give our readers a brief overview of Zepper?

Danish: At Zepper, we make booking household services faster and simpler!
Zepper is quite simply the easiest way to get stuff done around the house. Within 60 seconds, anyone can book a pre-approved repairman (Electrician, Plumber, Pest Control, among others) or cleaner for any household service.
We want to be the 'Ola for household services'- a single web and mobile platform where consumers can find and book all services at standardized prices from a thoroughly curated and verified set of service providers. We make sure that all their technicians go through thorough police verifications.
CE: What made you quit your high paying job at Goldman Sachs and start-up with Zepper?
Danish: The desire was always there to have something we can call our own. To implement a concept which makes us use our capabilities to the maximum and which really challenges us. That was the whole reason we took the plunge.
After quitting my job last year, I went to Brazil for the FIFA World Cup and that is where the idea for Zepper was conceptualized. There were many localized intranet booking services that were offer cleaning services as there were many house parties at the time. I also found that the rates were standardised and there was no need to bargain or haggle over prices. I was immediately fascinated with the idea for such a service in India, where the market was still heavily fragmented.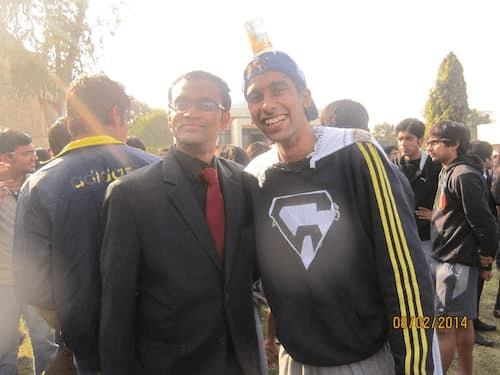 Akash Goel (right) and Zia Arif (left)
CE:  How did you meet your co-founders - Akash Goel and Zia Arif?
Danish: I know Zia since childhood. Akash and Zia are friends cum batchmates from BITS Pilani. That's how we three got in touch and started building Zepper together.
CE: Please describe the first customer you lost and why?
Danish: I take pride in the fact that we haven't as yet had a dissatisfied customer. This is primarily due to the fact that we make the entire process so easy for the end user. With a 20 second booking process and messages regarding every detail from booking to after service evaluation, we are trying our best to serve our customers better. That is what sets us apart from our competitors. Serving every customer with a smile has helped us so much that we have 100% 'happiness rate' as we call it.
CE:  How do you take customer feedback into loop? How important is customer feedback?
Danish: We value our customers and their feedback more than anything else. After each service completion, the customer receives a customary feedback call wherein we ask about their service experience and how we can work so as to improve the overall experience. We never forget as to why we exist - to improve the customer experience and to deliver a better service both in terms of quality and reliability, and feedback forms an important part of that mission. Customers can also rate the professional and the service using our website or mobile app. We also provide 100% money back guarantee and service insurance cover to our customers.
CE:  What is your definition of success? How far are you willing to go to see your idea become a success?
Danish: Ah, Success! Success is simply making a lot of money - Haha, not really, if you believe this you are really setting yourself up for a big failure. For us Success is Happiness, both are synonymous. Being successful is having the ability to positively influence someone's life may that be the society as a whole or even one person in need of our help. Being successful is being able to do the things we love and how we wish to do them. At Zepper, Success for us is delivering a better quality service to the customer. Customer satisfaction is our success. We want to bring convenience at the doorstep of Indians. We have some very awesome services planned up and will be rolling them out in phases.
We have some of the smartest people I know on our team, and that enables us to come up with novel ways to resolve roadblocks, so although we haven't had to break any rules per se to achieve our goals, we are confident in our ability to be able to amicably resolve issues if they were to surface.
CE:  If you were forced to live in a country which forbade entrepreneurship, what trade would you take up? Why?
Danish: I am a foodie by heart and wherever I go, I always carry that side of me. So if I was forced to do something else, I would definitely like to open a restaurant.
CE:  What did you feel was toughest phase or toughest thing you did at Zepper? 
Danish: We have been working on Zepper for many months now and have received a wonderful response from all sides. Withing 3 weeks, we have revenues exceeding 70k and have completed 60+ services. We recently launced our android app and have got 50+ downloads there too in a week. The IOS app is in the pipeline and we hope to roll it out in a few weeks. Like any startup, we faced quite a few challenges:
-Organizing the market. The local services market has been mostly disorganized and there have been security issues among people wanting such services. Ensuring that our technicians, which are more than 150 in number, are readily available to cater to the tasks at the time required by our customers is a massive win for us.
– Credibility of handymen: The major issue in this industry is credibility of technicians. We ensure that only trustworthy handymen become part of our Zepper family. We make it a point to check the background of everyone employed by Zepper. All our Zepper professionals are police verified. So ensuring the trustworthiness of our people is a significant part of our existence here at Zepper.
– Unreliability: The late arrival of handymen has been a constant thing in this industry. As most people have jobs or other chores to look after this unreliability can cause a lot of inconvenience. With our strong network of handymen in Bangalore, we ensure that our proprietary algorithm matches the customer's need to the best suited technician in their vicinity and we also have two backup technicians available at a moment's notice.
CE:  How do you hire people and build teams?
Danish: 
Being a nice guy helps. When we were forming the team we wanted to ensure that we were all from the same school of thought. It helps in bonding and coordinating with the technicians as well.
That is our whole mantra over here at Zepper, hire extremely driven and motivated nice guys - That's it. We follow this mantra thoroughly to ensure that this gets embodied in the culture at Zepper. 
Note: Only logged-in members of CrazyEngineers can add replies.
Recent updates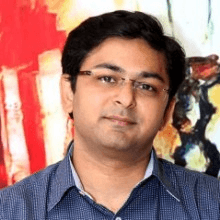 We understood the client's need of going mobile friendly and making solutions that will help save time and money. That is how our direction of being known as one of India's best enterprise mobility solution provider became an aim.

Abhijit Junagade

Winjit Technologies​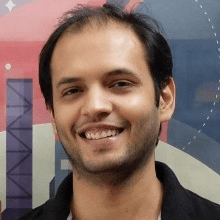 In 10 years, when I go to a hackathon and ask, "Who here has used Postman?" - I want every hand in the room to go up.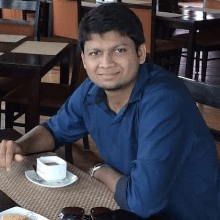 An entrepreneur's life is full of decision points. He shouldn't be afraid of taking wrong decisions.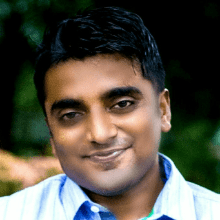 Competencies can be build and nurtured. But right ambition, right motivation and cultural fit is very imp. I will suggest all entrepreneurs in early years to codify it.

Abhishek Ballabh

ExtraaEdge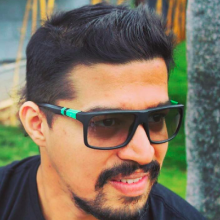 People management, analytical and not emotional driven business decisions is the key.

Abhishek Daga

Thrillophilia