QualityKiosk COO Chitra Ramaswamy on building a team of 1500 quality assurance experts over 17 years
By - CrazyEngineers • 6 years ago • 41.8k views
Born in a middle class, conservative, South Indian family in Ahmedabad, Gujarat, Chitra Ramaswamy always found her education and academics at the center-stage throughout her growing up years. Her father's passion and talent in mathematics rubbed off on her and her aptitude for mathematics led her to pursue B.Sc in Mathematics. Later she got a degree in M.Sc. in Computer Science from IIT Bombay in the year 1987. 
After her post graduation, she worked at several firms such as A.F. Ferguson and Company, PRT System, Iflex Technologies and Silverline Technologies for over 20 years, before joining QualityKiosk (company founded by Maneesh Jhawar) in 2003.
After more than 17 years today, QualityKiosk has worked with 200 odd clients, which includes IDFC Bank, South Indian Bank, Tata AIG, Tata Motors. With a 1500 member strong team, QualityKiosk now serves clients across India, Asia-Pacific-Japan (APJ) and Middle-East region.
Read Chitra's exclusive interview with us, to know more about her journey.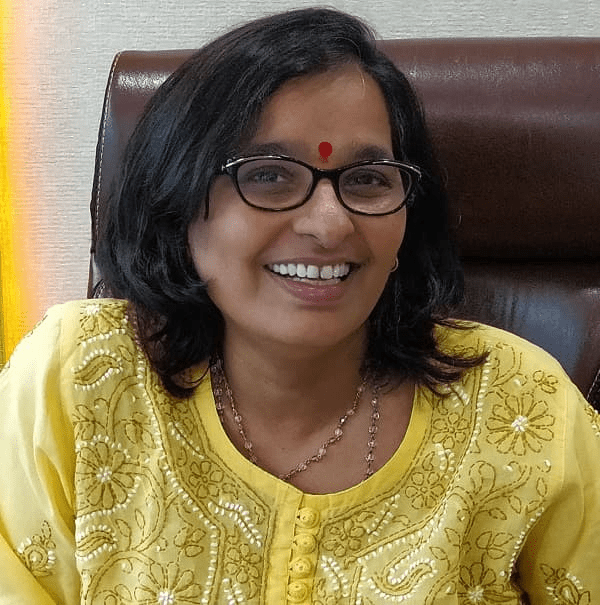 Chitra Ramaswamy, COO, QualityKiosk 
CE: Kindly elaborate on your professional journey from A.F. Ferguson to QualityKiosk?
Chitra Ramaswamy: Traditional IT did not hold my interest. I was looking at a multi-faceted opportunity which presented itself in the form of Management Consulting.
Quite early in my career, I got an opportunity to look at IT in a different way. Consulting gives you an opportunity to try new things, with different clients, using different techniques and tools.
A. F. Ferguson gave me the freedom to think creative ideas to solve business problems. Seeing those ideas implemented gave me immense confidence. Nine years in management consulting helped me evolve into the professional I am today. I learned to always be ahead of the curve, think differently and constantly add value to customers.
On the personal front, I changed from an introverted IIT-B student into a confident person. Pitching ideas, pre-sales, HR, audits are the many hats that I have worn in my career. It is the initial years of my career that have prepared me for it.
After nine years in management consulting, I started freelancing. I wanted to spend time with my family and this was the perfect way to balance home and work. In 2003, I started working with Maneesh Jhawar, CEO of QualityKiosk. Back in the day, it was an organization that was learning to walk, and I decided to walk with it.

CE: How did QualityKiosk come into existence? Tell us the story of its inception.
Chitra Ramaswamy: Maneesh started QualityKiosk in 2000 as his experience in the manufacturing industry made him realize that there was a huge gap in quality assurance when it came to software testing.
QualityKiosk pioneered third-party software quality assurance in India. Earlier the developer would test and that was it! We changed that.

CE: What are the different products or services that QualityKiosk provides to its customers?
Chitra Ramaswamy: We are not just a testing company, we are Digital Experience Assurance experts.
When it comes to experience assurance, we are able to marry best-in-class tools, technology, and business domain knowledge and test from an end-customer point of view. In terms of quality assurance of software applications and systems, we work right from their concept to launch, until the application retires. While the application is being built in pre-production we test it in terms of its functionality and performance. We have platforms for test automation, API testing, and service virtualization.
After the application is launched we monitor it using Customer Experience Guardian (CXGuardian), our synthetic monitoring platform. APM, unified monitoring, customer experience testing of digital applications are a few other unique solutions in post-production offered by QualityKiosk.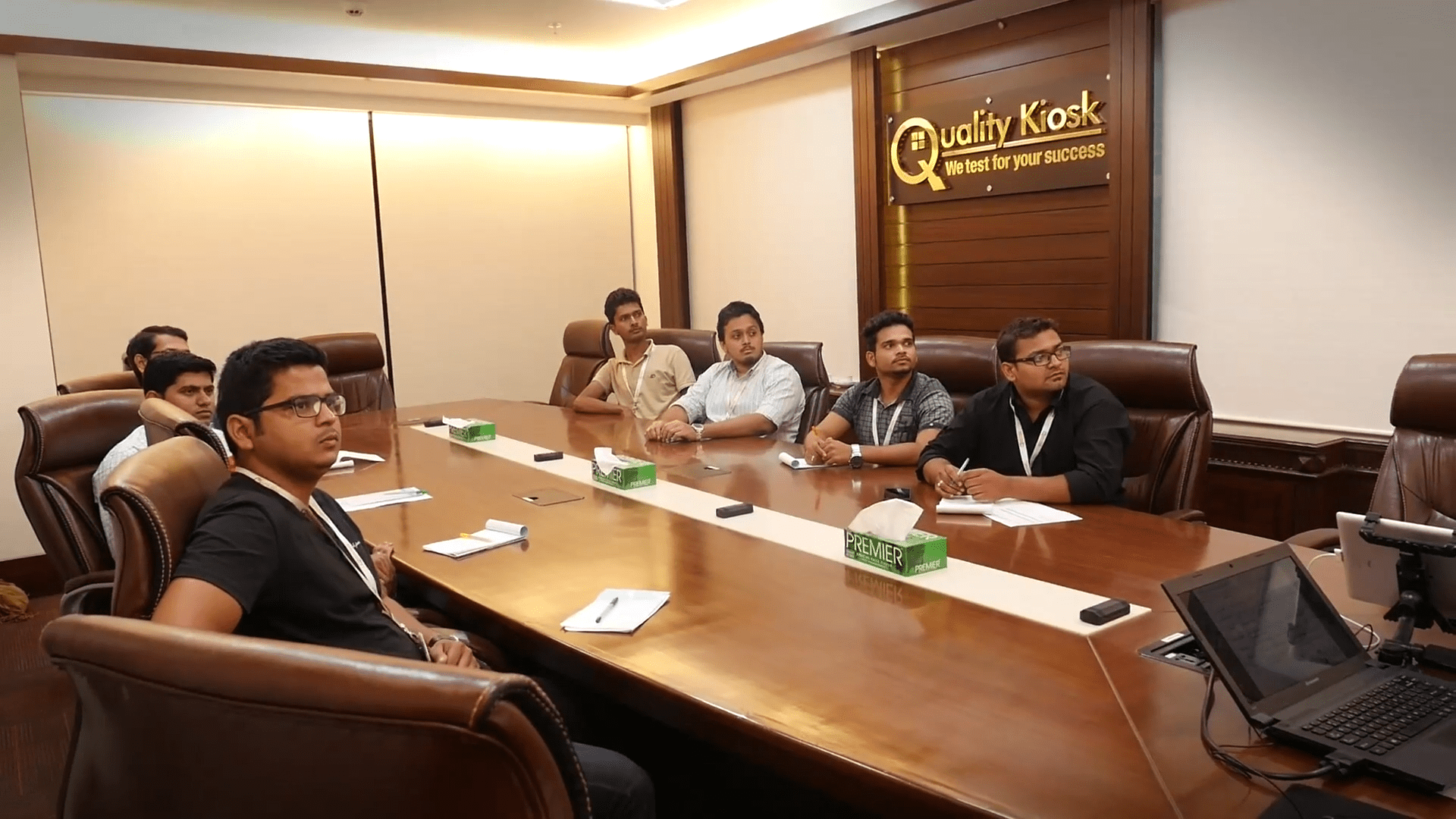 Board Room 
CE: Who do you see as potential competitors to QualityKiosk? What measures do you take to maintain an edge over them?
Chitra Ramaswamy: Competition is fragmented. It would depend on the service line, business vertical (niche firms) and geography.
Our philosophy is quite simple. We encourage our leaders and teams to bring new ideas to the table and execute them. Every QKite must possess the spirit to do new things. We have a dedicated research and development team that keep our technical edge in the market sharp. Our dedicated business consulting practice makes sure we are on the dot when it comes to changes in the market.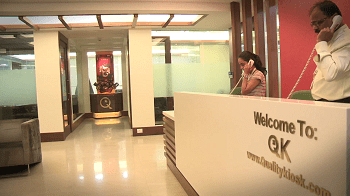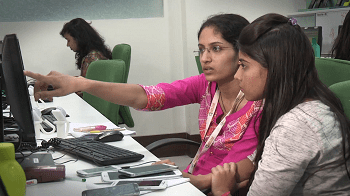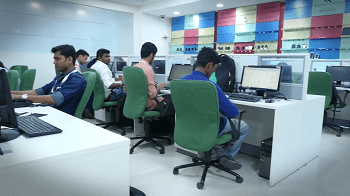 CE: What is the hiring process at QualityKiosk? What do you look for in a candidate?
Chitra Ramaswamy: We look for a good attitude, a person who is charged with a passion to learn. It is important to communicate well and not be bogged down by the hierarchy. The next big idea may die before it sees light, so in the face of constraints, a QKite should be able to figure things out.
We are 17 years young organization and we look for people who will destroy the status quo and recreate the magic for clients and the organization.
CE: What has been the role of luck in your success?
Chitra Ramaswamy: I never thought I will pass my 12th standard. I was really bad at languages. I never thought I will go to an IIT or be in the field of IT. But here I am.
50 percent luck presents the opportunities and 50 percent hard work converts opportunities into reality.
CE: What are your views on - as compared to men, it is harder for women to make a mark professionally? Do you think women feel intimidated in business?
Chitra Ramaswamy: It is true; women need to put in that extra effort. It is changing but quite slowly.
I would not say intimidated. You have to learn to navigate and how well you navigate makes a difference. Always keep your dignity and never compromise your moral value system.
CE: What will be your message for women who are walking on the same path as yours?
Chitra Ramaswamy: There is no difference between men or women as one can bring value to whatever one does. Don't get carried away by organization politics and better move on if it is not a great fit. Don't tolerate mediocrity.
Note: Only logged-in members of CrazyEngineers can add replies.
Recent updates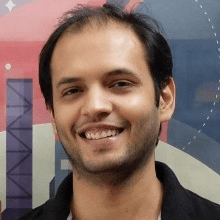 In 10 years, when I go to a hackathon and ask, "Who here has used Postman?" - I want every hand in the room to go up.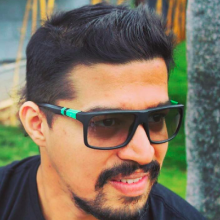 People management, analytical and not emotional driven business decisions is the key.

Abhishek Daga

Thrillophilia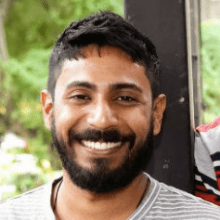 The best way to achieve long-term success is to stay anxious, be super involved in everything that the team does in the nascent stages and keep your eyes on the trophy, even on weekends.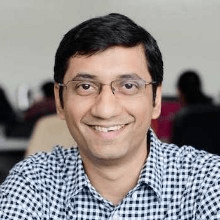 I am happy that we were able to create an online tool that helps people customise their furniture on a real-time basis.

Ajit Shegaonkar

Stitchwood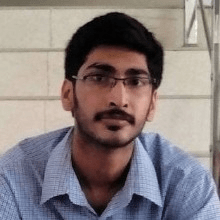 I have learned that just developing a good product is not enough. Marketing and advertising is as important as making a good product.

Akash Shastri

Brainasoft​