Investor Turned CEO Charif El-Ansari On How Dropsuite Helps SMEs Protect Their Digital Assets
By - CrazyEngineers • 7 years ago • 56.2k views
After completing his graduation from American University of Beirut and an MBA from Vanderbilt University in 2000, Charif El-Ansari started working with Dell, where he grew up the ranks to become their Marketing Director. In 2007, Charif left Dell to join Google as their Head of Business Development for Southeast Asia. While working in these big MNCs, he always dreamt of working with a dynamic company that has a smaller team. So, Charif quit Google to move to a startup he was investing in. This was Dropmysite (now known as Dropsuite) which has its headquarters in Singapore.

In this exclusive interview with CrazyEngineers, Charif El-Ansari, CEO - Dropsuite discusses with us his growing up years, the big entrepreneurial bug inside him, their startup team, how they differentiate themselves from competition and a lot more! Read on!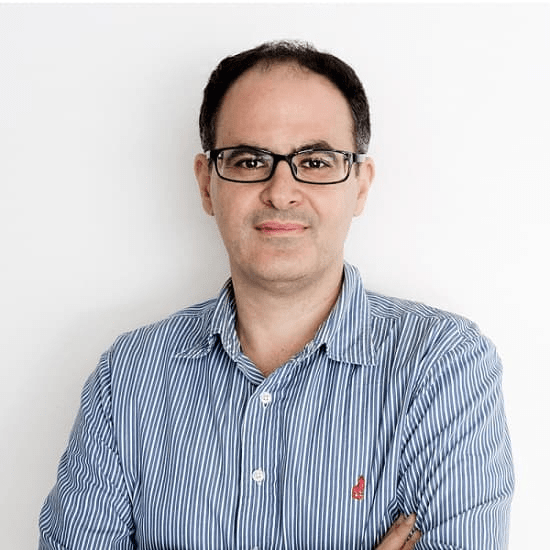 Dropsuite CEO - Charif El-Ansari 
CE: Tell us about your growing up years and family background. Are you a first generation entrepreneur?
Charif El-Ansari: I grew up in Lebanon during 15 years of civil war, which honed my survival skills early. You end up really focused on what is important. I come from a family of entrepreneurs - my family still runs a 150-year old business started by my great grandfather.
I ran a café while doing my Master's degree in the USA at Vanderbilt University. When I joined MNCs, I took cutting edge roles like building new teams in businesses in China, Korea, and Southeast Asia.
I am very bad at big company politics, and can be impatient and very results driven. I always knew that I would eventually get involved in startups.
CE: How was your experience working with Google? 
Charif El-Ansari: Working in Google gave me the privilege to set audacious goals for whatever we're doing, and it was a great learning experience for me. I've also worked at Dell, where its signature execution-driven culture is something that I always carry with me and into the life of an entrepreneur.
CE: When did entrepreneurial bug hit you? When did you decide to quit?
Charif El-Ansari: I knew that I wanted to be involved in entrepreneurship very early in my life, which explains my decision to work in innovative companies such as Google and Dell. Thereafter, I was looking to continue working in the internet space but in a smaller and dynamic company where decisions can be made quicker together as a team. Google Singapore started with only 10 staff when I joined, 250 staff when I left. So I left and moved to a startup that I originally invested in as an angel investor (now called Dropsuite), while bringing along Google's engineering-first ethos and Dell's execution-driven culture.
CE: When did you first think about Dropsuite? What was the motivation behind starting up in storage technology?
Charif El-Ansari: While working at my previous employers, I was slowly gathering ideas about ways to improve products and user-experiences for customers, and how to strive for operational excellence. At big companies, managerial decisions and processes might hinder the speed to implement new ideas. Instead of becoming impatient for things to be done, I joined Dropsuite as CEO; an avenue to build a strong and committed team, and to focus on the user and partners, not solely on the products.
30,000 websites are hacked daily across the world, and Dropsuite's original founder was one of those victims. He lost his previous business after being hacked. Needless to say, protecting data and being able to restore any lost data is imperative for business continuity. Our company's mission revolves around this.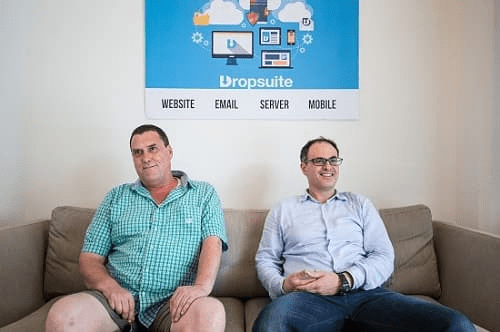 CTO Ron Hart and CEO Charif Elansari, Dropsuite 
CE: We learned that DropMySite, DropMyEmail and DropMyMobile are consolidated into Dropsuite - a one-stop solution service for data backup. Tell us more about this integration.

Charif El-Ansari: We rebranded to Dropsuite in March 2016, consolidating the three services and launching a new solution, DSE Server Backup. The idea behind the new integration is simple: to set the stage for a new global vision, business strategy and ambition for Dropsuite. With a comprehensive product and service capability, we aim to reach millions of SMEs worldwide in Europe, Asia, Australia, the U.S. and Canada through partnerships, breaking into the global disaster-recovery-as-a-service (DRaaS) market worth more than US$11.92 billion (MarketsandMarkets, 2020). For new and returning customers, the value is in a more comprehensive products and services offering – no matter which one of our backup solutions they happen to be enjoying at any given time. 
CE: How does Dropsuite work?
Charif El-Ansari: Dropsuite has a fully automated and secure platform that enables SMEs to backup and restore websites, email, mobile and server data. After integrating Dropsuite, users' data will be stored securely in the cloud or at our partner locations. There will be incremental backups taken without the need for user intervention. Users can readily access and restore the data with just one click from any device on demand.
Our products cater to SMEs, who are mostly non-tech savvy, are looking for cost effective backup and recovery solutions that are both feature-rich and complexity free. We then built a world-class partner platform that enables a service provider (e.g. hosting company, telco or managed service provider) to seamlessly integrate our backup services into their infrastructure. Our partners' end user can then provision our services with one or two clicks, and those services are automatically provisioned, billed, and supported by the partners.
In summary, our advantage lies in making it easy to both the small business and the service providers.
CE: How does Dropsuite ensure Zero Knowledge Encryption Service? 
Charif El-Ansari: We currently offer zero-knowledge encryption on our mobile products. Users can encrypt their data and we do not ever store the user's password anywhere in our system. When users sign up with email and password, we hash the password using BCrypt algorithm on the phone before sending the hash to the server. We only keep the Bcrypt hash on our server so we can verify the next time the user logs in again.
CE: How big is the Dropsuite team at the moment? How do you go about hiring? What are your expansion plans? 
Charif El-Ansari: Our team strength currently stands at 17. We are headquartered in Singapore, with our COO based in the US, and made our first hire in Europe in early 2016.
We have plans to hire staff in Australia to focus on business development, while maintaining our engineering centre in Singapore.
CE: What makes Dropsuite different from other in-store data backup softwares/services? What do you feel about SpiderOak and MozyPro that are specifically designed to serve businesses for data backup?
Charif El-Ansari: There is minimal overlap in our product portfolio vis-a-vis Spider Oak. We focus on application-specific backup solutions, such as for websites, emails or servers. Our services are designed to be feature-rich and complexity free. We focus on how our end users can easily and seamlessly provision our services within the service provider partners' ecosystem.
CE: What is the revenue model for Dropsuite? 
Charif El-Ansari: Our business/revenue model works as a typical Software-as-a-Service (SaaS) where our software is licensed on a monthly-subscription basis. We deliver our services via our partners, including larger providers like GoDaddy (the world's largest domain name registrar) and Ingram Micro (the world's largest technology distributor). Through these partners, Dropsuite can reach millions of SME customers around the world. Dropsuite also works directly with customers, though it accounts for a much smaller portion of Dropsuite's revenue as compared to partnerships with other service providers which are more scalable.
CE: What is the best part about your job? And what is the worst?
Charif El-Ansari: The best part is seeing the company (team and business) growing every day.
When running a startup or small company, there is no hiding from what is important and what is critical for the business to survive and thrive (product/market fit, users, and revenue). I really enjoy this clarity.
The worst part is when you want to move ahead faster (e.g. product or business development), but obviously there are constraints.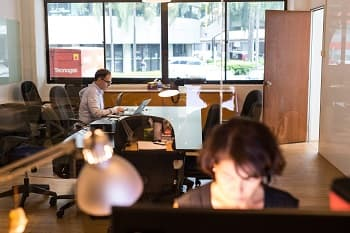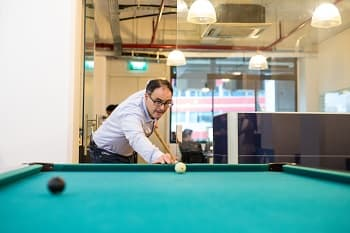 CE: What are the biggest challenges you've had to face while running this company and how did you tackle them?

Charif El-Ansari: Two big challenges:
1. Finding the right product/market fit (in our case backup software for small businesses seamlessly integrated into the service providers' infrastructure). Lots of feedback, speed, and iteration were required to get over this hurdle.
2. Once we achieve this fit, we work very hard at establishing credibility in the market about us as a company/team and a product/technology. Our end-user was/is a small business, but the "customer" was/is medium-sized or big enterprises (the service providers). The key to overcoming this hurdle was first tenacity and perseverance, and second hiring the right people for business development leadership roles.
CE: Any message for young engineers and aspiring entrepreneurs?
Charif El-Ansari:
Find work that is meaningful. That can mostly be found within small companies and startups. Never underestimate the importance of tenacity, grit, and luck when you start your own company.
Note: Only logged-in members of CrazyEngineers can add replies.
Recent updates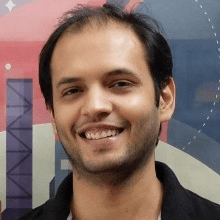 In 10 years, when I go to a hackathon and ask, "Who here has used Postman?" - I want every hand in the room to go up.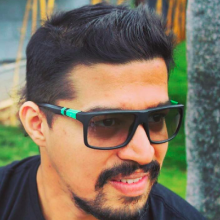 People management, analytical and not emotional driven business decisions is the key.

Abhishek Daga

Thrillophilia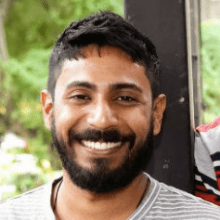 The best way to achieve long-term success is to stay anxious, be super involved in everything that the team does in the nascent stages and keep your eyes on the trophy, even on weekends.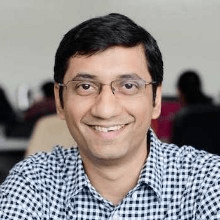 I am happy that we were able to create an online tool that helps people customise their furniture on a real-time basis.

Ajit Shegaonkar

Stitchwood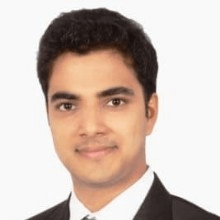 "What makes us unique is the approach and the value we bring on the table - we believe that the people who built the product, are best suited to fix it also."