Skillate CEO Bipul Vaibhav On How Their Platform Leverages AI To Hire The Best Candidates At Scale
By - CrazyEngineers • 3 years ago • 41.7k views
Hailing from the small town of Lakhisarai, Bihar and raised in a middle class family, Bipul Vaibhav sought inspiration from his father, who ran a Kirana store. On one hand he had a businessman father, on the other his mother, a housewife, wanted him to study well and go for a secure job. However, young Bipul found that his passion for tech and business eventually made him pursue entrepreneurship.   
Growing up, Bipul had a cousin who had studied in IIT Kanpur and ended up with a great career. Looking up to him for career advice, Bipul, who was naturally good at maths and science, also aimed for IIT. After graduating from IIT Guwahati in 2014, Bipul worked as an Advanced Software Engineer at Burning Glass Technologies and subsequently as a Data Scientist at DataWeave Software Pvt. Ltd. before forming Skillate - a single recruiting platform that leverages AI for recruitment transformation.
In this exclusive interview with Bipul, we bring you his journey as an entrepreneur and more. Read on!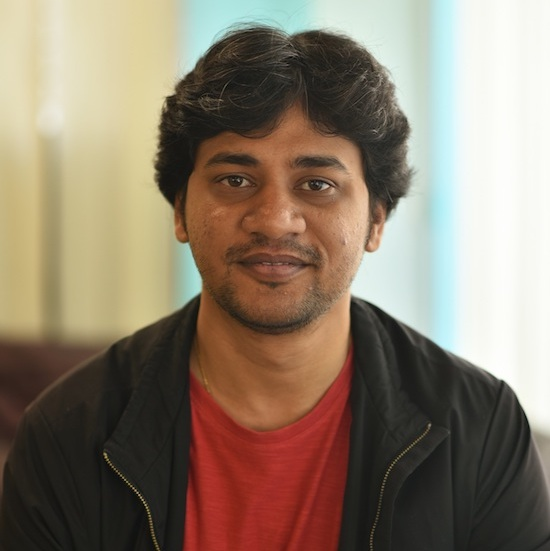 Bipul Vaibhav
CE: When did you think of the idea behind Skillate? Was there a eureka moment?
Bipul: In January 2015, I was working for an analytics software company in Chennai. Unhappy with this role, I contacted various organizations with openings, but to no avail. The frustrating part was not that I was getting rejected, but that often, I would simply not receive any response from the recruiters. I had no clarity on what stage was his applications getting rejected, or even if they were noticed at all! 
This got me thinking about the lack of transparency prevalent in the recruitment process. I realized that even though candidates desperately want a response from the company on the stature of their candidature, large corporations often don't have the time and bandwidth to respond to every candidate at each stage of the hiring process. 
With corporates receiving millions of applications every year, the unstructured hiring process not only keeps the candidates in the dark but also deprives organizations of the best talents.
This led me with my co-founders - Sambhav and Anand to form Skillate, an AI-based platform that makes recruitment Easy, Fast, and Transparent with its cutting edge technology. 
CE: Tell us about your initial setup. How did you start working on Skillate? How did you meet your co-founders?
Bipul: Sambhav and l are friends from our college days. Sambahv was more into technology, and I always had a sense of business. When we decided to start our venture, Anand, who was living with us as a flatmate, decided to join in. Anand was working in Tracxn then as an analyst and had developed a deep understanding of the startup ecosystem during his research.
CE: How large is the problem that Skillate is trying to solve? How is it different from its competitors?
Bipul: The Recruitment Industry in India is growing at 21% per year and is approximately worth Rs. 35,000 crores. 
The global recruitment software market size was valued at US$ 1,753.2 Mn in 2017, is projected to reach US$ 3,095.8 Mn by the end of 2025, exhibiting a CAGR of 7.4%. 
Skillate solutions are solving the following problems:
Candidate sourcing: Skillate's new-age sourcing methodology continuously expands your central database through a connected network of resources: job boards, emails, Application Tracking Software (ATS), consultancies, referrals, career pages, etc. Skillate solutions help you utilize your central database better. 
Candidate screening: Skillate Chatbot and AI-powered matching, thinks like a recruiter and provides AI-backed scores for candidates based on education, experience, and skill levels. The intelligent platform provides 'much beyond a keyword match', and understands patterns and context to ensure that you never miss out on a quality candidate. 
Candidate experience: The Conversational AI of our chatbot automates communication and creates personalized candidate experiences at scale. It captures information beyond resumes (for ex.- shift and relocation readiness) and keeps the information repository fresh. Our JD assistant, on the other hand, gives real-time feedback to recruiters on their JD and helps them in writing detailed job descriptions to attract the best candidates.


CE: How was the experience of landing your first client?
Bipul: We started with finalizing a set of target organizations and sent highly personalized emails to the decision-makers so that they can trust the product as well as the founders. In the early stage, founders must make themselves as credible as they want their product to be.
Recruitment as an industry still plays by the old rules. Convincing team heads that technology can make their work easier and more efficient was a challenge. Even after our solutions' convinced them, adoption in the company remained an issue.
Our dashboard's highly intuitive design, along with our committed customer success team, ensured that adopting the Skillate platform was a smooth process with little training to the recruitment team.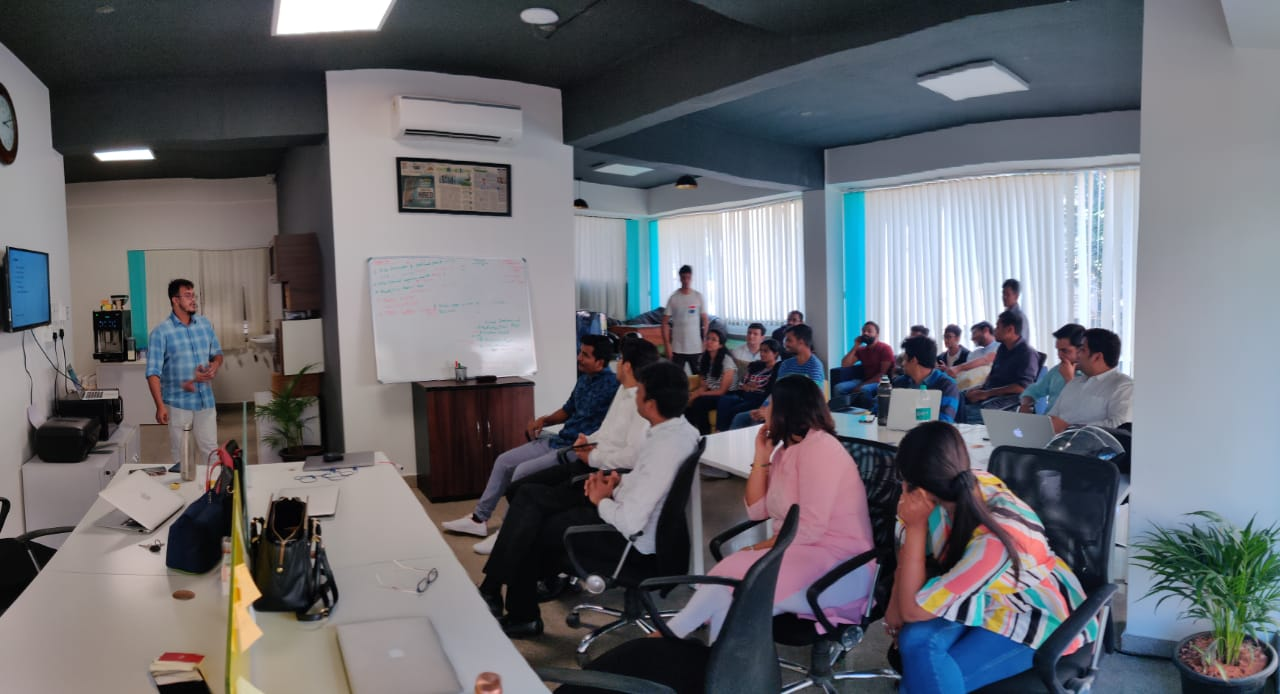 Team Skillate
CE: Tell us about your journey to raising funds for the company? Did you face rejection in an earlier stage? 
Bipul: In 2014-15, just before we started Skillate, there was a great influx of funds in the startup ecosystem. All investors cared for was a degree from a reputed institute, and you were sorted for funds.
However, by the time 2016 came, and we started our venture, the investor ecosystem had matured. Now they looked into the potential of the market, the product capabilities as well as the merit of the founders. 
The fact that we could integrate so smoothly with present ATSs like Taleo and SuccessFactors, allowed us to play a niche, even in a crowded industry like recruitment. This gave our investors confidence to fund our company. 
CE: What is your ultimate vision for the company?
Bipul: The ultimate vision of the company is to make recruitment Easy, Fast and Transparent.
CE: What is the next big challenge for the company? How are you planning to tackle it? 
Bipul: International expansion is one of our key focus areas, especially in the US. As we expand, we are making our product multi-lingual and more scalable so that it can handle even more volume. 
CE: What has been the most amazing feedback you received about your company/team? 
Bipul: Even though you can find many client testimonials on our website praising our products, my favorite is one for the team. 
One of our clients had recently told us - "Whatever the technical glitch maybe, the Skillate team can always solve it in no time."
CE: What has been the most fulfilling experience of your startup journey so far?
Bipul: We have trained our system with over 20 million diverse profiles and have 15+ paying clients. Working with us, our clients have achieved the following benefits:
Reducing hiring time by 65%
Cost per hire by more than 30%
40% Lesser Interviews 
2.2x conversions
CE: What is one piece of advice/life lesson you have for young entrepreneurs?
Bipul: You have to be persistent. Build a reliable product, focus on sales, and the rest will follow. 
Note: Only logged-in members of CrazyEngineers can add replies.
Recent updates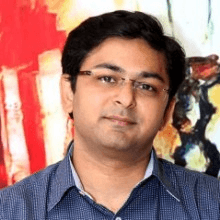 We understood the client's need of going mobile friendly and making solutions that will help save time and money. That is how our direction of being known as one of India's best enterprise mobility solution provider became an aim.

Abhijit Junagade

Winjit Technologies​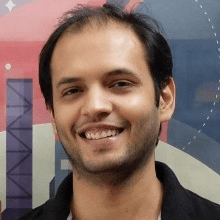 In 10 years, when I go to a hackathon and ask, "Who here has used Postman?" - I want every hand in the room to go up.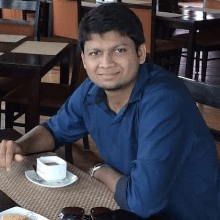 An entrepreneur's life is full of decision points. He shouldn't be afraid of taking wrong decisions.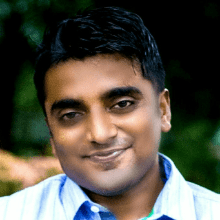 Competencies can be build and nurtured. But right ambition, right motivation and cultural fit is very imp. I will suggest all entrepreneurs in early years to codify it.

Abhishek Ballabh

ExtraaEdge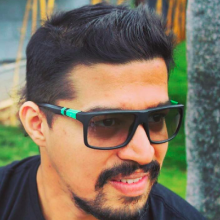 People management, analytical and not emotional driven business decisions is the key.

Abhishek Daga

Thrillophilia