What do VCs look for in a startup: Answers Bhaskar Majumdar of Unicorn India Ventures
By - CrazyEngineers • 7 years ago • 21.4k views
A mechanical engineering graduate form IIT Kharagpur and an AMP from Harvard Business School, Bhaskar Majumdar serves as the Managing Partner at Unicorn India Ventures fund. He has a rich work experience holding key corporate positions at Times of India, Zee Telefilms and Altavista UK. As the Chairman of Heath Ventures from 2009, Bhaskar has invested in several early-stage startups in UK and India. 
Unicorn India Ventures started by Anil Joshi and Bhaskar Majumdar, has done its first close of Rs, 40 crore of its Rs 100 crore fund. They are looking forward to invest in startups from analytics, cloud tech, social media, mobile and IoT sectors.
In an exclusive interview with us, we got Mr. Bhaskar Majumdar to share his insights on what they look for in a startup, their involvement in the startups they fund, the Make in India initiative, his opinions on the latest trends in the startup ecosystem and a lot more. Read on!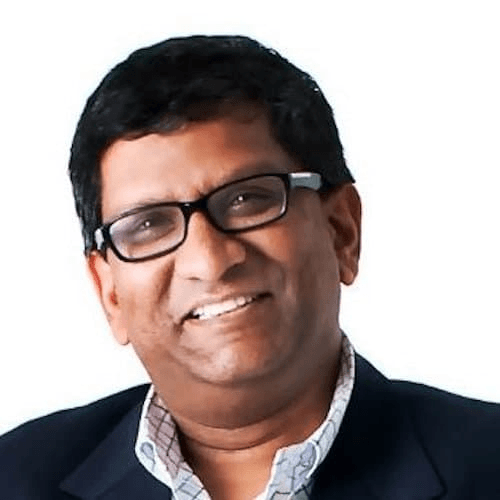 Bhaskar Majumdar, Managing Director - Unicorn India Ventures
CE: You have been in the roles of an entrepreneur as well as an investor. How has being an entrepreneur helped you as an investor?

Bhaskar Majumdar: Being an entrepreneur-turned-investor has helped me to understand certain challenges an entrepreneur may face in his venture. I also understand their fear and concerns even before they say it out loud. Thus, in most situations, I'm able to steer them clear of any potential crisis.
CE: What are the top 3 things that you look for in a startup company who approaches Unicorn India Ventures for funding?
Bhaskar Majumdar: Among many other things, the three things we look for include:
Co-founders working equation
Business should be beyond proof of concept stage
Potential of scale up in the business segment the startup is operational in.
CE: What has been the most brilliant presentation/pitch done by a startup before you so far? Could you share what were the highlights?
Bhaskar Majumdar: A startup in furniture segment made a brilliant pitch. The business model was SaaS based, in line with our investment philosophy and the founder had answers to all the questions. He was clear about the direction in which he wanted to grow the business but we didn't end up investing in the company because of the valuation.
The key message here is that while entrepreneurs may be totally hands-on in their business approach, they should know the rational value of their business.
CE: How involved are you in the startup's growth once it receives funding from your company? 
Bhaskar Majumdar: Both my partner and me are of the view that no amount of funding can match an entrepreneur's passion to drive his business to great heights. Thus, even after investing in a company, we don't involve ourselves in the day-to-day operations of the startup.
We believe that an entrepreneur himself should be in the driving seat. We just become his sounding board and guide who are there to help him grow.
CE: Which sectors in India do you find the most promising for a startup to grow in the next couple of years? 
Bhaskar Majumdar: Fintech, B2B Cloud based business and media tech.
CE: Among the several startups funded by Unicorn India Ventures, which one has been the ace horse and why?
Bhaskar Majumdar: We believe we have invested in all potential winners. We have consciously invested in startups with no overlapping business models to make our investors' money work smart for them.
CE: What are the obvious pitfalls that startups can avoid when running the marathon towards getting their first round of funding?
Bhaskar Majumdar: The most obvious pitfall is that when entrepreneurs focus too much on fund raising, their focus on growing the business shifts.
Startups must realize that their business has to be on an upswing even during the entire fund raising cycle, more so, because specially, during that time, VCs are watching you even more closely.
CE: What are your views about Make in India initiative and how it can help the startup sector?
Bhaskar Majumdar: It can do wonders for many startups and even potential entrepreneurs who have an inclination towards launching a business in manufacturing space because frankly, this space has been left untapped so far. With easing of norms, I would expect some of mature entrepreneurs to look for a business opportunity in this segment.
CE: You have served as an advisor to the UK Government and Start Up Britain. Similar to UK, the Indian Government is pushing its Startup India initiative. Tell us your views about both and the difference in the approach of the two countries.
Bhaskar Majumdar: I will begin with similarities here. The startup phenomenon is quite new to both UK and India. However, that's where the similarities end. As in the UK, we have seen more and more businesses getting launched in the hi-tech area, analytics driven while in India because of the scale of markets and the problems of every day consumers, have driven the startup business ideas towards solving a real life problem like e-comm, taxi hailing, on demand home delivery and beauty services. These businesses have seen tremendous success here because that's what the consumers needed. But now that the ecosystem is maturing, there is a need for exchange of ideas and skill sets across the border.
CE: Indian startups cloning western models. Your views on the issue?
Bhaskar Majumdar: There is no doubt that some of the most successful startups in India have actually being cloned ideas from the West. But they have been executed perfectly and have addressed a big gap in the market, so I believe there is nothing wrong with that. Today, our lives have changed for better, we can order anything at a touch of a button, and customers are spoilt for choice.
CE: What are your thoughts about lay-offs and downsizing of Indian startups in 2015?
Bhaskar Majumdar:
Lay-offs and downsizing are signs of a maturing startup ecosystem.
These are cycles even established businesses go through. Yes, lay offs are bad news and impact the sentiment but they should be looked upon as a learning curve and nothing negative.
CE: What is your message to your readers?
Bhaskar Majumdar: If you have a dream, don't wait for a miracle just go after it with whatever you got.
Note: Only logged-in members of CrazyEngineers can add replies.
Recent updates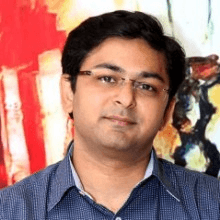 We understood the client's need of going mobile friendly and making solutions that will help save time and money. That is how our direction of being known as one of India's best enterprise mobility solution provider became an aim.

Abhijit Junagade

Winjit Technologies​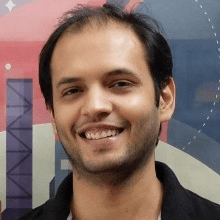 In 10 years, when I go to a hackathon and ask, "Who here has used Postman?" - I want every hand in the room to go up.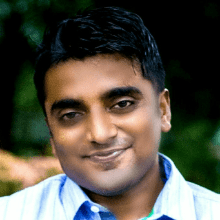 Competencies can be build and nurtured. But right ambition, right motivation and cultural fit is very imp. I will suggest all entrepreneurs in early years to codify it.

Abhishek Ballabh

ExtraaEdge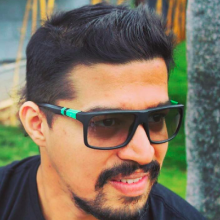 People management, analytical and not emotional driven business decisions is the key.

Abhishek Daga

Thrillophilia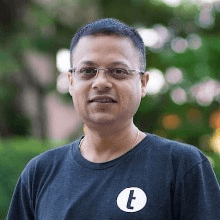 We believe great attitude and the "always be learning" mentality trumps all else and we tend to optimize our hiring for such folks.

Abinash Tripathy

Helpshift