AutoSports India Founder Avinash Singh On His Love For Cars And Startup Life
By - CrazyEngineers • 7 years ago • 32.3k views
As a kid, Avinash Singh used to love everything about cars. He used to play in and around the local market where there were ample of garages and bicycle, bike and motor repairing stores.
Recalling his fondest memories, Avinash remarks, "Even today, when I go back to my village, they ask me to repair their bikes. And I never say no."
Coming from a middle class family, Avinash grew up in an household where his father was a businessman and the sole earning member. They lived in Patna and Avinash went to an expensive high-end school. However, due to some unavoidable reasons their family suffered a heavy loss and he and his parents had to move to their ancestral village with 'farming' left as the only alternative to sustain their lives.
Avinash graduated as a Mechanical Engineer from Kalinga Institute of Industrial Technology (KIIT) in the year 2014. During his college days, he got along with roommate, juniors and seniors and together they played an active role in their college's Automotive Society.
Avinash has worked as a Team Manager at Baja SAE, an Educational Advisor at InternetGenX, CoFounder at Baja Tutor and is currently working as a Co-Founder & Brand Manager at Autosports India Pvt. Ltd. When we asked if he misses any part from the time when you were not an entrepreneur, he says - "No. It has never happened. There is not a single time, when I had to look back into my well settled career and I hope that the motivation to keep going thrives."
In an exclusive interview with us, we got Avinash to talk about his startup, his team, future plans a lot more. Read on!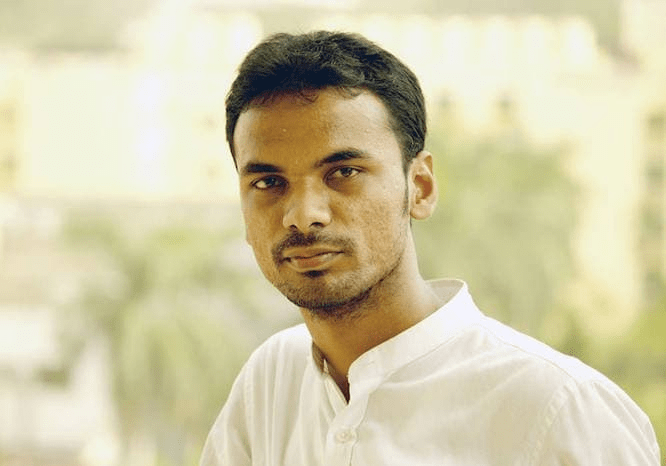 Avinash Singh, Founder - AutoSports India 
CE: How would you describe your journey from working in automobile-industry to being a startup owner?
Avinash Singh: Right from the college days, I had the opportunity to work under Auto Enthusiast seniors, to manufacture ATV in the college workshop. I got the opportunity to work with SAE INDIA which was a crucial period as I was getting to know and work under the leaders of Automotive Industry. I got to interact with big corporate giants of Automotive Industry. I learned to work under pressure and finish tasks within regressive deadline.
During our undergraduate years of study, we had already decided to work on redefining automotive culture in India, and had started Autosports India as an online magazine and BajaTutor as ATV discussion forum in India.
Leaving the job was a critical decision but with few savings and a good team we started off as a registered firm in the month of May 2015.
Today, we deal with car modification, buying and selling of used cars and branding support to Automotive companies with base of clients including Audi, Mercedes and Maruti Suzuki.
We started trading since we were in college days. In those days we could only manage to sell 3-4 used cars.
CE: Who are the other people behind building AutoSportsIndia? How did you meet them? Tell us the behind-the-scenes story.

Avinash Singh: I met Ashutosh during the beginning of my college days, we were room-mates. Ajit was the one who handled the customization and manufacturing of ATVs. He is awesome with technical aspects of machines, we met while working together on college projects. Awanish takes care of Programme outreach. Dinesh Berela looks after Technical Trainings with Ramesh Mahopatra and Praveen Bhanjadeo as the Programme and operations mentors. I have got tremendous support from my college Alumni's and Faculties.
CE: What is AutoSportsIndia revenue model? 
Avinash Singh: The revenue model of Autosports India is through margins in buying and selling of used cars, customization and Branding support.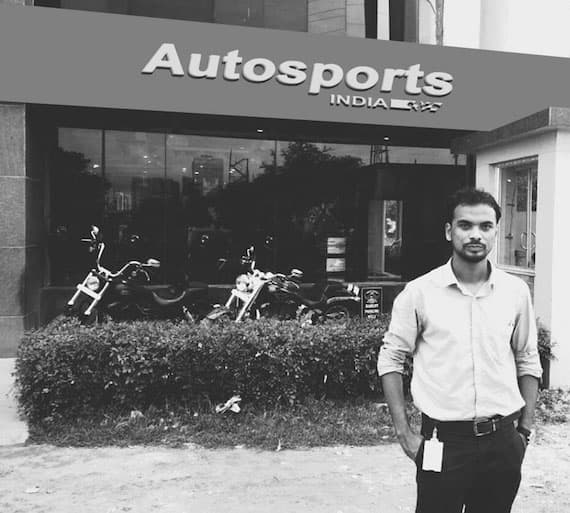 CE: Tell us more about coming Mega ATV Championship Challenge?

Avinash Singh: Mega ATV Championship is one of its kind of Adventure Sports event of India, where we are creating a natural disaster scenario and make students design ATVs that can face these challenges. The competition involves a team strategy to decide which terrain and with what precision their vehicles should manoeuvre to complete a certain task.

The problem most of the engineering students face right now is the lack of financial support to complete their dream projects. Hence, here they can bring their used ATV vehicles to save on monetary funds. The motto is to create a platform for ATV enthusiasts, where they can learn skills like team-work, strategy making, decision making under pressure as well as interact with experts from the Auto industry to dig further deeper into the growing Auto-Industry.

CE: How big is the market that you are targeting? What are the expansion plans for AutoSports India?

Avinash Singh: Our target in the coming years is to set Adventure sports park at various locations in India. We will continue to cater to our clients in Automotive Industry. The magazine that we will be launching the next year will have it's primary focus on off-road vehicles. We will continue to impart Technical Training and Software support to CAD / CAM / CAE users.

CE: What measures do you take for customer satisfaction? 

Avinash Singh: To remember that customer satisfaction mainly comes from timely delivery, we are very much concerned about that. Initially it was tough getting a campaign ready but eventually with added team effort we were able to satisfy them by getting them a proper channelized market.



CE: On what front are the team's efforts currently focused on?

Avinash Singh: Currently, our whole focus is on the event going to be held in March, next year. We are trying to get as much professional industry exposure we could bring for students designing their ATV's.
CE: How is the startup life treating you? What is the best and worst part of being entrepreneur? 
Avinash Singh:
Personally, it has been months since I last visited my home. But my parents are happy as they see me pursuing my passion.
At the office, we don't have restrictions on timing, infact many a times we tend to work till late night. In the day time, the office comes to life with replying to e-mails, troubleshooting to the problems.
CE: Any message for young engineers and aspiring entrepreneurs?
Avinash Singh: For young entrepreneurs, I would just put a word of personal experience that, to run a company, you don't need to do everything. Being good in something is what you should focus on and hire people who can make up for your loopholes or areas where you're less talented in.
Note: Only logged-in members of CrazyEngineers can add replies.
Recent updates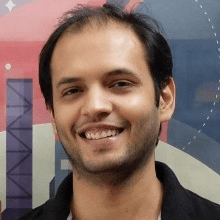 In 10 years, when I go to a hackathon and ask, "Who here has used Postman?" - I want every hand in the room to go up.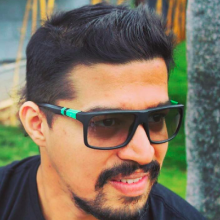 People management, analytical and not emotional driven business decisions is the key.

Abhishek Daga

Thrillophilia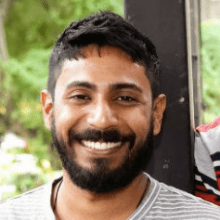 The best way to achieve long-term success is to stay anxious, be super involved in everything that the team does in the nascent stages and keep your eyes on the trophy, even on weekends.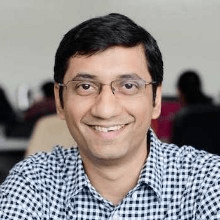 I am happy that we were able to create an online tool that helps people customise their furniture on a real-time basis.

Ajit Shegaonkar

Stitchwood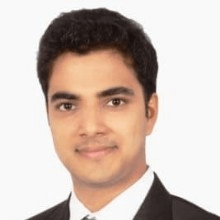 "What makes us unique is the approach and the value we bring on the table - we believe that the people who built the product, are best suited to fix it also."