Homesake Co-Founder Avi Jain On Connecting Indian Handicraft Makers To Online Buyers
By - CrazyEngineers • 7 years ago • 26k views
Born in a small town in Uttar Pradesh and brought up in Delhi, Avi Jain belongs to a traditional business family, where everyone has started something of their own. After completing his graduation in Polymer Science and Chemical Technology from Delhi College of Engineering in 2012, Avi worked at Futures First as a Short Term Interest Rate Trader and later at an educational start up named Connect4Career. He loves anything related to Finance, Branding and SCM.
Avi has been a startup enthusiast at heart. In January 2014, he started Homesake.in an online store for Designer Handcrafted Products manufactured by artisans in India. He also got fellow engineer Shubham Sharma on-board as a co-founder.
In an exclusive interview with us, Avi Jain talks about his foray into the world of startups, the technical challenges they faced, the experience of working directly with artisans and a lot more. Read on!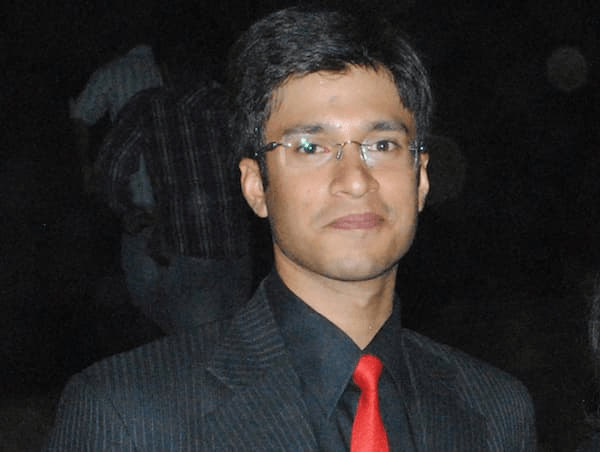 Avi Jain, Co-Founder - Homesake
CE: Being an engineer, how did you end up creating an online portal for art & craft? How did Homesake happen? 
Avi Jain: For this passion in art & craft, I guess all credit goes to my mother. With an expert eye, and taste for art, she has always decorated our Home with the best possible products, either sourced locally or imported, and in some cases she made them herself.
Our Home Decor was always a talking point when someone used to come, and this made me realize how much importance people pay to their Home and Decor.
When I grew up, and visited a few fairs, I could see a lot of artisans trying to sell their products, but no one had proper channel. Also the product quality could be vastly improved. With all these thoughts in mind, we started Homesake, a unique portal offering Exclusive Handcrafted products, with International Quality and contemporary designs. We aim to give a modern look to Indian handicrafts, connecting vast number of artists and designers, with masses.
CE: What were the major technical challenges you faced while setting up the Homesake e-commerce platform?
Avi Jain: The biggest challenge that we have faced is that Home decor segment is still in nascent stage in India, and lot of shopping happens by touching and feeling the product. We are on Online-only store, and hence giving customers the experience of Offline shopping while purchasing online is biggest challenge. That is the reason every product, has multiple images, in themes and white background, to give the look and feel of product. Also we have easy return and payment policies to ensure customer satisfaction. We have also recently launched free Interior Designing Consultation to our Customers and subscribers, so that we can better assist them in making the decor decisions.
CE: How is the experience of working directly with artisans?
Avi Jain: It's exciting and humbling at the same time. The kind of passion they have for their art-form and the amount of effort they put in it is something that has always inspired us.
The pride and attachment they have with their art-form is commendable, and we hope we can do justice with the them through Homesake.
CE: How big is Homesake team at present? How did the team manage to cope us with customer support and queries?
Avi Jain: Currently we are a team of 12 members, looking after all aspects of business, starting from designing, managing inventory, packaging , technology to customer support. We do not have some specific person for customer support, as someone from our 12 member team always responds to the queries and request. The idea is it makes us realize the pain points of customers properly and also resolve the issues as quickly as possible. The same practice is followed in case you mail to us, someone from our core team will revert.
CE: How was your experience of striking your first big deal? Sales of which products at Homesake are the highest?
Avi Jain: Well, the first sale we received was 9 days after going live and the experience was out of the world. Now we make the cumulative sales of our first two months everyday.
We have a range of products, and we keep only best performing products in our catalog, which keeps on changing. Currently our Votive and Wall hangings collection, along with Servers are best performing products.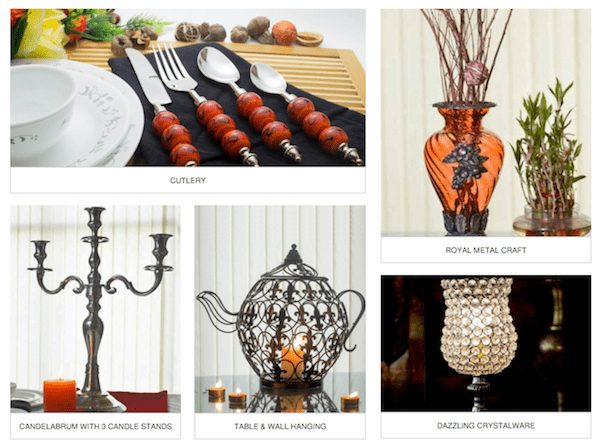 Homesake Products
CE: What marketing strategy are you employing to attract more customers to HomeSake? How is HomeSake different from its competitors in market?
Avi Jain: Since, we are bootstrapped, we rely a lot on Owned and Earned media channels, with regular contests and cross promotion activities with a lot of brands. We have an active blog and magazine, where we work with many bloggers and Designers.
We have also a full fledged crowd-sourced magazine, which is one of its kind. Its made by contribution from best Home decor bloggers and moms around the Globe, and curated by us. The entire idea is giving more power to consumers and giving them a channel to express their creativity. The readership of the first edition was approximately 3 Lakh, and it surpassed all our expectations. Now we are preparing the second edition, which will be out soon.
Other than that, we are always working on all social media channels, and you can follow us anywhere to know all about us and whats cooking inside Homesake factory.
CE: How do you go about hiring at HomeSake? What promising skills do you look for in a candidate applying to your company?
Avi Jain: The only thing that we have and want is passion. Home decor and handicrafts have always been a little neglected and designer focused field, so Passion and out of the box thinking is something we are always hunting for.
An important statistic is that more than 80% of our team is of engineers, in different roles as designers, marketing managers and tech ninjas.
Our Job descriptions always have our interests as: "We love out of the box thinkers and creative Dinosaurs."
CE: How would you describe your entrepreneurship journey so far? What ups and downs have you faced?
Avi Jain: It has been challenging and exciting. With everyday bringing own set of challenges, but the desire and passion for craft is something that keeps us going. Working on products, from the bottom to the final delivery, and making each step as flawless as possible is exciting and fun at same time, and also encompass all our ups and downs.
CE: Where do you see this company 5 years down the line? What are your ideas about the ideal work culture, workspace and hierarchy in the company?
Avi Jain: We see ourselves as premium destination for Home Decor and Handicrafts, with recommendation based model, where people can explore and try as many designs as possible. We are working with a lot of designers and international artists as well, and trying to bring their art-form too at Homesake.
CE: Any advice you would like to give about leadership to entrepreneurs who are just about to start?
Avi Jain: Desire backed with Faith can do wonders.
You need to have a burning desire to achieve your ambition, and undaunted faith on your capability and idea.
A lot of startups give up, due to lack of faith. It's your job to believe in your idea and also make others believe.
Note: Only logged-in members of CrazyEngineers can add replies.
Recent updates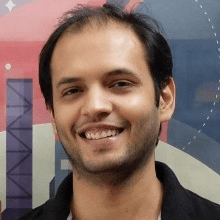 In 10 years, when I go to a hackathon and ask, "Who here has used Postman?" - I want every hand in the room to go up.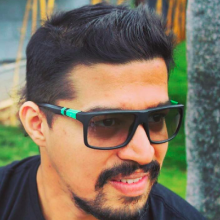 People management, analytical and not emotional driven business decisions is the key.

Abhishek Daga

Thrillophilia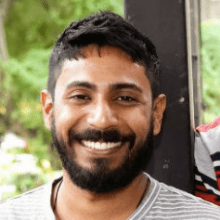 The best way to achieve long-term success is to stay anxious, be super involved in everything that the team does in the nascent stages and keep your eyes on the trophy, even on weekends.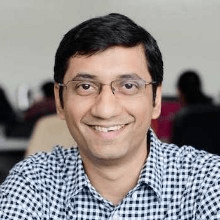 I am happy that we were able to create an online tool that helps people customise their furniture on a real-time basis.

Ajit Shegaonkar

Stitchwood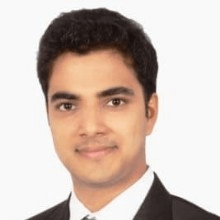 "What makes us unique is the approach and the value we bring on the table - we believe that the people who built the product, are best suited to fix it also."