"Stop ideating and start creating" - Atit Jain, Gigstart
By - CrazyEngineers • 8 years ago • 38k views
Gigstart, a marketplace that facilitates quick and transparent connect between entertainers and party planners, was founded by Atit Jain and Madhulika Pandey in the year 2013.
Atit Jain is an Electronics and Instrumentation engineer from Birla Institute of Technology and Science. After working for almost four years, Atit decided to startup with his own company. He met Madhulika Pandey at Applied Mobile Labs in the year 2012, where he was working as a Senior Manager for Promotions and Usage. The duo then teamed up to start up with The Weekend Consultant. Gigstart is their second venture.
In an exclusive interview with CrazyEngineers.com, we got Atit to talk about his experiences at Gigstart, his co-founder Madhulika, the team's goals and values, the decisions that he wish he could take back, and a lot more. Check out the following interview to find out what Atit has to say about encouraging people to take control and responsibity.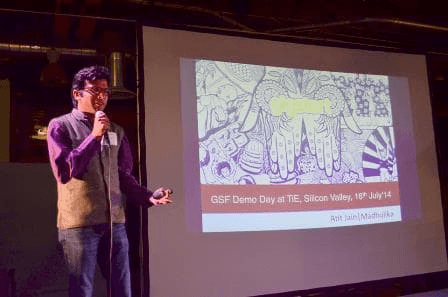 Atit Jain

CE: Hello Atit. Could you give our readers a brief overview of Gigstart?

Atit: Gigstart is a marketplace for hiring performing artistes and Entertainers. In simple words we help people find the entertainment for their events. We primarily focus on musicians, anchors, stand up comedians, make up artists and photographer right now.
On the artist side, We provide them digital representation and help them get discovered and get booked.

CE: How did you come in contact with Madhulika, your co-founder at Gigstart?

Atit: We both first met while working for another startup and then teamed together to work on a lifestyle project named The Weekend Consultant (TWC). The idea of Gigstart came to us when we were exploring revenue models for TWC. Madhulika's history with arts helped us to narrow down on it.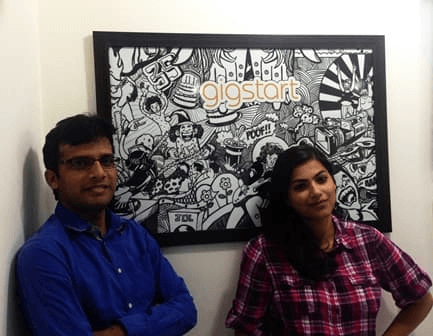 The Co-Founders

CE: What values is the team committed to?

Atit: Our team is committed to
1. Transparency
2. Smart Work
3. Diligence

CE:  Do you, as a leader, bounce back quickly from setbacks? 

Atit: Yes I don't sweat a lot over anything. I am a passionate person but am not married to an idea I believe in successful execution. I treat any setback like a course correction.

CE:  If you could go back in time five years, what decision would you make differently? 

Atit: 
If I could go back five years, I would convert my email thread with friends about a project called 'eat-at-ease' which was very much like foodpanda, into reality. We had so many great ideas back then and all the skillset in my friend circle to execute them. So in a nutshell I would stop ideating and start executing.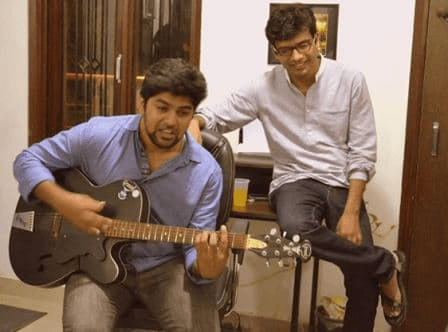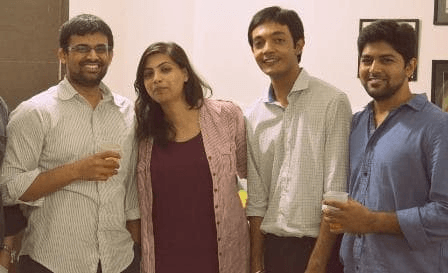 The Team

CE:  What stupid rule would you most like to kill?

Atit: I am not a rule abiding person by nature. So there are so many rules I would want to kill. For now I hate accounting J.

CE: What have you done to protect our business from competitive encroachment?

Atit: We are in a very new territory. There is very little or no competition. We believe that competition will expand the market. All online portals will hunt for that 1% bookings which is online. Rather than competing I would want to increase than 1% to 10%, 50% and eventually 100% and then worry about the competition.
CE: How do you encourage people to take control and responsibility?

Atit: Yes, We give full ownership in our company. Our company has a CEO for every vertical and all of us report to that person when it comes to that work area.

CE:  Thank you for the time you have spent with us. Any message for our readers?

Atit: Thank you so much for reaching out to us. Its too early in the game for me to give messages and advice. But I would request all the engineers to stop ideating and start creating.
Note: Only logged-in members of CrazyEngineers can add replies.
Recent updates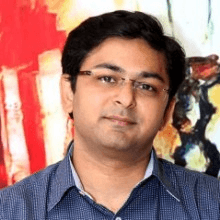 We understood the client's need of going mobile friendly and making solutions that will help save time and money. That is how our direction of being known as one of India's best enterprise mobility solution provider became an aim.

Abhijit Junagade

Winjit Technologies​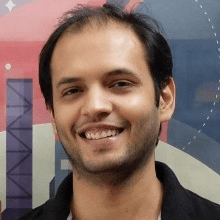 In 10 years, when I go to a hackathon and ask, "Who here has used Postman?" - I want every hand in the room to go up.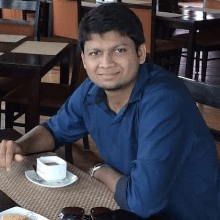 An entrepreneur's life is full of decision points. He shouldn't be afraid of taking wrong decisions.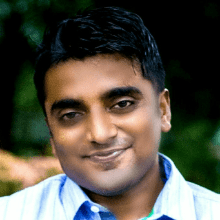 Competencies can be build and nurtured. But right ambition, right motivation and cultural fit is very imp. I will suggest all entrepreneurs in early years to codify it.

Abhishek Ballabh

ExtraaEdge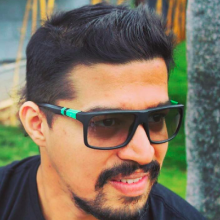 People management, analytical and not emotional driven business decisions is the key.

Abhishek Daga

Thrillophilia