How Cyrrup Co-Founder Aswini Nunna Built A Startup For IoT Powered Smart Vehicle Management Systems
By - CrazyEngineers • 5 years ago • 26.4k views
Aswini was born in a middle-class engineers family with average scores in academics but with excellent co-curricular and extracurricular activities record. She was a bright student from a very young age and would question anything and everything under the Sun. She was fond of reading about innovation and had a hunger to learn subjects than merely scoring marks, which helped her in understanding the value of knowledge.
With her dad working as a government employee, mom a homemaker and elder brother who always challenged her for learning, her family was always ready with constructive criticism. They are her source for everything and always around the corner when she needs a reality check.
During her graduate years at Vasavi College of Engineering, Hyderabad, Aswini started working for different startups in multiple roles. In September 2016, Aswini co-founded Cyrrup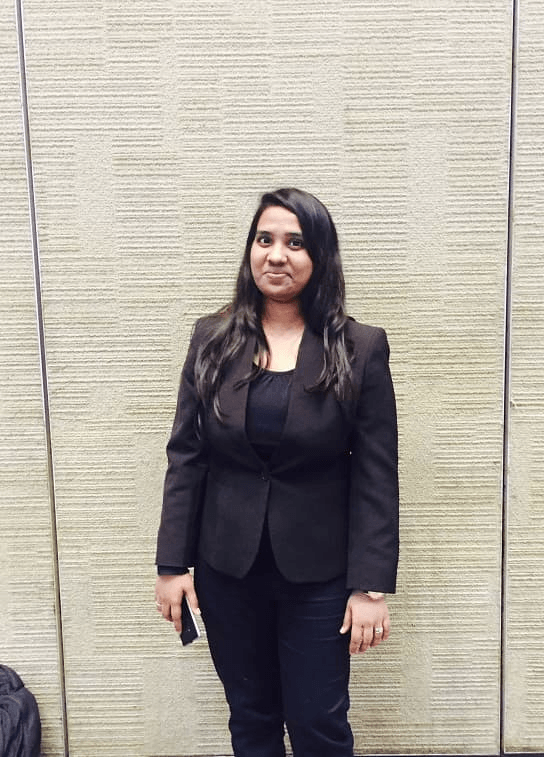 Aswini Nunna, Co-founder & CIO , Cyrrup
CE: From Sparc to Cyrrup, tell us more about your personal and professional journey so far.
Aswini Nunna: Working for startups at early stage helped me with connects and networking. I was part of my engineering college, entrepreneurship cell for 4 years. From volunteer, organizer role I became president of the college club, our team won 2 national awards for our college club. I was chair-woman to 3 campus companies at college. This helped me understand the cash-flows and management. I was hyperactive in my college days with community groups like Google Developers group, TiE, Women Tech makers.
These communities work closely with developers, startups, and innovation. I won Ideation contest in 3rd year at my college which got funded by gov for prototyping and won best project award for the same next year. That project was on tracking solution and then a year later I met my co-founder Gaurav Kumar who was working on telematics product for drunk driving. We met and discussed to start Cyrrup for road safety and security. Professionally, I am much satisfied with my learning in career and look forward to next level of challenges at work. I am leading a Facebook Developer circle community in Hyderabad, and it helps me to keep updated with technology trends.
I was the youngest of the top 25 women entrepreneurs in India by TiE AIRSWEEE program and this program got me amazing mentors like Komal Goyal, Seema Chaturvedi, Madhavi Uppuluri, Sreedevi Devireddy. We got selected for Nasscom 10000 startups program and supported by Vijay Bawra.
CE: When did you first think about the idea behind Cyrrup? What was the motivation? Who are other people behind Cyrrup? Tell us more about them.
Aswini Nunna: When I met Gaurav, he was working on safety and security of 4 wheelers. He studied Indian road accidents survey and was working on the idea. My college project is into providing safety and convenience. When we met, we ideated for 1 month on various issues we can solve using IoT and started Vehicle BlackBox in July 2016. Our motto is to reduce the accidents and to increase safety & security on Indian roads.
If I hadn't met Gaurav, I would have never started anything on my own. He was the pillar support to the company. He is from IIT Guwahati with 13+ years of work experience in hardware domain working for Samsung, Qualcomm, Intel and Texas Instruments. Cyrrup was his initiate.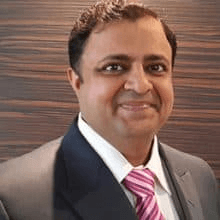 Gaurav Kumar, Co-founder, Cyrrup
CE: What important problem does Cyrrup solve?

Aswini Nunna: Road safety is our Mission. Saving human lives and adding human capital to the nation is our vision. We are addressing it one step at a time with the current focus on B2B fleet management solutions. In India, there is a road accident for every minutes and a person dies for every 6 minutes on Indian roads.
Most accidents occur due to rash driving or drunk driving. In order to solve these major issues, we came up with the Vehicle BlackBox, which works in similar fashion as an in-flight black box, with additional features to know the vehicle status, while providing safety and security of the vehicle and its occupants. This helps to prevent, identify or to manage an accident or other road incidents.
CE: What kind of research did you do before jumping into building Vehicle Black Box? For what it is used?
Aswini Nunna: Vehicle BlackBox is the complete smart vehicle management and transportation system. It's a black box for vehicles to monitor driver behavior and vehicle health while providing safety and security of the vehicle and its occupants.
It helps us to analyze the driver, how he is driving. With our data analytics reports, you can draw conclusions on his driving skills, and your vehicles health. It notifies you instantly if your driver is taking sharp turns. Also, if the driver is drunk beyond permissible level it will not allow him to drive. Panic buttons and push-to-call options comes handy in case of accidents to get instant help from our 24*7 call-center for ambulance or police help.
It has 2 cameras which track live footage's of the road taken and inside the vehicle. These footages help in insurance claims, false accuses or illegal blames. Our one of its kind visual analytics based solution detects the driver drowsiness while the vehicle is on the move. This detection is done real time and if the driver is about to fall asleep, a loud alarm will ring, which bring the driver to full alert. This goes a long way in preventing accidents.
Additionally, we are developing an auto alert system meant for drivers, targeting heavy vehicles when moving the vehicle in reverse. This is distinct in the way that it is a single-point mount solution, which detects objects in longer range, This is all-in-one system for complete vehicle management applicable for personal vehicles, fleet management or transportation management.
It can be used for transportation, logistics, delivery, fleets and travel industries. It helps the owner of fleets to keep an eye on all drivers and vehicles.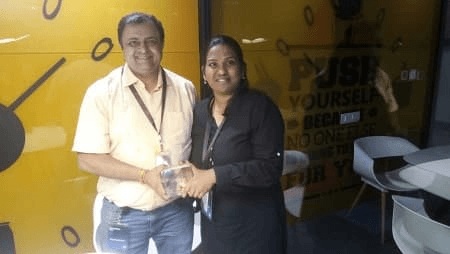 CE: What were the challenges you faced while creating it and what was your learning from it?
Aswini Nunna:
We are a self-funded startup with limited resources. Everything is a challenge in the ecosystem. Working on hardware was an expensive affair. Forming the right team and pushing ourselves beyond limits to get work done. We pivoted business model to suit market needs.
There were many opportunities, which presented them as challenges during our small journey so far. Resource crunch gave us an opportunity to explore working with passionate people who are not always motivated by money. New tech challenges on the floor, got us to identify smart ways to quickly ramp up the team in the technology.
During the course of leads identification, we went with international road shows, thus giving us immediate reach to good prospects. We offer a host of solutions, which translates to we using quite a few latest tech in our startup. Having all full time contributors was not feasible, hence we went ahead and formed tie-ups with relevant companies, which can complement us.
We quickly understood that doing me-too products won't take us very far. So, we focused a lot internally on innovations and all thanks to the team, currently we have filed three patents to our credit.
CE: How many clients have you done business with so far? Could you share your growth chart with us?

Aswini Nunna: Our focus is the B2B business. We have been giving demos to many prospects, who are either direct owners of the business, or, solutions providers to these businesses. A few of these have national fame as well. We recently signed MoU with one of the clients who is serving solutions to schools. At the same time, our digital marketing effort is paying off and we are collecting pre-orders as well.
Additionally, we have started forming a collaboration with already existing companies and startups, which can complement our solutions. They have clients on their board and they will be again good prospects for us in future.
We will be formally launching our product in February.
CE: What are the future plans for Cyrrup? How do you plan to scale up from here?

Aswini Nunna: We have always envisaged Cyrrup to bring out a positive change in the society. Currently, we have taken road safety as our mission and are focusing on it. We plan to change the way driving happens on Indian roads. This will not just happen with the help of one company. We are in full cognizance of this fact. As a matter of fact, we are collaborating with like minded individuals and companies, who have agreed to support us in this cause.
Geography wise, we are starting with just three states in India. Further scaling up to all over India, is something we look forward to. Each geography will have its own set of woes for driver safety (driving in mountains, ought to be different than in plains), which we will study and figure out a way to address them.
We do plan to scale up our technology team and are forwarding our process to form a tie-up with academia. We are very confident that this tie-up would play an important role in achieving our mission.
CE: Looking back, what is the one thing you would do differently if you had a chance?
Aswini Nunna: I worked for a year in corporate after graduation. I wish I had started Cyrrup right after graduation.
CE: What advice about leadership would like to share with entrepreneurs who are just starting out?

Aswini Nunna: Startups world looks all glamorous and easy, but its ride through hell. Startups are not for fainthearted. Every day is a challenge. It gets you anxiety, insecurities, and survival is always questionable in the competitive market. We at Cyrrup believe in passion, persistence, patience. It's a high risk, high rewards game, so bet your best on calculated risk.
CE: Thank you for your time. Any message for your readers?

Aswini Nunna: Start working on your dream or else you will end up building someone else dreams. And it is absolutely normal and common to feel you that nothing in the world is working in your favor. Stay strong and hold tight to your dreams. No matter what, always dream big.
Note: Only logged-in members of CrazyEngineers can add replies.
Recent updates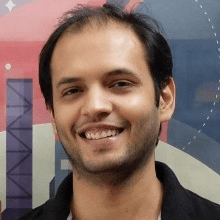 In 10 years, when I go to a hackathon and ask, "Who here has used Postman?" - I want every hand in the room to go up.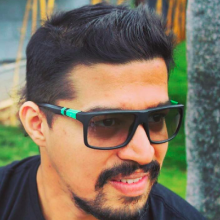 People management, analytical and not emotional driven business decisions is the key.

Abhishek Daga

Thrillophilia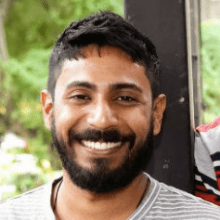 The best way to achieve long-term success is to stay anxious, be super involved in everything that the team does in the nascent stages and keep your eyes on the trophy, even on weekends.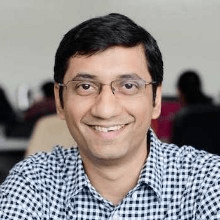 I am happy that we were able to create an online tool that helps people customise their furniture on a real-time basis.

Ajit Shegaonkar

Stitchwood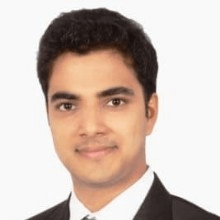 "What makes us unique is the approach and the value we bring on the table - we believe that the people who built the product, are best suited to fix it also."