" Dream Big, Follow Your Passion, and Enjoy the process. By doing so, adversities will cease to deter you." - Ashwanth G, Desicrew
By - CrazyEngineers • 9 years ago • 22.7k views
Desicrew Solutions Pvt. Ltd., a Chennai based Business processing outsourcing company, was founded by Saloni Mathotra, Ashwanth G and Manivanna J K in 2007. Desicrew was incubated by the Rural Technology Business Incubator (RTBI) of IIT-Madras.
In an exclusive interview with CrazyEngineers, Ashwanth and Manivannan talk about Desicrew, their team at Desicrew, their journey in the last seven successful years, market competitors and changes in the Indian educational system over the years.
Please read the interview to know more.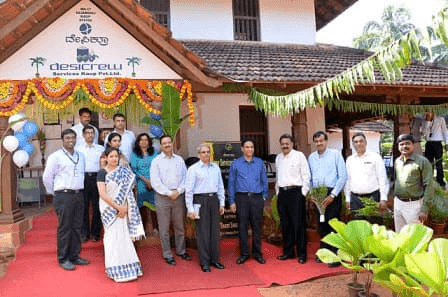 CE: Could you please tell our readers more about DesiCrew Solutions?
Ashwanth: DesiCrew Solutions Pvt. Ltd. was founded by Saloni Malhotra, incubated by the Rural Technology Business Incubator at IIT- Madras.
Saloni was working in a Web-based media company in Delhi. After listening to a Lecture by Prof. Ashok Jhunjhunwala, she quit her job and moved to Chennai to create a rural-based business model. Under the mentorship of Prof. Ashok Jhunjhunwala, Saloni worked on project on creating employment in rural areas. After one year of working on the project, a rural BPO company was registered in the name of DesiCrew Solutions Pvt. Ltd in 2007.
The underlying idea is to create IT-based employment in rural areas which will offer cost-effective back office solutions to clients. Such an initiative would also reduce urban migration with services built on the values of delivering world class quality and cost efficiency, the DesiCrew model propagates inclusive growth for the rural section of India's population by providing them with job & wealth creation opportunities.
At DesiCrew, we believe that any labor intensive IT-based task, no matter how complex it may be, can be successfully migrated to our rural delivery centers. Our business outsourcing services provide significant scope for maximizing business value through cost management, operational efficiency and innovation.
Currently, we have over 300 people working out of our rural centers in Tamilnadu and Karnataka. We also have small teams working across different states. We provide back office support to leading Insurance Companies, FMCGs, IT companies, Educational Institutions and Telecom Service Providers.
CE:  DesiCrew is one of India's very first rural Business Process Outsourcing facilities. It has been a nine year long journey for DesiCrew since then. Could you please share your experiences with the readers?

Ashwanth: Actually, we are only 7! Our company was incorporated in February 2007. Since then, it has been an eventful journey, thus far. Initially, we had to convince customers about the concept of a Rural BPO. ie many were not sure of the delivery capabilities, skillsets of our rural team, basic infrastructure, data security and the likes. Then there were questions about our business model and profitability. We also had to train and prepare our rural delivery teams to constantly meet and exceed SLAs of our clients.
Now, after 7 years, we have proved that the Rural BPO is a sustainable business model. Our Social Audit report confirms the impact created in the areas where we operate. Employment at DesiCrew makes a significant impact on the lives of its employees and their families. We have had happy stories of our employees being able to fund their education, support their family and make a positive change to their lifestyles.
Clients have also recognized the value we provide. We are no longer perceived as a nice CSR concept, but a partner or a vendor who can bring cost advantage and delivery benefits to their process. DesiCrew is now working with Market Leaders, Innovative Start-ups and MNCs, offering a wide array of back-office services.
While we have evolved our business model over the years, we still retain the nimbleness and agility of a start-up.
CE:  How did the team at DesiCrew come together?

Ashwanth: 
As they say, 'Birds of a Feather, Flock Together'.
Saloni was instrumental in bringing together and retaining the current team. This also includes our investors. Rajiv Kuchhal, our angel Investor, is the Chairman of the Board. We have received investments from Ventureast and ResonsAbility. Manivanan, our current CEO, is an IIM-B graduate and a UPSC topper. Thiru, VP- Operations, had run his own BPO and was a Professor in his earlier avatars. Some of our Delivery Managers are those who have worked in Metros, but have chosen to go back to the rural centers in their villages.
All of us are from different backgrounds, but the entire team is bound by the common passion of wanting to make a positive change to Rural India. We strongly believe that we can make significant bearing on Rural India, through the Impact Sourcing model.
CE:  DesiCrew has been shortlisted for 25 Social Innovations at the Action for India Forum 2014, has won the Udyog Rattan Award 2013, Sankalp 2009 Awards, The Manthan Award in 2008 and many more. Where do you see yourself five years down the lane?

Ashwanth: Honestly, the awards have no bearing on our future goals. It is a humbling experience to be identified and awarded by such prestigious institutions. While it reaffirms our faith in our journey, it also makes us more responsible. We have always been driven by the goal of creating IT based jobs in Rural India. We have learnt, through our journey thus far, that work of significant value can be generated by rural youth to Customers across then globe. In the next few years, we will be focus on expanding our presence, and also climbing up the value chain in the portfolio of services offered to our clients. We also want to execute more knowledge-based work out of our Rural Delivery centers.
CE:  You completed your B.Tech in the year 1993. How do you think the educational system in India has changed over the years?
Mr. Manivannan: It has certainly changed a lot , but it is a moot question if it is for better. The educational system has been more influenced by the commercial interests than the academic pursuits. On the other hand, the monopoly held by a few institutions is gone and some of the new ones have shaped up better in terms of reach and thought processes. Collaborations with outside India have become the norm than an exception. The onus of learning has shifted to the students from the educators. I am not sure if pursuing excellence is still the passion for the educational system.
CE:  Who are the competitors at DesiCrew and how well are they doing by comparison? How big is the market you are targeting?

Ashwanth: For DesiCrew, the competition is from both Urban BPOs and other Rural BPOs. There have been several occasions where we have all pitched for the same project. Hence, we have to be on par with the mainstream BPO companies, in terms of Delivery Standards.
It is encouraging to see the rise of BPOs based out tier II and Tier III towns and villages, across the country. A lot of interest has been shown by the mainstream BPO firms to partner with Rural BPOs. The market for Impact Sourcing companies is nearly as big as the Indian BPO market.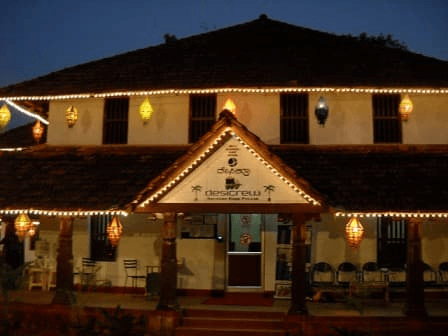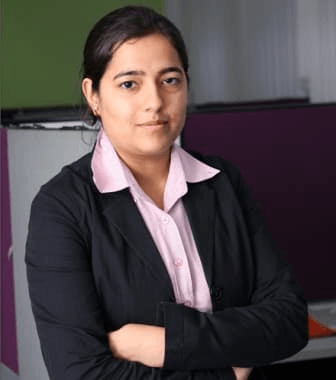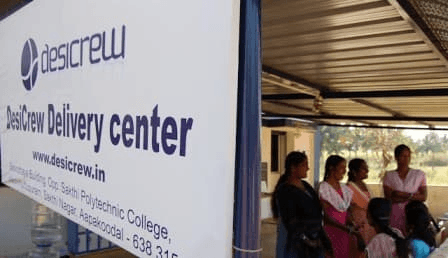 CE: Was it difficult for you to put together the resources needed to start a new company?

Ashwanth: There were challenges in bringing together the team, convincing customers, transitioning projects, setting up the infrastructure, training people. It gets more challenging, when you do it without adequate funding. Looking back at all of it now, we are proud of having come through the phase, the way we did it. There were difficulties, but the way the team handled it, made the journey more fun. We owe a lot of it to the team which shared the vision of DesiCrew.
CE:  Thank you for your time. Any message for our readers?
Ashwanth: Thank you for the opportunity to share our story.
I am not sure if we are big enough to leave a message. But, all we can say is;
Dream Big, Follow Your Passion, and Enjoy the process. By doing so, adversities will cease to deter you.
Note: Only logged-in members of CrazyEngineers can add replies.
Recent updates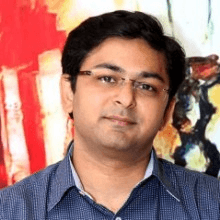 We understood the client's need of going mobile friendly and making solutions that will help save time and money. That is how our direction of being known as one of India's best enterprise mobility solution provider became an aim.

Abhijit Junagade

Winjit Technologies​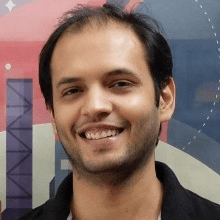 In 10 years, when I go to a hackathon and ask, "Who here has used Postman?" - I want every hand in the room to go up.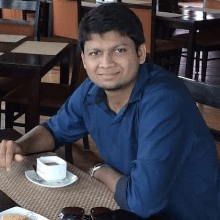 An entrepreneur's life is full of decision points. He shouldn't be afraid of taking wrong decisions.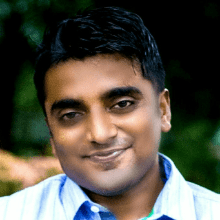 Competencies can be build and nurtured. But right ambition, right motivation and cultural fit is very imp. I will suggest all entrepreneurs in early years to codify it.

Abhishek Ballabh

ExtraaEdge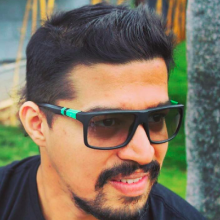 People management, analytical and not emotional driven business decisions is the key.

Abhishek Daga

Thrillophilia