Ashish Jindal Co-Founded 'CodeYeti' After Frustrating Experience At Outsourcing App Development
By - CrazyEngineers • 7 years ago • 22.8k views
After completing his B.Tech and M.Tech in Computer Science from IIT Delhi, Ashish Jindal started working a software development engineer at Amazon. Within a period of 11 months, he realised that he was not fit for the 'employee life'. He left his job and started playing around with ideas. Meanwhile, he also worked at a startup called 'Guavus' in Gurgaon. One thing led to another, and in January 2014, Ashish launched his first startup 'ZopHop' - an app that assists you while travelling in public transit. Unfortunately, things did not work out well for ZopHop.

On look out for a different startup idea, Ashish got together with Puneet Gupta and Apoorva Pandhi and the trio started developing an app-based product. For speeding things up, they sought help in development and therefore decided to outsource some coding part. Much to their dismay, the results they got were far from being up to the mark.

The team to which they outsourced their development was not able to deliver on time and the product lacked quality. The bad experience with outsourcing got the trio to think about the problems it encased. When it came to outsourcing, they observed a general lack of confidence in terms of quality and reliability in their friend circle as well. Sensing this as a huge opportunity, the trio startedCodeYeti.com in April 2015.

Within 14 months of operation, CodeYeti has delivered over 70 projects and have grown their startup to a team of 40 people. In this exclusive interview with CrazyEngineers, we got Ashish Jindal, Co-Founder, CodeYeti to talk about their venture, how they hire, their biggest challenges and a lot more! Read on!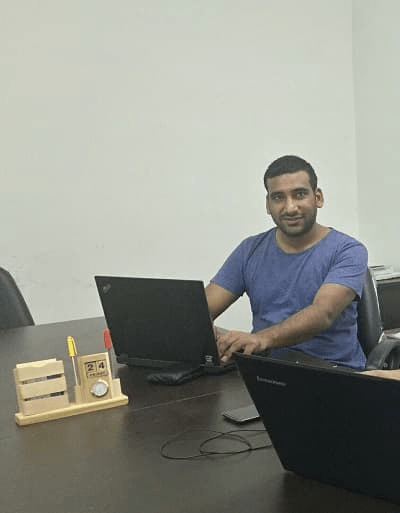 Ashish Jindal, Co-Founder - CodeYeti 
CE: Tell us about your growing up years, family background 

Ashish Jindal: I was born in a small town near Bathinda, Punjab in a typical middle class family. My mother is a science teacher & father is a manager (govt official ). My parents are quite liberal and open minded. Unlike typical stories about IITians you might hear, I was never pressurized to study. I used to play a lot, cricket & flying kites was my favorite pass time ?, but I was equally aware about the importance of studies & education.


CE: How were your B-Tech and M-Tech days at IIT Delhi?

Ashish Jindal: IIT days were the best time of my life so far. Surrounded with so many genius minds humbles you up. Most of our nights were spent playing Age of Empires, Counter strike & Cards.


CE: How was your work experience prior to CodeYeti?

Ashish Jindal: After graduating I joined Amazon, Bangalore as a Software Developer. I worked there for about 10 months before realizing that job is not for me. I worked briefly with Guavus, a big data firm in Gurgaon, before jumping into entrepreneurship. My first startup ZopHop, was into public transport. Unfortunately things didn't go well with ZopHop, so I decided to start CodeYeti.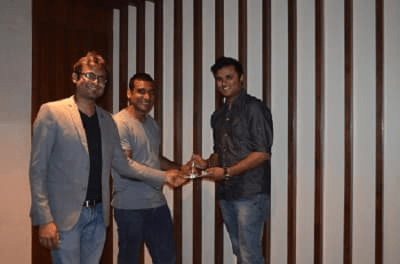 CodeYeti Founders - Ashish Jindal And Puneet Gupta 
CE: Could you explain CodeYeti and all the products/solutions it offers?
Ashish Jindal: Our forte is end to end development of native Android & iOS apps and websites. UI/UX & designs are given utmost priority.
CE: How did you get people to start working with you on this startup? Who are the key members in your team?
Ashish Jindal: Hiring good quality engineers were of the main challenges that we faced in the beginning but we were not willing to compromise.
Being a startup we offer our employees with flexible timings, chill work environment and a fertile ground for learning. We don't maintain hierarchy and consider everyone to be equal.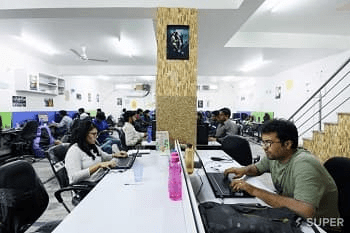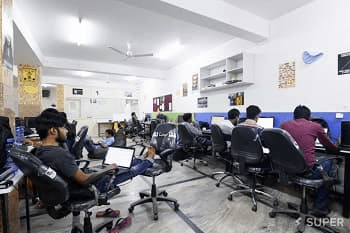 CodeYeti WorkPlace 
CE: What are your stats in terms of users per month and monthly growth?

Ashish Jindal: We measure our growth in terms of our team size. Currently, we are growing at a fast pace with 5-6 new joiners every month.


CE: How big is the CodeYeti team at the moment? How do you go about hiring? What are your expansion plans?

Ashish Jindal: Currently we are a team of 40. We hire from various platforms like Linkedin, Internshala and Facebook. We are aiming to be a 100+ member team by the end of March 2017.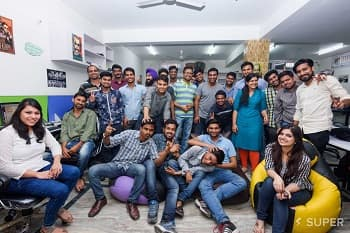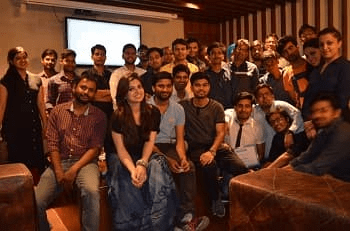 CodeYeti Team 
CE: How do you maintain customer support and what extra measures do you take for their satisfaction?
Ashish Jindal: Before launch a thorough testing is done. We provide complimentary support of 1-3 months after launch in case of any runtime issues or bugs. However, we have even helped our clients after 10-11 months of launch as a friendly gesture.
Most of our business has been through word-of-mouth of our happy clients. Our motto is simple "One happy client brings ten more clients to us."
CE: Where do you see your company two years from now?
Ashish Jindal: We are very proud of our achievements so far. We have created a brand name within a short time span. I feel we are well poised to be a global leader within 2 years. Our aim is to be a 300+ team size by end of coming 2 years.
CE: What are the biggest challenges you've had to face while running this company and how did you tackle them?
Ashish Jindal: Hiring and retaining good talent is the biggest challenge. Talented & enthusiastic people are very rare to find. We spend much of our time screening & interviewing candidates. Thorough interviews are conducted not only to judge skills & aptitude but also attitude. Attitude is equally important. Without right attitude a person can't fit in a startup environment.
CE: Any message for young engineers and aspiring entrepreneurs?
Ashish Jindal: Identifying what you actually want from life is utmost important. Identify it & set a metric for yourself to measure it. It can be a simple metric like annual income or number of travel trips. Work hard & intelligently to increase that metric. I believe in a simple principle of 3Ps: Passion, Patience & Perseverance. Good luck!
Note: Only logged-in members of CrazyEngineers can add replies.
Recent updates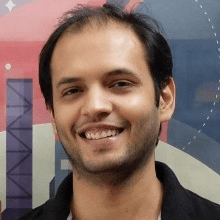 In 10 years, when I go to a hackathon and ask, "Who here has used Postman?" - I want every hand in the room to go up.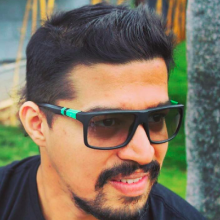 People management, analytical and not emotional driven business decisions is the key.

Abhishek Daga

Thrillophilia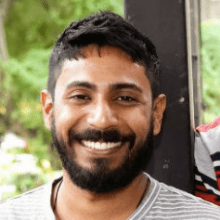 The best way to achieve long-term success is to stay anxious, be super involved in everything that the team does in the nascent stages and keep your eyes on the trophy, even on weekends.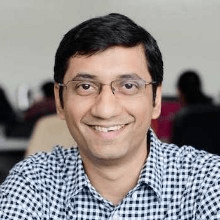 I am happy that we were able to create an online tool that helps people customise their furniture on a real-time basis.

Ajit Shegaonkar

Stitchwood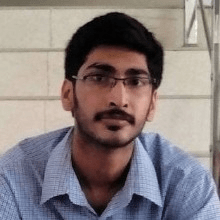 I have learned that just developing a good product is not enough. Marketing and advertising is as important as making a good product.

Akash Shastri

Brainasoft​