Zarget CEO Arvind Parthiban On Helping Startups Optimise Websites To Increase Online Conversions
By - CrazyEngineers • 7 years ago • 21.2k views
[Important Note: Freshworks has acquired Zarget and currently Arvind is working in Freshworks as a Marketing Director. Check Link: Freshmarketer]

Born and brought up in Bangalore, Arvind Parthiban moved to Chennai to complete his engineering in Computer Science from SMEC - Anna University. He comes from a business owners' family and his father always motivated him to start a company of his own. After graduation, in 2005, he started working at Zoho Corp, a job where he learnt how the industry works. He donned several hats at the company, right from being a pre-sales engineer, to a product consultant and later a Marketing Analyst.

It was at Zoho, that Arvind found his future co-founders. In 2015, Arvind got together with Naveen Venkat and Santhosh Kumar to start Zarget. The trio left their lucrative jobs and started working on building a prototype. In a few months, their first version was ready and they realised that they had something unique to offer and got more people to join in, by showing them the big picture. Today, together the team aims to streamline the optimisation process for websites.

In this exclusive interview with CrazyEngineers, we got Zarget CEO and Co-Founder Arvind Parthiban to share his insights. Read on!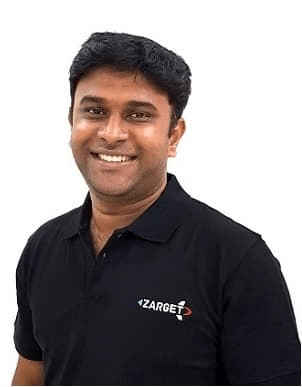 Arvind Parthiban, Co-Founder & CEO - Zarget 
CE: What do you remember the most about your engineering college days and subsequent work at Zoho Corporation?

Arvind Parthiban: My college days were very much like the others. I was into sports, and used to spend a lot of time on the ground. After my graduation, I was contemplating between pursuing MS and working for sometime. That's when I joined Zoho. Zoho gave me a flexible working atmosphere where I could concentrate on sports as well. I learnt a lot while working at Zoho than in college.
CE: Tell us more about Zarget. Why was the need felt?

Arvind Parthiban: Talking about Zarget, it is a product that helps digital marketers, product managers, web designers optimize their websites and increase their online conversions. We have come up with the industry's first chrome plugin that helps in creating and managing experiments. As a part of the product, we have A/B testing, Heatmaps and Funnel analysis modules that can be used in tandem to increase website conversions.
Need for Zarget felt because as a marketer at Zoho, I used to work on a lot of campaigns.
To increase the engagement, I needed few changes made to the website from time to time.
To get the best performing design, I needed to run A/B tests. I had to depend a lot on the webmaster and the product manager to test these changes and it took longer than I expected. That's when I realized that marketers needed a tool that would enable them to create and manage A/B tests without much dependency on the webmaster or product managers. That's how the idea started.
CE: In what way is Zarget is exceptional? How has it faired in the last few months of its operation?
Arvind Parthiban: We went live in May and it has been very exciting since then.
Currently we have more than 40 paying customers and about 400 plus active users who love our product.
CE: Tell us more about features/services offered by Zarget.
Arvind Parthiban: Zarget has poised to become a most useful website optimization suite. Giving you a slight overview of the features it has and how they all help in getting more conversion. Basically, website optimization is used to meet business objectives by systematically improving the performance of a website.
For that, few methods have to be followed such as Funnel analysis, Heatmaps, Clickmaps, Scrollmaps, A/B testing, Split URL testing and so on. Each of these has special functionality and their significance are high. Whether your website goal is to increase customers, maximize the downloads or subscriptions, website optimization can be used to meet those goals.
CE: What do you enjoy the most about running Zarget?
Arvind Parthiban: Right from a small apartment where it all started, to our current office, the most enjoyable part of Zarget is working with this extraordinary team. Our team is extremely passionate about the work they do and this can be seen in the energy that they bring to the table.
As founders, we have ensured transparency across the company and always asked our colleagues to question our every move. This has ensured that every colleague of ours constantly thinks about making Zarget big. That, is the most enjoyable reason about being a part of Zarget.
CE: What is the most difficult part?
Arvind Parthiban: It isn't always an easy job to run a company. And if you are leading a startup, then comes a lot of responsibilities to deal with and decisions to make. While being a leader demands time and endeavor to run a successful company. You also need to take care of your employees who are counting on you for direction. But as a smart leader, you can always make most out of your working hours by hierarchising and simplifying the tasks.
CE: Who was your first big client and how was the experience of dealing with
them?
Arvind Parthiban: Our first big client was 91Mobiles. It is one of the largest gadget research sites in India helping people find gadgets that best suits their needs. Being one of the larger companies, they were hesitant to trust our product and go ahead with the purchase. However, we complimented our product with good support throughout the evaluation and ensured all their questions were addressed. This greatly added to our credibility.
Very soon, they were extremely happy with our product's performance as well as our superior support and decided to go ahead with the purchase.
CE: What are the team's efforts currently focused on? Where should we expect Zarget to be in next 2 years?
Arvind Parthiban: We always put ourselves in an uncomfortable state which eventually makes us create real challenges. Our team is currently focusing on making advances in optimization techniques to include in our website optimization suite.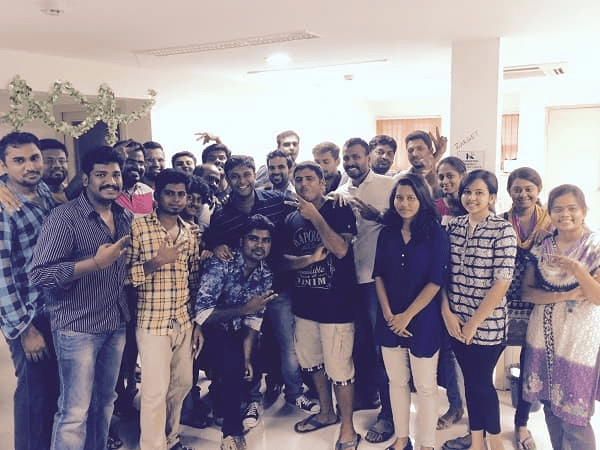 Zarget Team
CE: What do you love the most about being an entrepreneur?

Arvind Parthiban: Being in a cubicle, it is hard to experience new things. But as a human we love to have new experiences. Running a business on your own will take you through many new challenges that you have to solve by working as a team and finally you become an expert in handling such situations. Experiencing something new is always invaluable. Another thing that perks me up is that learning never stops when you are an entrepreneur.

CE: Any message for your readers?

Arvind Parthiban: If you are a budding entrepreneur, my first advice would be to identify your strengths and the strengths of your competitors. Once you have this sorted, it is easy for you to position your product in such a way that you have a competitive edge over your competitors.
Note: Only logged-in members of CrazyEngineers can add replies.
Recent updates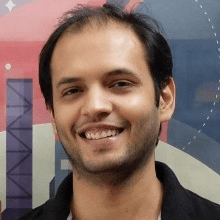 In 10 years, when I go to a hackathon and ask, "Who here has used Postman?" - I want every hand in the room to go up.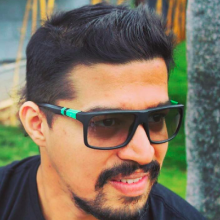 People management, analytical and not emotional driven business decisions is the key.

Abhishek Daga

Thrillophilia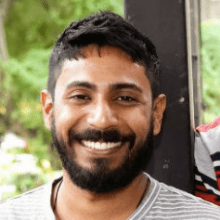 The best way to achieve long-term success is to stay anxious, be super involved in everything that the team does in the nascent stages and keep your eyes on the trophy, even on weekends.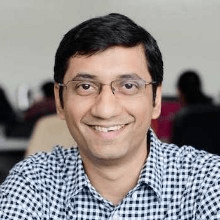 I am happy that we were able to create an online tool that helps people customise their furniture on a real-time basis.

Ajit Shegaonkar

Stitchwood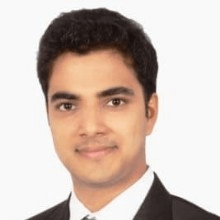 "What makes us unique is the approach and the value we bring on the table - we believe that the people who built the product, are best suited to fix it also."