Experience is not directly proportional to anyone's entrepreneurial dream."- Arvind Pani, Reverie Language Technologies
By - CrazyEngineers • 9 years ago • 35.4k views
With a mission to "remove the language barrier in text communication", Reverie Language Technologies was started by Arvind Pani and his friends - S. K. Mohanty and Vivekananda Pani. Reverie Language Technologies is a software product company that makes text communication (read and type) possible in any language on all digital platforms.
Read the following interview to know more about Reverie Language Technologies, Arvind Pani, his team and the various challenges faced by them and the importance of working in a team.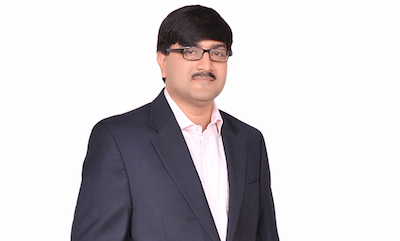 CE: Can you tell the readers more about Reverie Language Technologies?

Arvind: It is a little known fact that out of 6.5 Billion mobile users worldwide, only about a Billion prefer English as their first language. Yet, 57% of the content on the Internet is in English language, although there are about 50 languages in the world that are very popular. Closer home, India's English literacy is less than 10% and over 500Mn mobile users are literate in their languages but not in English. It is estimated that over 3.5 Billion mobile users worldwide are digitally excluded as their local languages content is either not available or the user experience is unsatisfactory. Reverie Language Technologies is all about including these users in the digital revolution and providing users of all major languages of the world the same rich experience as enjoyed by the English language users.
Our mission is to "Remove the language barrier in text communication" by providing best language experience to digital users.
CE:  From NIT, Rourkela to SAIL to L&T to Intel and finally an entrepreneur. Can you tell us more about your background?

Arvind: Though I worked extensively in the corporate sector but I always wanted to be an entrepreneur. That was on my mind and it reached a point where a decision had to be taken before it became too late to switch. Thus, after a long stint in various corporates, I decided to start my own company along with my co-founders.
CE:  Co-founders Vivekananda Pani and S. K. Mohanty have 16 years and 27 years of experience respectively. How did the team come together?

Arvind: Vivek and I are siblings and both of us had been discussing since 2000-01 about the language divide and starting a venture in this field. However, the right time was 2009 when mobile devices started reaching the masses. As we started putting together our business idea, Vivekanand, who had worked with S.K.Mohanty at CDAC shared our business idea and dream with him. Mohanty has done some pioneering work in typography and is one of the best in business today for digital typography, especially for the languages that aren't that well addressed today, e.g., Indian, South Asian, Perso-Arabic, etc. Mohanty and Vivek shared over 4o years of collective experience in language computing, research and development and have complementary skills. This is how we took our first step of setting up the founding team.
CE:  Do you think an engineer works his best when working solo and not in a team?

Arvind:
An engineer works best solo as long as it is all about a technology that is in the lab. But once the technology needs to be shaped into a commercially viable product for roll out in the market, working in team with complementary skills is the only way forward.
It is important because collaboration is required at every level to build a product that is usable and saleable.
CE:  How important is experience according to you? What will be your message to engineers who have just stepped out of college and have entrepreneurial dreams?

Arvind:
Experience is not directly proportional to anyone's entrepreneurial dream.
If you can identify a large problem and can come up with a commercial viable product which can be monetised, you are in business. If you can fulfill these 3 criteria, experience is of no consequence.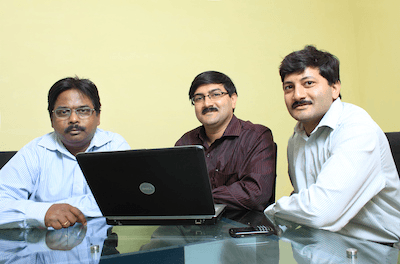 CE:  Are you basically targeting the Indian Market? Reverie app is compatible with which all international languages?

Arvind: Having the team in India and also given that the market in India is large enough for a problem we are trying to solve, we focused on India first for commercial roll-out. However, today, we support 46 languages of the world and are now ready to enter other global markets like West Asia and South East Asia. These markets have high penetration of digital devices and an inclination to use local languages. We plan to address the language divide in these markets.Through some of our partner, we have our products already available in Thailand, Middle-East Vietnam, etc.. We plan to have our sales and marketing presence in the Middle-East markets by end of this year.
Reverie's platform currently supports 46 languages of which 22 are Indian languages over various digital platforms. Kindly note, Reverie is not an app, its a platform to support local languages.
CE: In the year 2011, Reverie was awarded for its innovative idea by Qualcomm through the QPrize Competition. This is a big achievement. ? How did this help Reverie? What inspired you to found Reverie?

Arvind: Qualcomm's Q-Prize is one of the best seed/angel investments that any startup can get. Reverie participated in the contest in 2011 and won the India chapter. The prize money $1,00,000 came to us at a time when we were looking for funding to take our prototype to the markets for a commercial launch. We believe Q-Prize can really help start-ups which are looking to take the next step of growth. This not only gives you money but credibility in the market. Recognition from a company like Qualcomm is a big achievement for start-ups.
CE:  How difficult was it for you to put together the resources needed to start a new company?

Arvind: Between the founding team, we had a huge knowledge base of how to go about with designing our product for the industry. However, our first challenge was to put in place a good technically sound team for which we hired a mix of freshers and experienced professionals. The team has stood by us all these years and I think reason for this the problem that we are trying to solve and its uniqueness, it challenges us every day to come up with something better than we already have.
The other challenge that we faced was convincing our prospective clients and the industry about our product that it is one of the best in local language domain. Obviously, no one would take a start-up's word but over the years, clients and companies who have used our platform now do believe that we are best-in-class.
CE:  Thank you for your time. Any message for CrazyEngineers?

Arvind:
I believe that if you have a business idea then give it a fair chance, take it to its logical conclusion. It doesn't matter whether you succeed or not, what matters is that you gave it your best.
If you are convinced about your product then you can convince the people in the market that your product is the best. 
Note: Only logged-in members of CrazyEngineers can add replies.
Recent updates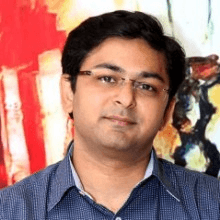 We understood the client's need of going mobile friendly and making solutions that will help save time and money. That is how our direction of being known as one of India's best enterprise mobility solution provider became an aim.

Abhijit Junagade

Winjit Technologies​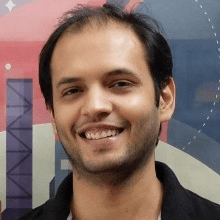 In 10 years, when I go to a hackathon and ask, "Who here has used Postman?" - I want every hand in the room to go up.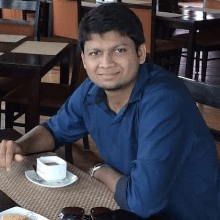 An entrepreneur's life is full of decision points. He shouldn't be afraid of taking wrong decisions.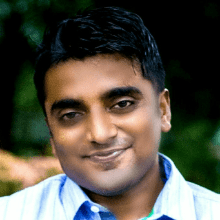 Competencies can be build and nurtured. But right ambition, right motivation and cultural fit is very imp. I will suggest all entrepreneurs in early years to codify it.

Abhishek Ballabh

ExtraaEdge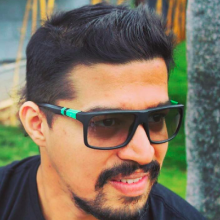 People management, analytical and not emotional driven business decisions is the key.

Abhishek Daga

Thrillophilia