IIT-Dropout Arpit Kothari On Creating 'Medd' - An Online Portal To Book Diagnostic Tests
By - CrazyEngineers • 7 years ago • 34.7k views
Arpit Kothari comes from a family of doctors. His mother is a pathologist. She started her own lab in 2011. Arpit spent the three months helping her set up the lab, from organising the inauguration to marketing and operations, and got a deep understanding of the operational and marketing issues faced by labs. He also realised the importance of quality and accreditations in medical laboratories.
During the same time, Arpit got admission in IIT Bombay in Chemical Engineering department. However, life had different plans for him and he eventually had to drop out of classes to give full-time for the work he loved the most - running a startup.
This is the story of how Arpit, whose biggest inspiration has been his mother, kindled his entrepreneurial spirit, to create Medd - an online portal to book diagnostic tests online. The key problem he and his team are trying to solve in the healthcare domain could make a substantial impact on the lives of billions of people. Read on!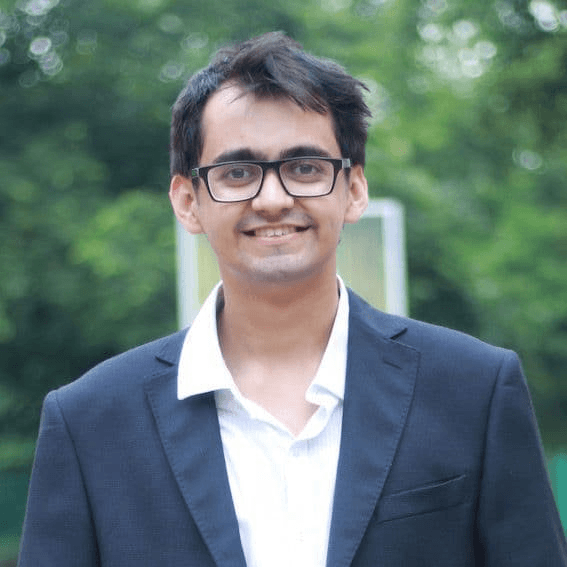 Arpit Kothari - Medd
CE: How would you narrate your college days at IIT Bombay and your other initiatives - Samdhan (NGO) and Walnut?

Arpit Kothari: IIT Bombay was great and it changed my perspective of the world. I was surrounded by really smart people who I was competing with daily. There was great comradery and I think it is the best place to spend your formative years in – brutally competitive and nurturing at the same time!
Samadhan is a not for profit which provides high quality, affordable diagnostic solutions to urban population majorly in Madhya Pradesh. We started in 2011 and have helped over 150,000 patients in Indore this year.
We have 20 centres in Indore, Bhopal and Ratlam which do medical tests at upto 70% discount. For this we have tied up with the state's best and biggest lab - Central Lab Indore, which is both NABL accredited and College of American Pathologist proficient. I presented the model in World Congress on Public Health, 2015 and was offered aid to start more such centres. To make it scale faster, we decided to start Medd as a technology platform which connects patients with the best labs around them.
CE: What was the reason behind shutting down Walnut? 
Arpit Kothari: Walnut was a learning centre in Mumbai which I started in third year of college. It was moderately successful and grew to 60 students and 2 centres in one year. We however did not see it scale or add value in terms of learning and so decided to shut it down.
CE: When did you decide you wanted to drop out of college?

Arpit Kothari: Drop-out wasn't a conscious decision. Work became too much to handle so I slowly stopped going to classes and became a dropout.
CE: What inspired you to build something in Healthcare Domain?

Arpit Kothari: I have always been working in healthcare – first in my mother's lab, then as a research student at Centre for Urban Science and Engineering, IIT Bombay and then as an independent consultant for hospitals in Ethiopia. I could see huge problems in the system and there was an opportunity to make a real, substantial impact on the lives of billions of people.
CE: How did the team come together? What kind of inputs did your co-founders bring in?
Arpit Kothari: After my presentation at the World Congress on Public Health, I went straight to Anurag's hostel room to discuss the idea. We started building Medd half an hour later. This was towards the end of February, 2015.
We launched a basic website in March and got first seed fund from Ajeet Khurana in April.
This was the same time Akash joined in as a co-founder and Era started helping us out in Mobile Technologies and Architecture.
CE: What kind of research and planning went on before taking the plunge?

Arpit Kothari: The plunge was purely based on gut feeling. We literally decided it in 30 mins. Though Anurag and I both come from pathology backgrounds, and we had a fair idea about the market, it was the potential of disruption and the scale of impact we could create, which pulled us into doing Medd.
CE: What was most challenging part of building Medd? How did you tackle the biggest problems in your startup's journey so far?

Arpit Kothari: The most challenging part for our journey was getting people – a team, investors and early customers who saw the vision and though it was hard, we were lucky to meet great people who have contributed immensely to make Medd happen and we hope to have great talent join in on our journey ahead.
CE: What are different packages/services offered by Medd?

Arpit Kothari: Medd is your personal diagnostic app currently available on Play Store. You can book pathology (blood and urine tests – CBC, Lipid Profile, Thyroid), radiology tests (sonography, X-Ray, CT Scan, MRI) and health check-ups from the best of labs and hospitals around you at a 15-50% discount.
Our biggest differentiator is that we tie up with only the best of labs and hospitals – preferably NABL accredited, national chains or the best accredited labs in an area.
There is an option of both going to the lab hospital and getting yourself tested and for select tests and select labs getting the sample home collected and report delivered to your via email, app and courier.
CE: Who are other people behind Medd's success? How do you go about hiring at Medd?

Arpit Kothari: We have a team of 10 people who are fully dedicated to the cause. There are no designations as such and people keep switching between departments. Other core members from the team include Anand, Mohit Vijay in marketing and operations and Abhishek and Era in technology.
We try to hire freshers who are really passionate about what they do. Attitude is the most important thing for us. Once we hire someone, we give them all the support, freedom and resources to triumph. The team is like a family to us and we support each other in thick and thin, and there is a lot of cross learning that happens. For example, in October everyone did coding because we were short on technical talent, and in November, everyone did sales and marketing.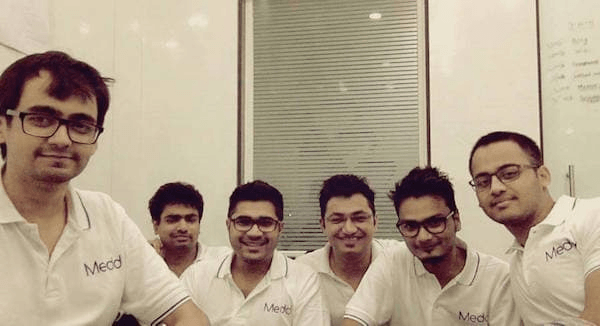 Medd Team
CE: What was the reaction from family and friends when you told them about your concept and the will to startup?
Arpit Kothari: Everyone liked the concept. There was a real problem we were solving which would make the world a better place to live. It was however difficult for our family to accept us dropping out of the IIT Bombay to start-up.
Seeing the initial success, they have become more relaxed and passion is contagious – they now come up with brilliant ideas and advices, and help in more ways than one.
CE: What are the team's efforts currently focused on?

Arpit Kothari: We are continuously improving our product and service quality. We are also looking to hire great people who can become future leaders and take Medd to the next level.
CE: What does the future look like for Medd? Tell us about your expansion plans.

Arpit Kothari: Medd is growing and we want to grow faster. We see ourselves evolving tremendously and may take various approaches to solve the same problems. We want to focus majorly on Mumbai and Indore, and serve more customers better!
CE: Any message for aspiring engineers?
Arpit Kothari: Don't talk about wanting to do something. Start doing it.
Note: Only logged-in members of CrazyEngineers can add replies.
Recent updates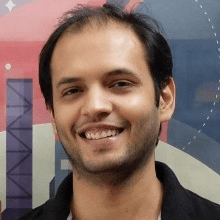 In 10 years, when I go to a hackathon and ask, "Who here has used Postman?" - I want every hand in the room to go up.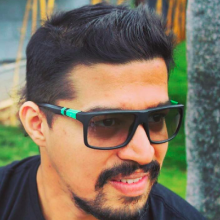 People management, analytical and not emotional driven business decisions is the key.

Abhishek Daga

Thrillophilia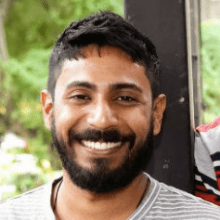 The best way to achieve long-term success is to stay anxious, be super involved in everything that the team does in the nascent stages and keep your eyes on the trophy, even on weekends.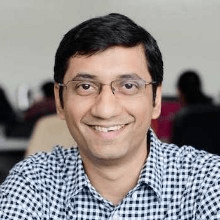 I am happy that we were able to create an online tool that helps people customise their furniture on a real-time basis.

Ajit Shegaonkar

Stitchwood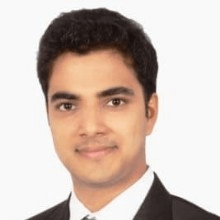 "What makes us unique is the approach and the value we bring on the table - we believe that the people who built the product, are best suited to fix it also."