Connect People With Kabadiwalas Via Online Media And Help Them Get Rid Of Waste
By - CrazyEngineers • 8 years ago • 30.3k views
Kabadiwala was founded in February 2013 by Anurag Asati and Kavindra Raghuwanshi. Kabadiwala is currently present in over 5 cities of Madhya Pradesh including Bhopal, Gwalior and Indore. They aim to expand their services to Mumbai, Delhi and Chattisgarh soon.

Anurag Asati competed engineering in Information Technology from Oriental Institute of Science and Technology, Bhopal in the year 2013. Kavindra Raghuwanshi was Anurag's professor during college days. The duo co-founded Kabadiwala when Anurag was in final year of engineering.

In an exclusive interview with CrazyEngineers.com, we got Anurag to talk about his experiences at Kabadiwala, his educational and professional background, what made him quit his job, how does Kabadiwala work and the business model. Anurag also talks about his biggest fear, what makes Kabadiwala unique and a lot more. Read on! 
CE: Hi Anurag. Could you give our readers a brief overview of Kabadiwala?

Anurag: We are working on the concept on swachh bharat "Make India Clean" and we are working on the sector of waste management.
"Why to Waste when you can earn & Donate"
As we are facing the problem the unorganized sector of waste/scrap material, we are wasting so much of useful material that can we reuse, that we be useful to the needy person. Amount of recyclable material that can be recycle is not the present case of the nation. Don't waste the waste its useful treat your waste as that it can be reused and recycled.
We want to aware people about the benefits of proper organized disposal of waste material can create an impact to their life to the nation and to the environment.
The Kabadiwala works on the sector of waste management and organizing the waste sector. As of now there is no way to track your waste material, we provide you the same.
The Kabadiwala is doorstep service intends to help out busy people to sell their house hold junk like old newspaper and scraps material etc.
The kabadiwala is here to solve the problem of the unorganized sector of the country i.e dealing with waste or scrap material. We are here to with the motto Go Green Recyle, Reduce, Reuse.
Online kabadiwala, Sell your house hold junk like newspaper, iron, plastic, books, copies etc and get paid for it.
The Kabadiwala is a platform which is environment friendly service, we recycle what you sell.
We donate what you sell.

CE: Could you tell us a bit more about your educational and professional background?
Anurag: We are team of Engineers from IT background. Our Team is full of Enthusiasm and determined that they want to do something that can create an impact for the nation and will improve the waste management sector.
We all were somehow searching a method to work on something like this and we thought about this and we researched and come with thekabadiwala.com
CE: What made you quit your job to startup with Kabadiwala?
Anurag: The Present condition of the sector.
                               
CE: How does Kabadiwala work? What is the business model like?
Anurag: Our approach to solve the problem:
User/Customer just have to submit a online request or send a message.
We will send a employee to collect that waste material and user get paid for it.
We have Electronic Weight Machine so that the waste material or house hold junk material can be weighted very fairly and as per the rate list user/customer get paid.
When we get the request, we will contact that User with in 24 hr and send Kabadiwala (Pick-Up Boy) on the preferred time given by user.
After request get completed we again make a feedback call.
Recycling Process.
               
CE: What is your biggest fear or worry?
Anurag: Biggest worry or fear, we are worry about the present condition of the waste management sector, want to make it organized. We are trying every effort to aware people about the use of waste.
Don't waste when you can ear and donate.

CE: What is the main thing that makes Kabadiwala and you unique?
Anurag: 
We are different in many ways:
1. Organizing the sector via the kabadiwala.com.
2. Transparency.
3. Track your material.
4. We are using electronic weight machine.
5. We are providing this service 24*7 according to the requirement of the user or the preferred time.
6. We are paying more then anyone does.
7. We are authorized organization like rag pickers are not.
8. We are providing well educated pick-up boys and well dressed..
9. We can also pick Kabaad in large.

CE: If you could predict the future, what would you do with that knowledge?
Anurag: We are seeking some support from government, so that we can implement all the things in better way.

"Swachh Bharat"
"Your Waste can Make someone's life"

Some of our future plans are as follows:
1. We want to recycle every recyclable material.
2. We want to donate the material that can be reused again like books, copies etc.
3. We want to resell the material at cheapest price.
4. We want to help the needy person by giving him material that we will get in scrap and which has been in good condition.
5. Expansion of the Kabadiwala in more cities.

Offer corporate and Bulk waste generators a service in which we give them a Waste audit report and solutions with waste reduction and energy options on field. Also we manage the waste for them (through our partner) with a cloud based software in which they can track where their waste in going and convert their campus in ZERO WASTE.

Later on we plan to add recycling solutions for items that are considered non recyclable right now and add ENERGY MANAGEMENT to the portfolio too.

CE: Who is the one person that helped to make you who you are today?
Anurag: This is not the contribution of any one person behind thekabadiwala.com, it's the support from users who are using our services, because of the support of people like you all we are able to do it and we are doing it. We will try to organize this sector.
Go green. Save Nation. Save Waste.

CE: Thank you for the time you have spent with us. Any message for our readers?
Anurag: Keep the spirit, always encourage new talent and try to save waste, don't waste the waste its very useful, every single step make an impact just be the first person to do it other may definitely follow you, one can change the thing with the support of many.
Note: Only logged-in members of CrazyEngineers can add replies.
Recent updates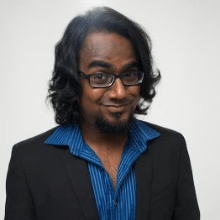 Follow your gut, work hard to ensure quality, capitalise on your strengths and have fun.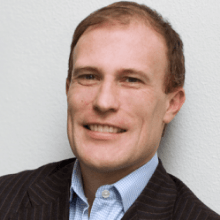 We think with our solution we open up any BI system to that other 80% of all information to get to better-informed more effective decision-making. Research we did together with customers point to a cut in research time of up...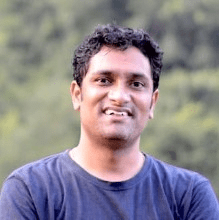 If you want to be successful in life and if you want to make a lot of money, you need to help people. So the simple advice is Help Millions to Make Millions.

Duggirala Purna Chandra Rao

Chandoo.org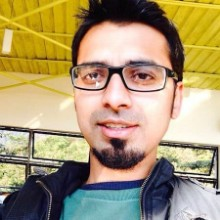 One of my mantra of life is "Never take advice from someone who has not walked into my shoes or been into the similar situation".

Harsh Agrawal

ShoutMeLoud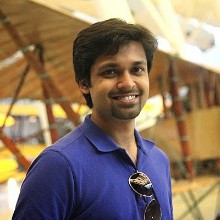 I think being an engineer enables you to think about the world around you in ways which others can't, and that gives you an advantage in solving problems and building things which can help make the world better.

Shiladitya Mukhopadhyaya

Rasilant Technologies